To celebrate the month of October I decided to have a German date night. German cuisine is renowned for their Wurst (sausages), Kartofelln (potatoes) and Sauerkraut (sour cabbage).
I bought the following German sausages:-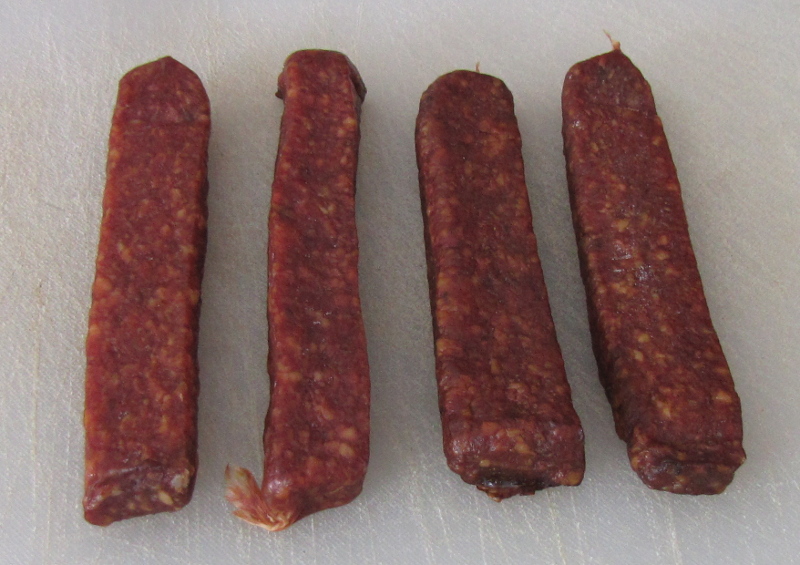 Landjäger means "land hunter" and is a semi-dried sausage with a salami type texture.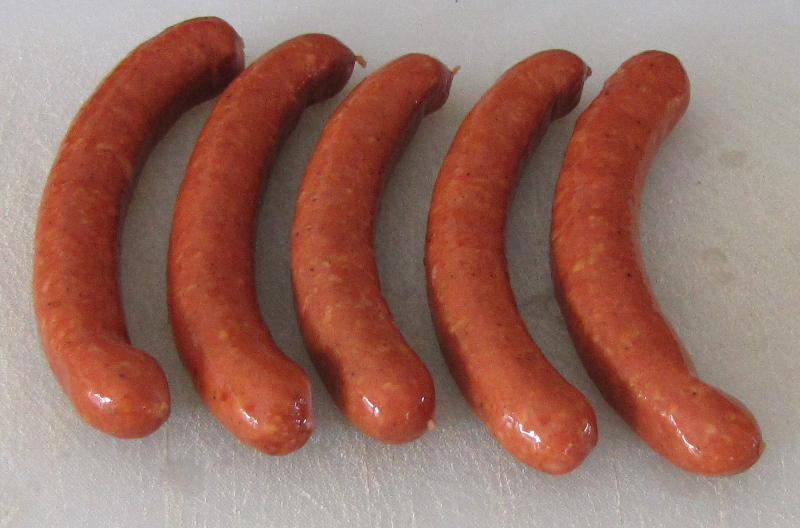 These are spicy sausages.
"Knack" translates to "Snap!" or "Crack!" and when you byte into these sausages you understand why.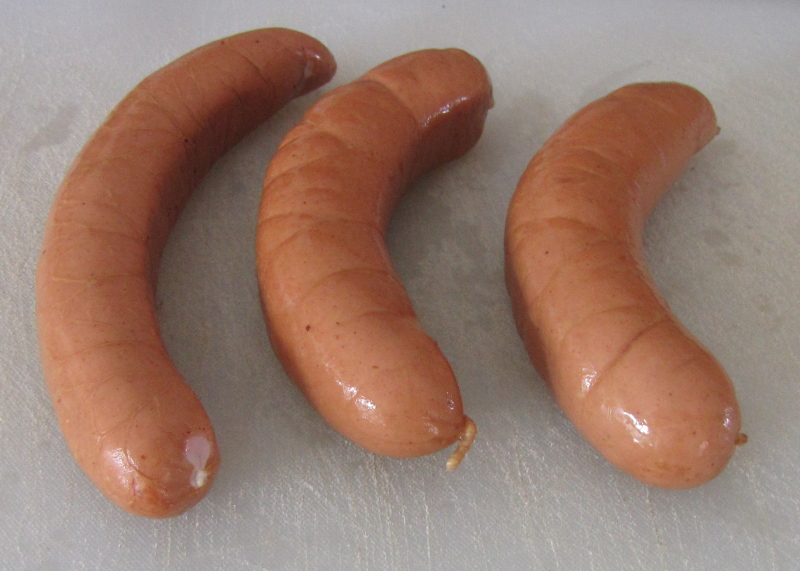 This is a very traditional German sausage made from pork, although "Bock" translates to goat.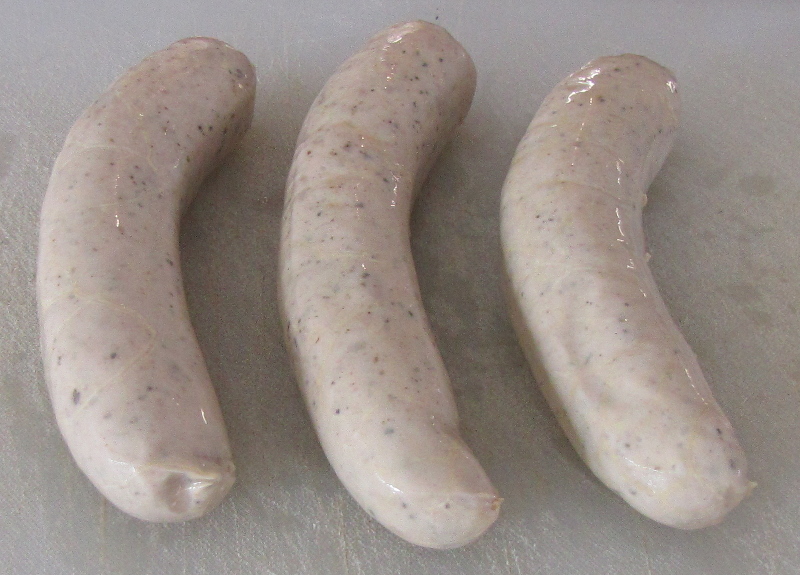 "Bauern" means "farmer" in German. So this is almost a peasant style Bratwurst.
I used Landjäger and Debreziner sausages for a starter platter which I served with rye bread, fresh asparagus (Spargel in German) slightly fried, cherry tomatoes and Senf (German mustard).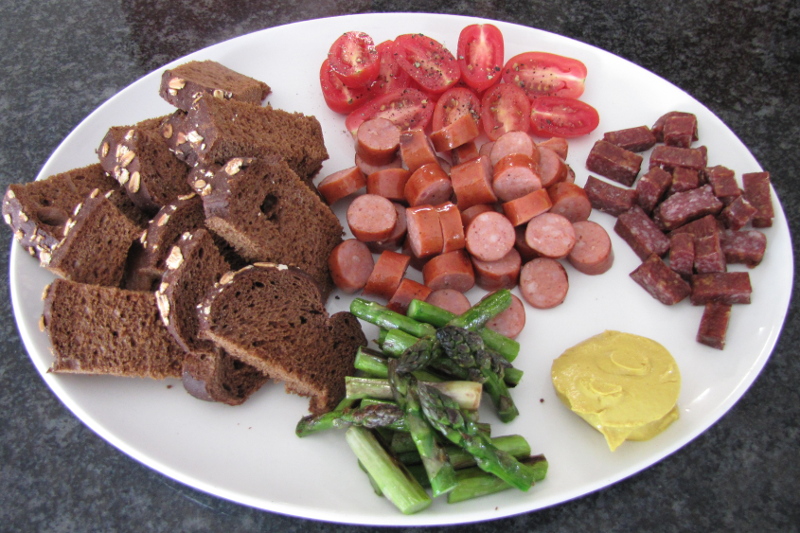 For the man course I used the Knackwurst, Bockwurst and Bauernbratwurst. The Knackwurst and Bockwurst I slightly cut with a sharp knife and fried it in a pan.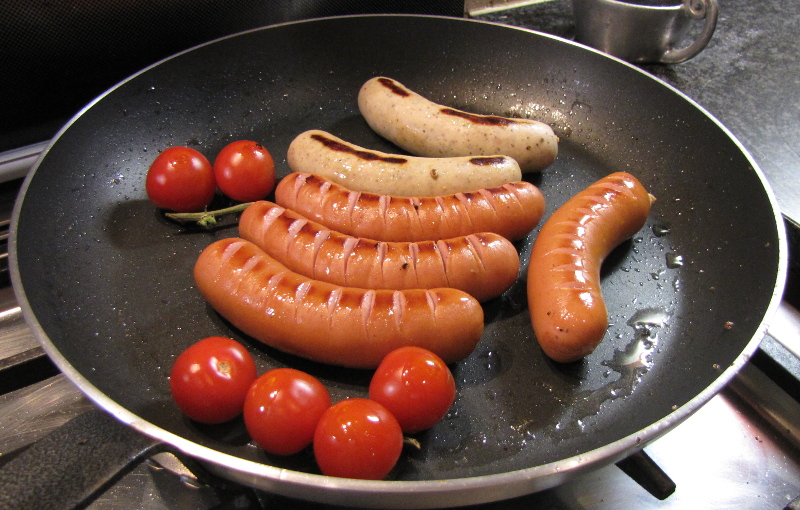 For the Bauernbratwurst I made the following brine which I got from this recipe:
Ingredients of brine
1 teaspoon caraway seeds
1 teaspoon mustard seeds
1 teaspoon coriander seeds
3 cloves fresh garlic, chopped
1 large onion, roughly chopped
15g fresh ginger, chopped
440ml German (or Reinheitsgebot) light beer
Crush all the seeds slightly. Add all in a pot and bring to simmer. Prick the  Bauernbratwurst with a fork and add it to the brine. Cook for 3 minutes. Remove the sausages and fry it for another 3 minutes in the same pan you used for the other sausages. Cut it into 1 inch pieces.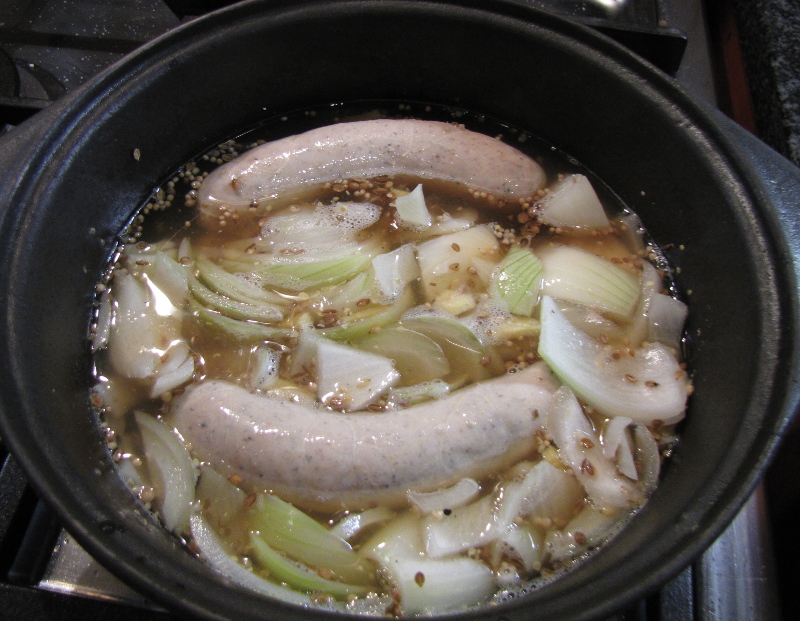 For the Kartoffelsalat you will need the following:-
Ingredients for Kartoffelsalat
16 (550g) jacket potatoes, cut in quarters, 5 minutes in the microwave
230g bacon roughly chopped (I used home made bacon which I made here)
130g fresh asparagus, washed and roughly chopped
2 heaped tablespoons of German mustard (Senf)
Salt and pepper to taste
Fry the bacon until it is brown, then add the micowaved potatoes and asparagus. Fry for another 5 minutes. Transfer the contents into bowl, add the Senf and salt and pepper and mix it well. You are done!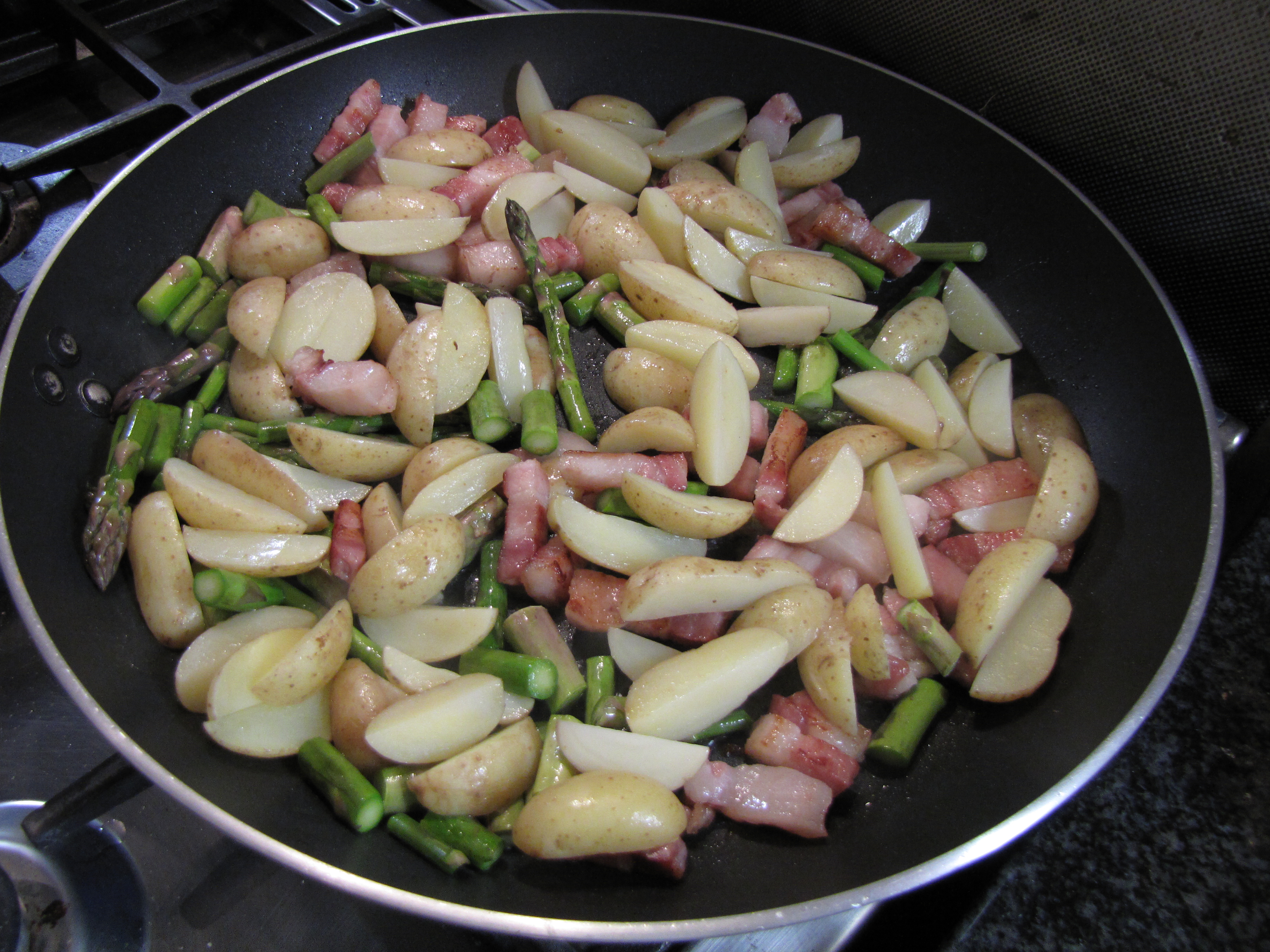 Serve it all with with Sauerkraut and some vine tomatoes (which I fried with the sausages)