Here in South Africa we tend to be creatures of habit when it comes to making curry.  Chicken, lamb and beef are usually the meat of choice, whether we are making an Indian or a traditional South African curry.
As goat curry is a very popular dish in India, we decided to make a curry with some of the springbok that we have in our freezer. Now I know that springbok meat and goat meat are not the same thing, but finding goat meat in South Africa is a bit of a challenge.  To take the fusion food thing a bit further we decided to make a potjie (a traditional South Africa dish cooked in a cast iron pot over an open fire).
Venison Vindaloo Potjie
"Vindaloo" is a derived from the Portugese "Carne de vinha dalhos"(which means "meat in a garlic wine marinade"). Portugese sailors in Goa, India preserved and cooked their meat in garlic and wine, The local people tweaked this, replacing the wine with vinegar and adding dried chillies and spices to it.
Ingredients
Serves 4-6
4-6 venison shanks (we used springbok)
Or
2-3 kg venison shin / stewing meat
(we used a combination of springbok shanks and stewing meat)
6 onions, chopped
2 tbsp yellow mustard seeds
75ml oil
1l mutton stock
4-6 green chillies, seeded and chopped
2 tbsp sugar
60ml white grape vinegar
1tbsp salt (or to taste)
Fresh coriander
Marinade
3 tbsp chilli flakes
1 tbsp chilli powder (preferably Kashmiri)
5cm cinnamon
2 tbsp coriander
6  cardamon pods
2 tsp cumin seeds
4 cloves
2 tbsp peppercorns
10cm ginger, peeled
8 garlic cloves, peeled
6 tbsp white vinegar (we used cider vinegar)
Fry all the spices until fragrant.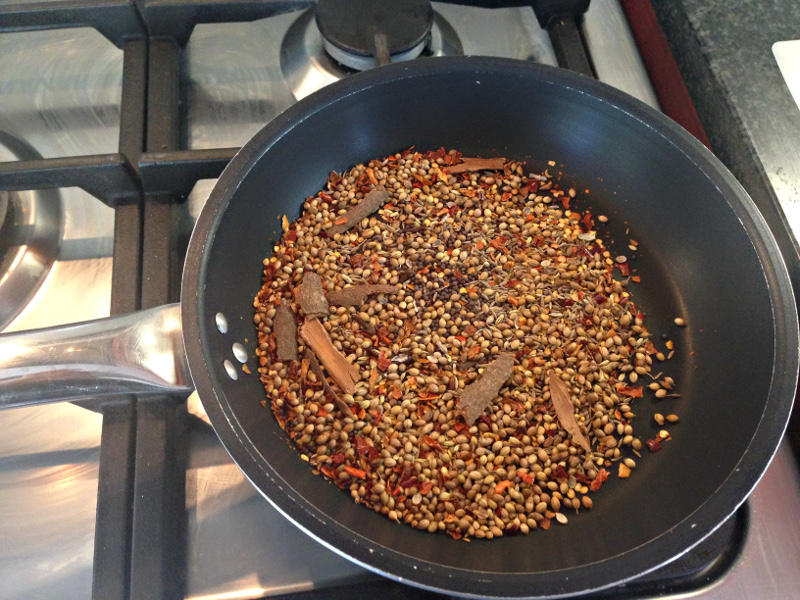 Blend the spices with the ginger, garlic and vinegar.
Marinade for 6 hours or preferably overnight.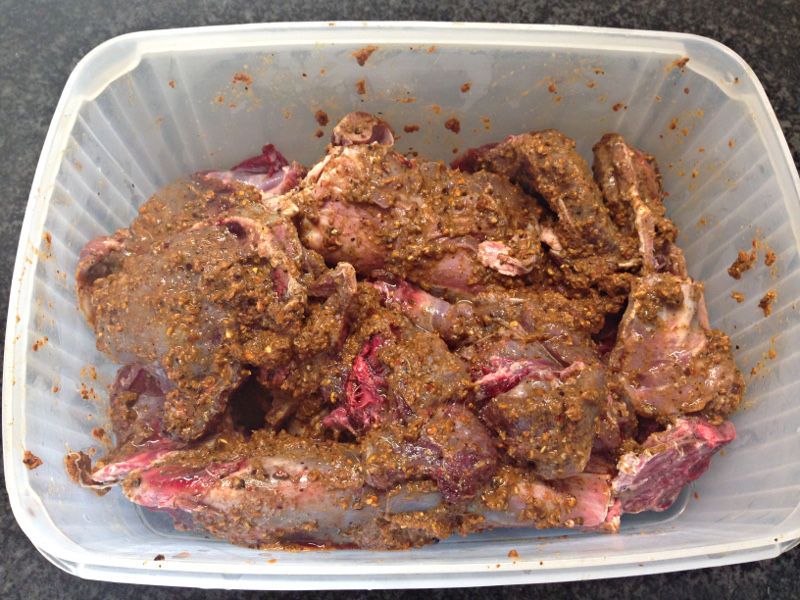 Heat the oil in your cast iron pot and cook the onions and mustard seeds until the mustard seeds start popping.
Take the venison out of the marinade and add to the pot.  Reserve the marinade.  Cook until the meat starts to get some colour.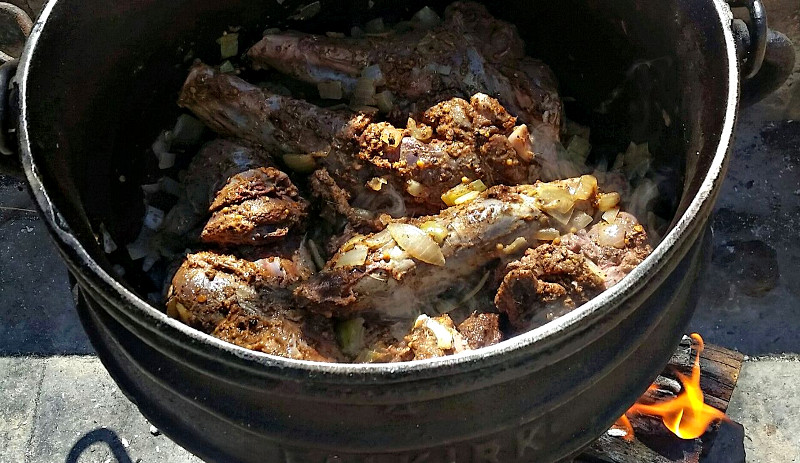 Add the reserved marinade and stock and simmer for 4 hours, stirring it every now and then.
Cook until the meat is tender and almost falling off the bone. Add the white grape vinegar, sugar, salt and fresh chillies.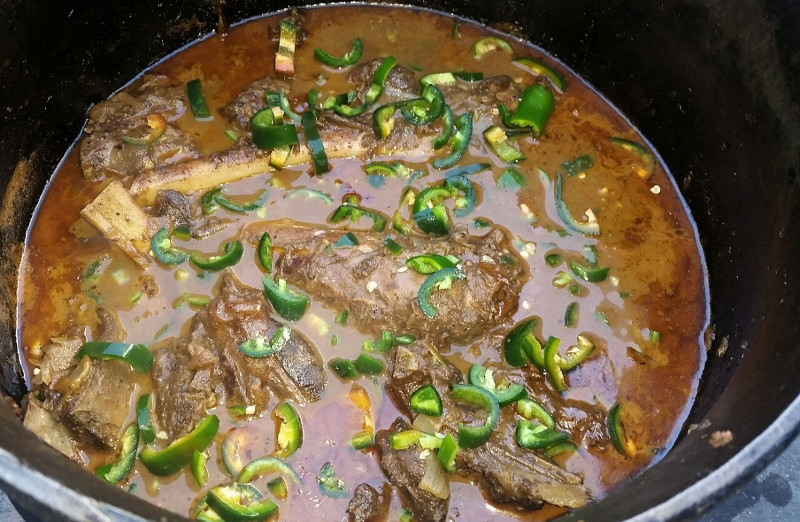 Taste and adjust seasoning if necessary.
If using shanks you can now pull the meat off the bone if you want it to look more like a traditional curry.  We decided to keep it as is and just spoon over some of the curry sauce.
Sprinkle with fresh coriander.
Serve with Basmati rice and Tomato and Onion Sambal.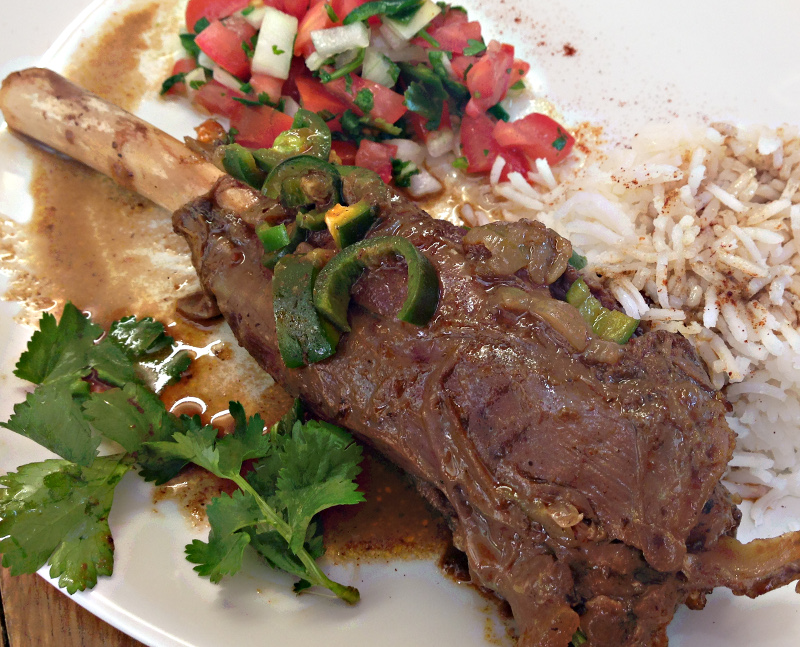 When we taste the curry after it cooked it was good but not outstanding.  Then we added the fresh chillies, vinegar, sugar and salt and it transformed the dish. Absolutely delicious.