We love chicken pie (who doesn't?). Whether it's Kotopita (Greek pie in filo pastry) . B'stilla (Moroccan pie with cinnamon, ginger, turmeric and saffron) or a good old South African chicken pie with hard boiled eggs and sago.
We decided to put a twist on the traditional South African version by making it with smoked chicken, pancetta and leeks.
Smoked Chicken, Pancetta and Leek Pie
Ingredients
8 smoked fillets, cubed
350g pancetta, chopped (we used homemade pancetta that Adrienne made a couple of weeks ago)
300g leeks, chopped
250g brown mushroom, chopped
4 garlic cloves, crushed
250ml chicken stock
250ml white wine
60ml sago, soaked in 125ml water
2 bay leaves
15ml thyme leaves, finely chopped
15ml tarragon, finely chopped (optional)
50ml cream
4 eggs – hard boiled and sliced
1 roll puff pastry
1 egg to brush pastry with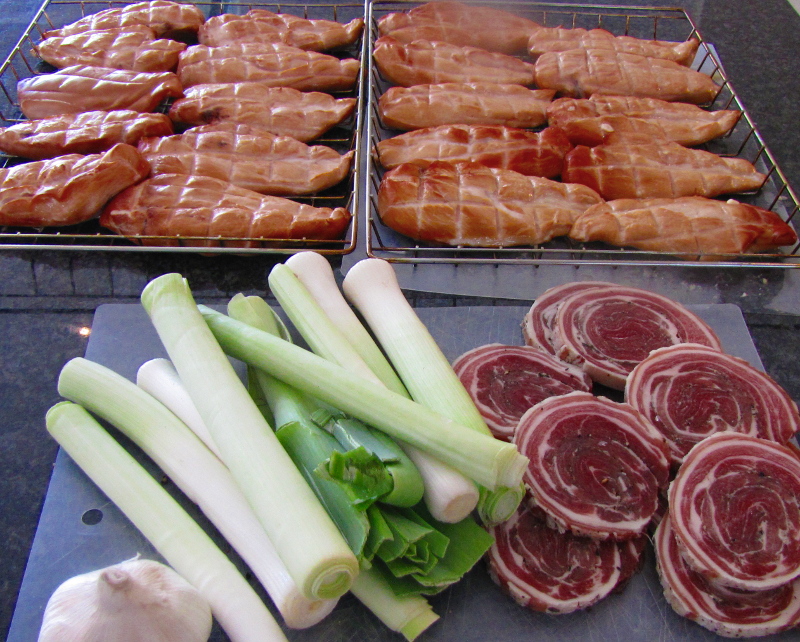 Method
We started off by smoking the chicken ourselves.
We smoked it lightly until almost done, but not quite.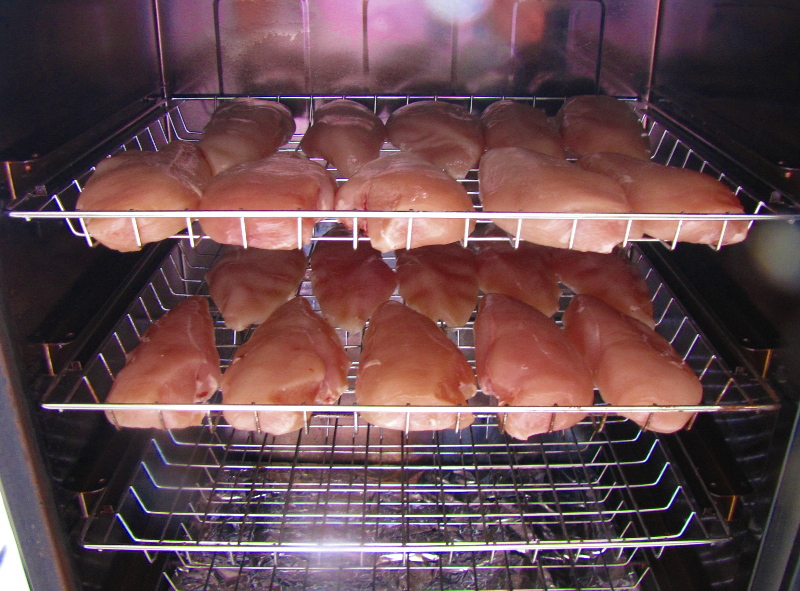 Brown the chicken, pancetta and vegetables.
Add to pot with all the ingredients except the cream and simmer for an hour.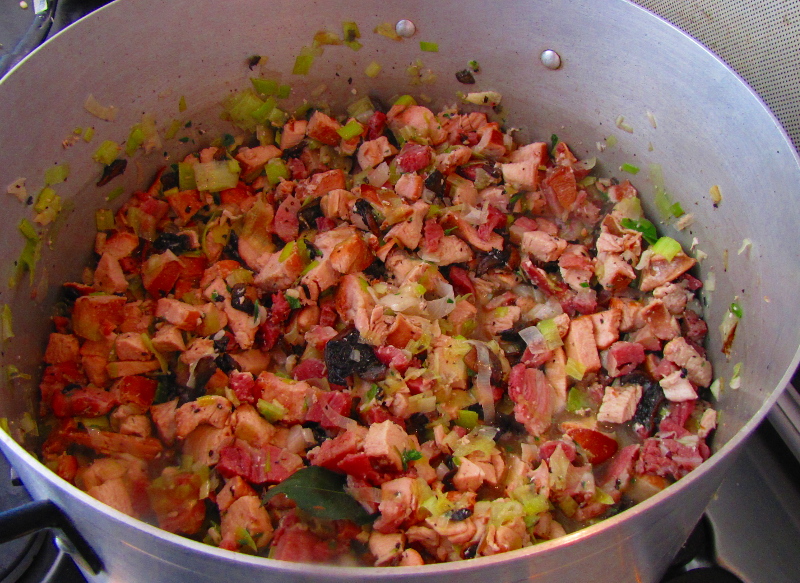 Add the cream and simmer for another 15 minutes.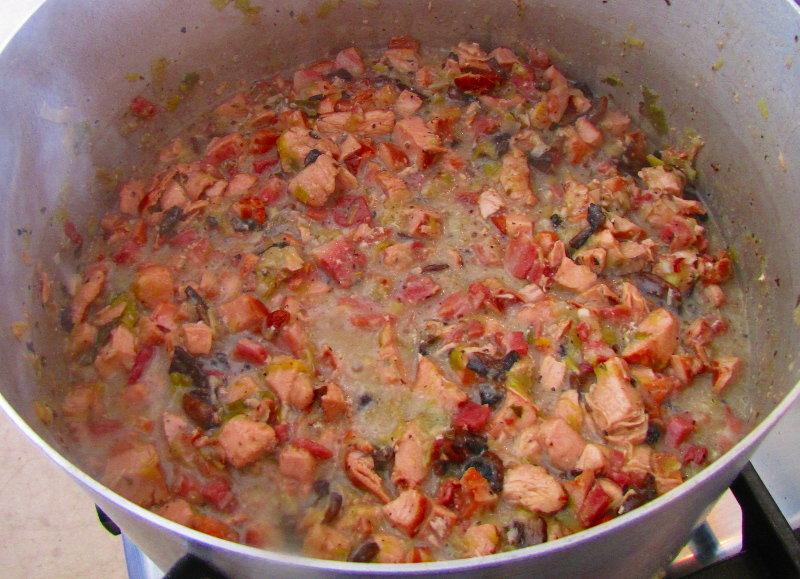 Put the mixture in a pie dish and top with the eggs.
Roll out the pastry and place on top of pie.
Brush with egg and bake for 45 minutes at 180C.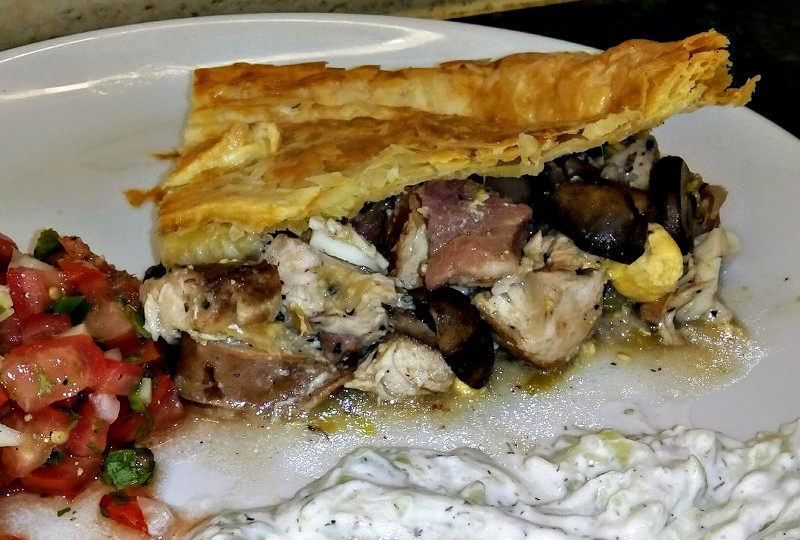 We served our chicken and pancetta pie with tzatziki and a salad.