This recipe is based on the very famous Amatriciana dish, but because of the pasta purists out there, I'll will refrain from calling it that. It contains all four the necessary ingredients for an authentic Amatriciana dish…and some more.
An authentic Amatriciana sauce uses only three ingredients: Guanciale, tomatoes and Pecorino Romano cheese. I used the following ingredients which is enough for two generous portions: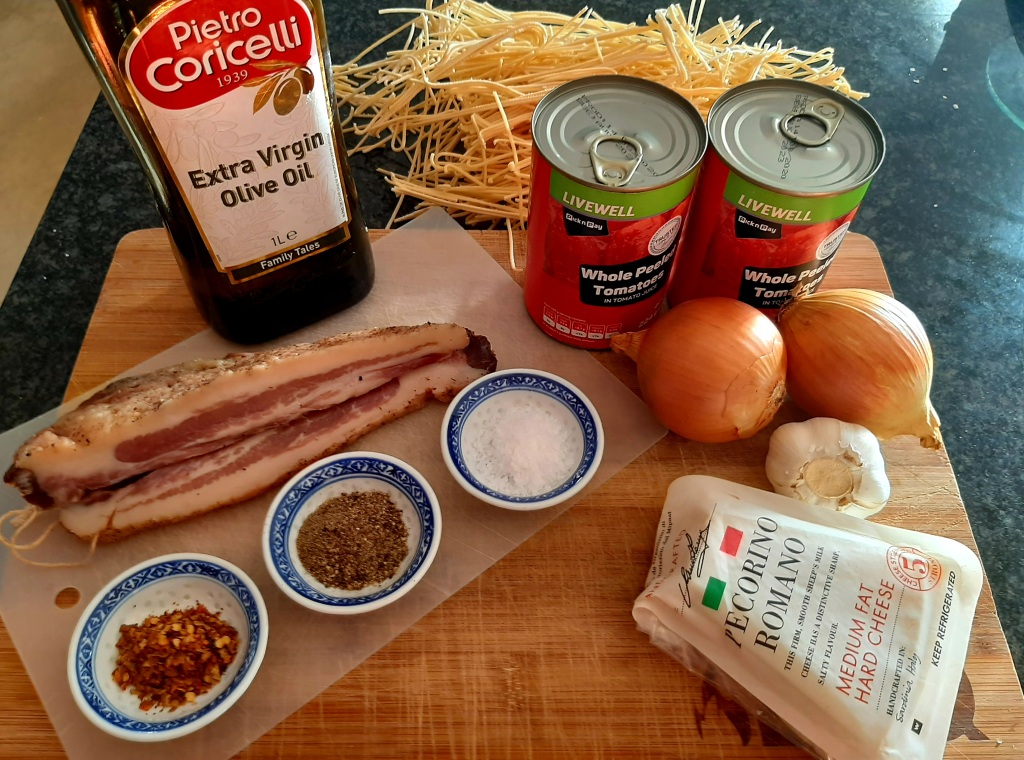 Ingredients
130g guanciale, sliced or diced (sliced it would appear, is more authentic)
1/2 medium onion, chopped
3 garlic cloves, minced
1/2 tsp chilli flakes
1/2 tsp freshly ground black pepper
2 x 400g canned tomatoes (crushed in a bowl with the juices)
30g Pecorino Romano cheese, finely grated
80ml fresh basil, whole
300g spaghetti, homemade if possible
Salt to taste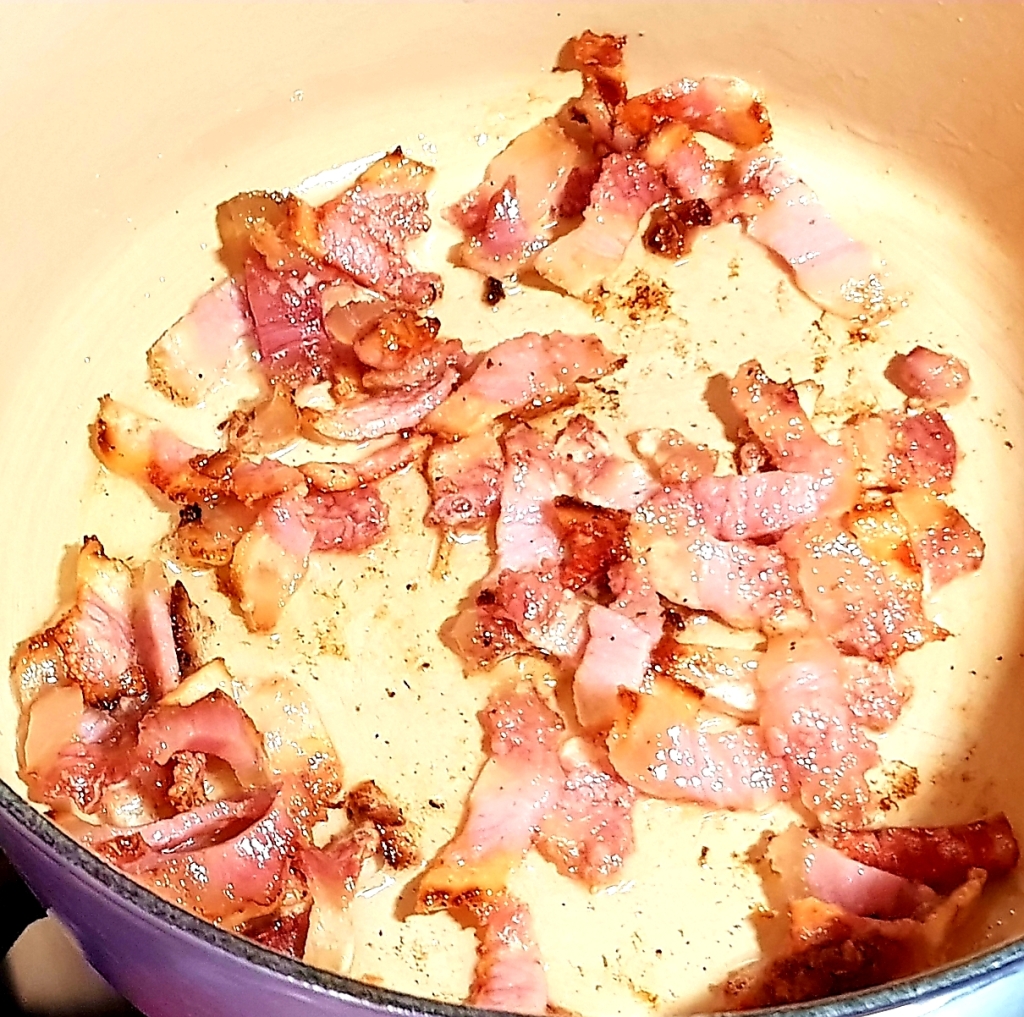 Heat up a large, heavy pot over medium heat. Fry the guanciale until it is golden brown. There is no need for oil as the guanciale is fatty enough.
Add the chilli flakes and pepper and fry for a couple of seconds.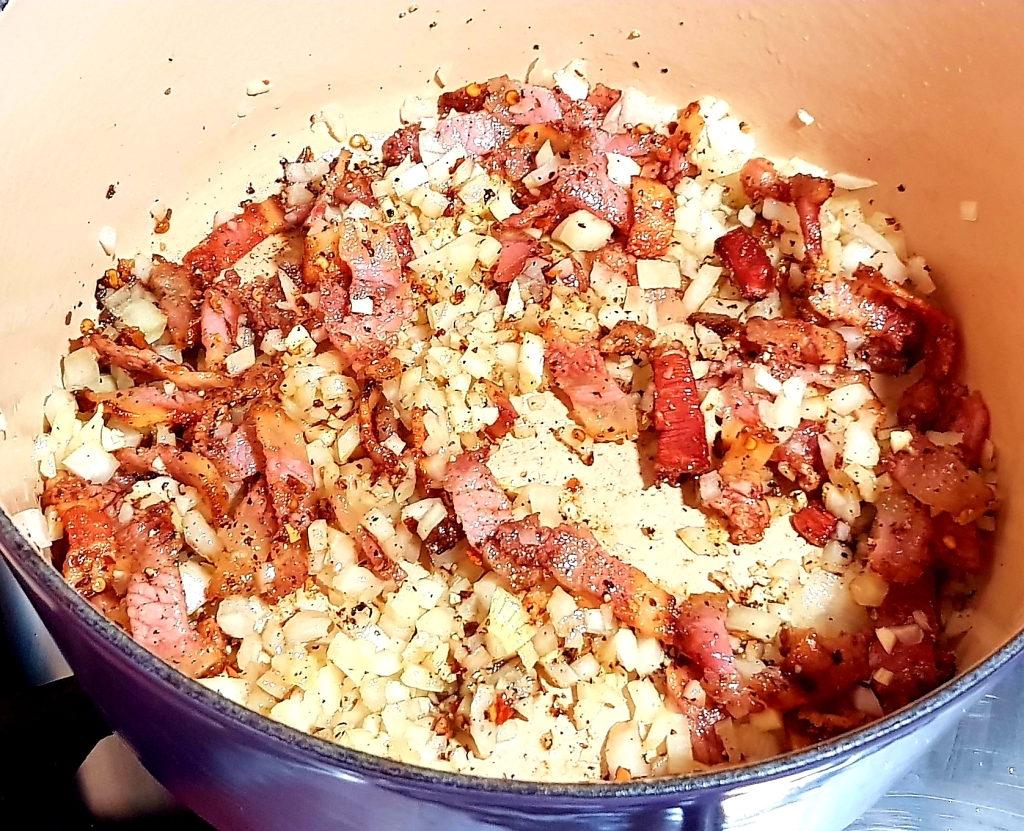 Add the onion and garlic and cook until the onion is soft, stirring often.
Add the tomatoes and turn down the heat. Let it simmer for about 30 minutes until the sauce becomes thick. Stir often.
Meanwhile, bring a large pot of salted water to boil. The salt ratio should be roughly 1 Tbsp of salt per 1 liter of water. Add the spaghetti and cook until 2 minutes before becoming al dente.
Drain the spaghetti, reserving a cup of the water.
Add the spaghetti to the sauce and toss well so that all the spaghetti is covered in sauce.
Add half of the pasta water and cook the spaghetti until al dente, stirring often.
If the sauce is too thick, add more of the water.
Stir in the cheese and basil and serve immediately with some basil as garnish.