This is a creamy and wholesome Italian dish which is very easy and quick to prepare. The dish is said to originate from western Sicily in the 19th century with English families, where Marsala wine is produced. A heavy French influence is also suspected together with American influence in the modern version. This will probably explain why Chicken Marsala is more popular in the Unites States than Italy these days. See this article.
The following ingredients will be enough for 4 portions:
Ingredients
4 boneless, skinless chicken breasts, thinly sliced
125ml Marsala wine
200g brown mushrooms, sliced
125ml quality chicken stock
125ml heavy cream
1 tsp ground mustard
1 tsp garlic powder
Salt and freshly ground black pepper to taste
A splash of olive oil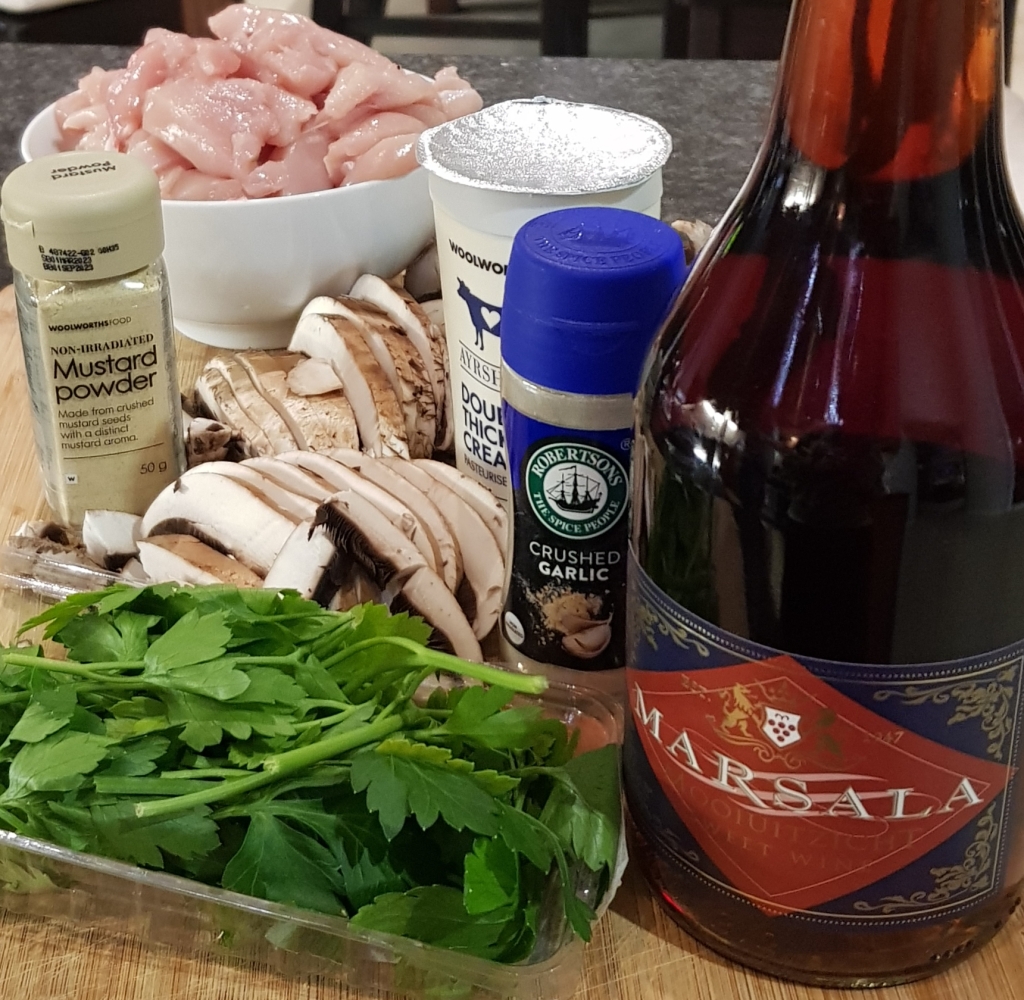 Method
Season the chicken lightly with salt and pepper. Heat the olive oil in a large, deep pan or skillet. Add the chicken and fry until lightly brown. Remove the chicken and set aside.
Add another splash of olive oil and sauté the mushrooms for 2 minutes. Add the wine and bring to boil over medium heat to release the alcohol, +/- 5 minutes.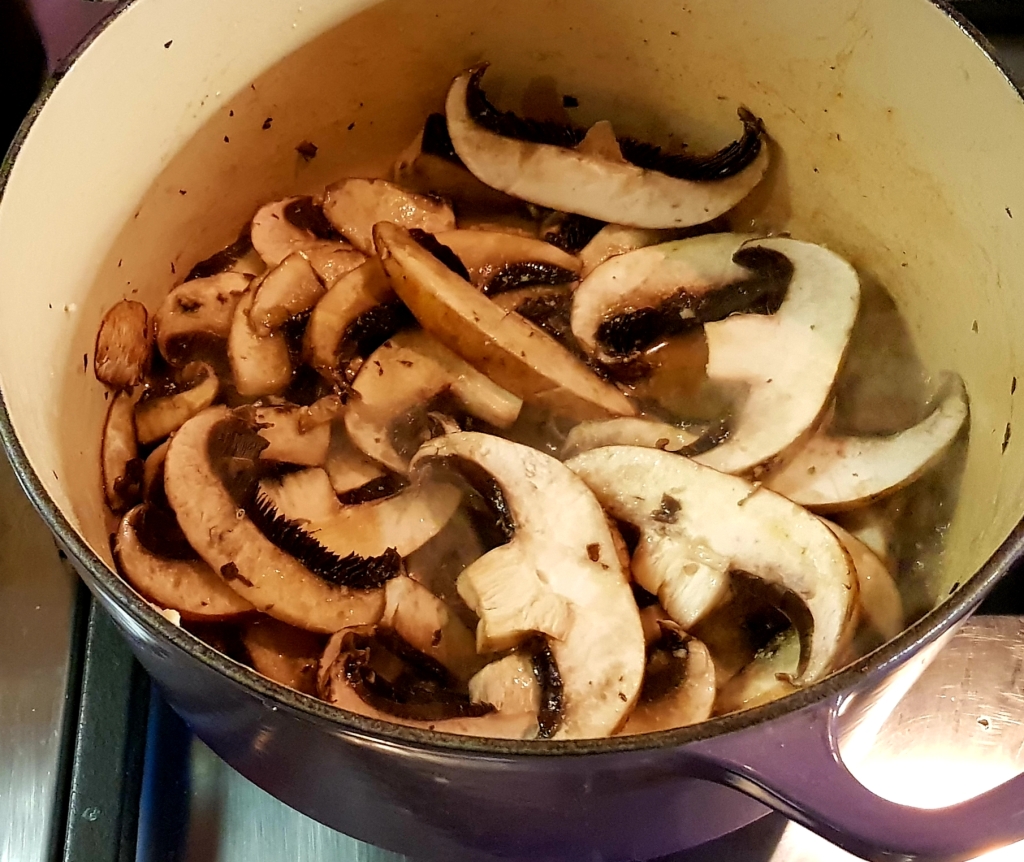 Add the stock, cream, mustard and garlic and stir well.
Bring to a boil, then reduce the heat and simmer for 10 minutes until the sauce thickens.
Add the chicken, stir through and let it simmer for another 2 minutes.
Serve hot with your favourite starch and add the parsley as garnish.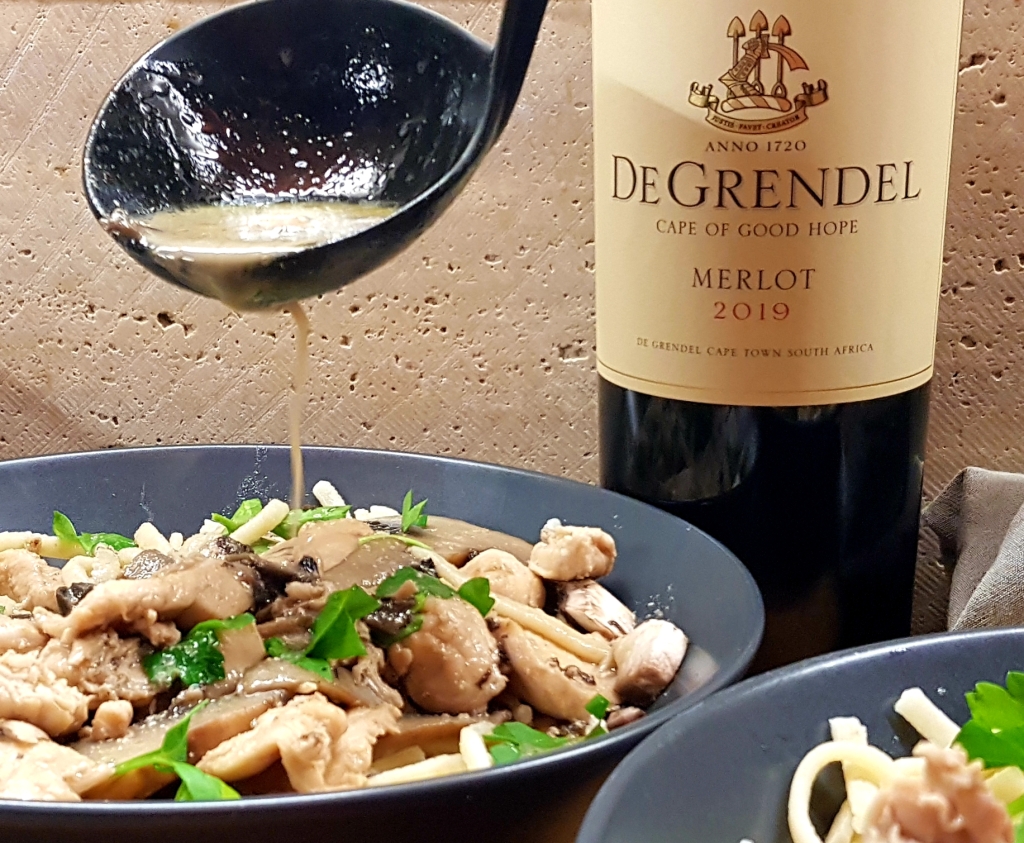 We enjoyed this with some homemade spaghetti and a 2019 Merlot from De Grendel.