I think even the Italians will not all agree on the origin of puttanesca, but most will agree that it originated in Naples in the mid-20th century. "Puttana" which translates to "prostitute" led to the theory that the sauce was invented in one of the many "bordellos" in Naples. The twist, which I add to this dish, is the use of guanciale instead of olive oil.
You will need the following for this: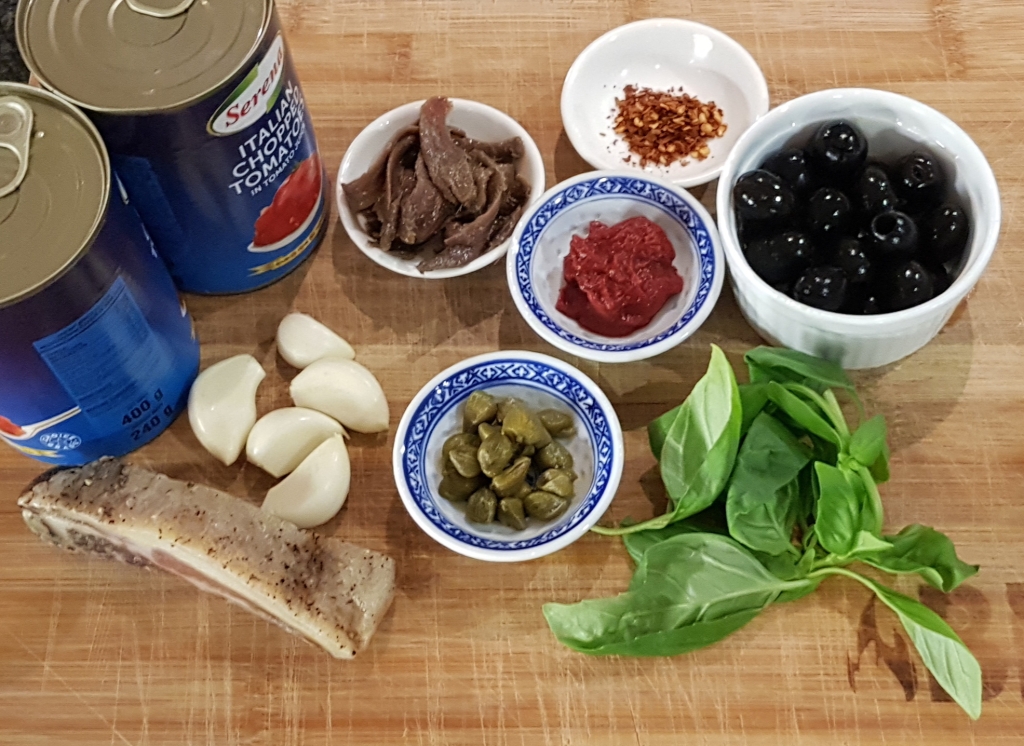 Ingredients
60g guanciale, cut into small cubes (or you can use a dash of olive oil)
5 garlic cloves, minced (some recipes keep the cloves whole and remove them before dishing up)
10 anchovies fillets, minced (you can use less if you are not into anchovies)
1/2 tsp red chili flakes
1 Tbsp tomato paste
2 cans chopped tomatoes (+/- 480g)
60g kalamata olives, chopped (and some extra for garnish)
1 Tbsp capers
2 sprigs of basil, chopped (keep some leaves for garnish)
Freshly ground black pepper
Salt
Pinch of sugar
Method
If you are using guanciale, heat a large sauce pan over medium heat. Fry the guanciale, until most of the fat is released and the guanciale turns brown. Otherwise just heat up a dash of olive oil.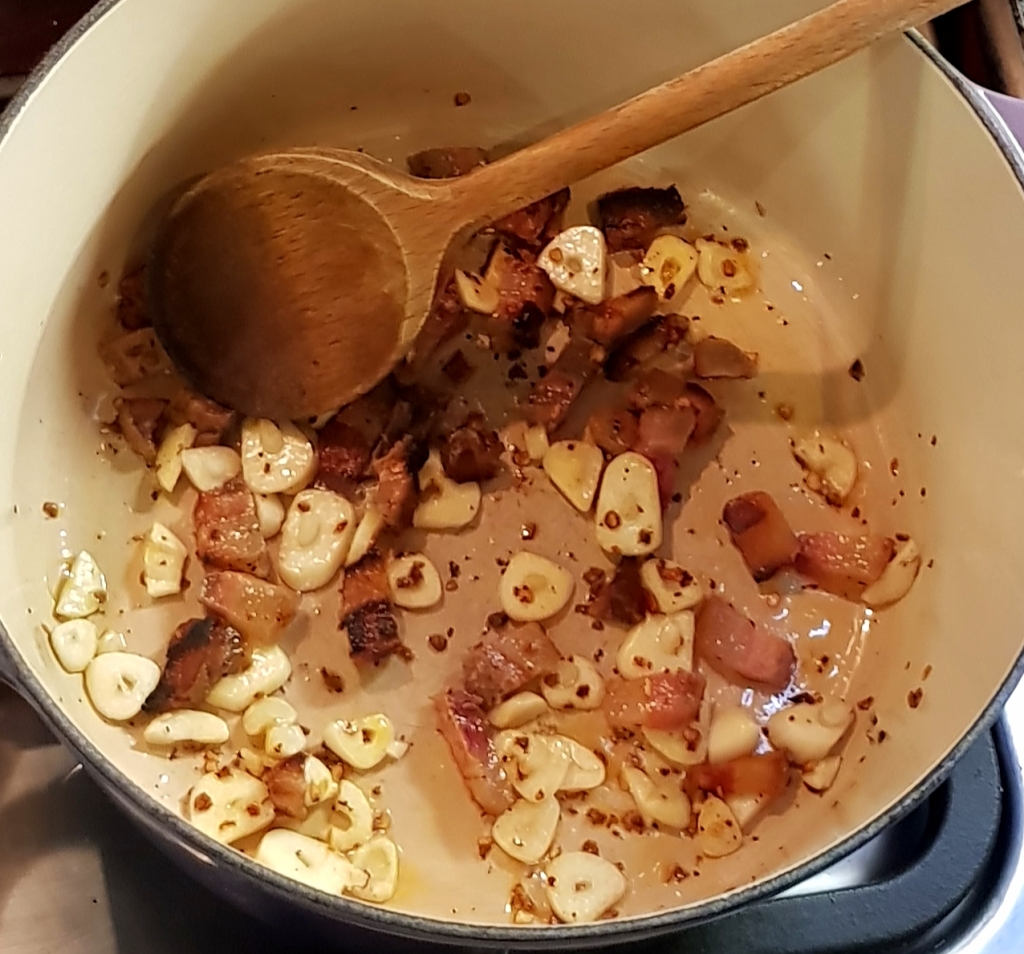 Add the garlic and chili and cook over medium heat until the garlic turns golden brown.
Add the tomato paste, stir for 1 minute and then add the chopped tomatoes.
Add the sugar, basil, olives, capers and anchovies. Stir and season with salt and pepper and bring to a simmer. Be careful with the salt seasoning, as the anchovies will release a lot of salt.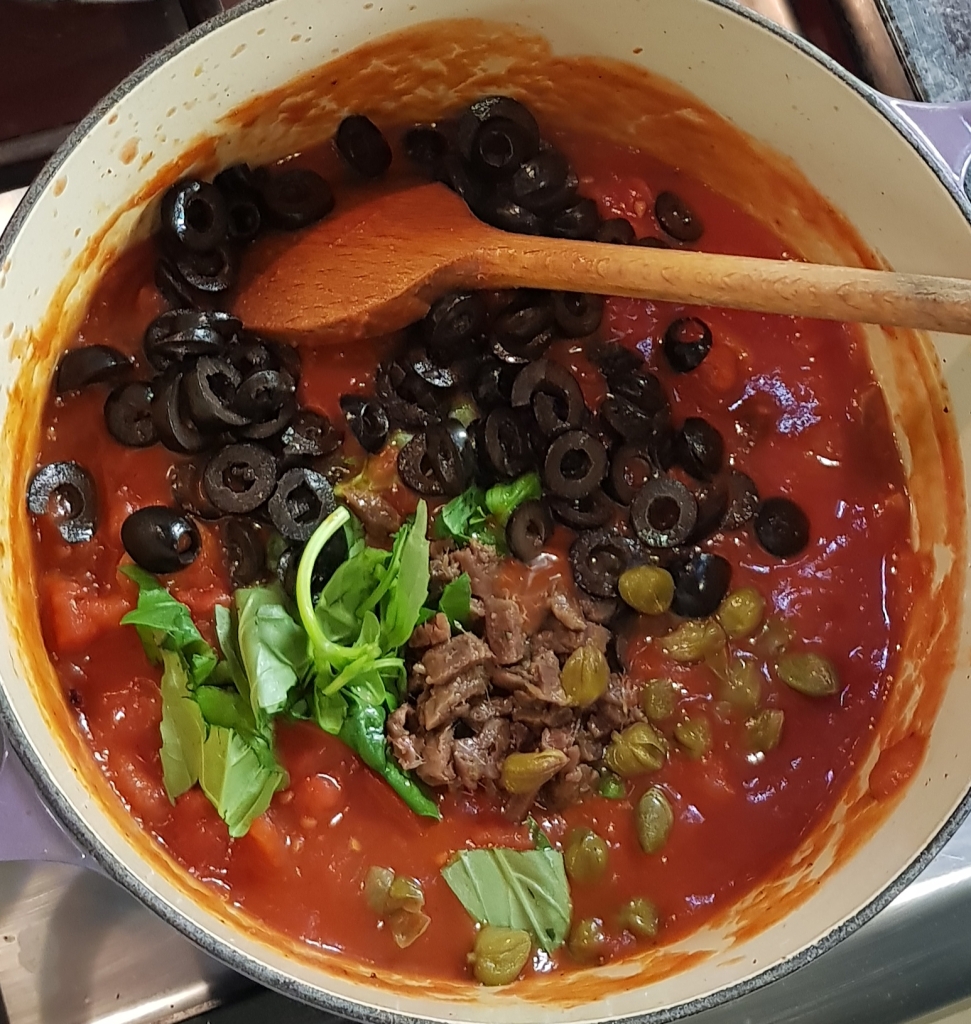 Turn down the heat and let the sauce simmer until it thickens. Stir occasionally.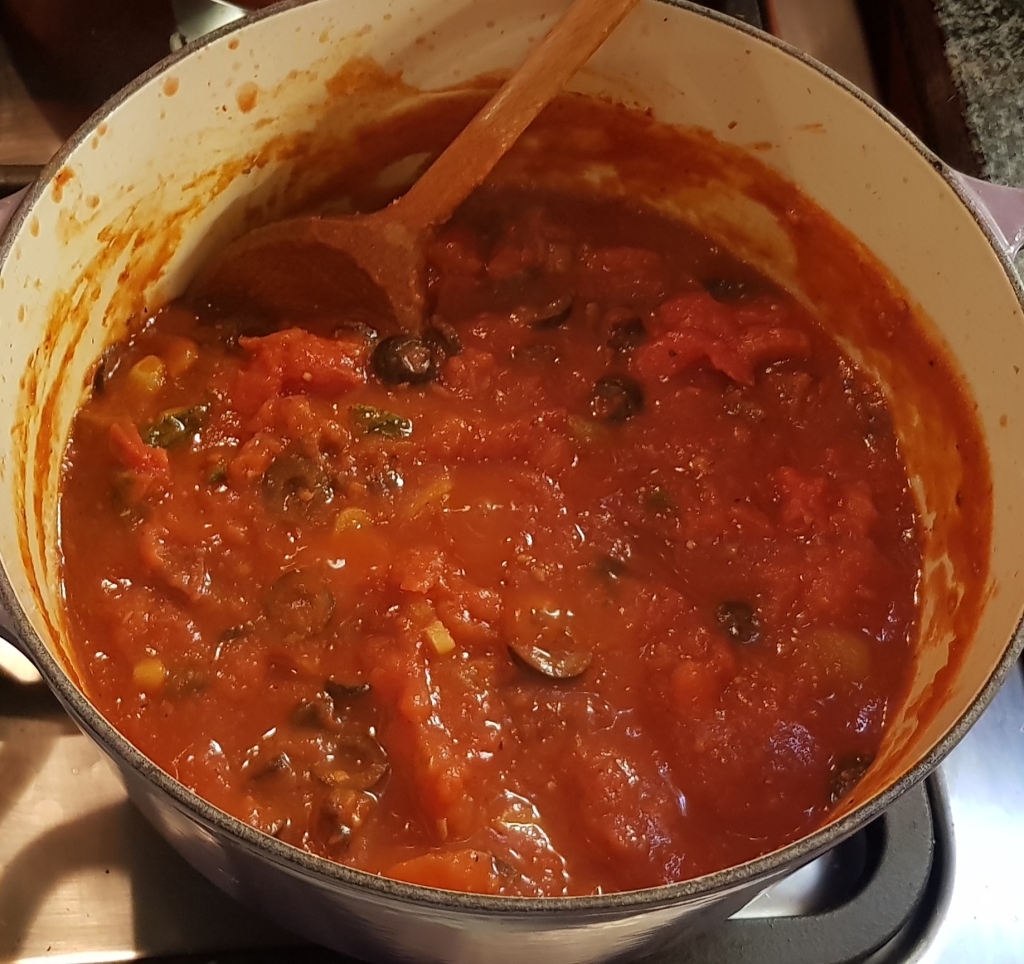 Serve over spaghetti or tagliatelle and garnish with olives and basil.
I got the original recipe from here.
We enjoyed this with a bottle of Windmeul Reserve Cape Blend 2018.