Got some kudu neck from a friend of mine and decided to make a potjie with a bit of a Moroccan slant to it.
Ingredients
1.2kg kudu neck
1kg mutton leg chops (this can be replaced by beef or kudu goulash)
300ml mutton stock (this can be replaced by beef stock)
1 green pepper
1 red pepper
10 garlic cloves
2 onions (I used 1 red and one normal onion)
Some dried fruit (I used 50g dried mango and 100g dried apricots)
50g raw cashew nuts
50ml whole coriander
10ml whole black pepper
2.5ml chili flakes
2.5ml fine cloves
A handful of fresh thyme
A handful of fresh coriander
250ml fresh cream
Oil for frying
Salt
Note: The lamb stock I used was from a previous dish where I slow cooked a leg of lamb with onions, carrots, celery and red wine and liquidized the stock afterwards.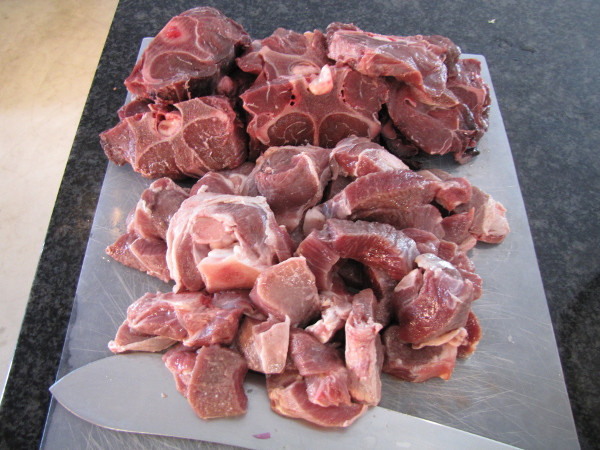 Cut the mutton chops into goulash sized cubes. Chop the peppers, onions, dried fruit and coriander coarsely. Roast the cashew nuts in a dry pan until it is brown.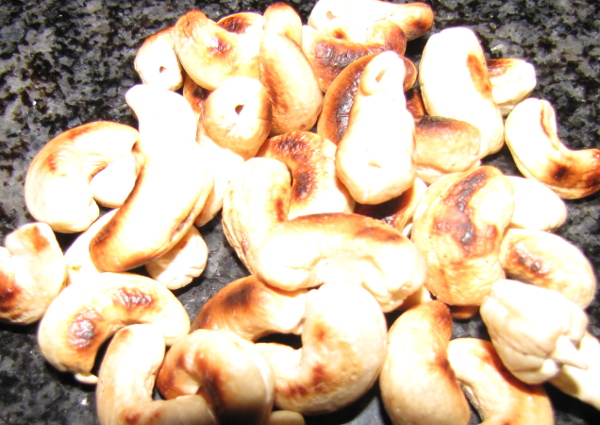 Roast the coriander, black pepper and chili flakes together in a dry pan, grind in a pestle and mortar (or grinder) and add the cloves.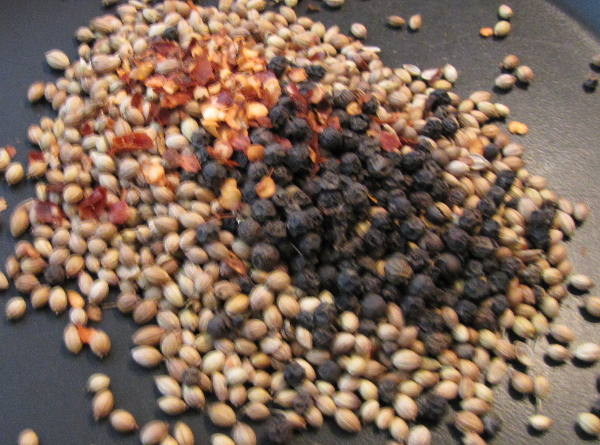 Crush the garlic cloves with the side of a big knife and cut it into coarse pieces.
Heat the oil up in a potjie over a fire and add the onions and green peppers. Fry until the onions become translucent. Add the garlic, thyme, stock, spice mix and meat. Let it simmer for 3 – 4 hours until the neck meat is tender.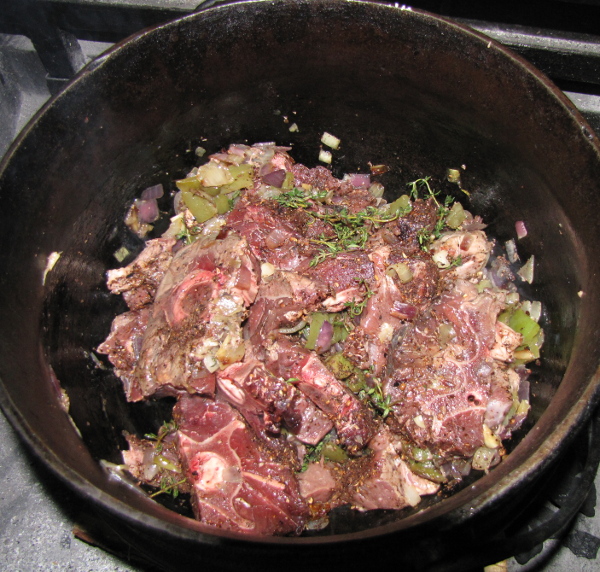 Add the red pepper, dried fruit and cream and let it simmer for another hour. Taste for salt and add if necessary. Remove the potjie from the fire and let it "settle" for about 20 minutes.
Dish up and serve with coriander and cashews as garnish and couscous as the starch.