Trying  to find a table for lunch at a jam-packed  Melkbosstrand beachfront (without a reservation – yes I know) on a public holiday did not work out so well on Tuesday.  We returned home hungry and decided to make a paella with whatever ingredients we had at home.
There's 3 types of paella. The original Valencian paella which consists of  white rice, green beans, white beans, chicken, rabbit,  snails, saffron, herbs and seasoning.  Seafood paella replaces the meat with seafood and omits the beans. Mixed paella (not considered by the Valencians as a proper paella)  is a combination of meat, seafood and vegetables.  This is the type that we usually make (not so keen on rabbit and snails).  I haven't been able to find the bomba rice that they use for paella so we use arborio rice instead.
Paella
4 Servings
50g chorizo sausage, thinly sliced
3 chicken fillets, cubed
4 tiger prawns
80g leeks, slice diagonally into 1cm pieces
2 tomatoes, grated
120g orange and red sweet peppers, sliced into strips
200g frozen peas, thawed
250ml prawn stock (left over from a prawn dish and frozen)
800ml chicken stock
1 cup arborio rice
1tbsp paprika
1tbsp garlic powder (we prefer to use fresh garlic but did not have any)
1/8tsp saffron mixed with a little hot water
4 bay leaves
3 sprigs thyme
1 lemon cut into wedges for garnish

Heat oil in a pan (we used our stainless steel pan as we made it over the fire) and saute the prawns until it turns pink. Remove from pan.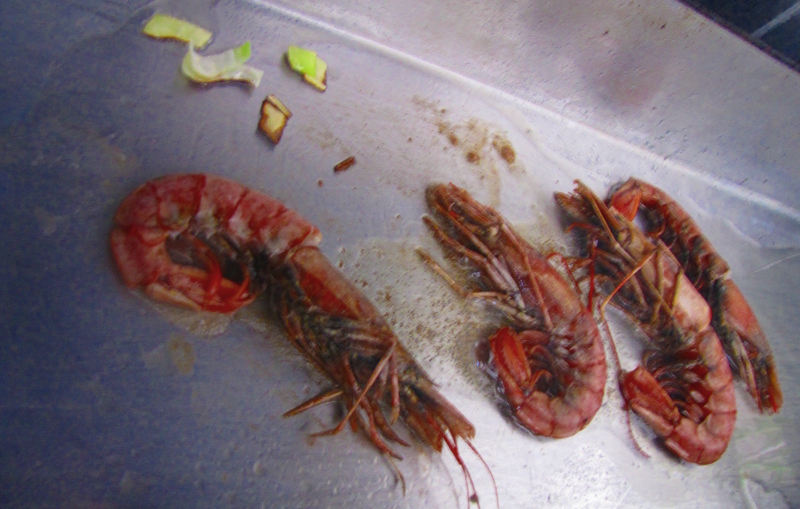 Brown the chicken and remove from pan when done.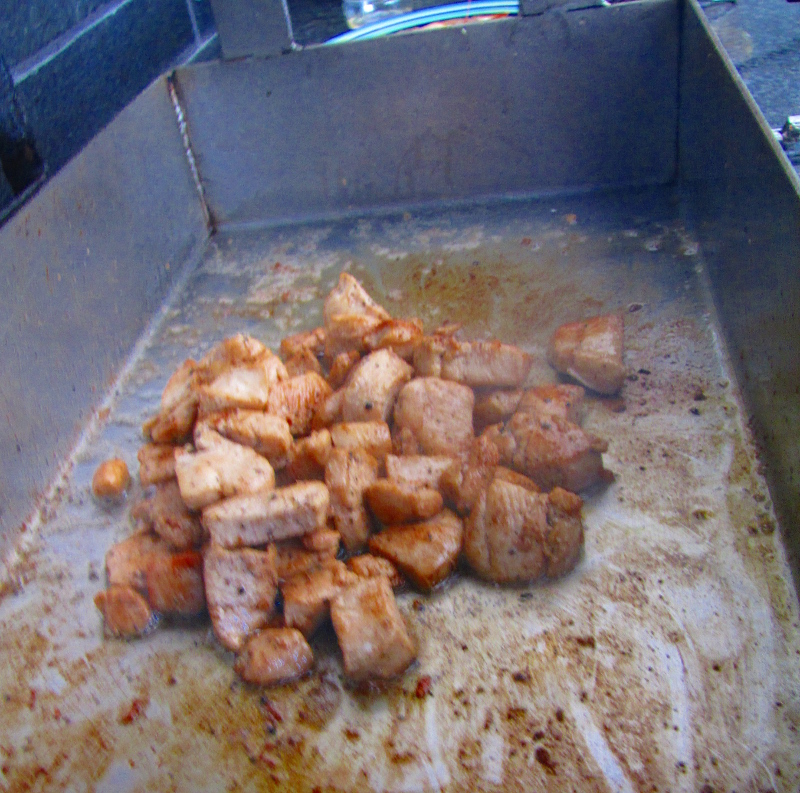 Fry the rice until it starts to brown.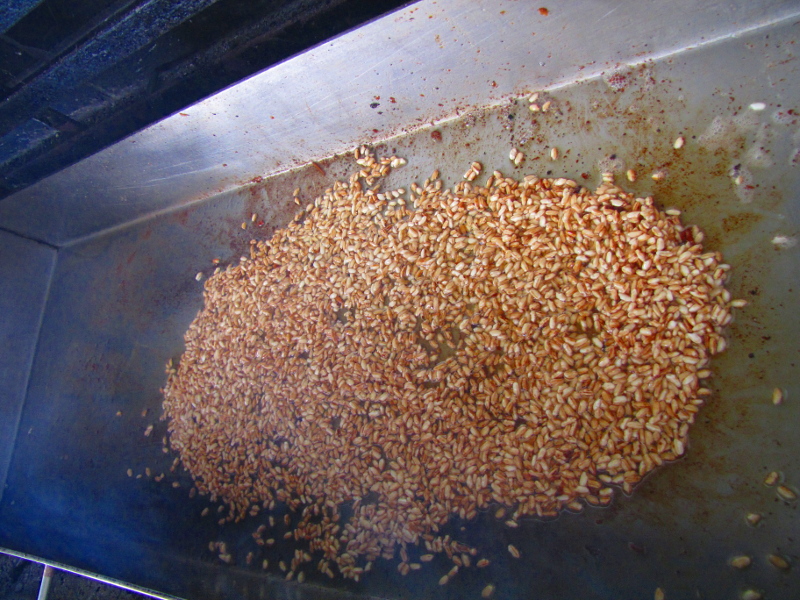 Add the chorizo, vegetables, prawn stock, herbs, spices and half of the chicken stock.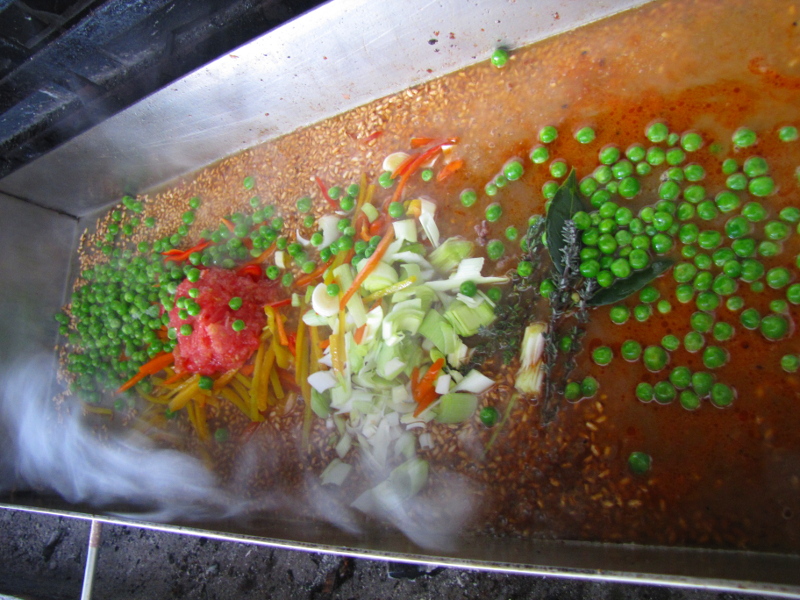 Add the chicken and the rest of the stock. Let it simmer in the broth until the rice is al dente.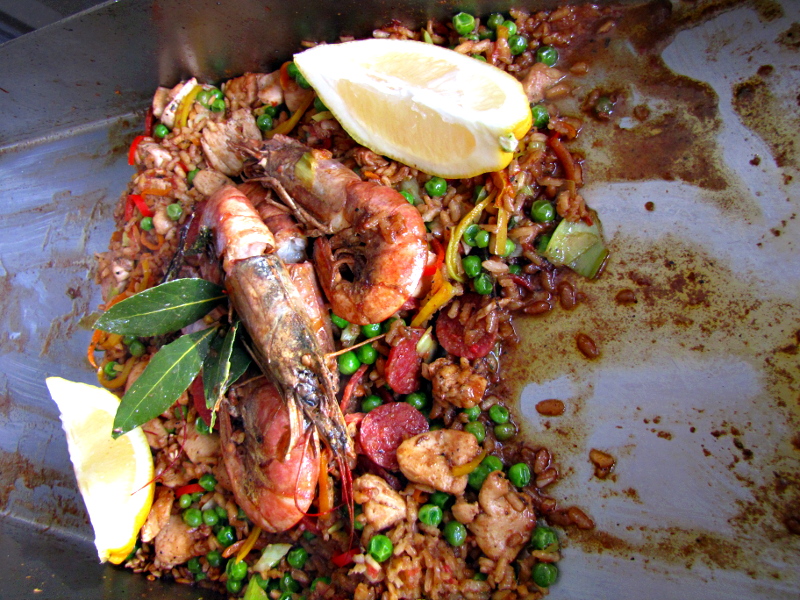 Garnish with the lemon wedges. Fresh and delicious with a squeeze of lemon and an ice cold glass of wine.