As a starter for my date night gourmet burgers, I decided to make some chicken, pesto and coconut cream pies.
Ingredients for the pies (for about 8 servings)
800g skinless chicken breasts, cut into bite size cubes
25ml sesame seed oil
400ml coconut cream
130ml traditional pesto
300g flaky or puff pastry
7.5ml crushed black pepper
7.5ml crushed coarse salt
1 egg, beaten
Heat up a pan and add the sesame oil. Fry the chicken until it is golden brown. If the pan is large enough, you can do it in one go, otherwise fry the chicken in a couple of batches.
Add the coconut cream, pesto, salt and pepper and let it simmer for 10 minutes. Scoop the filling into small ramekins, leaving about 1cm of space from the top.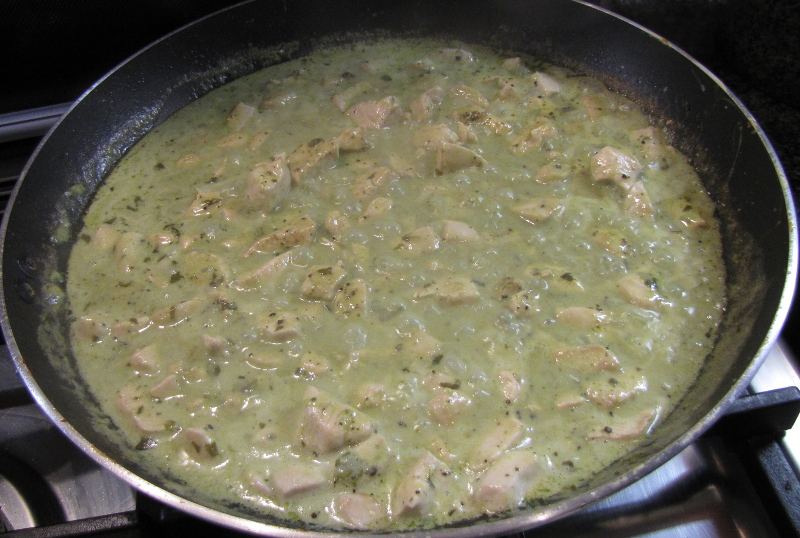 Roll out the pastry and cut out circles with a radius about 1cm more than that of the ramekins. Place the pastry lids on top of ramekins and slightly press down so that the pastry touches the filling. Brush the pastry with the beaten egg.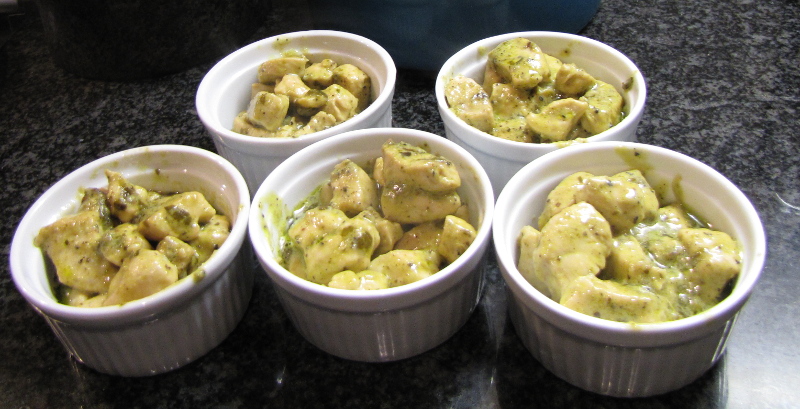 Bake in the oven for 20 minutes at 200 degrees Celsius or until golden brown.