When you think of Jamaica you think of relaxed island vibes, rum cocktails and food flavoured with chilli, all spice and thyme.  This inspired me to try the quintessential Jamaican dishes of Jerk Chicken with Rice and Peas  for this week's Jamaican date night.
Most of the recipes I used for this menu is from the Caribbean Pot – a web site dedicated to the food of the Caribbean.
I made a prawn dish for starters. The freshness of the lemon and coriander goes very well with the earthiness of the allspice and heat of the chillies in this dish.
Caribbean Prawn Skewers
Ingredients
250g prawns
Marinade:
1/2 lemon – zest and juice
1/4 scotch bonnet / habanero chilli – finely diced
1 tbsp oil
1/2 tsp sugar
1/8 tsp allspice – ground
1/2 spring onion – finely chopped
1/8 tsp pepper – ground
1/4 tsp ginger – grated
2 tbsp fresh coriander – chopped
1/2 tsp salt
Mix together the ingredients for the marinade.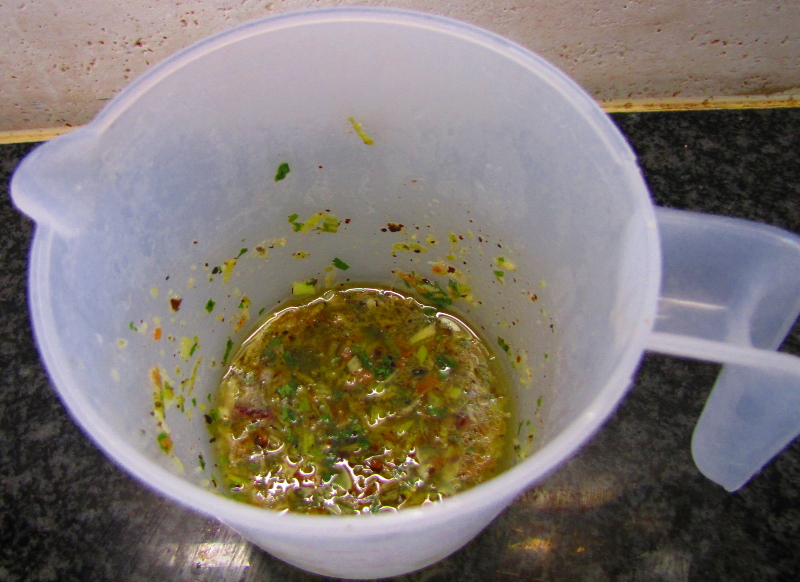 Marinade the prawns for 10 minutes.  Any longer and the lemon juice will start cooking the prawns.
Pan fry or grill the prawns for about 2 minutes on each side.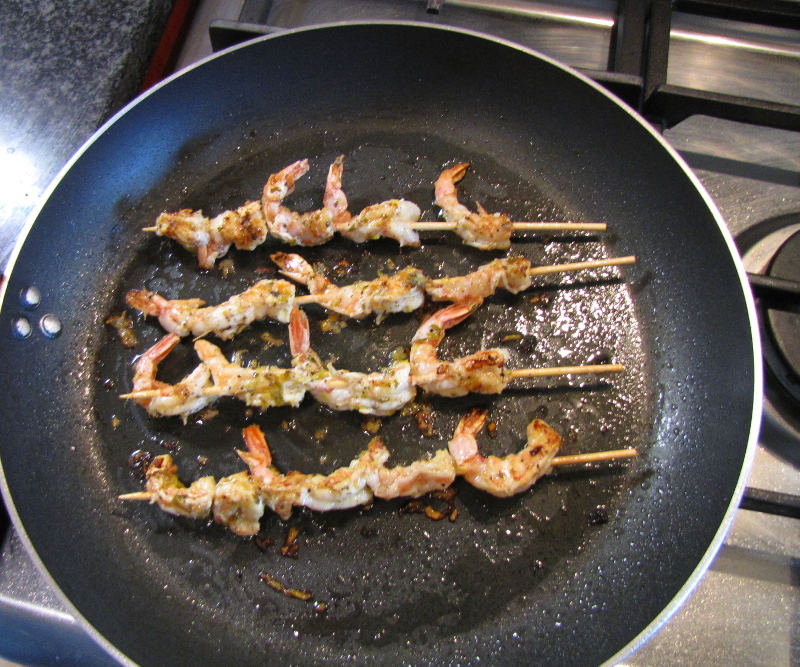 Lovely easy dish – full of fresh flavours.
You can find the original recipe here.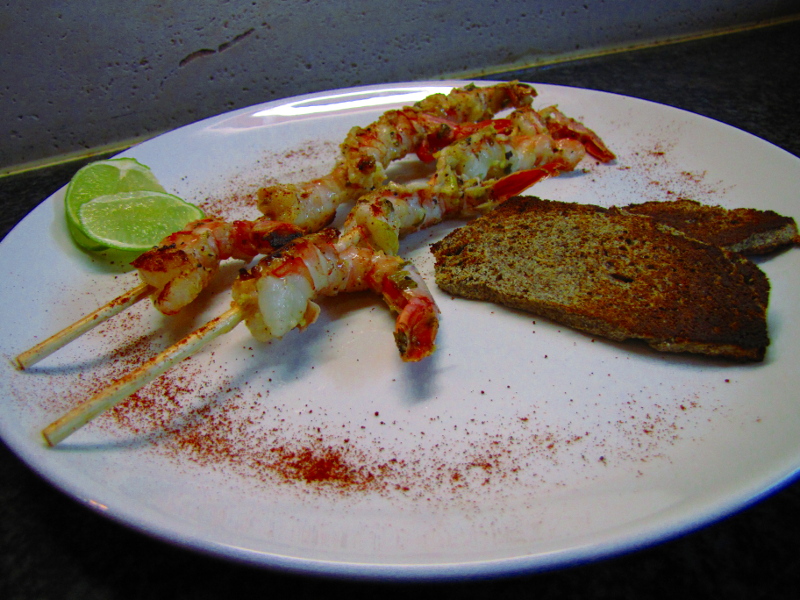 Jerk Chicken
No one is quite sure where the name of this dish comes from – there's different theories. The Peruvian word – charqui – for dried strips of meat is called Jerky in some parts of the world.  "Jerking" means to poke holes in the meat so that the spices can permeat the meat. It could also have come from turning the meat in the marinade or jerking a strip from the meat while it is cooking.
It is said that the native Indian population and escaped African slaves hid from their colonial British rulers in the mountains, where they preserved wild boar in a spice-heavy marinade.
To cook the meat without smoke attracting attention they dug holes, filled it with charcoal and meat and covered it.
This marinade works well with chicken, pork, fish or prawns.
Jerk Chicken
Ingredients
1kg chicken thighs and drumsticks
Marinade:
5 spring onions
1 tbsp fresh thyme – finely chopped
2 tsp salt
1/2 tsp black pepper
1 tbsp brown sugar
1 tsp nutmeg
2 tsp ground allspice
1 tsp cinnamon
2 scotch bonnet/habanero chillies – seeded
1/3 cup soy sauce
2 tbsp oil
1/4 cup white vinegar
1 onion – diced
1/2 cup orange juice
2 cloves garlic – minced
1 tsp ginger – grated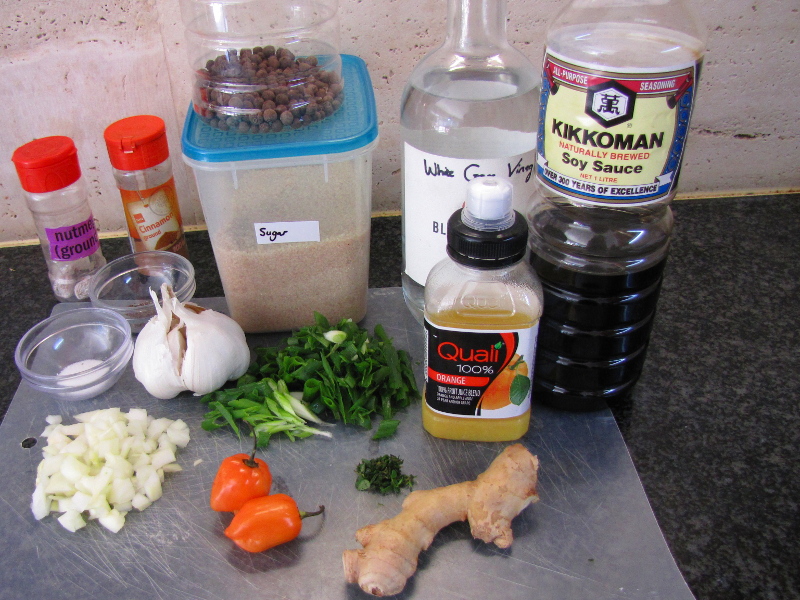 Mix together the ingredients for the marinade and blend.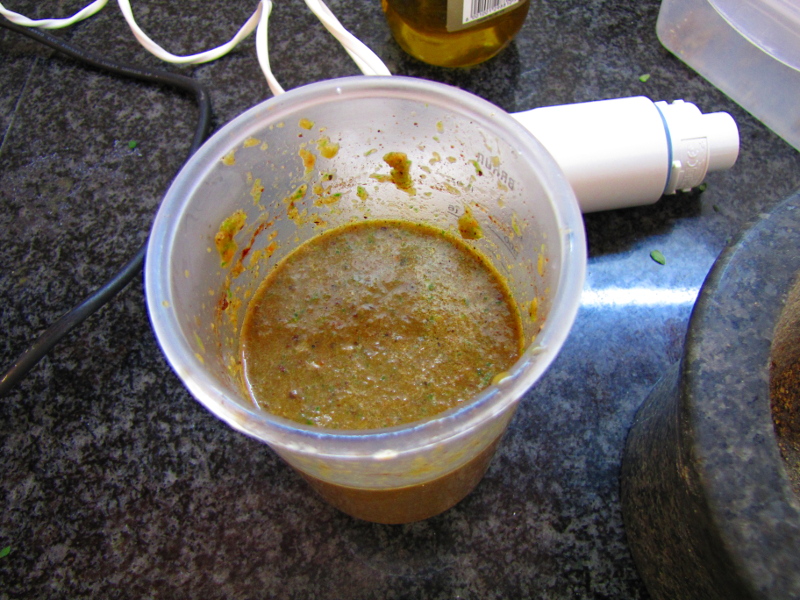 Marinade the chicken overnight and braai.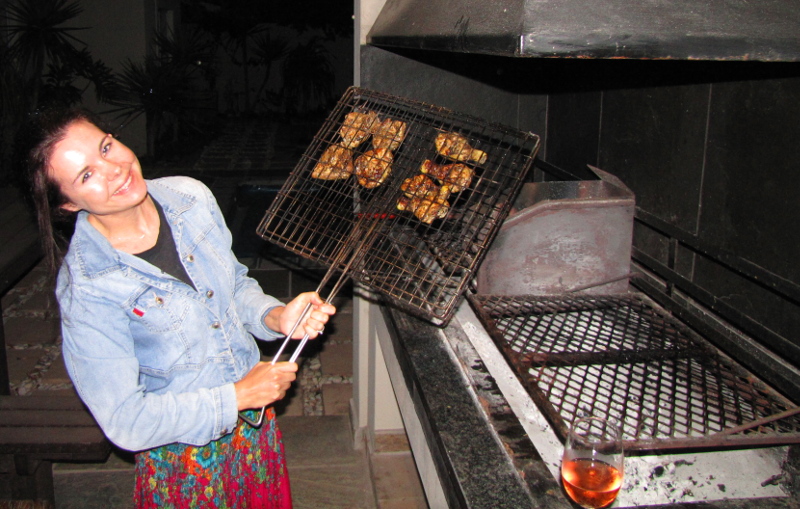 I did not find the chicken hot enough – in hindsight I should not have deseeded the habanero chillies (in the original recipe they use the scotch bonnet chilies with the seeds in but as habaneros are hotter I was a bit wary).  But a fantastic marinade to add to our repertoire.
You can find the original recipe here.
Rice and Peas
This is a dish adopted from West Africa and does not actually contain any peas.  Rice and kidney beans are cooked in coconut milk, flavoured with garlic, thyme and of course chilli.
Ingredients
1 cup rice (I used basmati)
1/2 cup coconut milk
1 cup water
1 clove garlic – minced
1/2 spring onion – finely chopped
1 tbs olive oil
1/2 tsp fresh thyme – finely chopped
125g red kidney beans
1/2 tsp salt
Dash black pepper
1 habanero chilli
1/2 onion – diced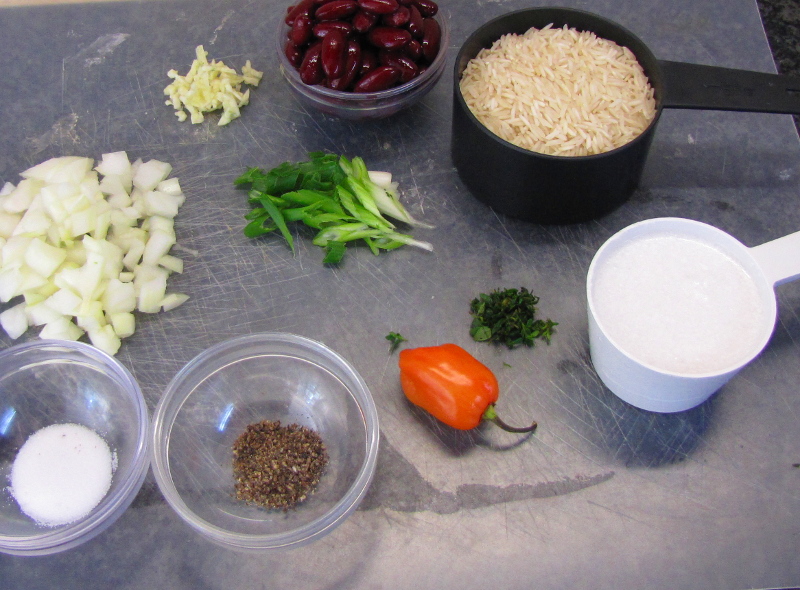 Heat oil and fry the onlon, spring onion, garlic and thyme for 3-5 minutes.
Add the rest of the ingredients and simmer, covered for 15-20 minutes.
Stir every 5 minutes.  If the liquid dries up too fast turn down the heat. Be careful not to overcook.
You can find the original recipe here.
I served these 2 dishes with a mango salsa.

Guinness Ice Cream
I have never heard of Guinness ice cream until I started looking for a Jamaican dessert.  This recipe is from the Saveur website and based on one served at the I-Scream shop at Devon House in Kingston, Jamaica.  I adapted it slightly to make it low carb.
Ingredients
100ml xylitol
1/2 tsp salt
6 egg yolks
500ml cream
375ml stout
1 tsp vanilla extract
Whisk together the xylitol, salt and egg yolks until smooth.
Stir in the cream and cook over medium heat.  Stir constantly until the mixture thickens and coasts the back of a spoon.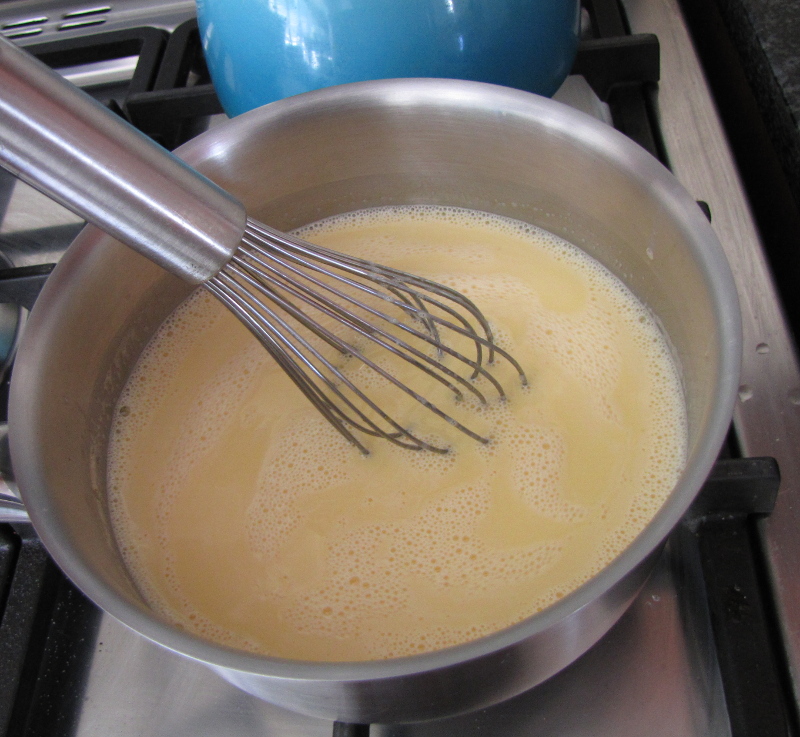 Strain the mixture into a bowl and whisk in the Guinness and vanilla.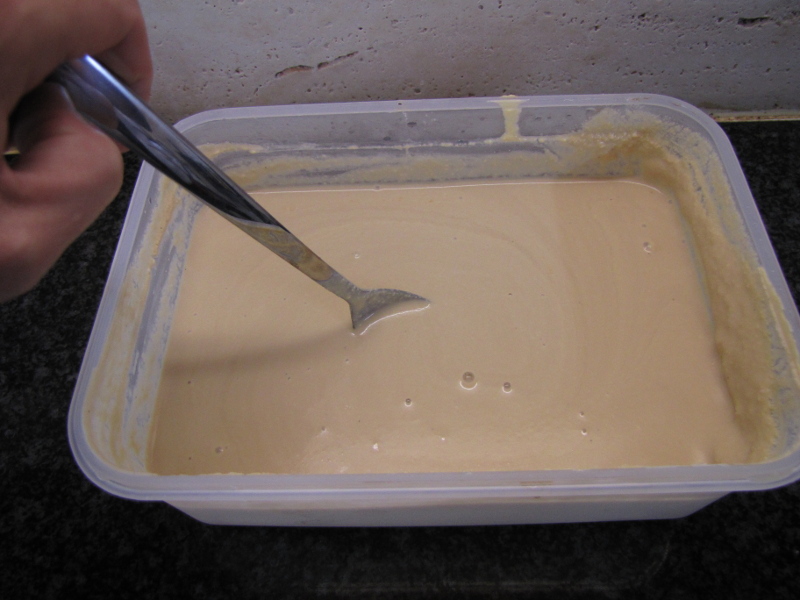 Refrigerate until chilled and then transfer to ice cream maker or freezer if you do not have an ice cream maker.
If you do not have an ice cream maker be sure to stir the mixture every half hour to break up the ice crystals for a smooth ice cream.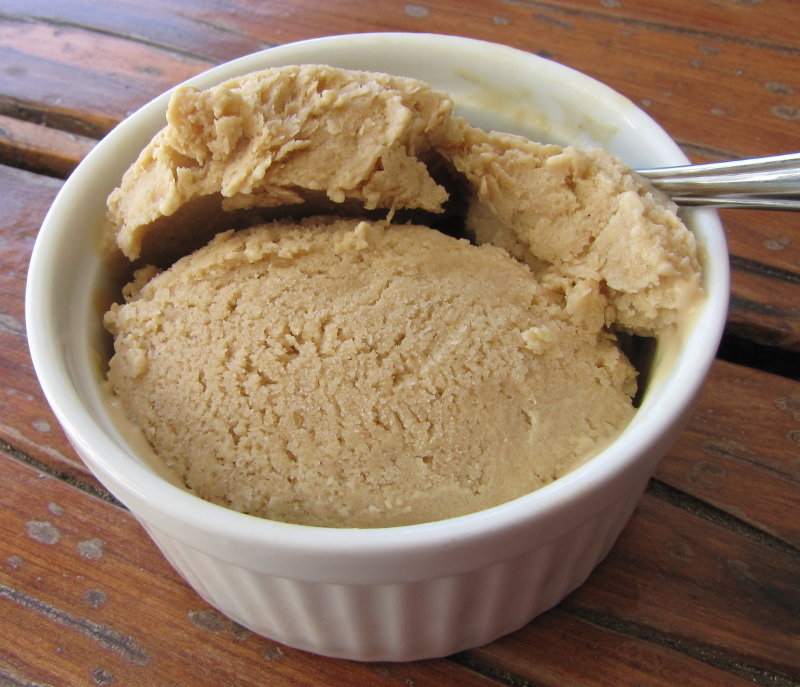 I was a bit dubious of how this would turn out but it was very tasty.  Very different from your run of the mill dessert.
You can find the original recipe here.
We enjoyed all of this with an old favourite – Villiera Rose MCC – and a Durbanville Hills Merlot Rose.