Avgolemono is an egg lemon sauce that I have wanted to make for ages.  As this week was Greek date night, it was the perfect occasion to  make a traditional Greek meatball soup that incorporates this sauce.
Youvarlakia – Greek meatball soup in an egg lemon sauce
I adapted this recipe slightly from the My Greek Dish website – you can find the original recipe here.
Ingredients
For the meatballs
500g lean minced beef
1/4 cup rice (not boiled)
1/2 cup parsley , finely chopped
1 medium onion, finely chopped
1 egg
2 tbsp oilive oil
1 garlic clove, minced
1 tsp salt
pinch coriander
finely ground pepper
For the avgolemono sauce
2 eggs
juice of 2 lemons
1 tbsp flour
1 l water or stock (I used vegetable stock)
Method
Combine all the ingredients for the meatballs, kneading until smooth. Rest in the fridge for at least 15 minutes and then form the meatballs.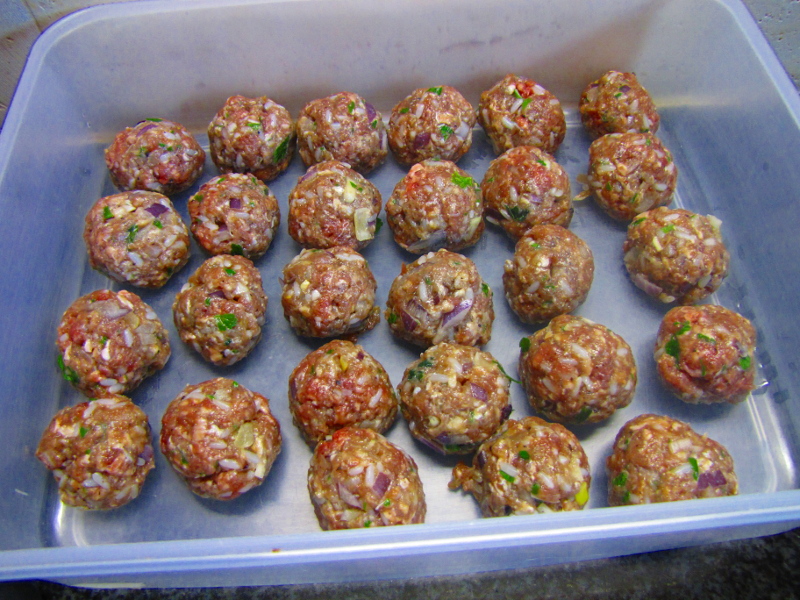 Bring water/stock to a boil, turn down the heat and add the meatballs.  The water/stock should be enough to just cover the meatballs.
Cover and simmer gently for 20-25 minutes.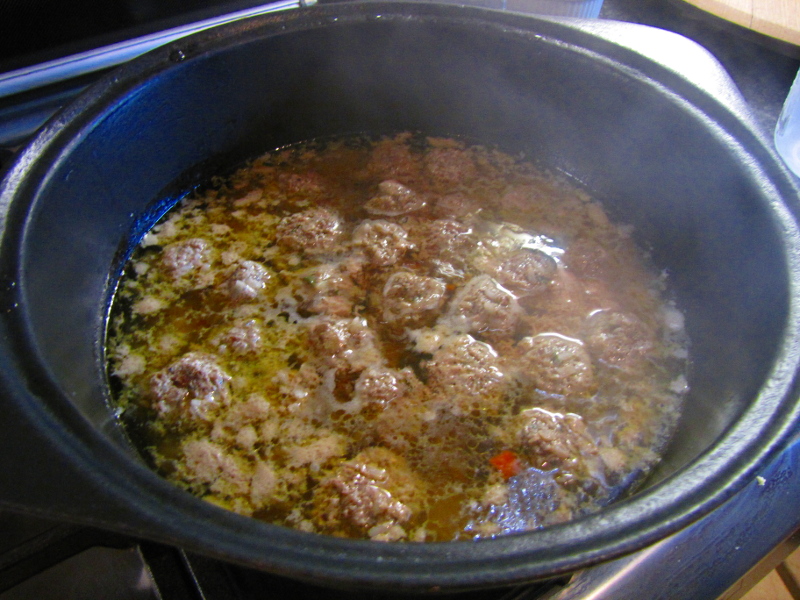 To make the avgolemono sauce whisk the eggs and add the lemon juice and flour.  Whisk well.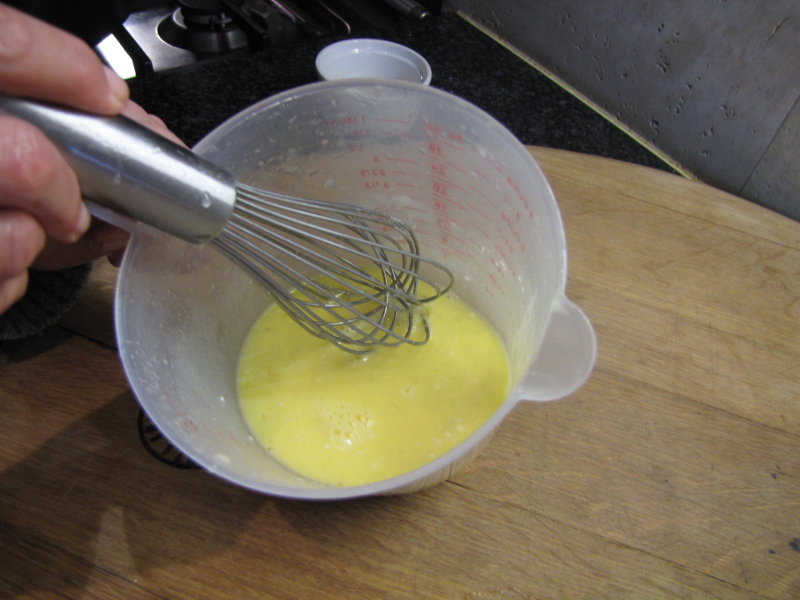 Add a ladle of the stock to the sauce and whisk.  Add another ladle and whisk some more.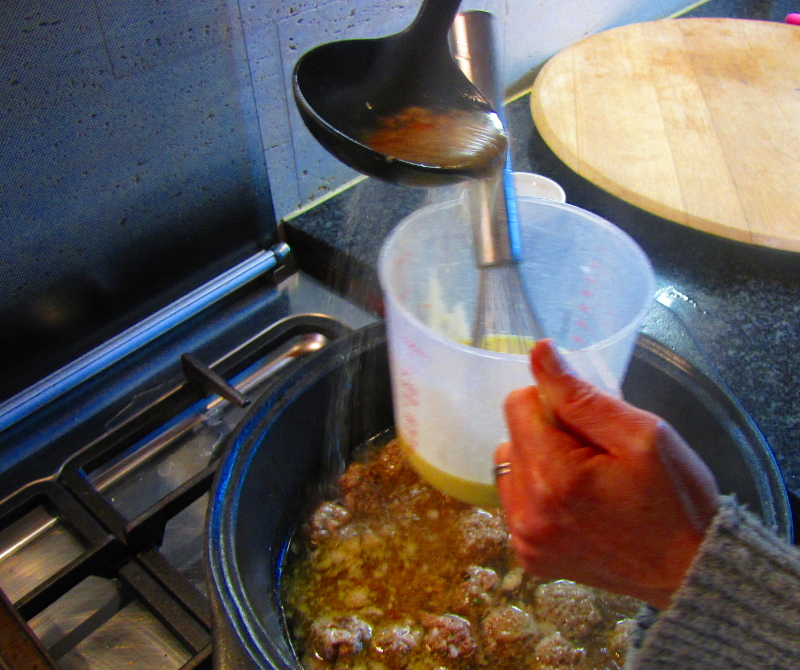 Stir the sauce into the soup and cook gently over low heat for 2-3 minutes until warm.  Be careful that the soup does not boil as the sauce will then curdle.
Serve with a sprinkling of parsley.

Verdict
This soup was very lemony.  We enjoyed it – but not everyone will like it.
As we've never tasted avgolemono sauce before , I actually do not know whether it was supposed to be this lemony or whether the lemon juice was too much.   We'll have to search for a Greek restaurant with this on the menu !
We had this as a starter on Greek date night.  Lamb Kleftiko was the main course and Ricotta with Honey and Berries dessert.