"Kook en Geniet" is the most successful South African cookbook ever published.  First published in 1951 and over a million copies later, this is the cookbook to use if you are looking for authentic South African recipes.  Adrienne received a copy as a gift a while ago and decided to make lamb sosaties.
Lamb Sosaties
From "Kook en Geniet"
Ingredients
1.5 kg leg of lamb, sinew removed, deboned and cut into 4cm cubes
2 onions, sliced
30ml butter or oil
15ml mild curry powder
7.5ml turmeric
30ml sugar
15ml cornflour
5ml salt
500ml wine vinegar
125ml dried apricots / apricot chutney
2 lemon leaves, slightly bruised or bay leaves
Salt and pepper
Cornflour mixed with water to form a paste.
Cook the onions in a little bit of water until translucent but still firm and the water has evaporated.  Add the butter or oil and cook until the onion starts browning.
Mix together the curry powder, turmeric, sugar, cornflour, salt and vinegar.  Add to the onions and stir in the dried apricots / apricot chutney.  If they are not already soft, soak the dried apricots in warm water beforehand.
Cook for 3 minutes and let it cool.  Add the lemon/bay leaves.
Marinade the lamb for 2-3 days, stirring once a day.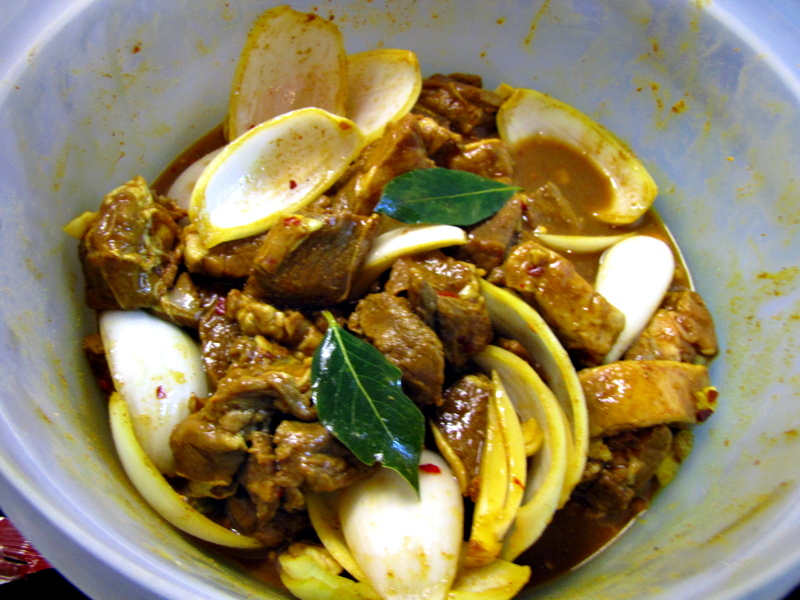 Season the meat and thread with the onions and apricots onto metal or wooden skewers.  If you use wooden skewers soak the skewers in water for half an hour before you use them so that they do not burn during the cooking process.
Cook the sosaties in the oven or over the coals.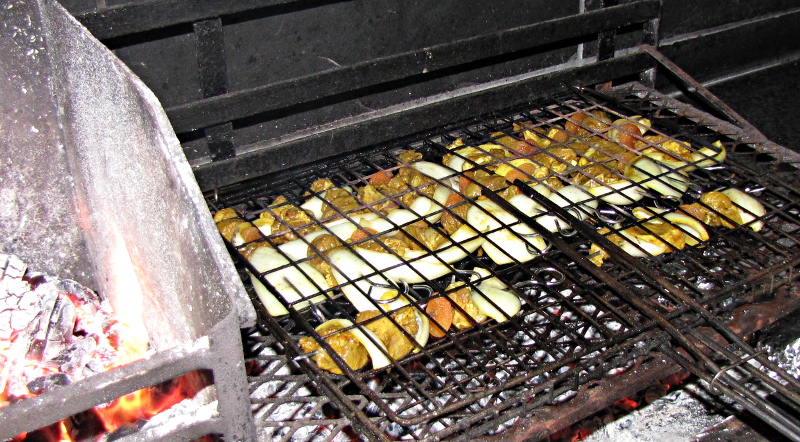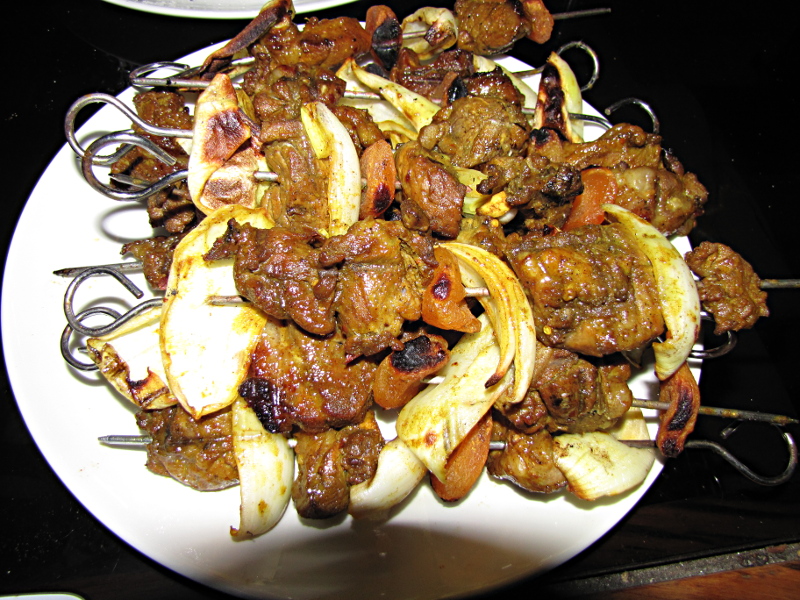 We had this with spinach filled butternut and a salad.