This dish almost seems Arabic instead of European with the use of  sultanas and pine nuts. This is not surprising as Sicily was under Arab rule from 827 to 1061 and Sicilian cuisine was strongly influenced by the Arabs.
Sicilian-style stuffed calamari
From the Foodista blog – you can find the original recipe here.
Serves 2
Ingredients
2 large calamari tubes or 300g small tubes
45ml olive oil
1/2 onion, finely chopped
1 clove garlic, finely chopped
60ml breadcrumbs
30ml capers, rinsed and finely chopped
2 anchovy fillets, rinsed and finely chopped
30ml pine nuts, roughly chopped
1 egg
30ml parsley, finely chopped
15ml sultanas, finely chopped
salt and pepper
1 can chopped tomatoes
extra parsley (for garnish)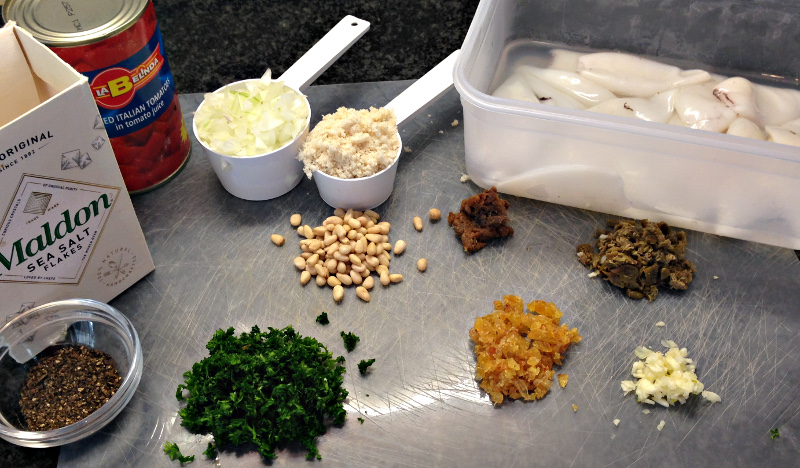 Method
Heat 15ml olive oil in a pan and fry the onion until translucent.  Add the garlic and cook for another minute or two.  Let it cool.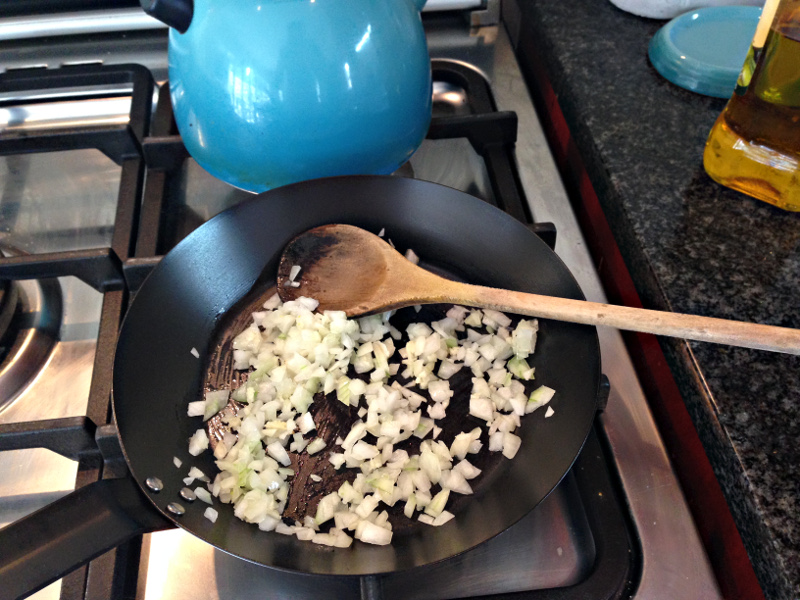 Add the breadcrumbs, anchovies, capers, pine nuts, parsley, egg and sultanas.  Season well.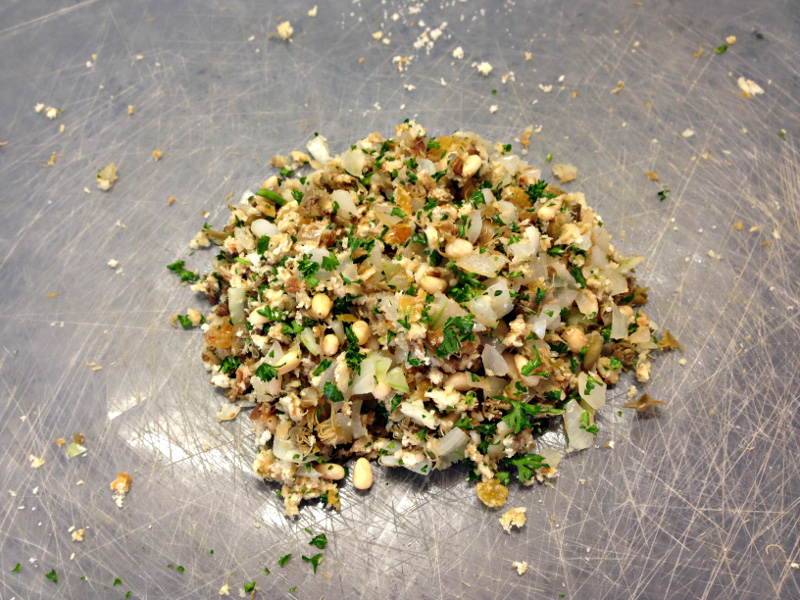 Stuff the mixture into the calamari tubes and secure with toothpicks.  The small tubes are a bit of a pain to stuff, so try to buy the larger tubes.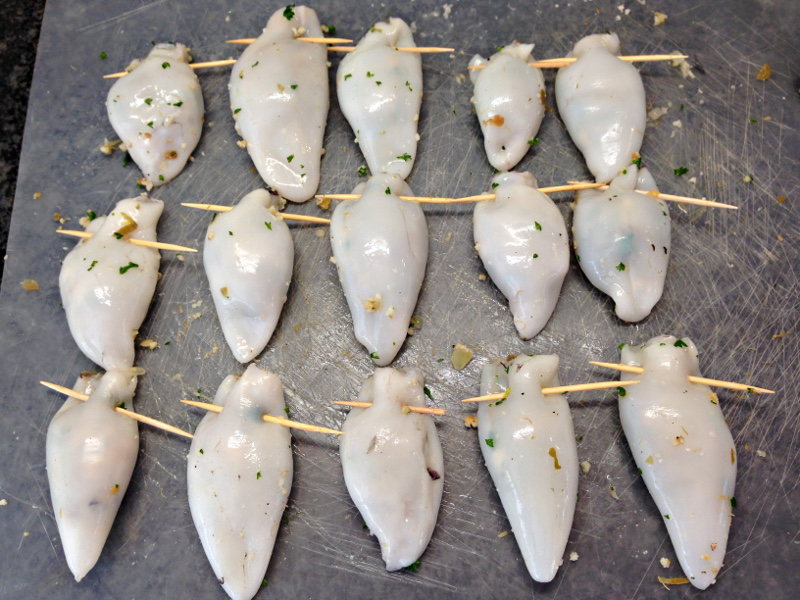 Heat 30ml oil in a pan and brown the calamari on both sides.
Add the crushed tomatoes and bring to a boil.  Simmer for 15-20 minutes or until the calamari is tender.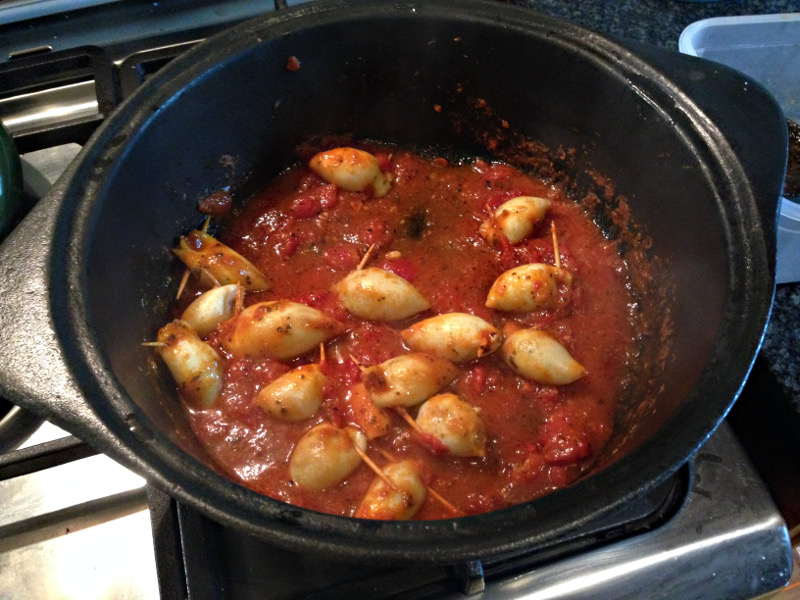 Season the tomato sauce if needed.
Remove the toothpicks and serve with pasta, rice or bread.
I served the calamari with pasta and added some asparagus for extra crunch.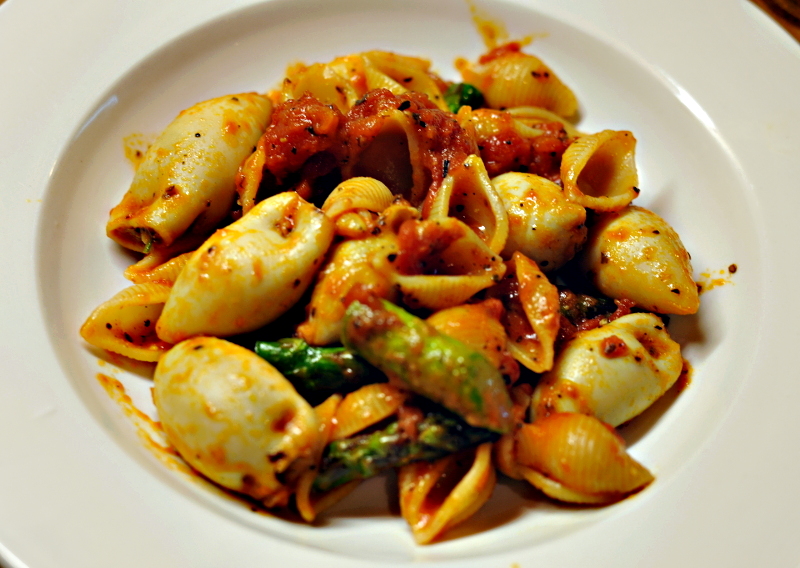 Verdict
The anchovies, capers, pine nuts and sultanas may seem like an unusual combination, but the flavours all compliment each other very well.
We enjoyed this with 2 wines that we bought on our wine road trip in October – a Goedverwacht Great Expectations Triangle 2016 and a Langverwacht Ruby Caberbet 2016.