It's a well know fact that we South Africans will braai anything.  Point in case – braai pie.  Braai pie is a pie cooked over the coals – perfect for when you feel like something a bit different from chops and wors.  It's a popular dish to make during camping weekends away and usually prepared as a starter (anything made with pastry should really be prepared before the second bottle of wine is opened).  Everyone contributes to the filling and the end result is shared.  Adrienne and I like making this at home when it's only the two of us so that we don't have to share a single morsel of our braai pie.
Braai Pie – Calzone style
Ingredients
400g puff pastry
1/2 pack spinach leaves
Filling of choice
Method
We made a calzone type fold over pie so we only used 400g pastry.  For a larger pie you can use 400g pastry as the base for the pie and cover it with another 400g pastry.
Roll out your puff pastry on a floured surface and pack spinach leaves on half of the pastry.  Make sure that your spinach is dry.  The spinach acts as a barrier between the pastry and filling.  If you don't use the spinach the filling could start leaking out of the pastry when it gets hot.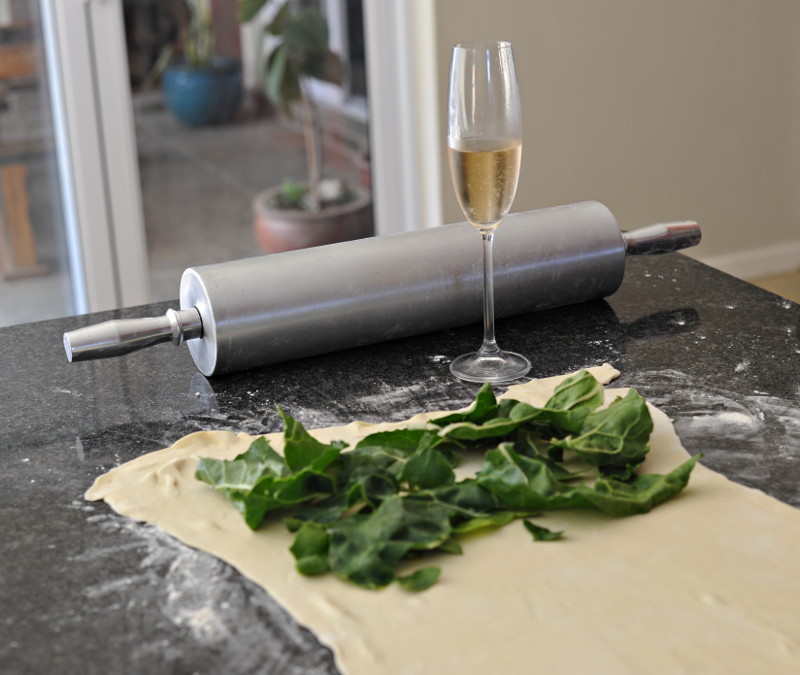 Add your filling of choice.  Don't use anything that gives off moisture as it cooks eg mushrooms or tomatoes.  This will make your pastry soggy.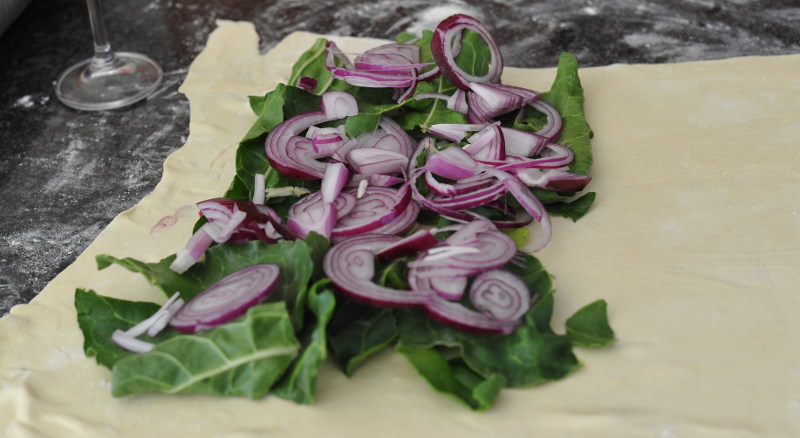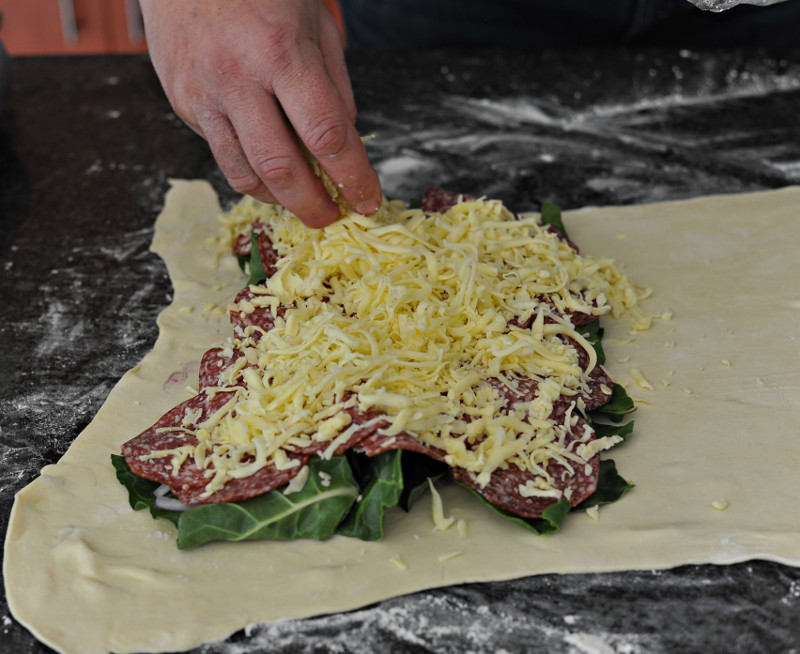 Finish off with another layer of spinach.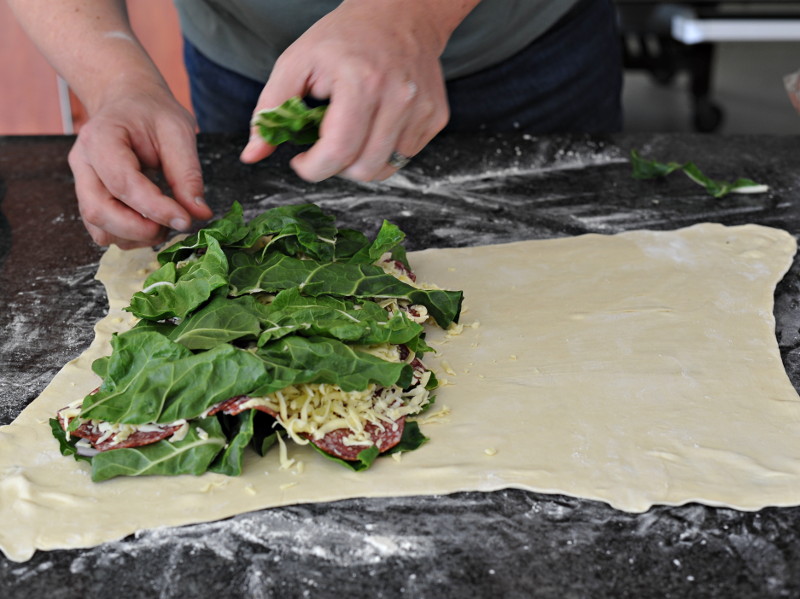 Fold over the pastry.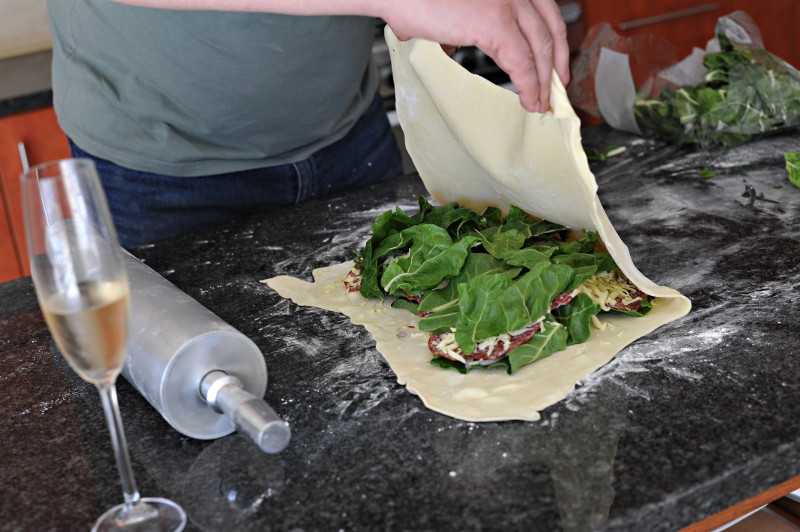 Make sure that the edges are sealed all around the pie.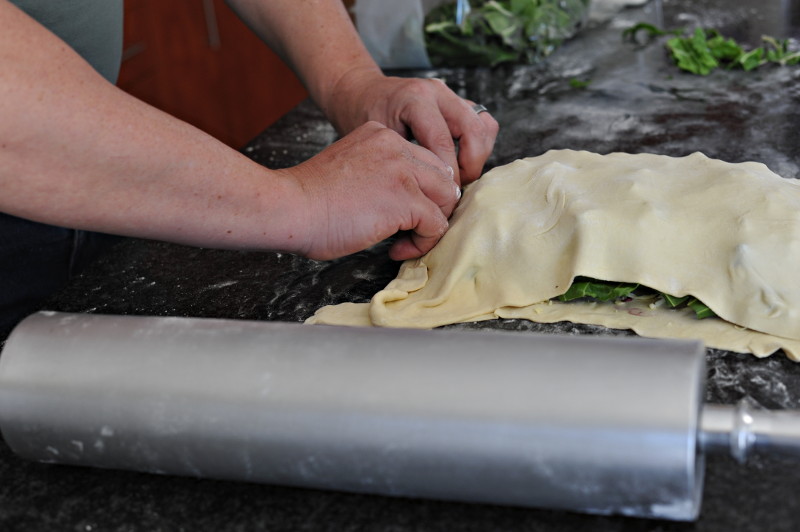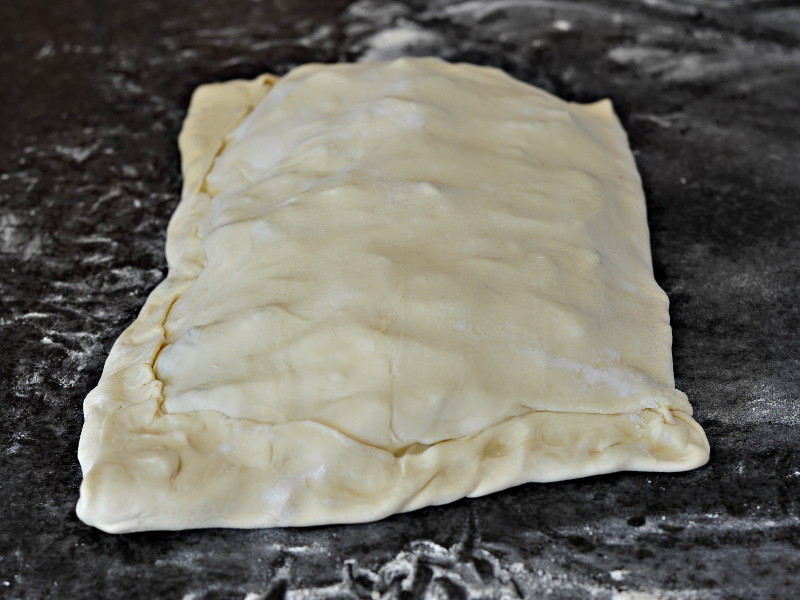 Now it is time to braai your pie.  Make sure that your grill is clean and cool.  Spray with "Spray and Cook".  Place the pie on the grill and brush with egg.  Braai over low heat.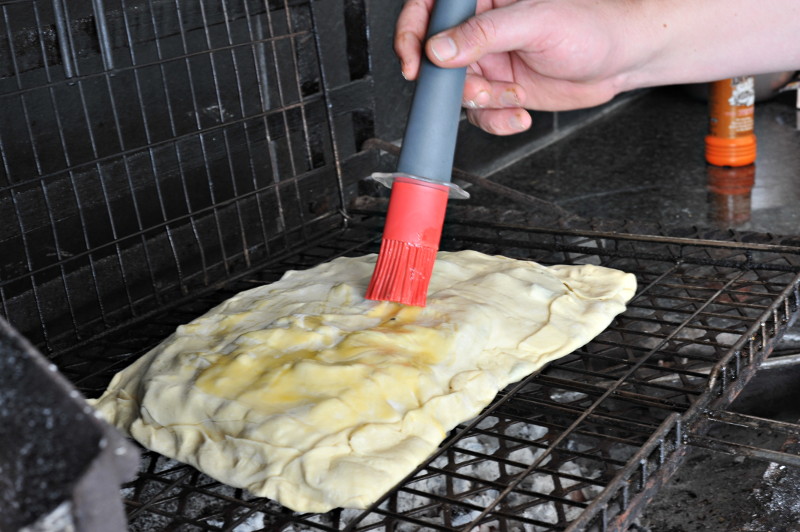 Lift the grill regularly to make sure that the pasty does not stick.  If it sticks gently loosen it.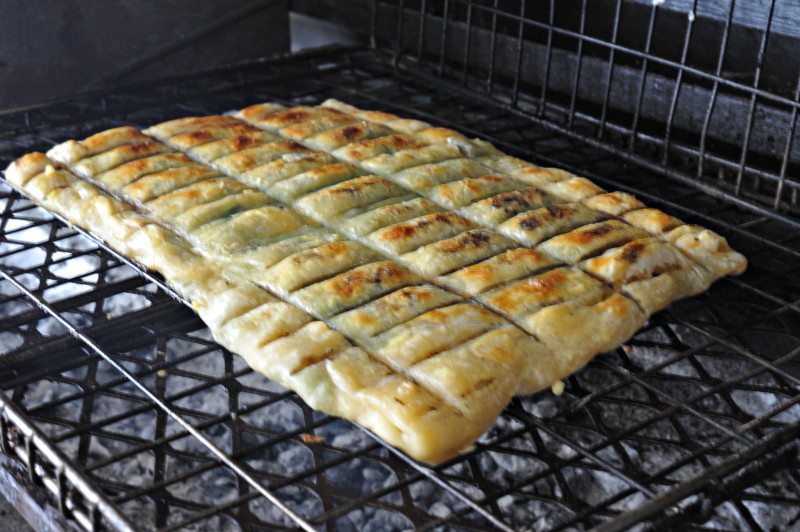 When the pastry is cooked and golden brown put a chopping board over the pie.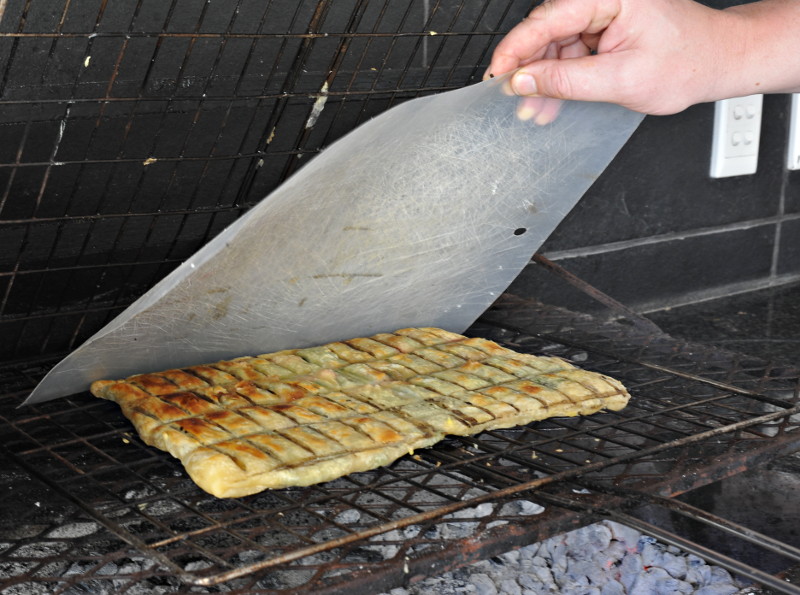 And turn the pie out onto it.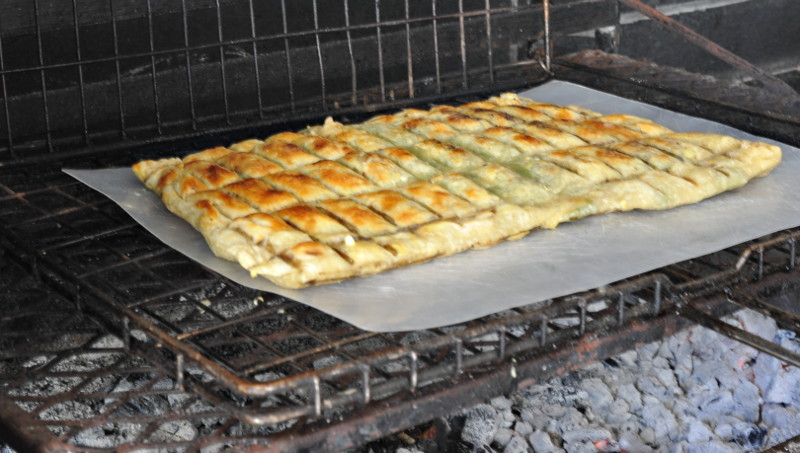 Slice and enjoy.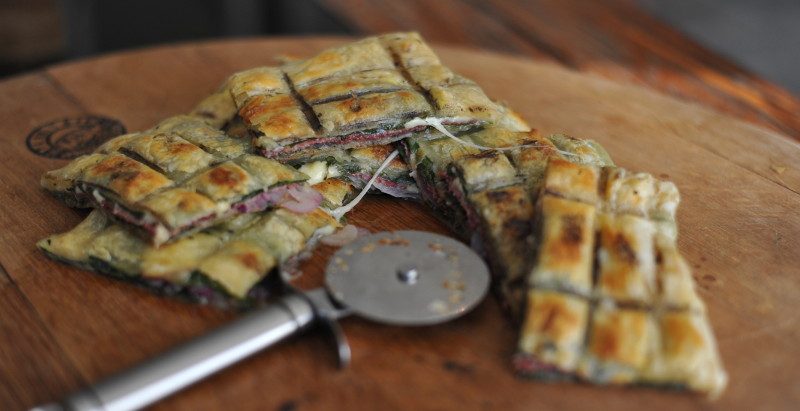 We braaied some lamb chops afterwards as we had some of the marinade left over from the kudu sosaties that Adrienne made for Womans Day.  You can find the recipe here.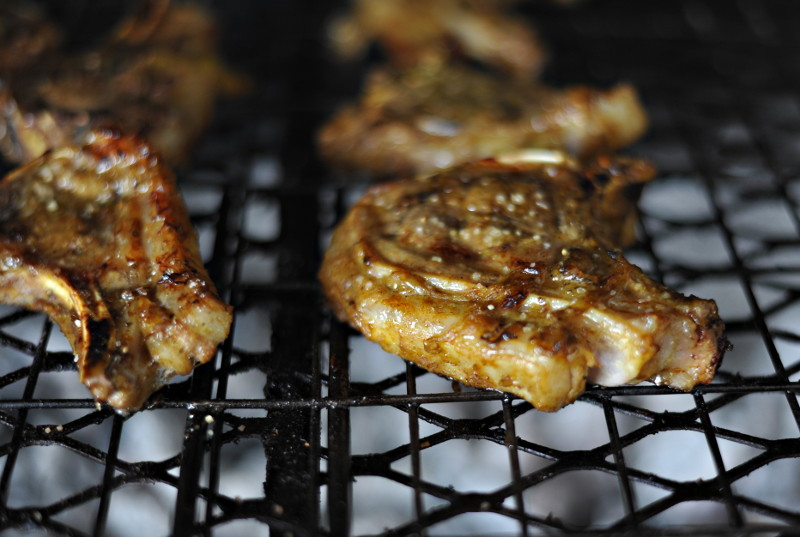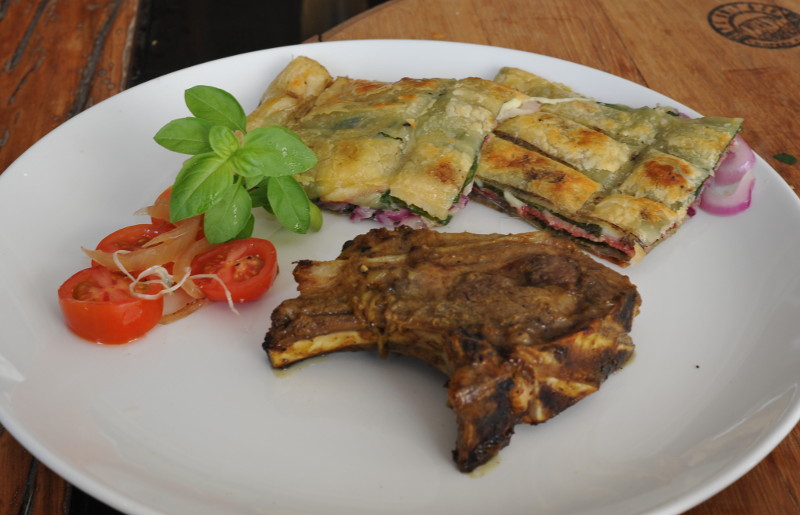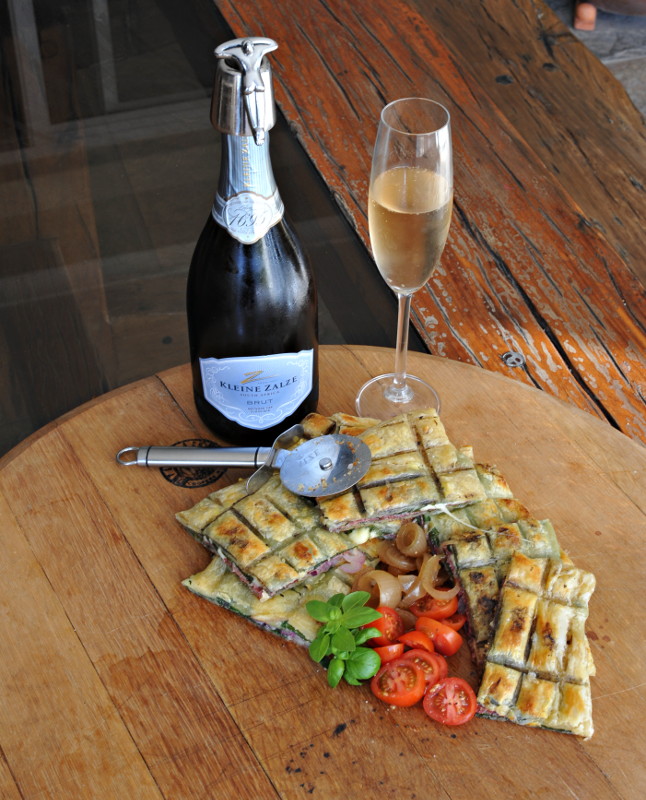 We enjoyed our braai pie and lamb chops with an ice cold bottle of Kleine Zalze MCC.