This black mussel and white wine dish is one of my favourite starters to make when we are having people over. It is very easy to prepare and the whole dish can be done under 90 minutes from scratch. As a starter this can easily serve 12 people if you add some bread. Obviously it can also be served as a mains, but be careful, it is very rich.
Ingredients:
900g half shelled mussels (frozen will do, but fresh would be much better)
350g mixed seafood
1 large onion chopped
1 green pepper chopped
1 red pepper chopped
1 large garlic bulb, peeled and copped
1 liter sweet (or late harvest) white wine
500ml chicken stock
500ml fresh cream
20ml seafood spice
15ml crushed black pepper
10ml smoked paprika
20ml fine salt
20ml brown sugar
5ml fish sauce
30ml smooth apricot jam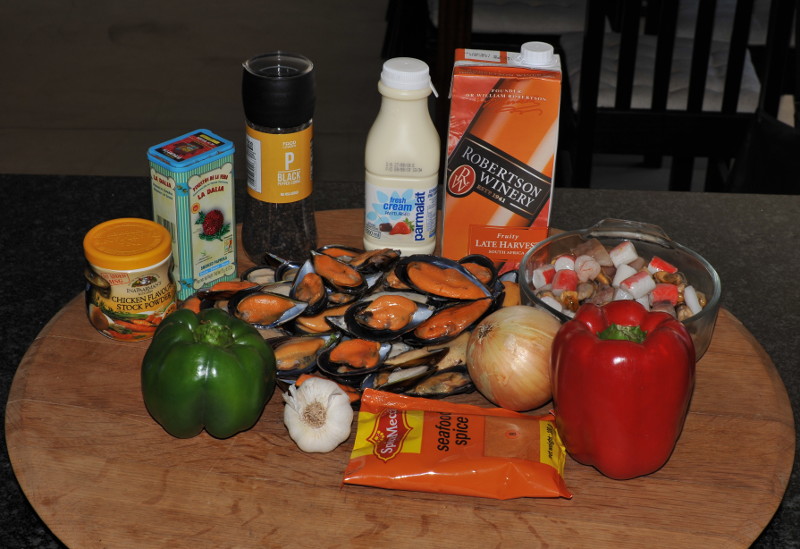 Fry the onion, green pepper and garlic until the onion is brown.
Add the mussels, seafood mix, stock, wine, seafood spice, pepper, paprika, salt, sugar, fish sauce and jam. Bring to a boil and simmer gently for 30 minutes.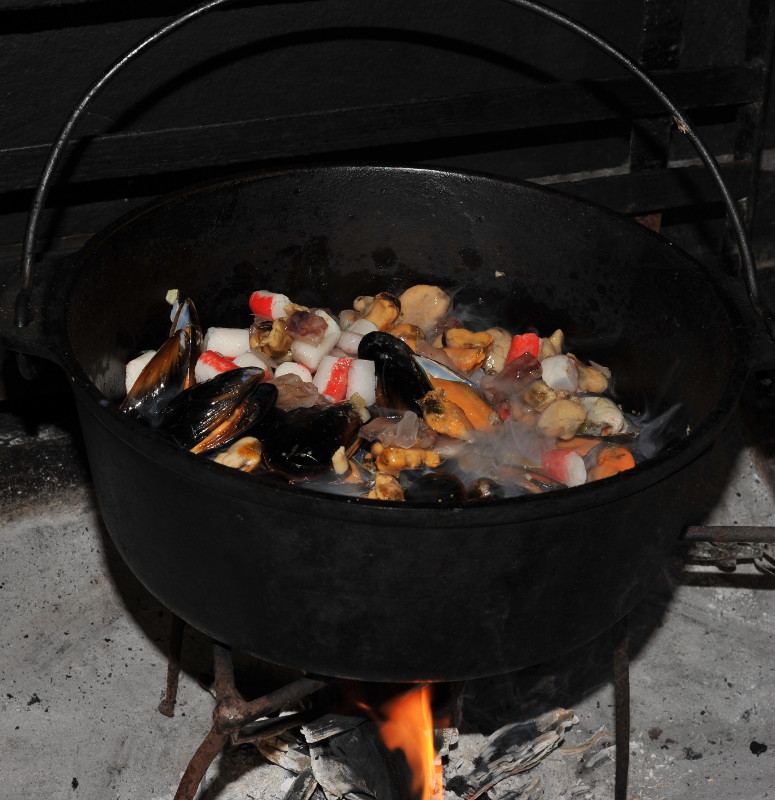 Add the cream and red peppers. Once again, bring it to a boil and simmer gently for another 30 minutes.
If necessary, add more salt.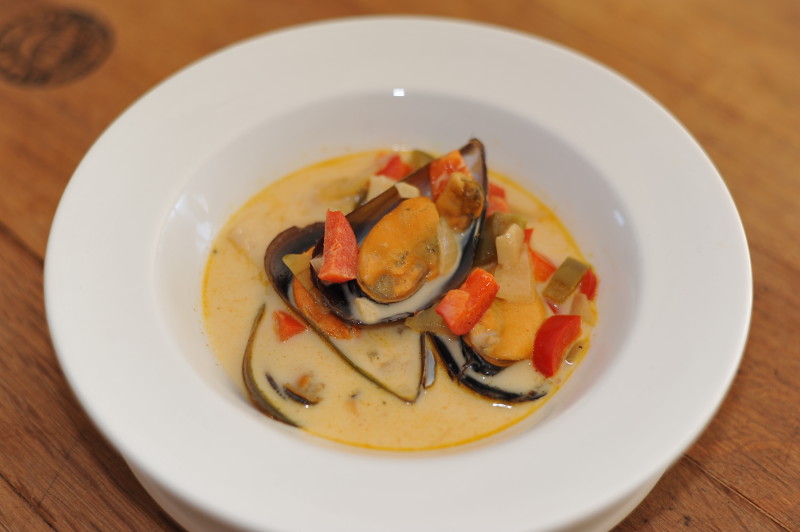 Serve with toasted panini, ciabatta or French loaf.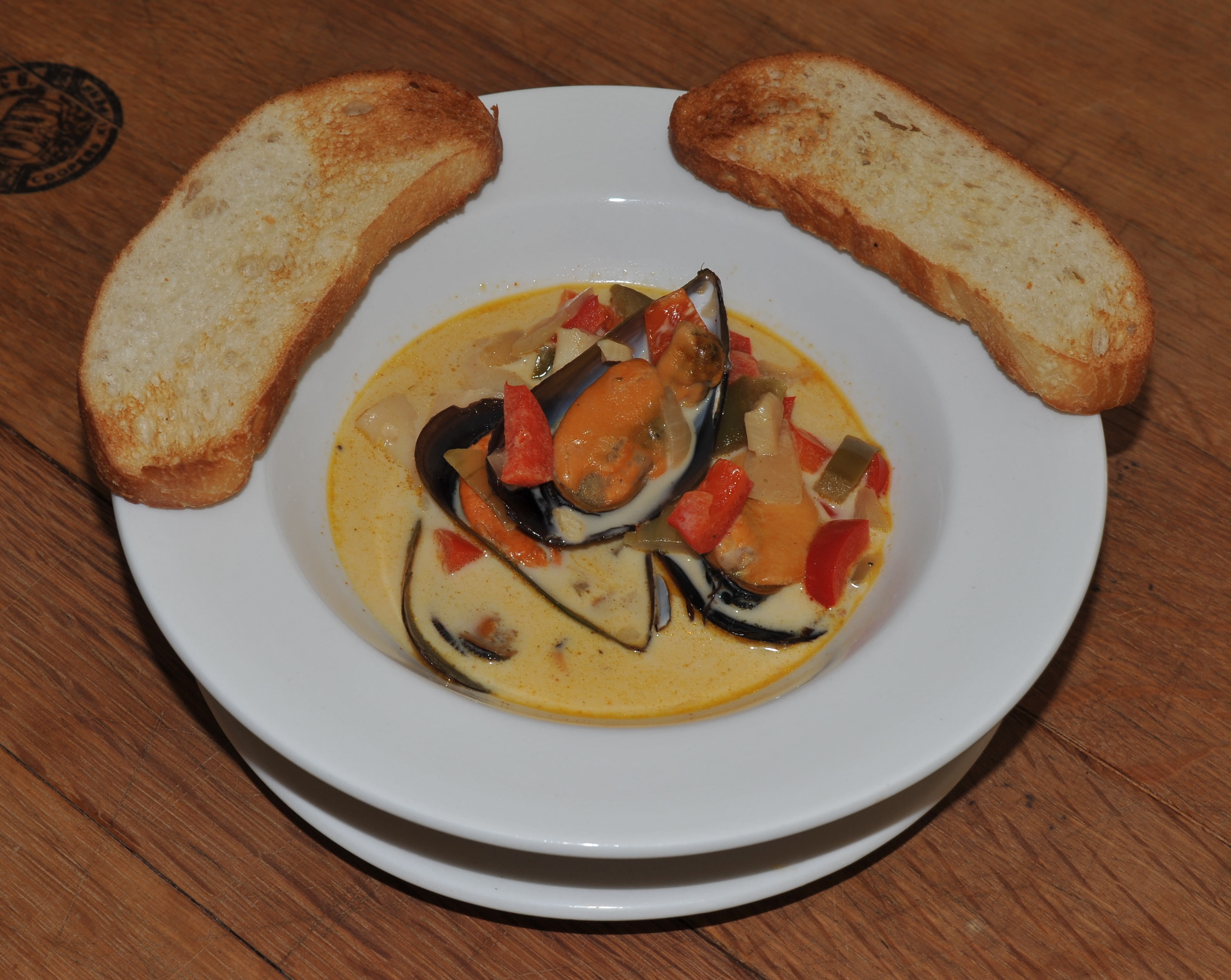 This dish is so easy that you can spend more time on the important things, in this case, it was gin tasting.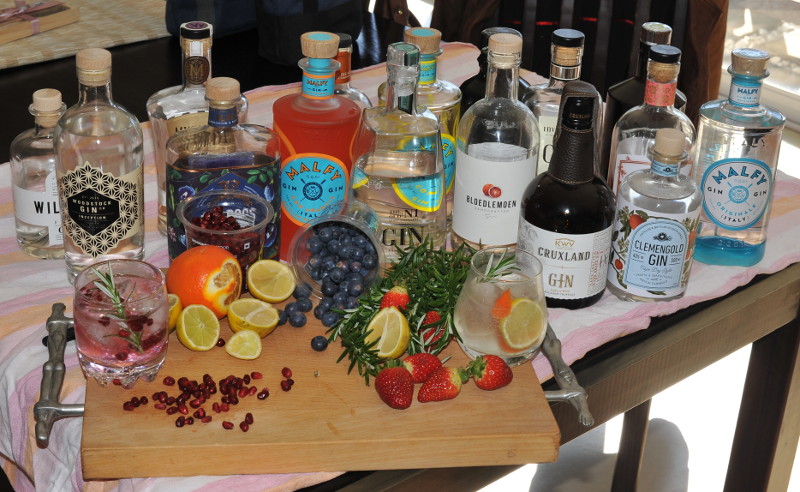 Cheers!