It's already August and I realized that I've only made a vindaloo and butter chicken this winter.  Not that you cannot make a curry any time of the year but spicy food always seems nicer on a cold day. As it's a chilly week in Cape Town it seemed like the perfect time for a Lamb Rogan Josh.
I've always made this curry with tomatoes but after some research I discovered that authentic Kashmiri Rogan Josh is made without it.  Indian born  Madhur Jaffrey is the author of many award winning Indian cookbooks and I figured that her recipe for Rogan Josh would be as authentic as it gets.
Kashmiri Lamb Rogan Josh
Adapted from Madhur Jaffrey's Indian Cooking
900g lamb knuckles (the original recipe uses boned lamb shoulder or leg cut into cubes)
5cm fresh ginger, peeled and chopped
8 cloves garlic, peeled
2 medium onions, peeled and finely chopped
150ml vegetable oil
500ml water
10 whole cardamon pods
6 whole cloves
10 whole black peppercorns
1 stick cinnamon
2 bay leaves
1 tsp coriander seed, ground
2 tsp cumin seeds, ground
1 tsp red cayenne pepper, ground
4 tsp paprika, ground
1 tsp salt, to taste
90ml plain yoghurt
1/4 tsp garam masala
1 dash fresh ground pepper to taste
Method
Blend the ginger, garlic and 4 tablespoons of water to form a paste.
Heat the oil in a heavy pot and brown the lamb in several batches.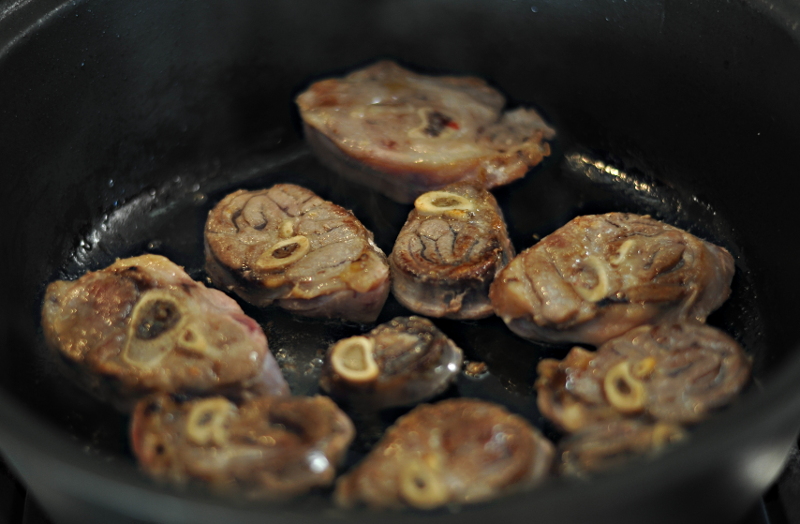 Remove from pot and set aside.
Add the cardamom, bay leaves, cloves, peppercorns, and cinnamon to the oil. Stir and cook  until cloves swell and the bay leaves begin to take on color.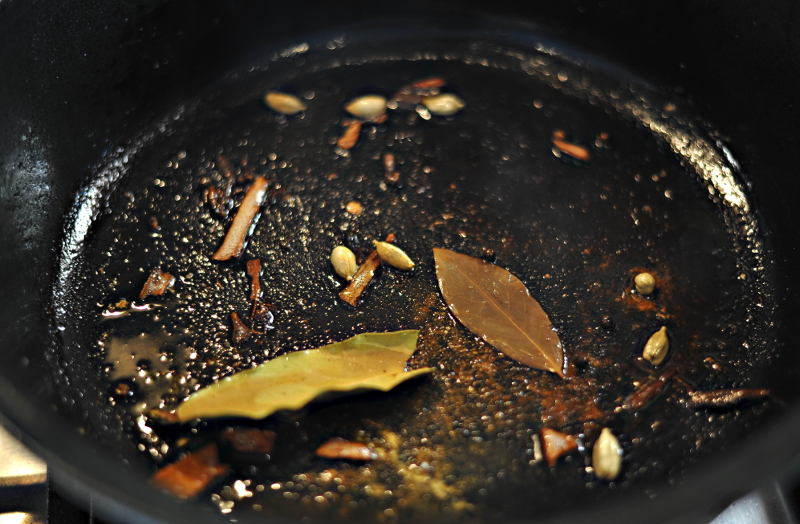 Add the onions and fry until golden.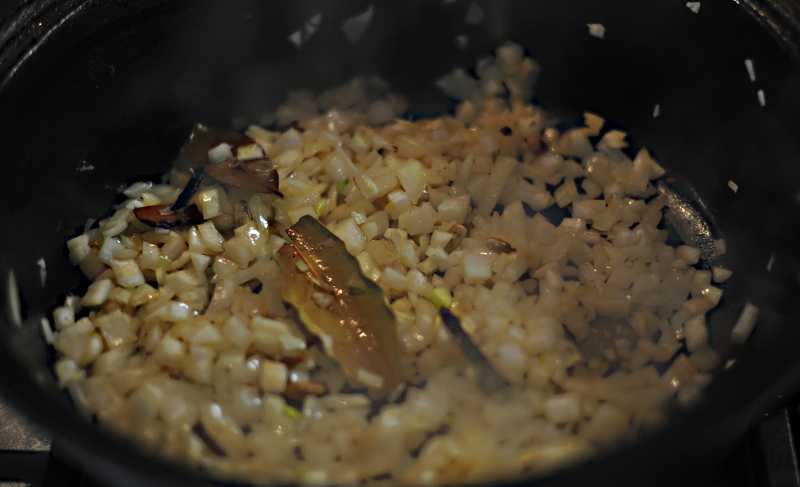 Put in the garlic ginger paste and cook for 30 seconds.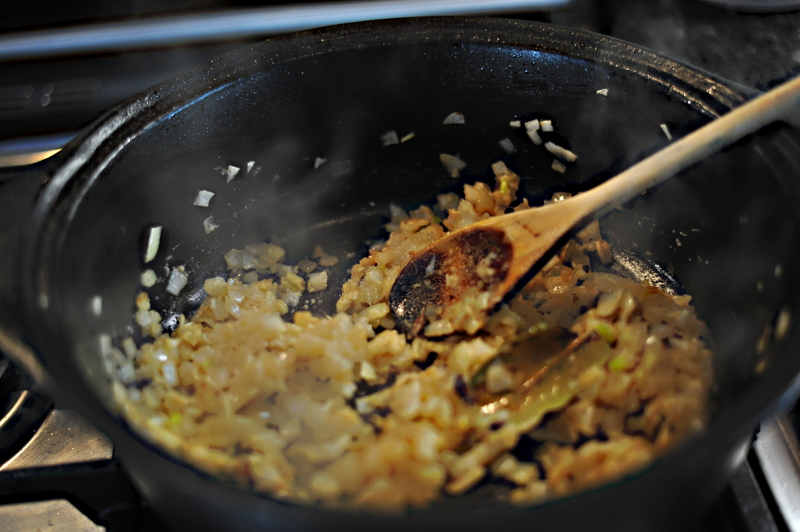 Add the coriander, cumin, paprika, cayenne, and the salt. Stir fry for another 30 seconds.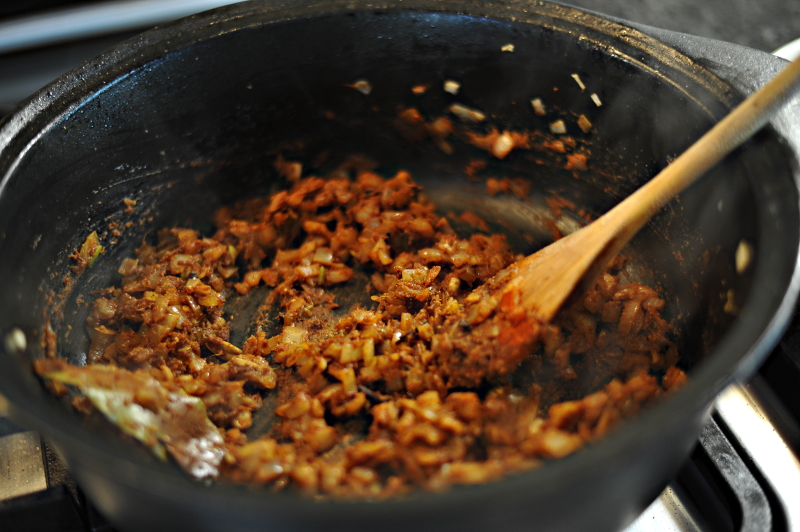 Add the meat with its juices.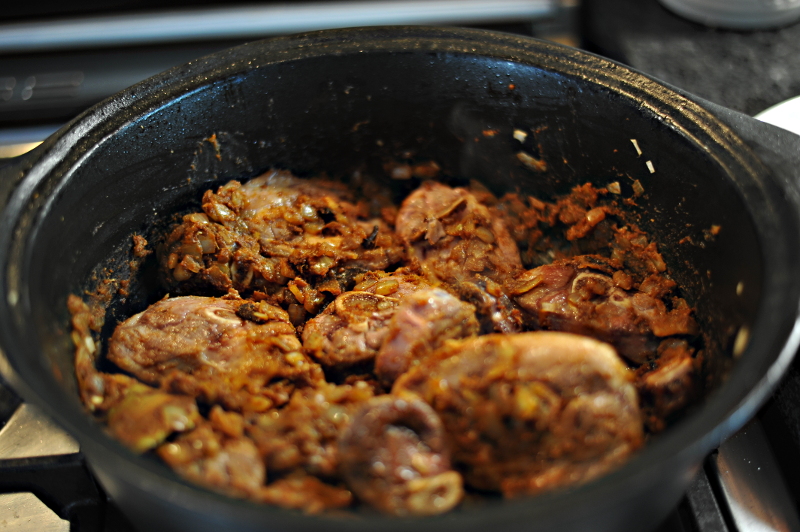 Stir in 1 tablespoon of the yogurt and fry for about 30 seconds.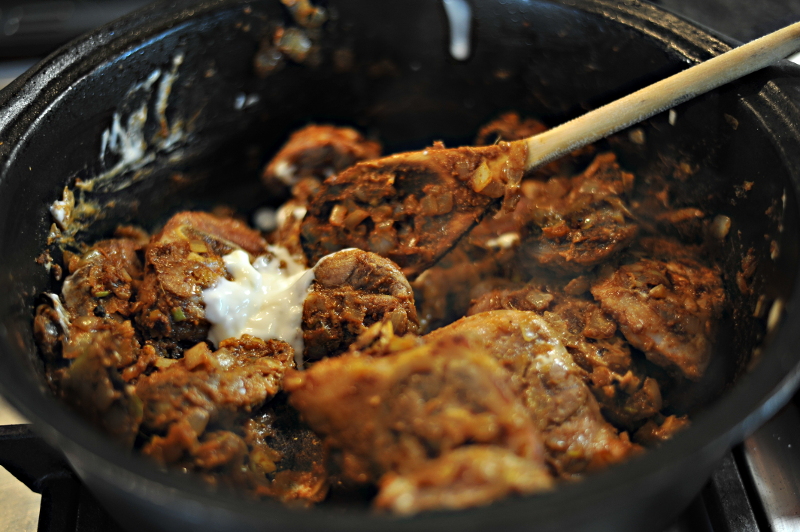 Add the remaining yogurt in the same way. Fry for another 3-4 minutes.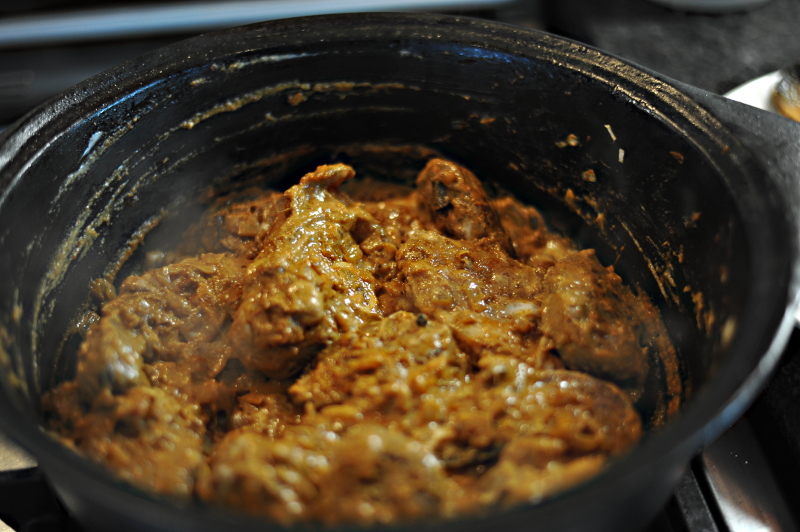 Now add 1 1/4 cups water and bring to a boil scraping in all the browned spices on the sides and bottom of the pot.
Cover and simmer on a low heat for 1-1 1/2 hours until meat is tender.  Stir regularly to prevent burning.
When the meat is tender, take off the lid and turn up the heat to medium high to reduce the sauce.
Sprinkle the garam masala and black pepper over the dish and mix them in just before serving.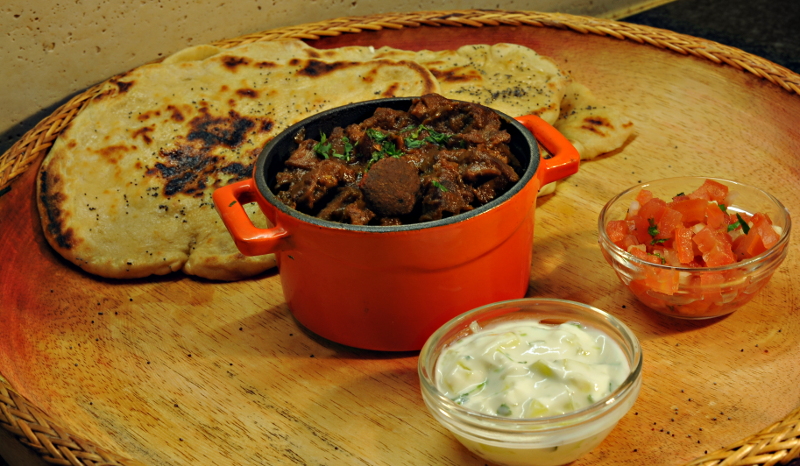 I served this with homemade naan bread, cucumber raita and tomato and onion sambal.  So was it better than Rogan Josh made with tomato ? We thought so. The flavour of the spices is certainly more prominent in the Kashmiri version.  I'll have to make a  Rogan Josh again next week with tomatoes though  – any excuse to make curry.