I got the original recipe from Jess Pryles for this twice cooked drunken beef short ribs from here, but I altered it quite a bit for our taste. Although this recipe is quite straight forward it does take some time to prepare. This dish is perfect for those cold winter evenings when you crave "comfort food".
Meat:
2kg beef short ribs cut into 1.5″ x 1.5″ pieces
Ingredients for the rub:
50ml whole coriander seeds
25ml whole black peppercorns
10ml smoked paprika
5ml cayenne pepper
75ml Maldon sea salt flakes
100ml olive oil
Ingredients for the stock:
200g grated carrots
1 large onion chopped
750ml sweet red wine
750ml beef stock
75ml Worcestershire sauce
25ml dried thyme (or a bunch of fresh thyme would even be better)
Roast the coriander and peppercorns in a dry pan until the coriander turns brown. Grind the coriander and peppercorns and add the paprika, cayenne pepper, salt and olive oil to create a paste.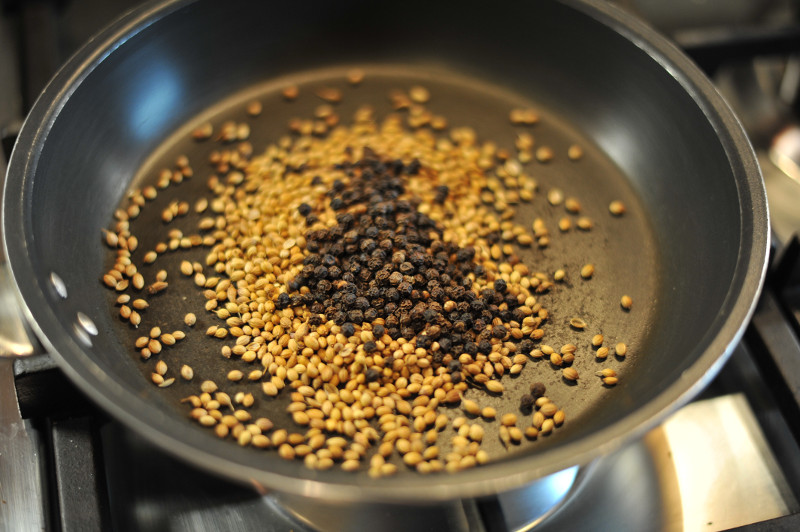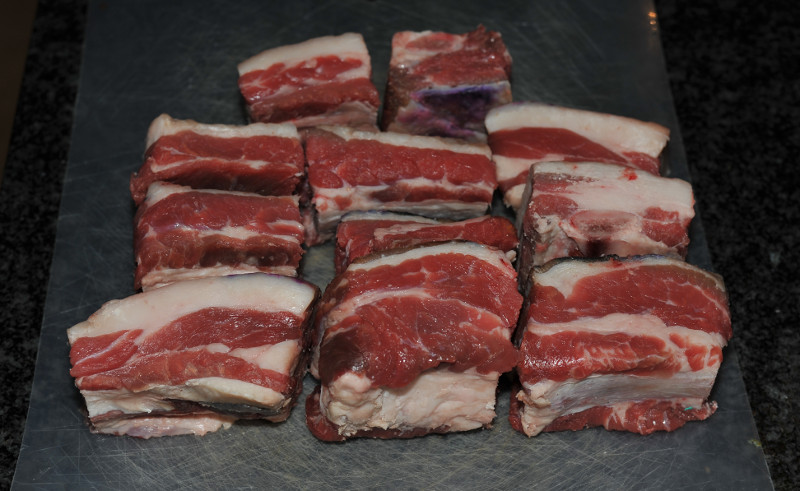 Rub the meat evenly with the paste and refrigerate overnight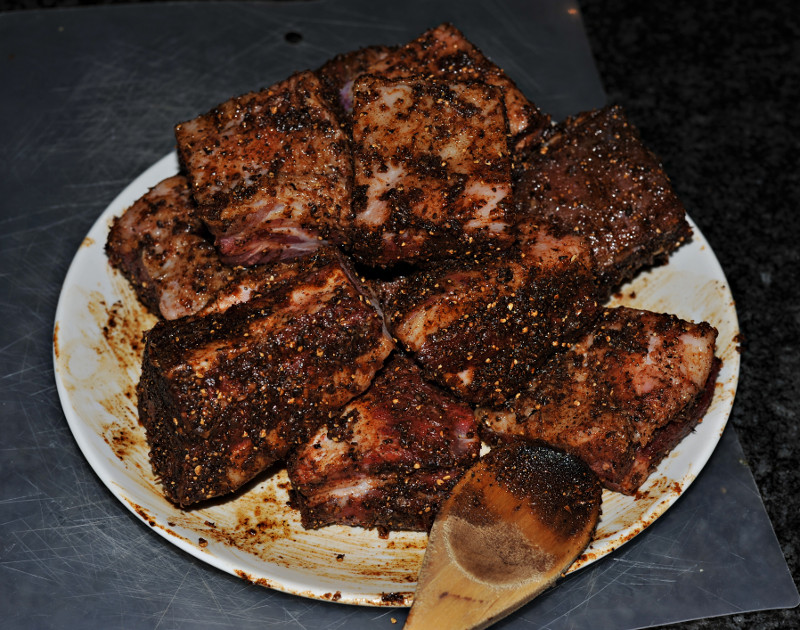 Use a bit of olive oil and fry the meat in a large ovenproof pot batch by batch until the meat is dark brown on the outside. Set the meat aside.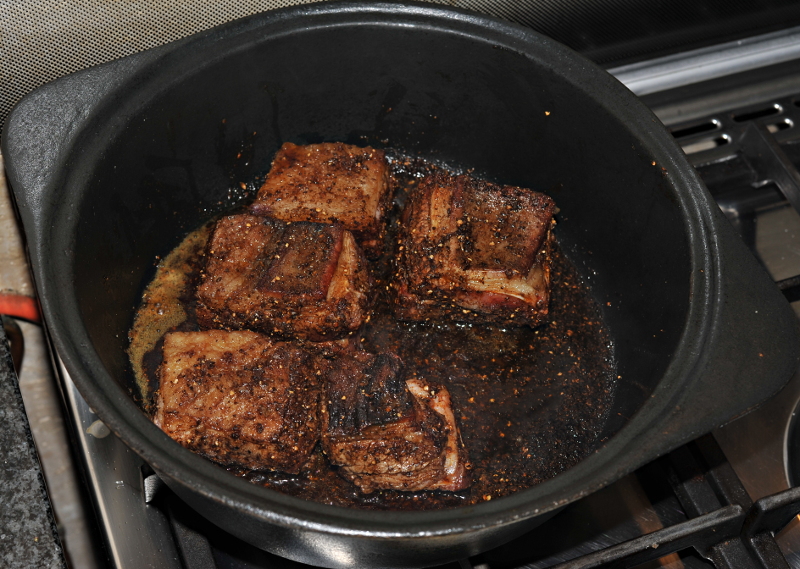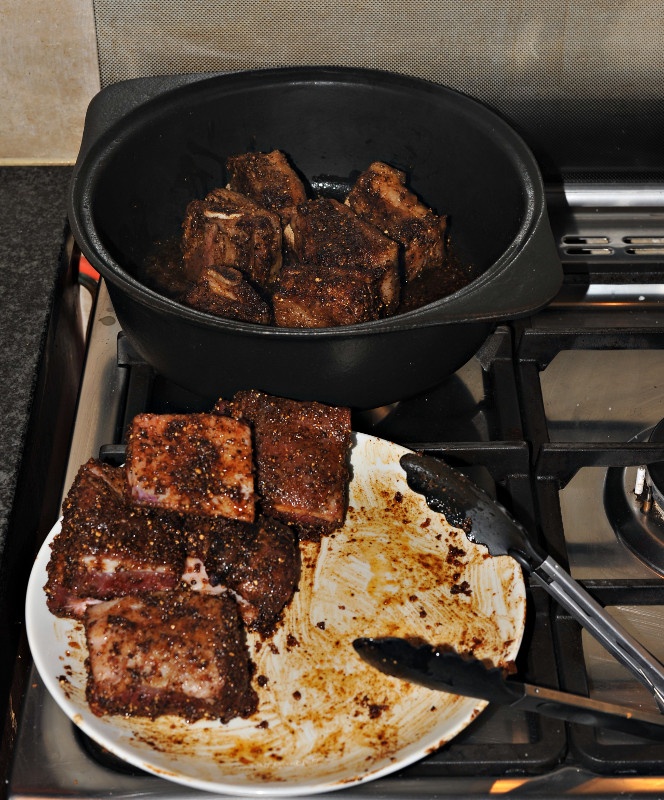 Use the same pot and cook the onions and carrots until soft for +/- 10 minutes.
Add the wine, Worcestershire sauce and thyme and simmer until the liquid is reduced by half.  Add the stock.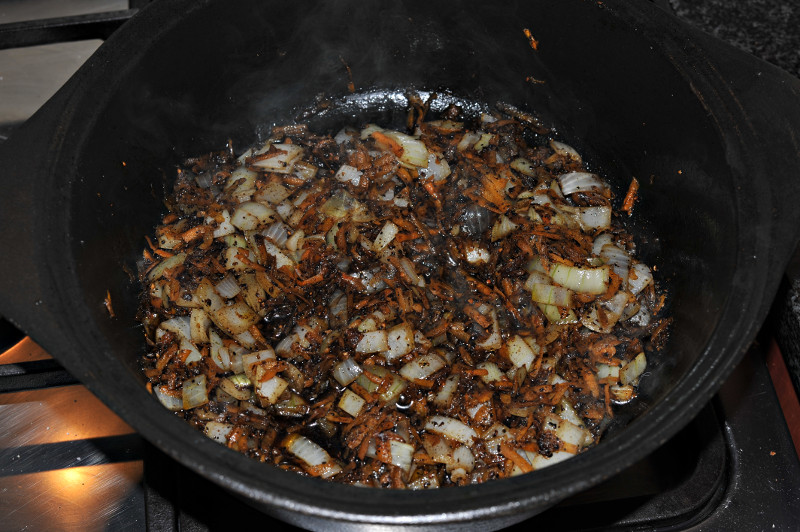 Pack the ribs in a single layer in the pot. Pre-heat the oven to 180 degrees Celsius and place the pot covered in the oven.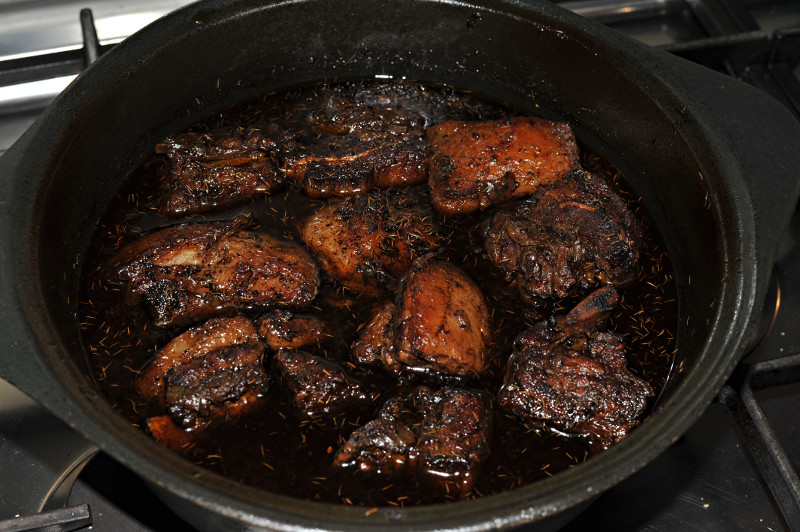 Wait 3 hours while drinking wine.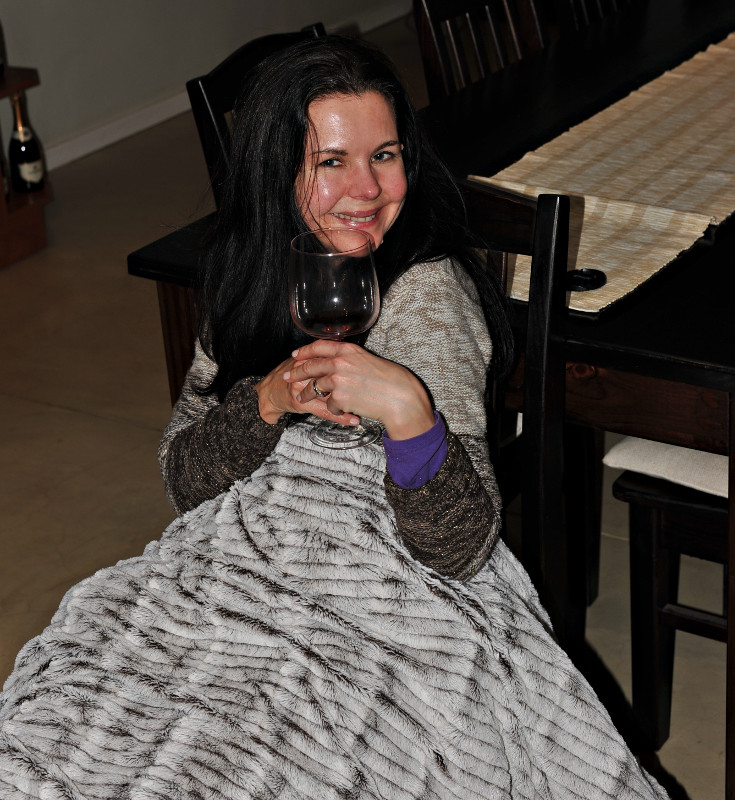 Remove the meat from the sauce.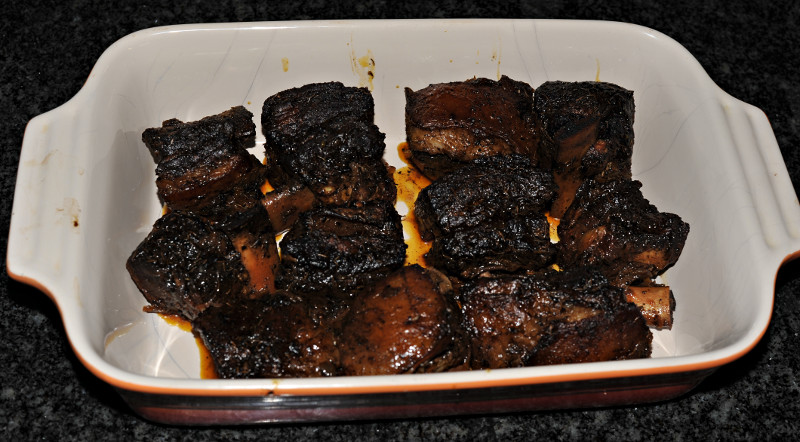 For side dishes, I cut some butternut rings and rubbed it with paprika, cayenne pepper, salt and black pepper.  I also made a coleslaw using dried cranberries. As a topping for the meat, I fried some homemade bacon and brown mushrooms.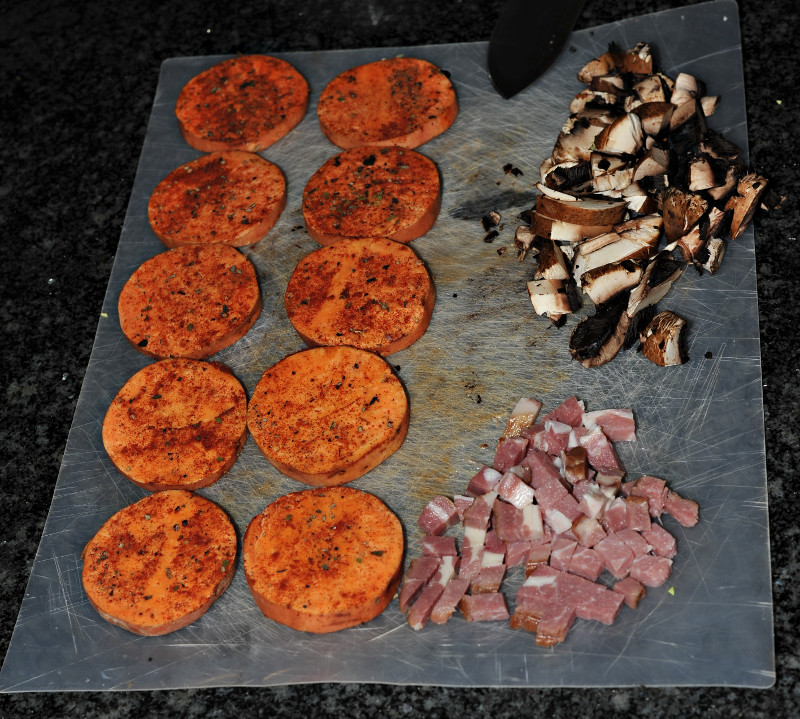 A nice plate of "comfort food"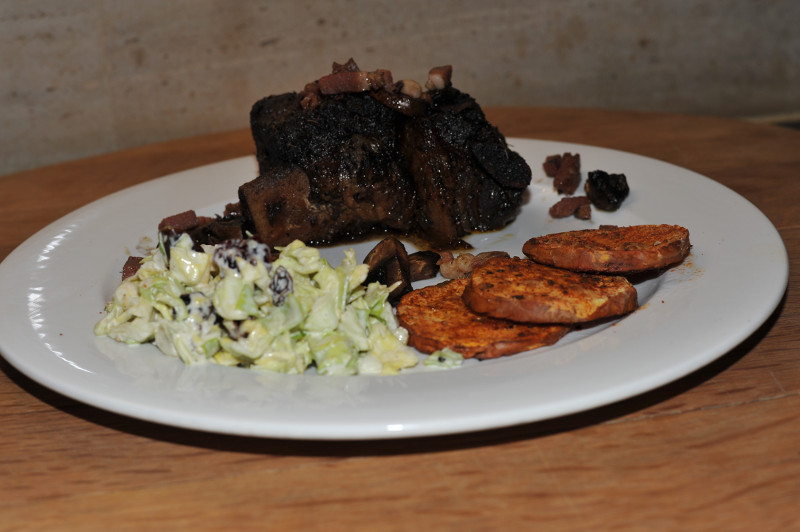 For dessert I created a bread pudding with dried cranberries and fresh pomegranate seeds.