If you stay in Cape Town, and love Portuguese cuisine, you probably would have visited Dias Tavern and Vasco da Gama Taverna. Both of these restaurants boast a delicious trinchado dish.
It is believed that the origin of trinchado is not Portugal, but rather Mozambique and Angola, two former Portuguese colonies. Maputo, the capital of Mozambique, was formerly known as Lourenço Marques. Still today, many Portuguese-style dishes in South Africa are named after this city, like LM Prawns or LM Chicken.
I will never claim that my trinchado is as good as the restaurants above, but I still think you will be pleasantly surprised.
I believe at the heart of a good trinchado, is a good stock.
Stock
You will need the following ingredients for the stock:
+/- 1.5kg stewing beef or beef brisket, cut into pieces
2 medium onions roughly chopped
1 carrot, chopped
1 stick of celery, chopped
2.5l water
0.5 tablespoon black pepper corns
1 tablespoon whole coriander seeds
4 all spice berries
4 whole cloves
75ml coarse salt
oil for frying
Fry the meat with the oil, onions, carrot and celery in a large pot until the meat is well browned.
Add the rest of the ingredients and boil on medium heat for about 2 hours, until the meat is very tender and falls of the bone.
Let it cool down in the same pot and then strain the liquid of the rest. (You can use the meat for a pie or stew). You should get about 1.5 to 1.7 liter of stock.
Trinchado sauce
To make the trinchado sauce, you will need the following:
2 medium onions, medium chopped (not too fine)
1l of the above stock
200ml dry red wine
60ml Worcestershire sauce
60ml red wine vinegar
1 medium to large bulb of garlic, peeled and finely chopped
15ml cayenne pepper
5ml brown sugar
15ml dried chillies
5ml crushed garlic powder
oil for frying
salt for seasoning
fresh coriander for garnish
Portuguese rolls for dunking
Fry the onions with oil in a large pot until translucent. Add all the ingredients, except the coriander, and simmer on low heat for 90 minutes.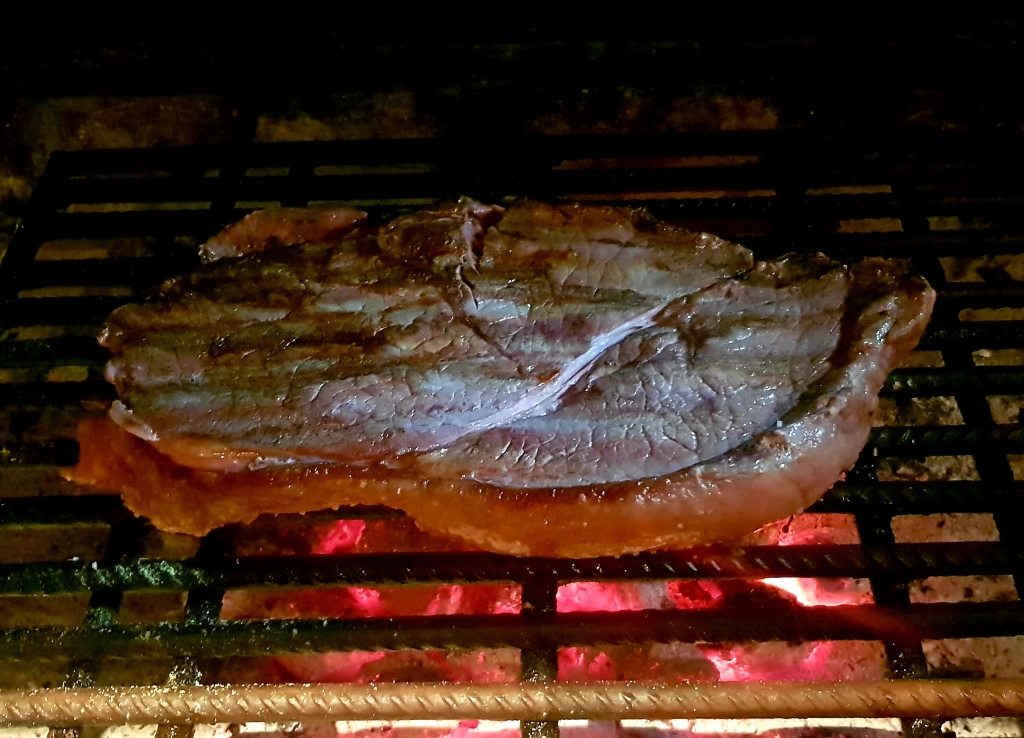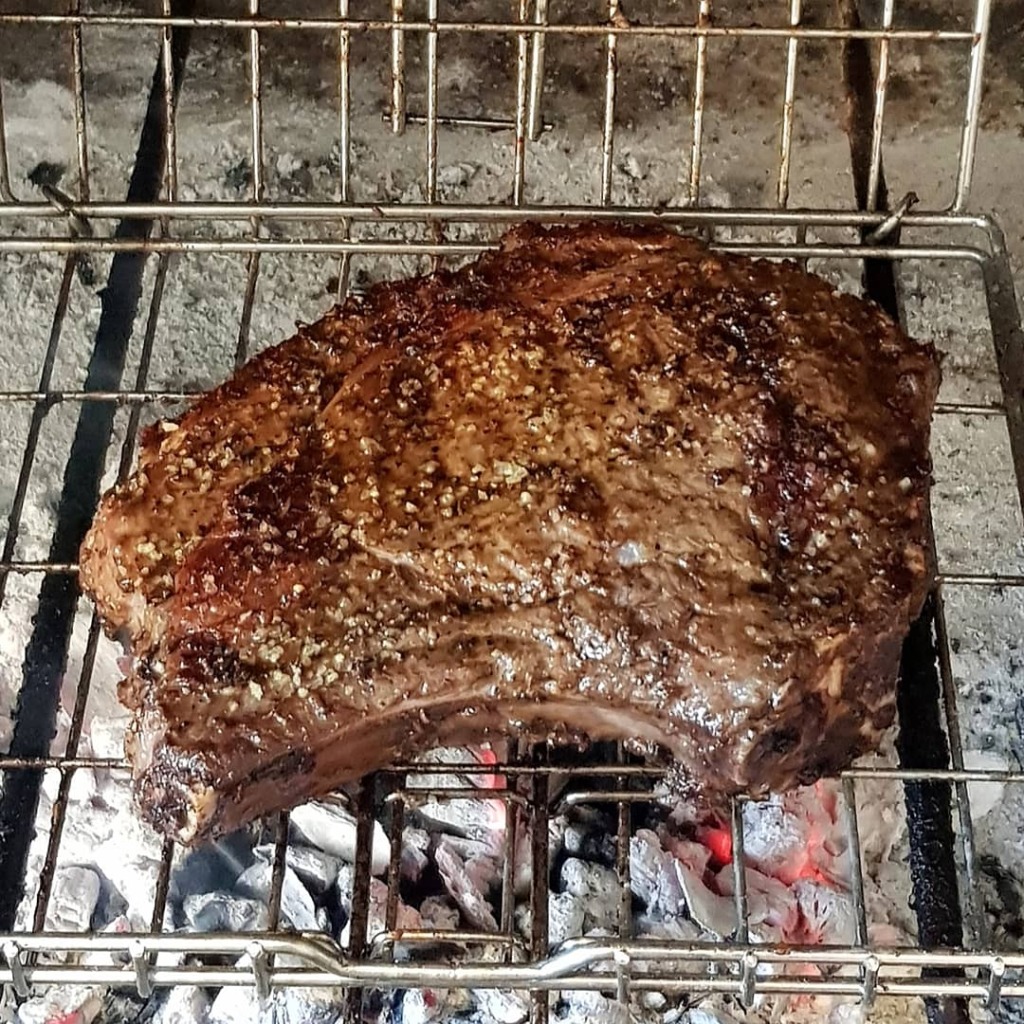 The meat
1-1.5kg rump steak (thick cut if possible) (You can use other types of steak as well, like sirloin or rib-eye)
Grill the rump steak on an open fire for your required taste (medium to rare, medium etc.). Cut into 1×1 1 inch cubes.
Remove the heat under the pot and and add the steak cubes. Let it lay for 1 to 2 minutes, and use a spoon to cover the steak with the sauce.
Dish up with fresh coriander and serve with Portuguese rolls.