We already did a biltong and blue cheese soup before in this article, but I decided to do it again, this time with a bit of twist.
Ingredients
400g biltong, cut into 2mm slices. Remove the fatty parts and keep aside (see Note 1)
1 medium brown onion, roughly chopped
1 stick of celery, roughly chopped
4 garlic cloves, finely chopped (see Note 2)
2 bird's eye chillies, finely chopped with seeds (see Note 3)
400g brown mushrooms, roughly chopped
2 tsp coriander seeds
2 tsp cumin seeds
1 tsp black pepper corns
1 liter full cream milk (I used goat's milk)
250ml cream
100g matured blue cheese cut into 1cm cubes (see Note 4)
400ml beef stock
Flat leaf parsley for garnish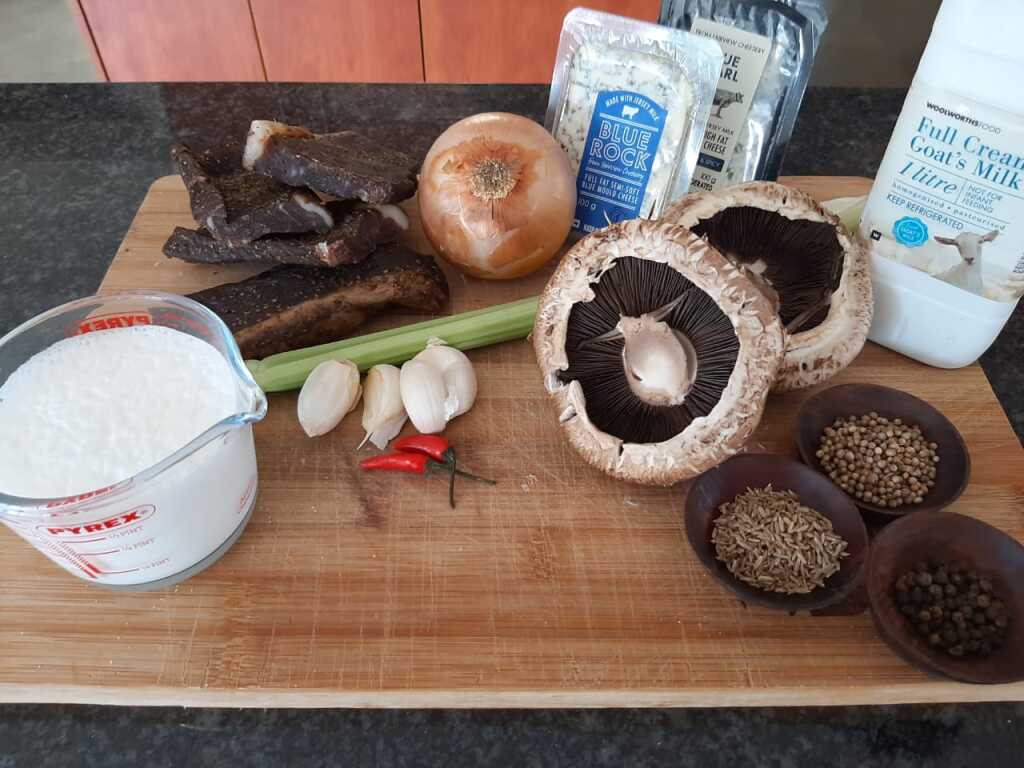 Method
Roast the coriander, cumin and pepper corns in a dry pan until you can smell the flavors that are released and the spices become slightly darker. Be careful not to burn the spices.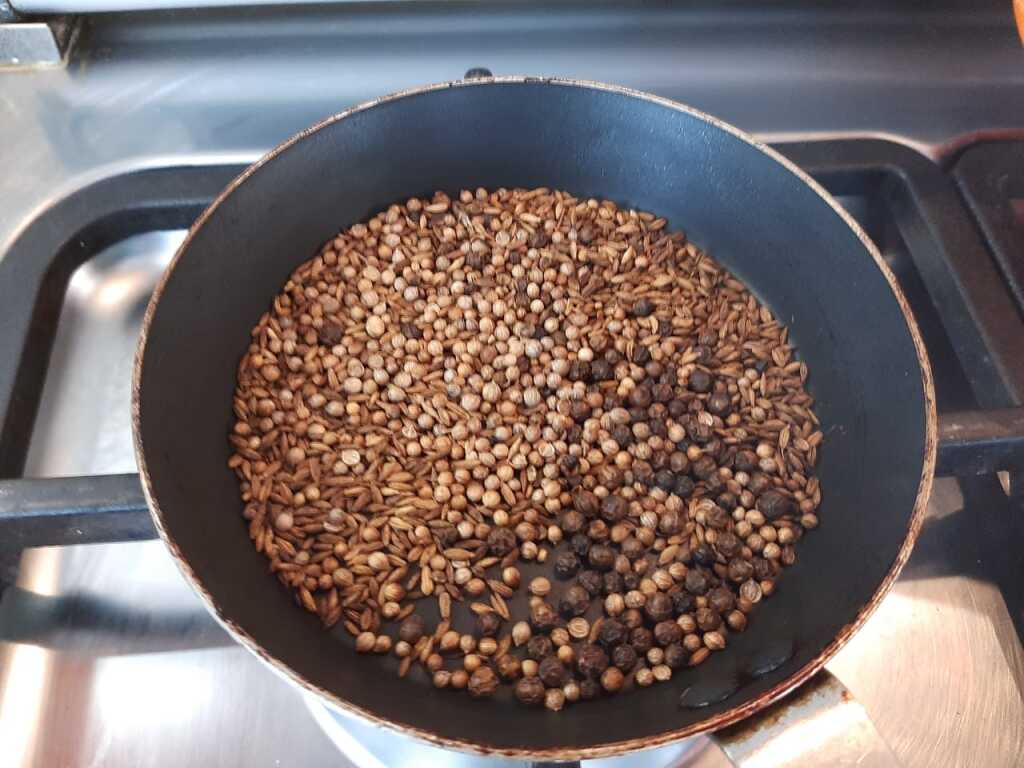 Fry the onion, celery, garlic, chillies, fatty biltong parts and roasted spices with a dash of oil in a large pot until the onions become brown.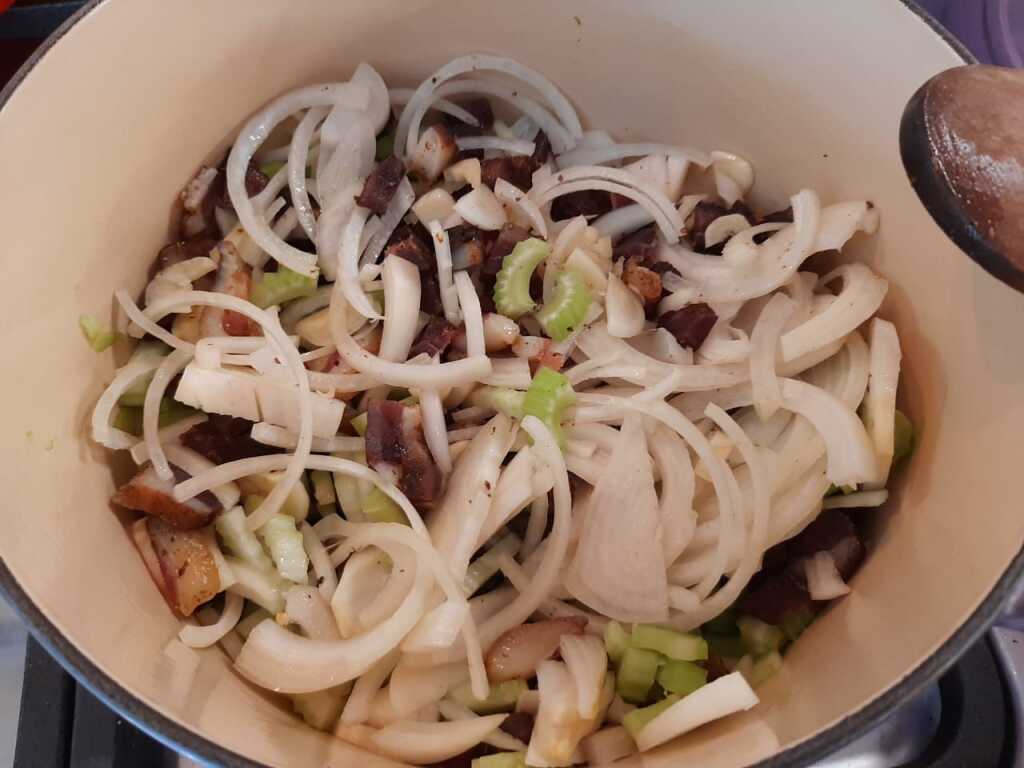 Add the beef stock and 2/3 of the mushrooms and bring to a boil.
Remove the pot from the heat, let it cool down for about 10 minutes and then liquidize the contents.
Put the pot back on low heat and add the rest of the biltong and mushrooms (keep a couple of slices for garnish). Add the milk first, then the cream and lastly the blue cheese while stirring with a whisk.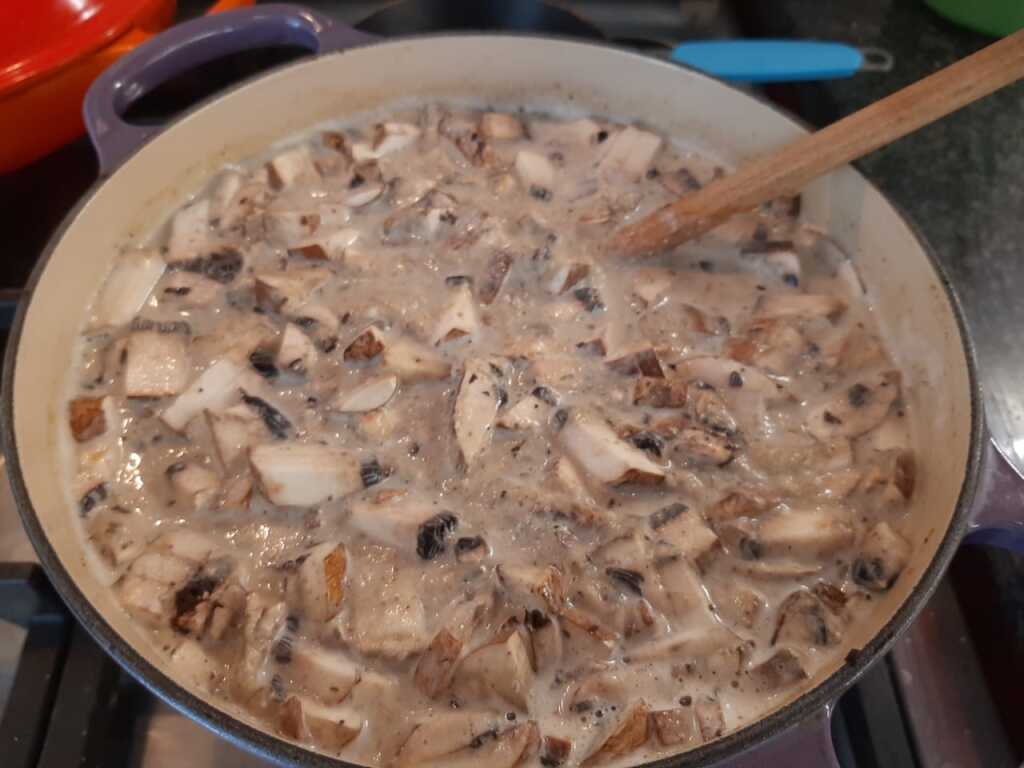 Cook on low heat for about 30 minutes, stirring frequently.
Serve in soup bowls and add the rest of the biltong and mushrooms as well as the parsley for garnish.
We served this with a nice desert wine of Nuy, a Barbieri Idro Red Muscadel.
Notes
I prefer semi-wet biltong with about 10-15% fat, but any quality biltong will work just fine. Venison biltong could prove to be a bit too dry.
I love garlic, so you can reduce the amount or omit it completely.
The chillies give it a twist for me. Reduce it or omit it, but it did add another layer to the dish for me.
The more mature the cheese, the more prominent the blue cheese will be in the soup. You can add even more blue cheese if you want to.