This is a very easy recipe where you can basically use any type of stewing beef meat and any good quality fortified wine. The anchovies can be omitted, but it does provide that extra umami taste to the dish.
Preheat the oven at 150 degrees Celsius.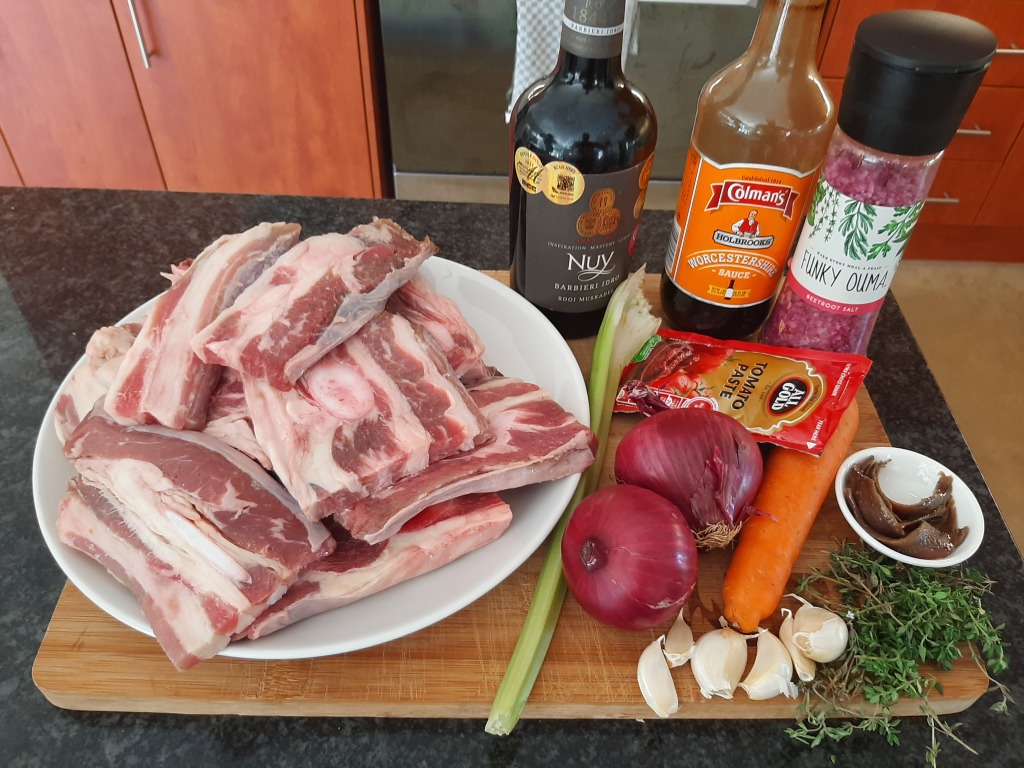 For the basis of this dish you are going to need the meat and somewhat of a mirepoix mixture:
Ingredients
1.5kg to 2kg beef short rib (or any other decent stewing beef)
2 (red) onions, roughly chopped
2 sticks of celery, roughly chopped
1 carrot, grated
Olive oil
Salt and pepper
Mix the onions, celery and carrots together and put it in a ovenproof casserole – I used my clay Römertopf. Season the meat with olive oil, salt and pepper and then pack the meat evenly on top of this mix.
For the sauce, you can use the following:
Ingredients
250ml port or other good quality fortified wine
1 handful of thyme, stems removed and finely chopped
6 garlic cloves, finely chopped
50ml Worcestershire sauce
50g tomato paste
4 anchovies, finely chopped (you can omit this, but it does provide another level to the dish)
1/4 tsp chilli flakes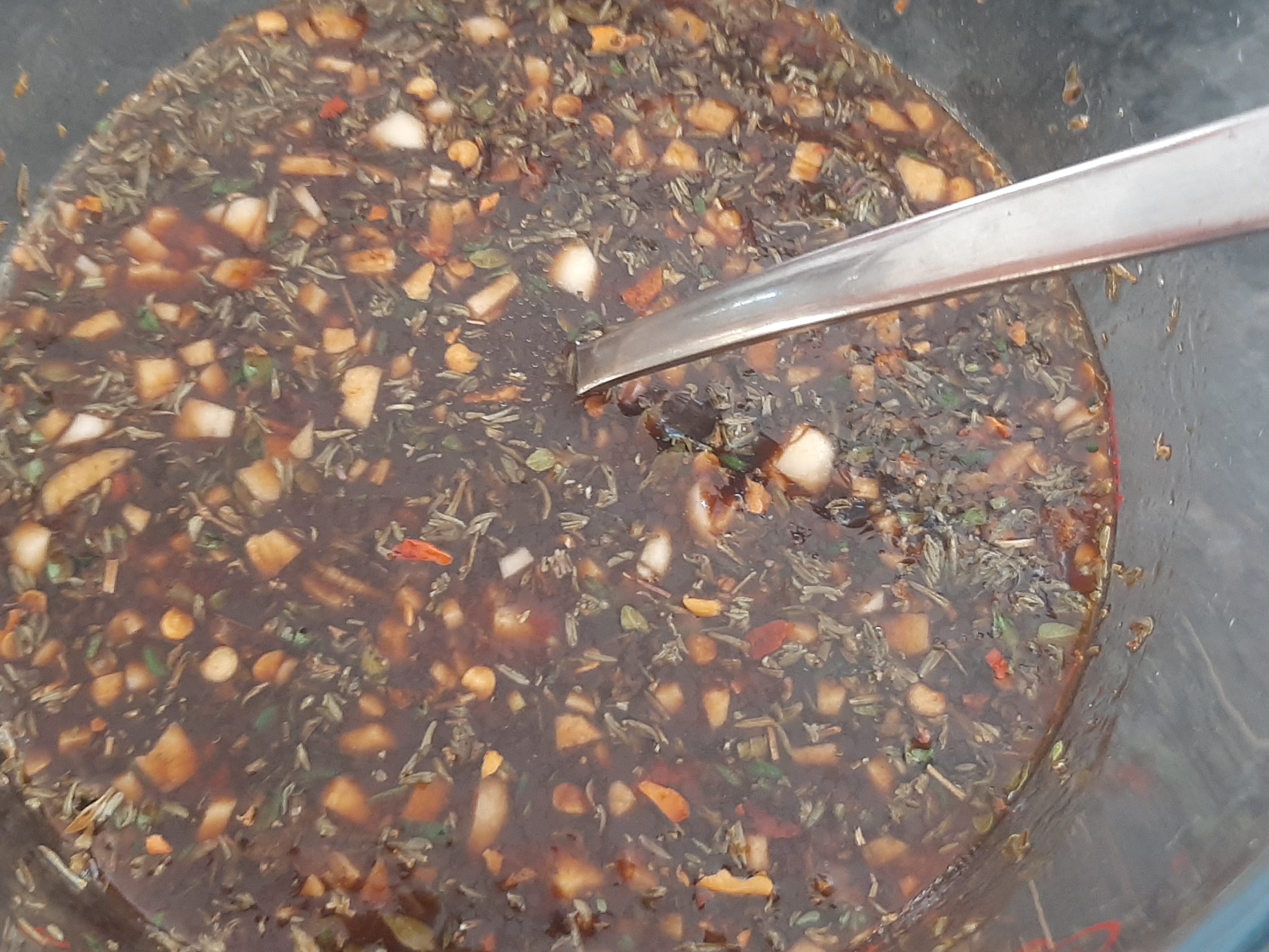 Mix all the ingredients well together and pour it evenly over the meat.
The sauce poured over the meat
Cook for 4 hours in the oven.
I served this dish with roasted butternut and sage fried in butter, topped with pumpkin seeds and then also fried green beans with Parmesan cheese. A bottle of Excelsior Shiraz 2018, complimented this dish very well.