I got my hands on some imported Hungarian paprika and decided to make a couple of Hungarian dishes. I started off with this very rich and wholesome Hungarian mushroom soup which is packed with earthy flavours and very easy to make.
This recipe will serve 4 people.
Ingredients
75g butter + 100g butter
2 medium onions, finely chopped
3 garlic cloves, minced
500g Portobellini (or brown) mushrooms, sliced or diced
2 Tbsp all-purpose flour
250ml full cream milk
500ml quality beef stock
1 Tbsp soy sauce
2 Tbsp genuine Hungarian paprika
2 Tbsp fresh dill, chopped
1 tsp salt
1 tsp black pepper corns, freshly ground
100ml sour cream
Instructions
Melt the 75g butter in a heavy pot, add the onions and garlic and cook until the onions are translucent. Add the mushrooms and cook until it start to release their juices. Move the mix to a bowl and set it aside.
Melt the 100g of butter in the same pot and add the flour while whisking continuously. Add the milk, soy sauce and stock, and continue whisking until the mixture is smooth.
Add the paprika, dill, salt and pepper and stir in the mushroom mix. Simmer for another 15 minutes, stirring now and then.
Add the sour cream and stir through.
Serve with a dollop of sour cream and some chopped dill as garnish. Rye bread also works very well with this dish.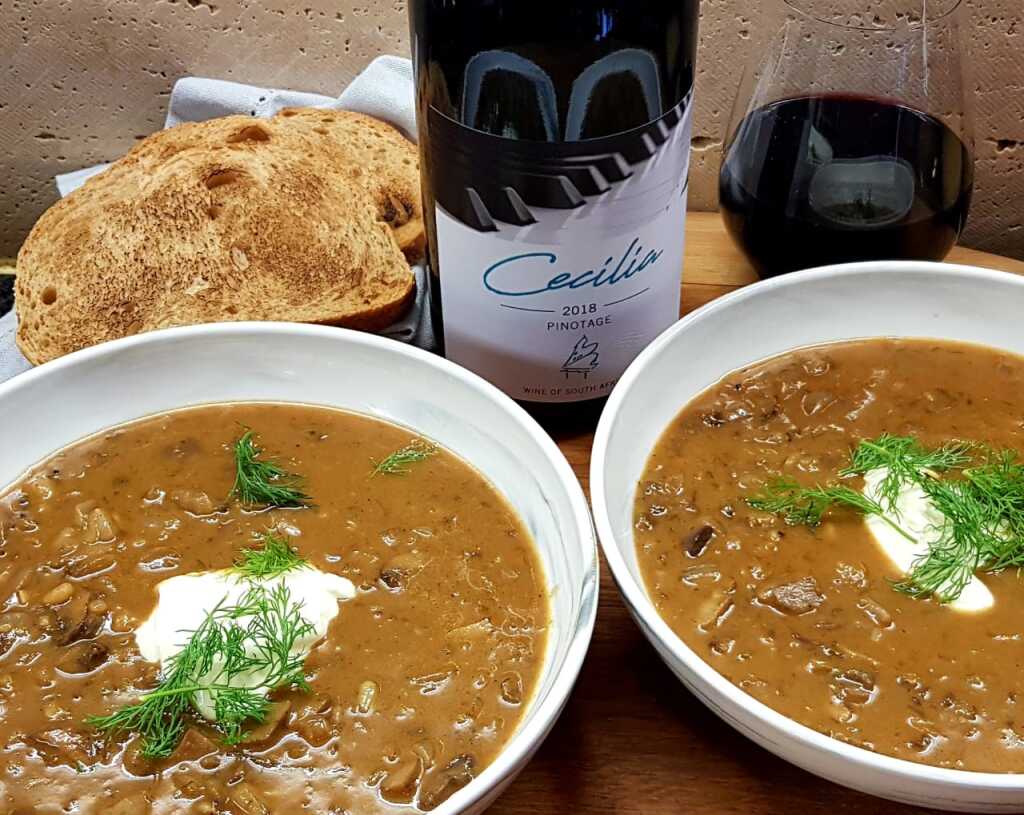 Notes
Use the best stock you can get your hands on (preferably home made)
The original recipe uses white mushrooms, I prefer the brown mushrooms because of the earthy taste
Some recipes use smoked paprika as well, I choose not to as that is one of the characteristics which sets Hungarian paprika apart – read this interesting article on the different types of paprika out there
This dish is based on a recipe I found here.