I recently got some very impressive sheep tails i.e. skaapstertjies from a friend in Loeriesfontein, a small village in the Northern Cape situated in the Hantam region. This area is renowned for its sheep farming and its hospitality.
The traditional way to prepare sheep tails is to boil it in pickling water and then braai it over coals. I decided to try and make a ragù with it and serve it with some pasta. For this to work, you really need very meaty tails. The standard lamb tails won't work as it contains mostly fat and bone and very little meat. The sheep tails I got weight roughly 200g each.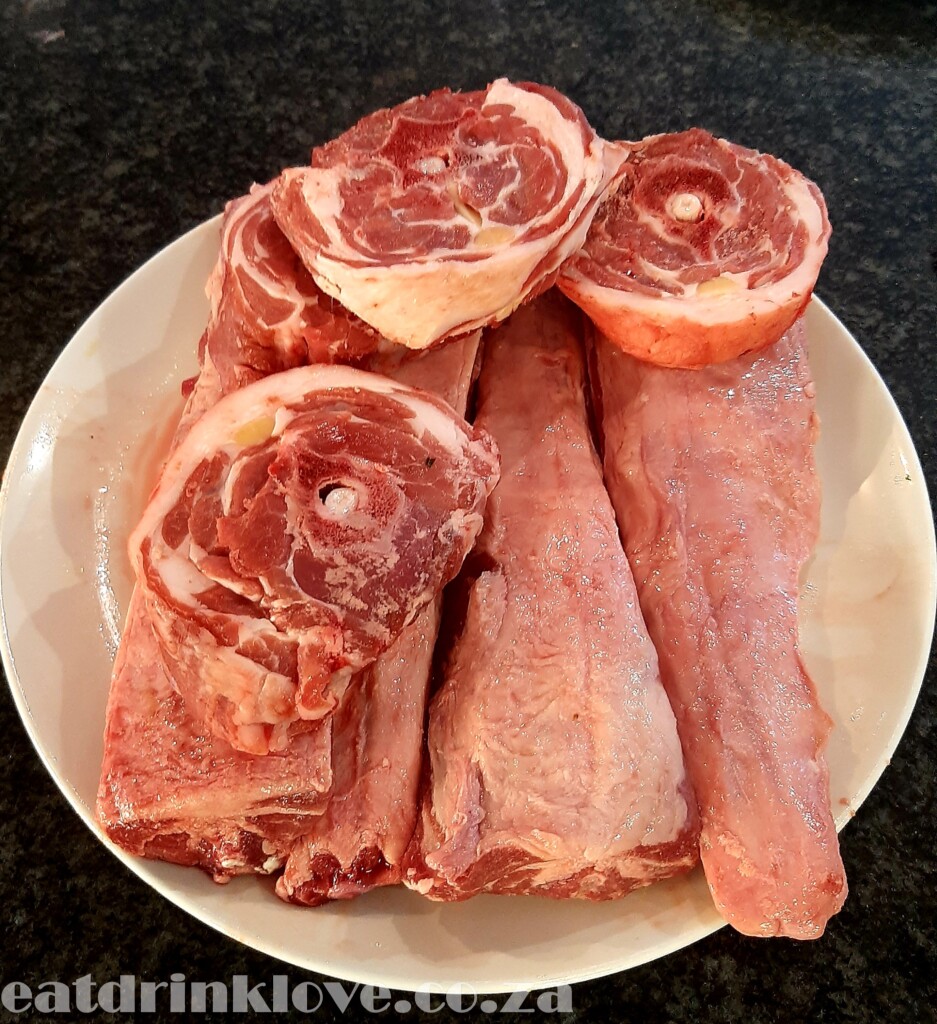 You will need the following ingredients.
Ingredients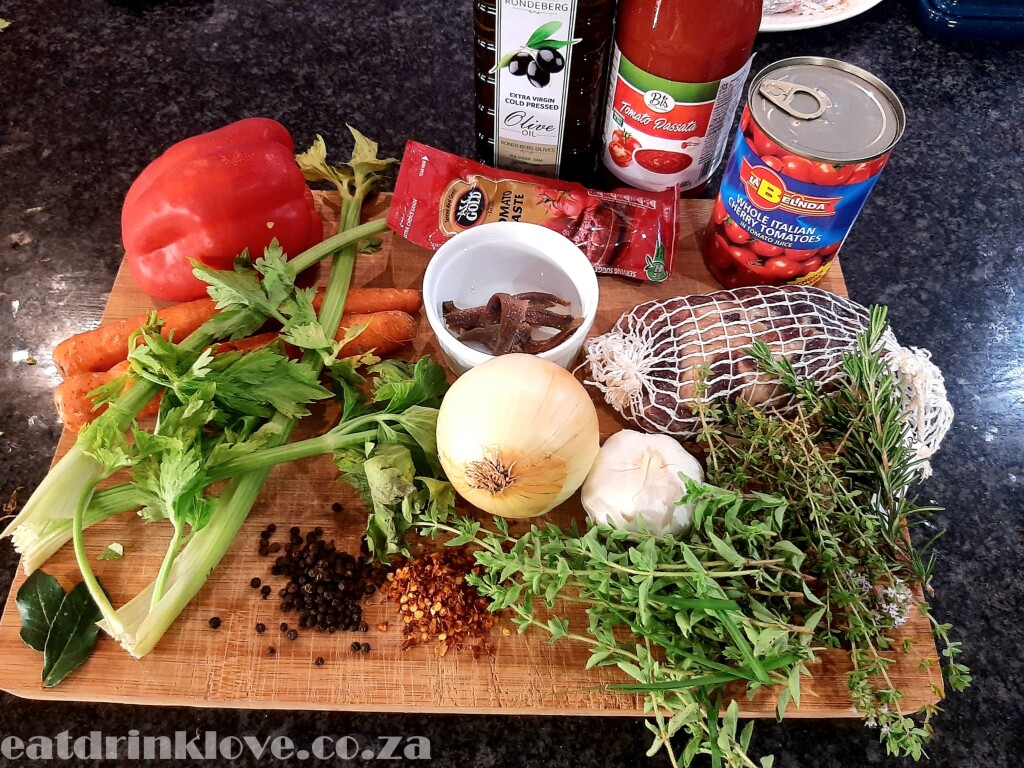 250g pappardelle
4 large sheep tails (about 800g)
500g mutton neck chops (this is optional and really not necessary)
2 large carrots, cut into 1cm cubes
3 celery stalks, cut into 1cm pieces (with leaves)
1 onions, roughly chopped
1 red pepper, cut into 1cm squares
6 garlic cloves, roughly chopped
4 anchovy fillets, chopped (this is optional, but adds a great umami taste)
120g guanciale, cut in 1cm cubes (optional – can also be replaced by pancetta or bacon)
8 sprigs fresh thyme, leaves only
8 sprigs fresh origanum, leaves only
4 sprigs rosemary, leaves only
2 bay leaves
1 tsp black peppercorns
1 tsp red chilli flakes
600ml tomato passata / puree
3Tbsp tomato paste
500ml dry red wine
250ml quality lamb stock
Olive oil
Salt and pepper
Freshly grated Pecorino cheese for serving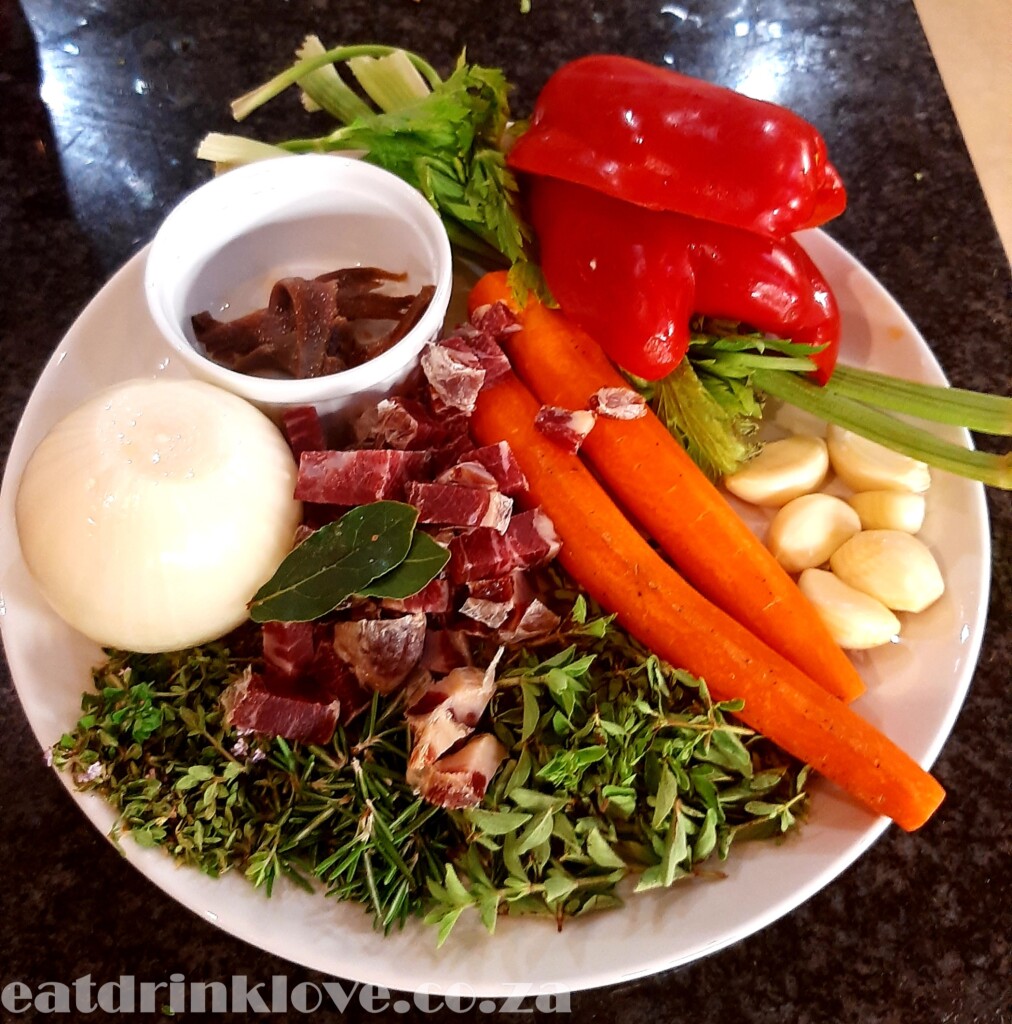 Method
Season the meat with salt and pepper on all sides and grill over an open fire to get a good char. Set aside.
Roast the peppercorns and chilli flakes in a dry pan, Be careful not to burn the spices. Place the peppercorns in a mortar and pestle and grind it until it becomes a fine powder.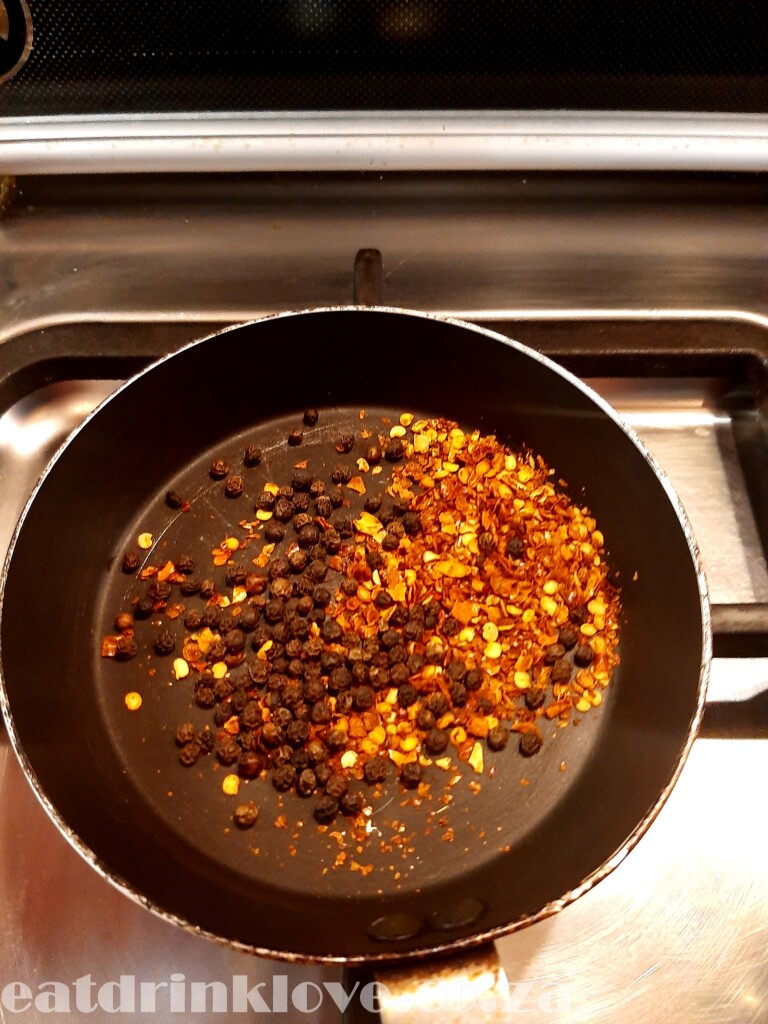 Heat up a large skillet and add a dash of olive oil. Add the guanciale, peppercorns, chilli flakes, thyme, rosemary, origanum, bay leaves and anchovies. Fry until the guanciale turns into a deep brown while stirring gently the whole time. Transfer all of this to a slow cooker.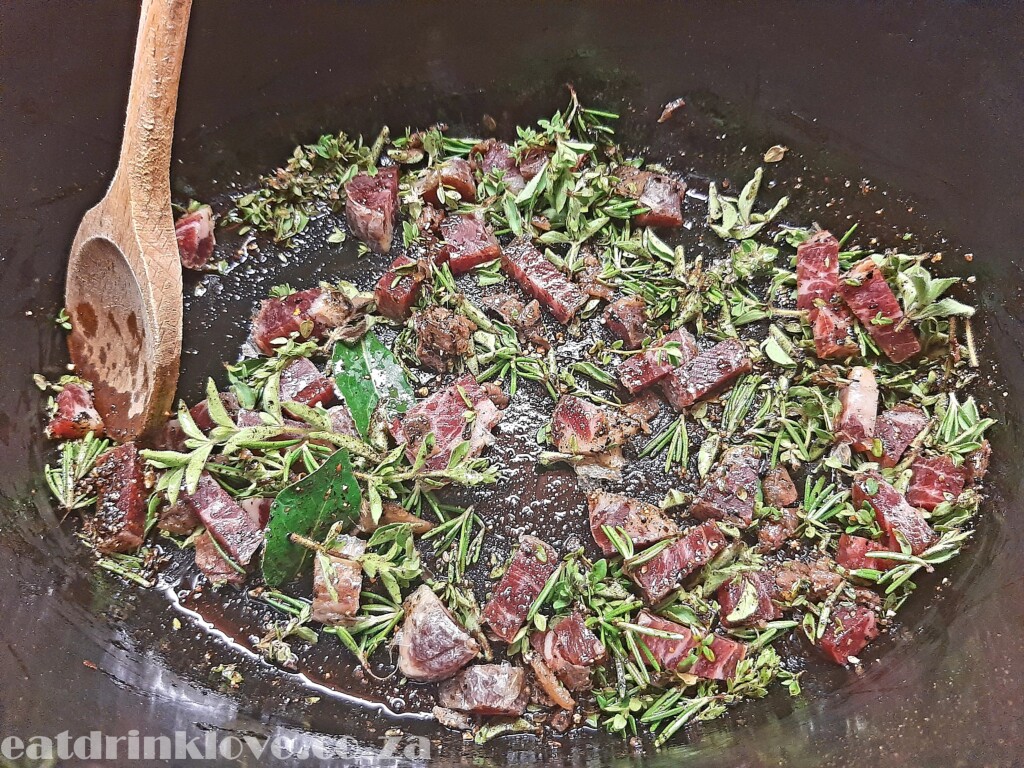 Add the carrots, celery, onions, red pepper and garlic to the slow cooker and mix well.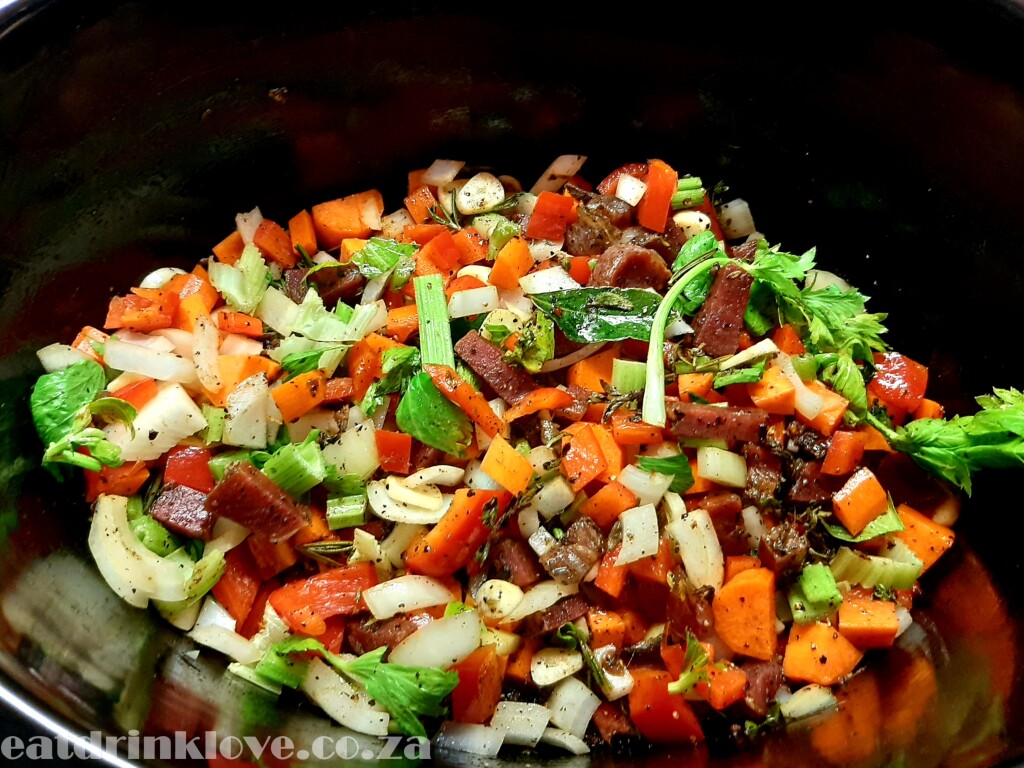 Add the meat on top of the vegetables.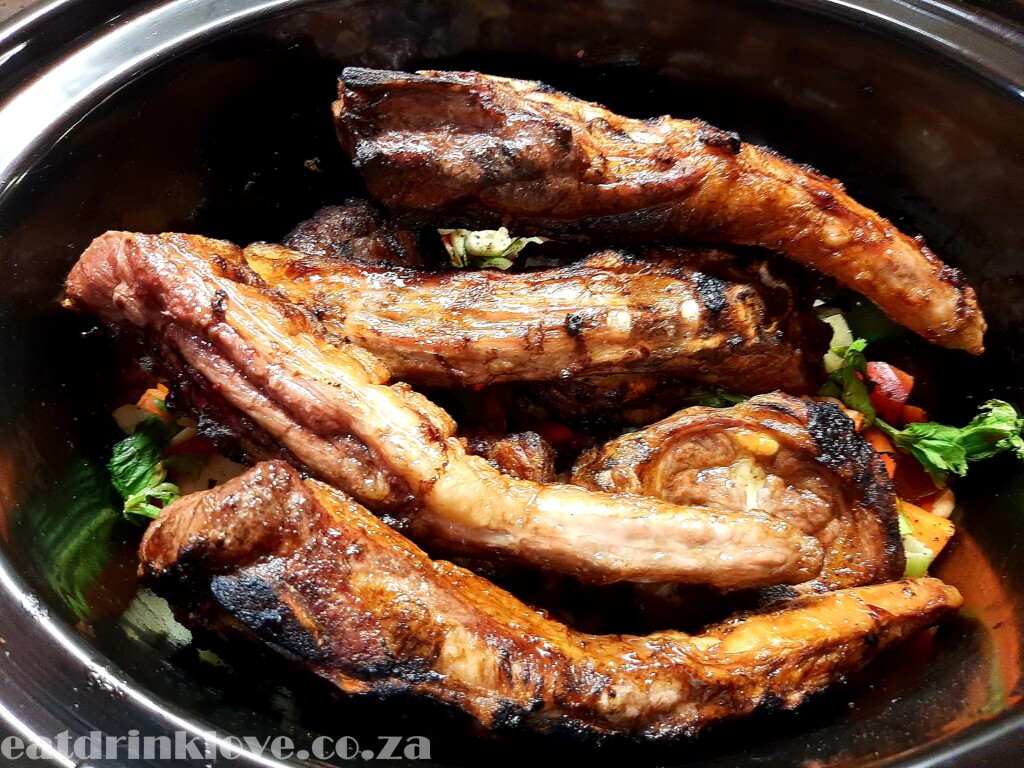 Pour the tomato paste and puree over the meat and "rinse it down" with the red wine and stock.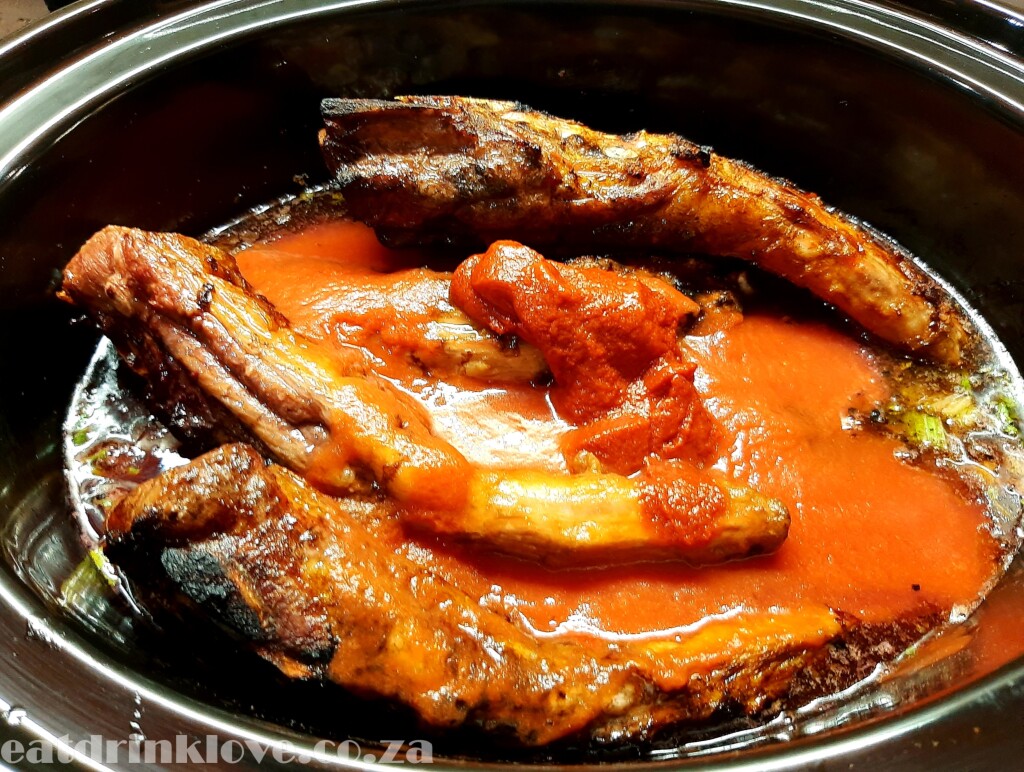 Mix well and let it simmer on low heat for 8 hours.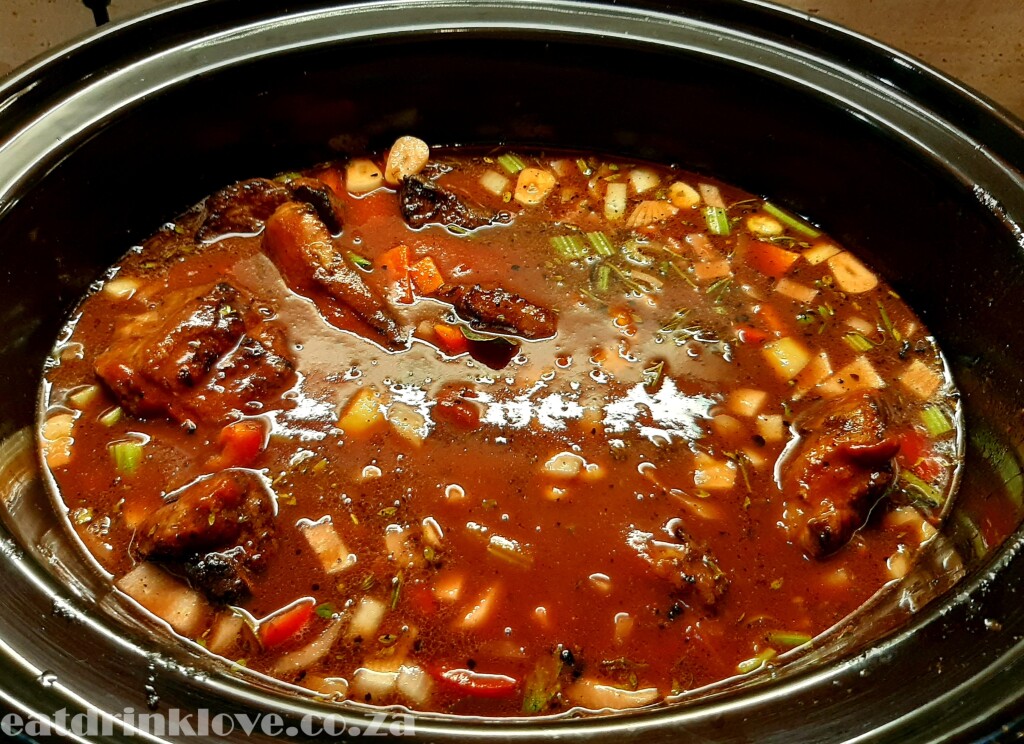 Remove the meat from the slow cooker and let it cool. Pour the liquid into a large pot.
When the meat has cooled down, shred the meat off the bones using two knives. Discard the bones.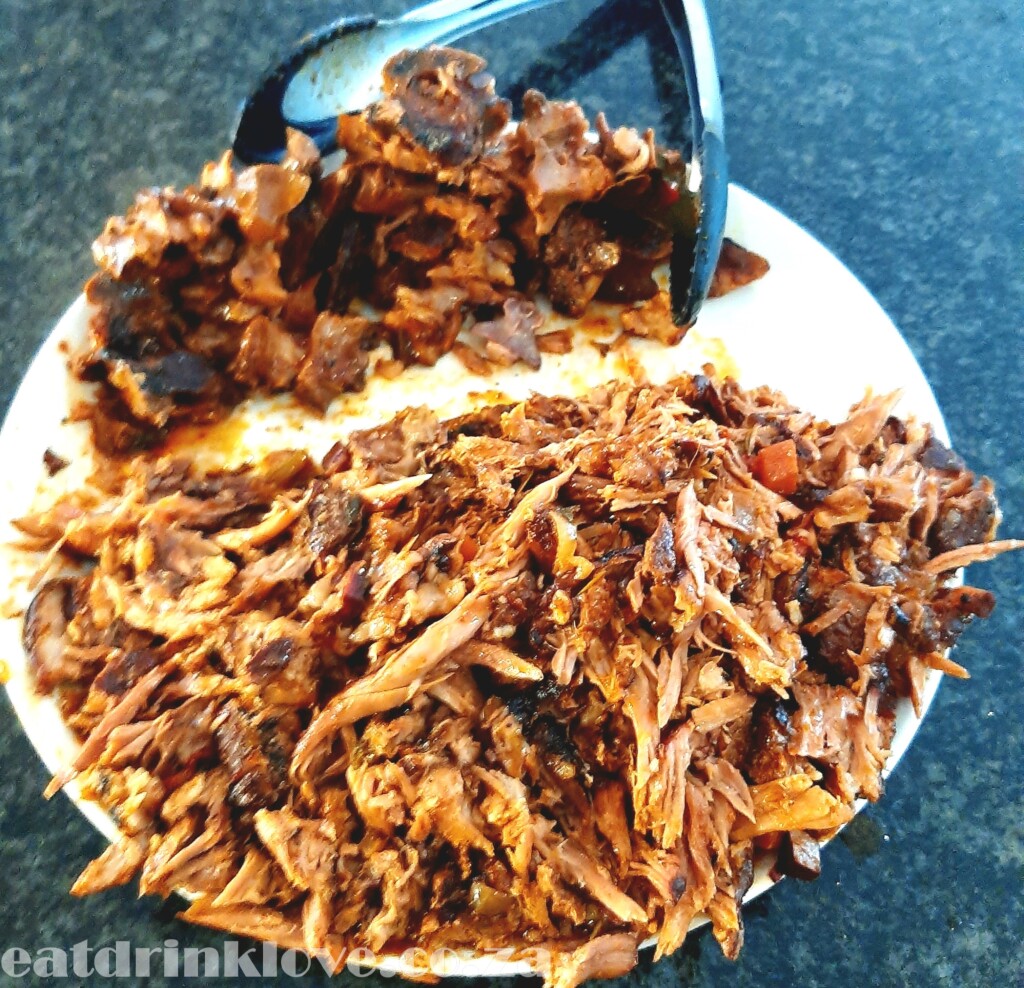 Bring the pot with the liquid to a simmer and add the reserved meat. Stir well.
Boil 2.5l of water in a separate large pot and dissolve 50ml of salt in it. Cook the pasta until it is al dente. Strain the pasta reserving about 80ml of the water. Return the pasta to the pot and add the ragù with the reserved pasta water. Toss well.
Serve with grated Pecorino.