During my visit to Aveiro in Portugal a few years ago, I had the pleasure of tasting the most delectable beef cheeks I have ever had! The unforgettable taste of that dish stayed with me, and I have always had the desire to replicate it. Therefore, I present to you my version of Portuguese beef cheeks served on a bed of creamy polenta.
Ingredients for the beef cheeks
4-6 beef cheeks
Salt and freshly ground black pepper
2 tablespoons olive oil
1 onion, chopped
3 garlic cloves, minced
½ tsp paprika
½ tsp ground cumin
½ tsp ground cinnamon
½ tsp ground coriander
2 bay leaves
2 Tbsp tomato paste
2 cups quality beef stock
½ cup red wine or port
1 Tbsp honey
Coriander for garnish
Ingredients for the polenta
½ cup polenta
2 cups water
¼ tsp salt
25g butter
25g Parmesan cheese, grated
Method
Season the beef cheeks with salt and black pepper.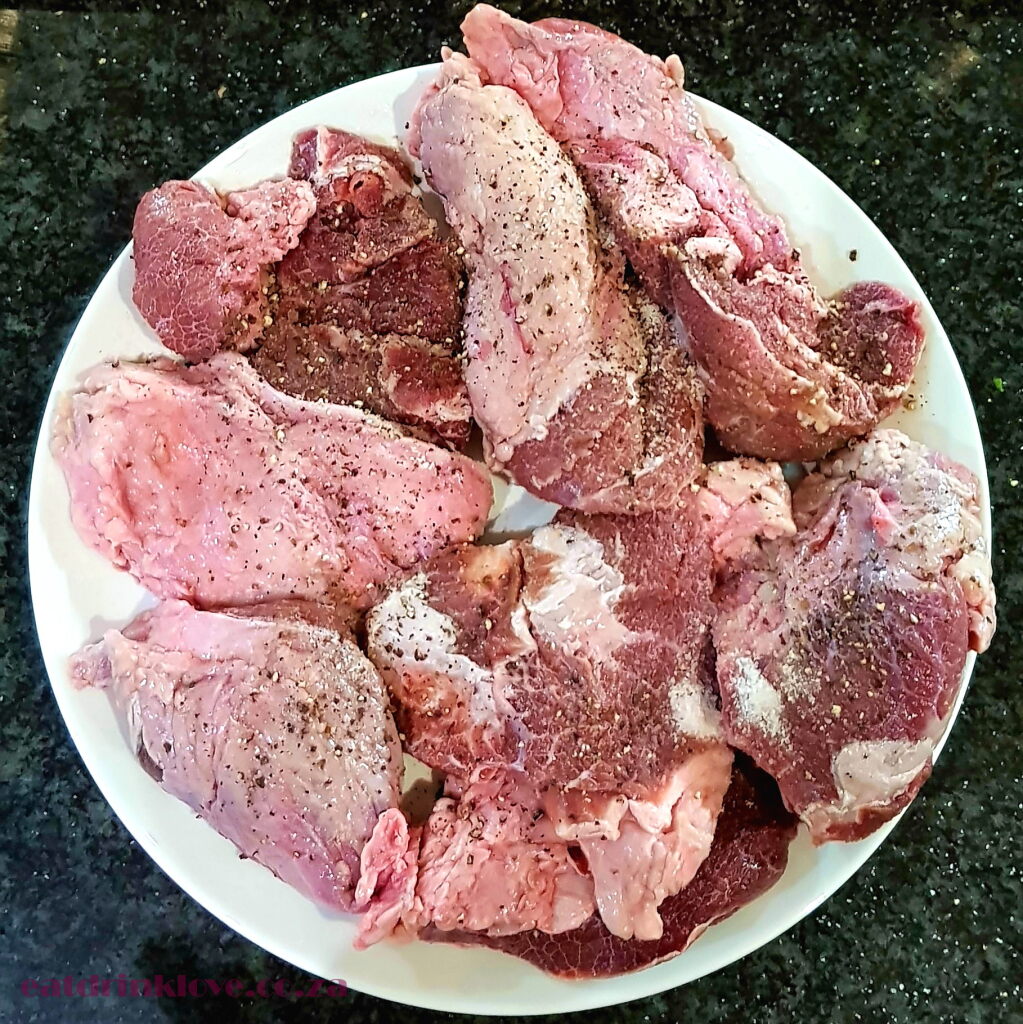 Heat the olive oil in a Dutch oven or heavy-bottomed pot over medium-high heat. Add the beef cheeks and cook until browned on all sides, about 3-4 minutes per side.
Remove the beef cheeks from the pot and set aside.
Add the onion and garlic to the pot and cook until softened, about 3-4 minutes.
Then add the paprika, cumin, cinnamon, coriander, and bay leaves to the pot and cook for 1-2 minutes, stirring constantly.
Add the tomato paste, beef broth, red wine, and honey to the pot and stir to combine.
Return the beef cheeks to the pot and bring the liquid to a simmer.
Cover the pot and transfer to a preheated 160°C oven. Cook for 2½ to 3 hours, or until the beef cheeks are tender and easily pierced with a fork.
Remove the pot from the oven.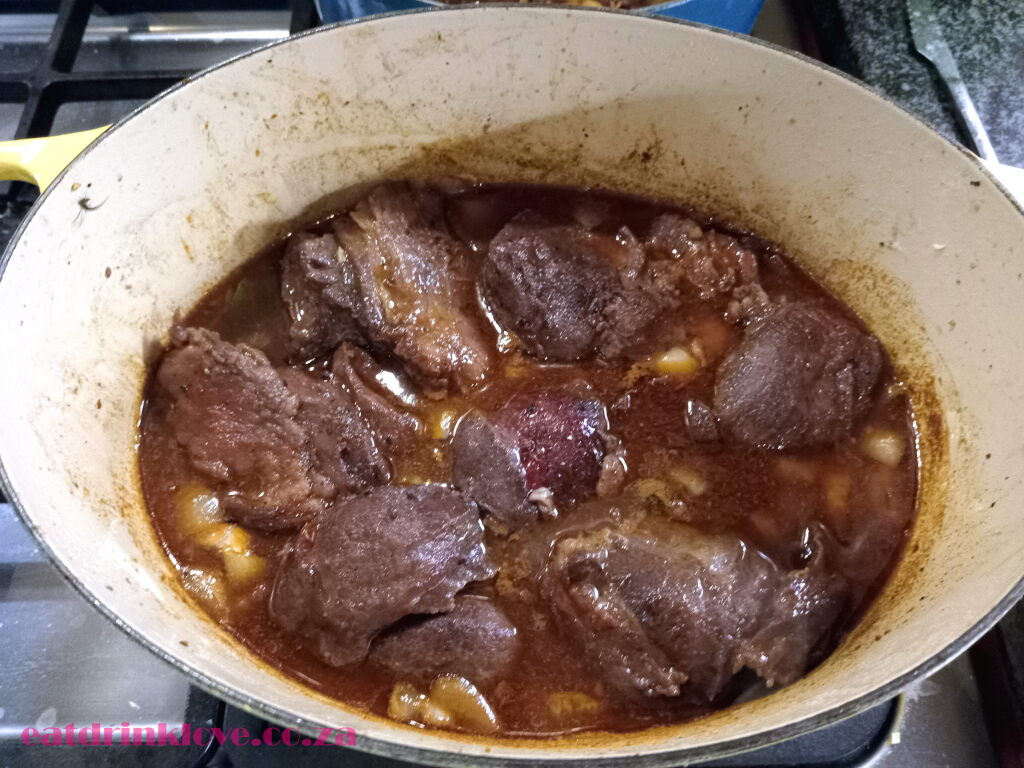 To make the polenta, place the polenta, water and salt in a microwave-safe bowl.
Microwave on high for eight minutes, add the butter and Parmesan and stir until the polenta becomes thick and creamy.
If the polenta is not thick enough, return to microwave for two more minutes.
Skim any fat from the surface of the beef cheeks' cooking liquid and discard the bay leaves.
Dish up the polenta, put the cheeks on top of the polenta and spoon the sauce over the beef cheeks.
Garnish with coriander.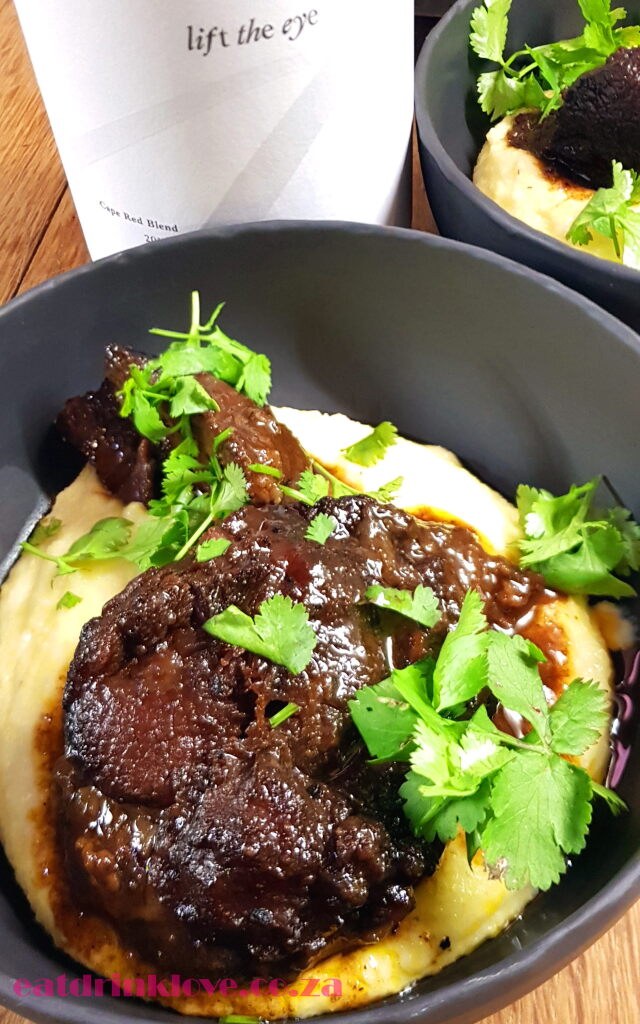 We paired this with a beautiful bottle of 2019 "Lift the Eye" from Ashton Winery which is a Cape Red Blend, handpicked from a single vineyard, gently basked pressed and barrel matured in French Oak for 14 months offering a luscious plum-like aroma. This wine paired absolutely beautiful with this dish.