As winter approaches, I was in search of a comforting dish for a chilly evening. That's when I came across Yotam Ottolenghi's recipe for Yemeni Oxtail Soup with Zhoug. Having experimented with several oxtail casseroles in the past, I was eager for a different taste, and the addition of the zhoug condiment did not disappoint.
The original recipe can be found here. I adapted the ingredients slightly as well as the cooking times.
For the oxtail soup you will need the following ingredients.
Oxtail Soup Ingredients
1.5kg oxtail, cut up (try to get meaty pieces without too much fat)
2 bay leaves
40g parsley, rinsed
40g coriander, rinsed
100g tomato paste
400g chopped tinned tomatoes
2 tsp ground coriander
2 tsp ground cumin
2 tsp ground cardamom
½ tsp turmeric
20 garlic cloves, peeled
2 large or 4 medium potatoes, peeled and cut into 2cm chunks
2 large carrots, peeled and cut into 3cm pieces
1 medium onion, peeled and roughly cut up
3 large celery sticks, cut into 2cm pieces (use the leaves as well)
1 tsp caster sugar
3 Tbsp freshly squeezed lemon juice
Salt and black pepper
Oil
Lemon wedges for serving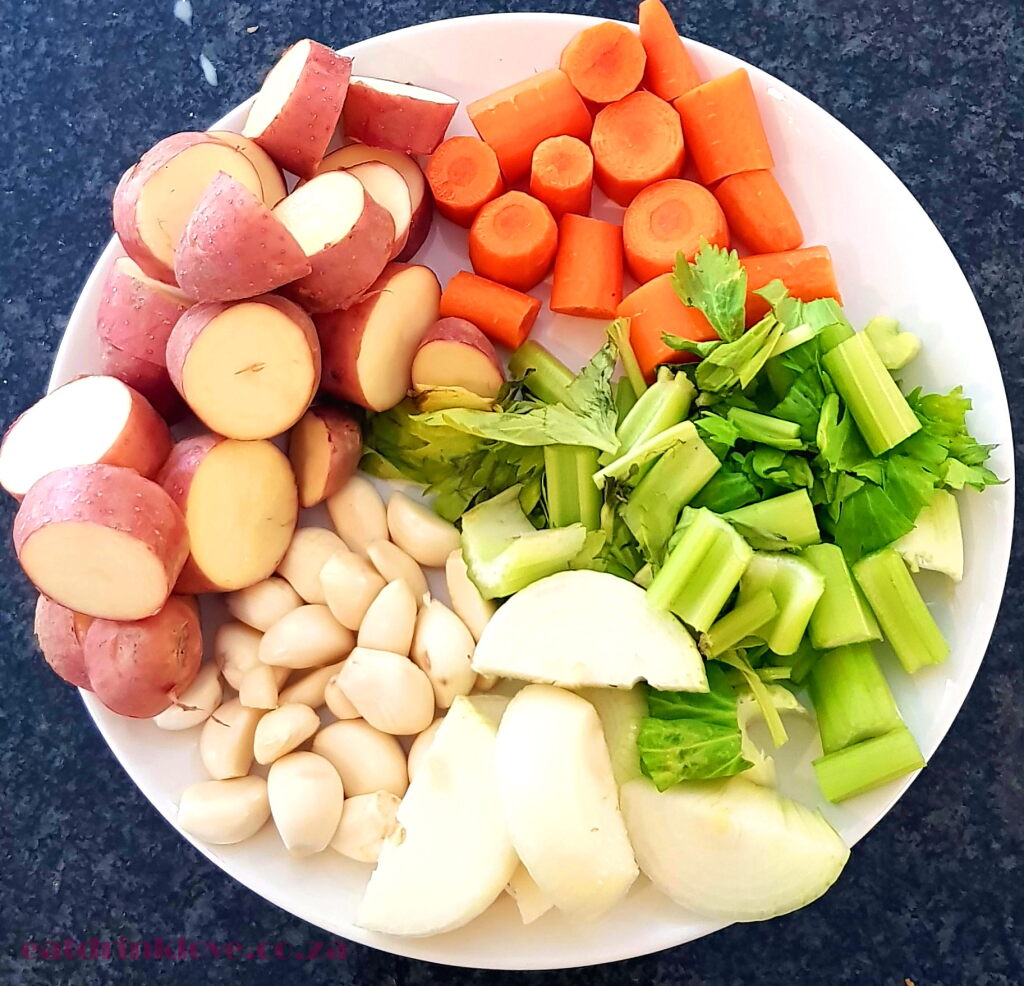 For the zhoug, you will need the following:
Zhoug Ingredients
45g coriander
2 hot green chillies, trimmed
½ tsp ground cumin
¼ tsp ground cardamom
¼ tsp ground cloves
1 garlic clove, peeled and crushed
2 Tbsp olive oil
2 Tbsp water
a pinch of salt
Method
To make the zhoug, blend all the ingredients until smooth. Cover and set aside. I've also added this recipe to the Back to Basics page.
In a bowl, slightly season the oxtail pieces with salt and black pepper.
In a large pot or Dutch oven with a lid, heat some oil over medium-high heat.
Sear the oxtail in batches for 4-5 minutes until browned all over. Add oil if necessary and repeat until all the meat is browned.
Return all the oxtail to the pot with any cooking juices and pour in 2 liters of water.
Cover, reduce heat to medium and simmer for 2 hours.
Tie the bay leaves, parsley and coriander with string and add to the stew. Cover again and simmer for another 30 minutes, stirring occasionally.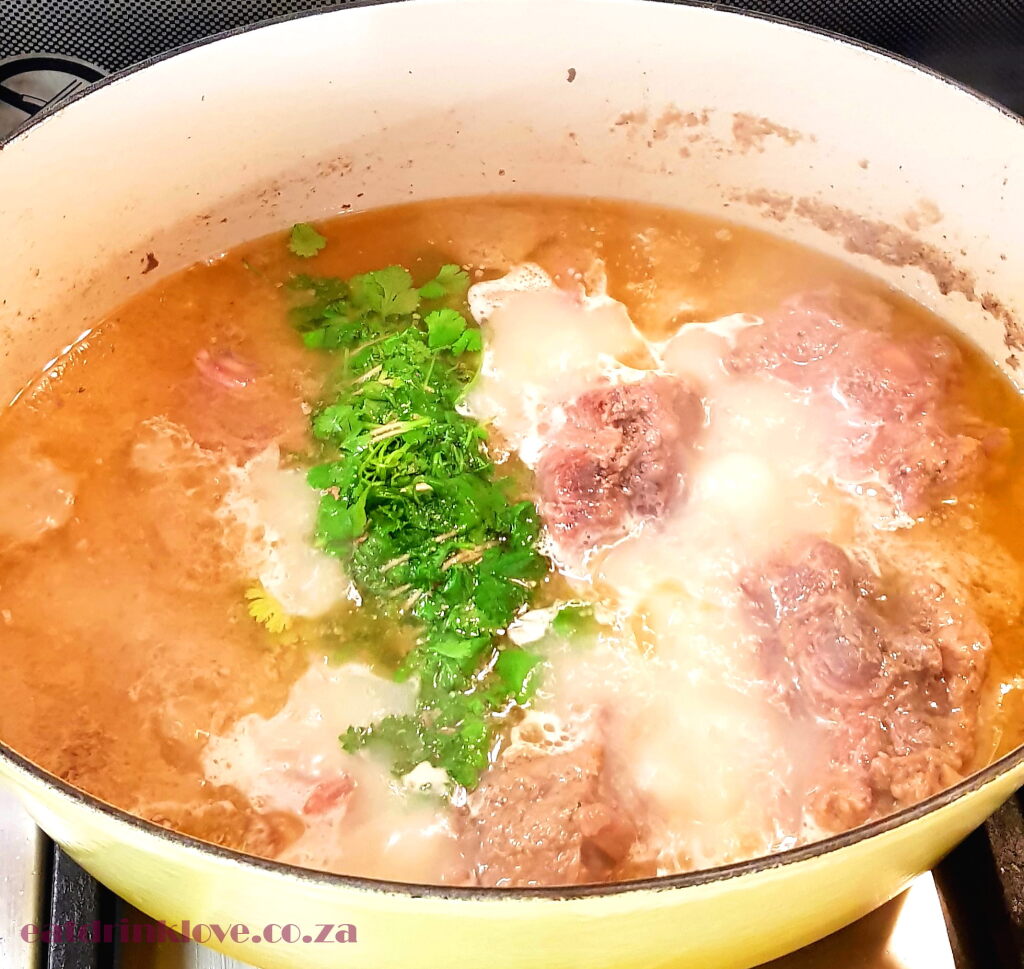 In a small frying pan, heat some oil over medium-high heat. Add tomato paste and the spices and cook for 2 minutes while stirring constantly.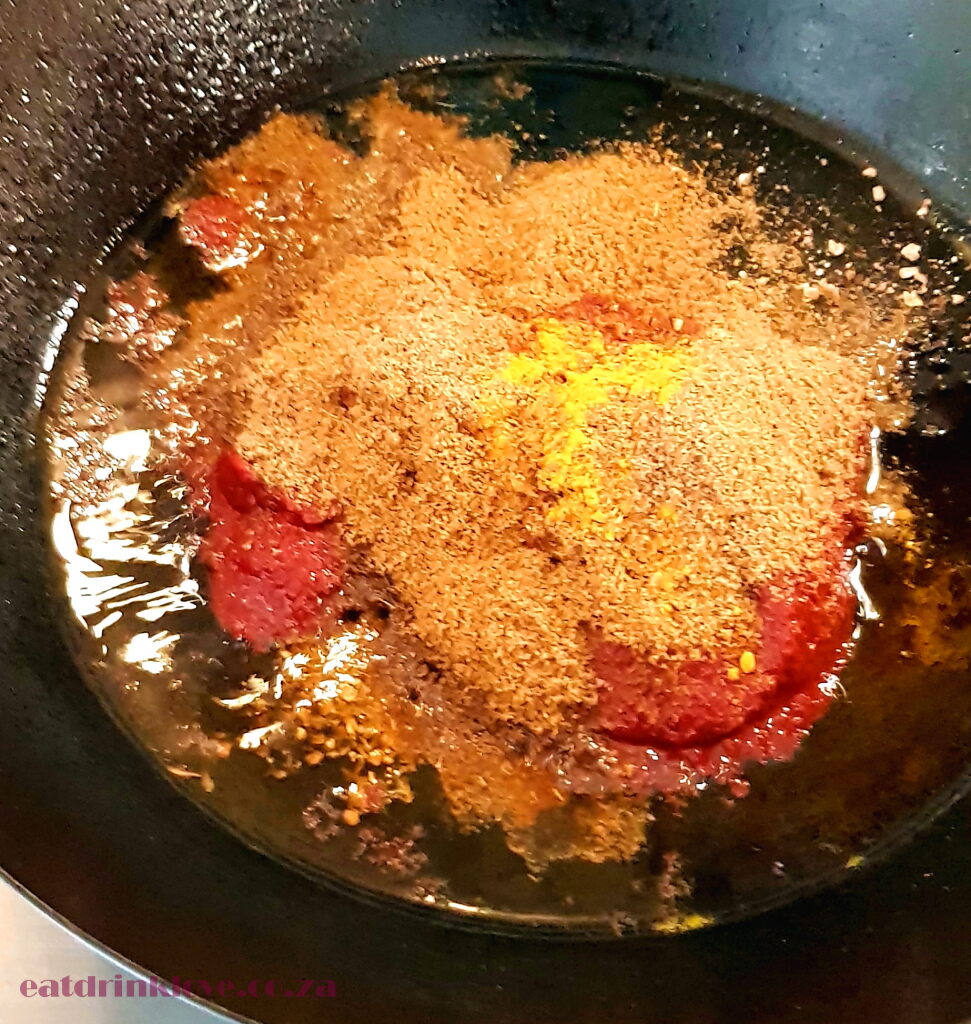 Add the tomato mixture to the soup along with the garlic, potatoes, carrots, onion, celery, sugar, 2 teaspoons of salt and black pepper.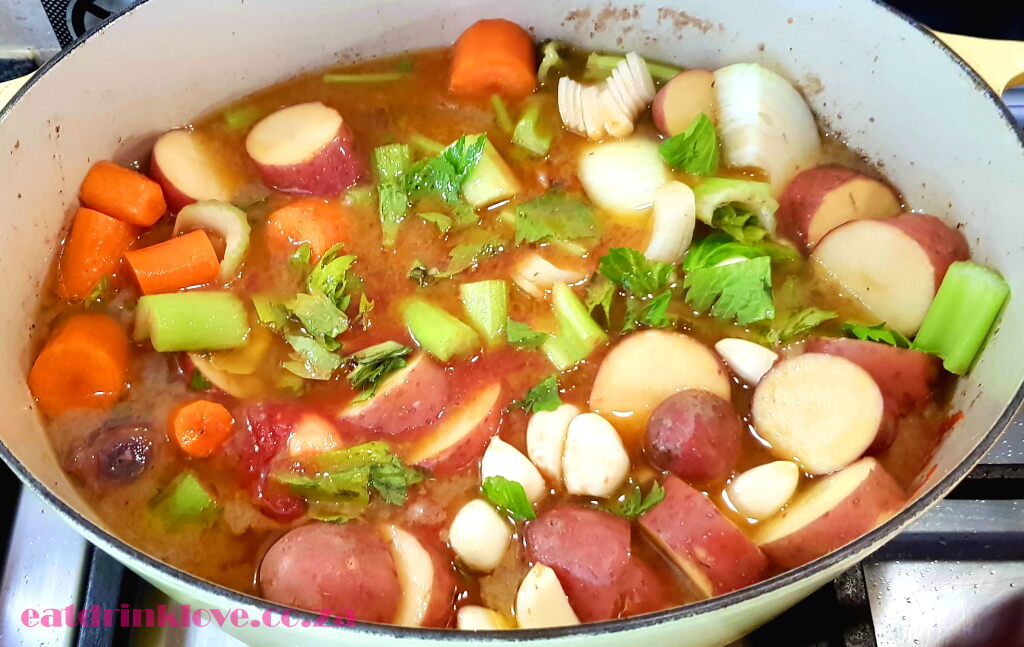 Cover and simmer for another hour, stirring occasionally until the meat is tender and the vegetables are soft, but still whole.
Discard the herb bundle, add lemon juice and serve immediately with zhoug drizzled over each portion and a wedge of lemon alongside.