Hearty Mexican Soup, also known as Sopa de Res or Caldo de Res, is a flavorful and satisfying soup that is a staple in Mexican cuisine. This soup is often enjoyed as a comforting meal, especially during colder months, and it showcases the vibrant and robust flavors of Mexican ingredients.
Hearty Mexican Soup is typically served with warm corn tortillas or crusty bread on the side, allowing you to soak up the flavorful broth and enjoy the tender beef and vegetables. It's a versatile dish that can be customized to suit individual tastes by adjusting the spice level or adding extra ingredients like lime juice, avocado slices, or chopped onions as garnish.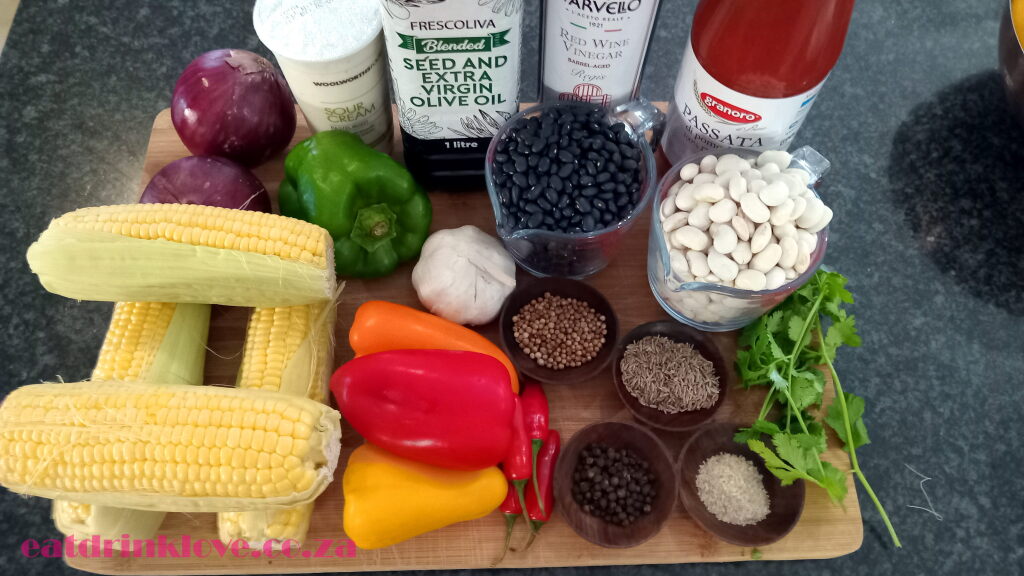 2 Tbsp oil
1kg stewing beef
250g dry kidney beans (soaked in water for at least 24 hours)
250g dry black beans (soaked in water for at least 24 hours)
1 Tbsp cumin seeds
1 Tbsp coriander seeds
2 tsp black peppercorns
1 stalk celery (with leaves), chopped
1 onion, chopped
1 carrot, diced
1 green pepper, cleaned and diced
250ml quality beef stock
1 red onion, chopped
6 garlic gloves, diced
250g assorted (yellow, red, orange) sweet peppers, cleaned and diced
4 corn on the cob, leaves removed
4 Serrano / bird's eye chillies, finely chopped with the seeds in
700g tomato puree
400g tinned, chopped tomatoes
100ml water
250ml dry red wine
1 Tbsp red wine vinegar
1 tsp sugar
2 tsp salt
Freshly chopped coriander as garnish
Sour cream as topping (optional)
Mirepoix mix and the stewing beef and stock
Roast the cumin, coriander, and peppercorns in a dry pan until fragrant. Grind them to a powder using a pestle and mortar and set aside.
Roast the corn on the cob in an air fryer or oven until cooked and slightly charred. Once done, carefully remove the corn kernels from the cob by cutting them off. Discard the cobs.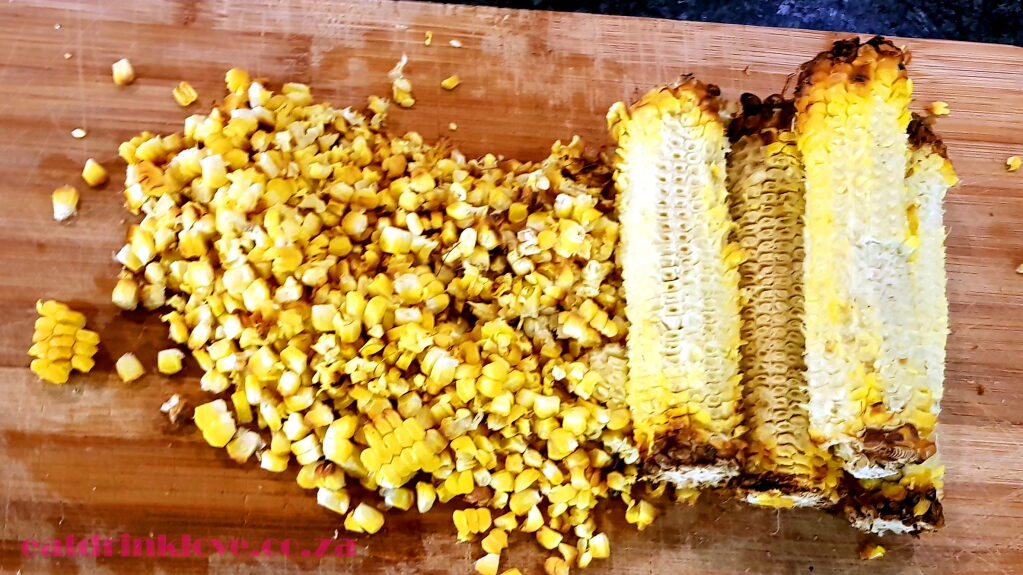 Heat the oil in a large, heavy Dutch oven or pot over medium heat. Brown the meat on all sides, then remove it from the pot and set it aside.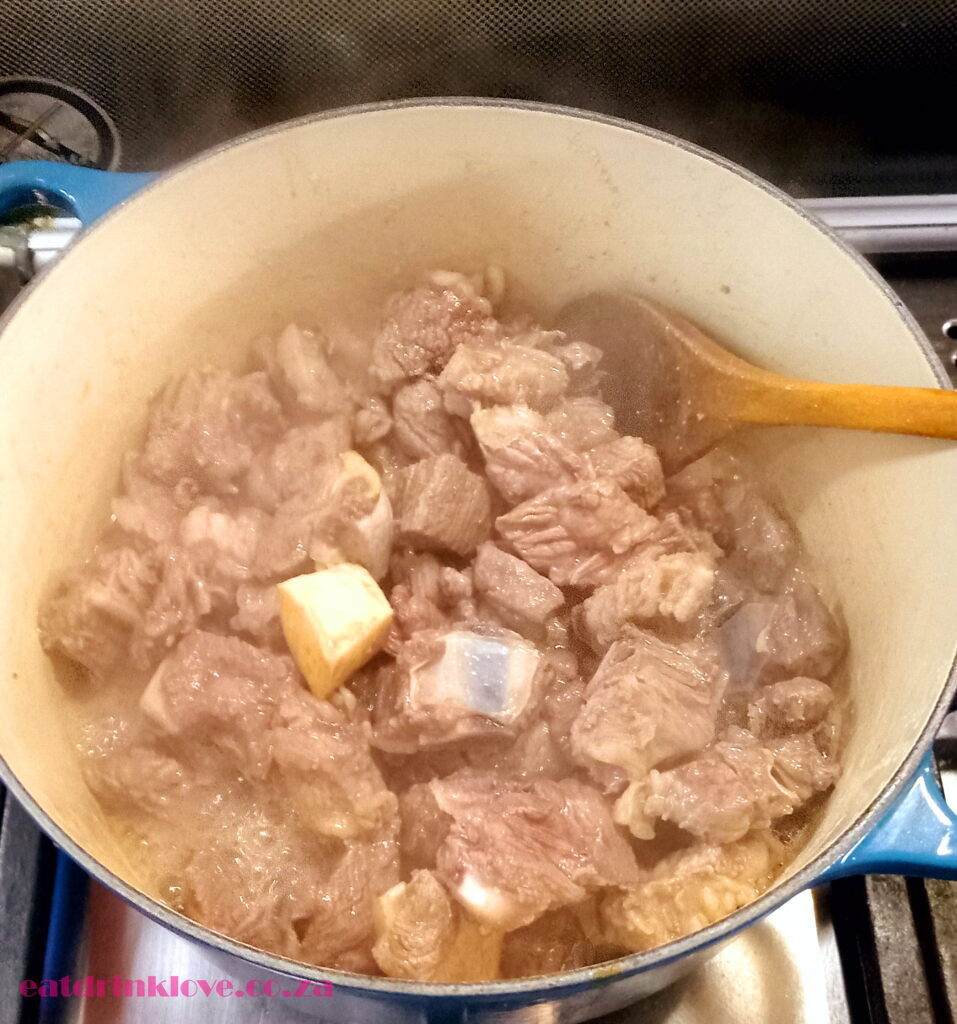 In the same pot, add the roasted spices and fry them for about a minute.
Add the celery, onion, carrot, chilies, garlic, and green pepper to the pot. Sauté until the onions are soft.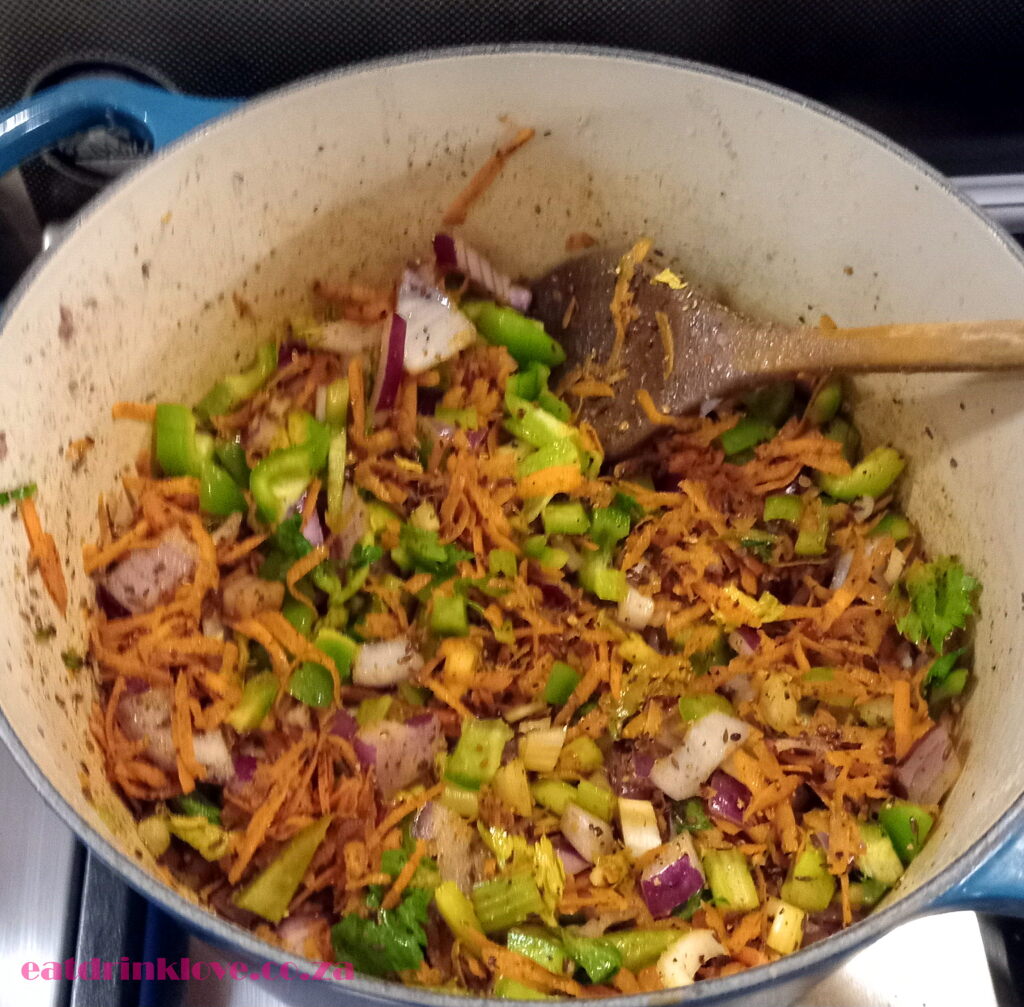 Stir in the beef stock, puree, water, wine, salt, and sugar. Add the browned meat back into the pot and stir well. Bring to a boil and then turn the heat down to let it simmer for 60 minutes, stirring often.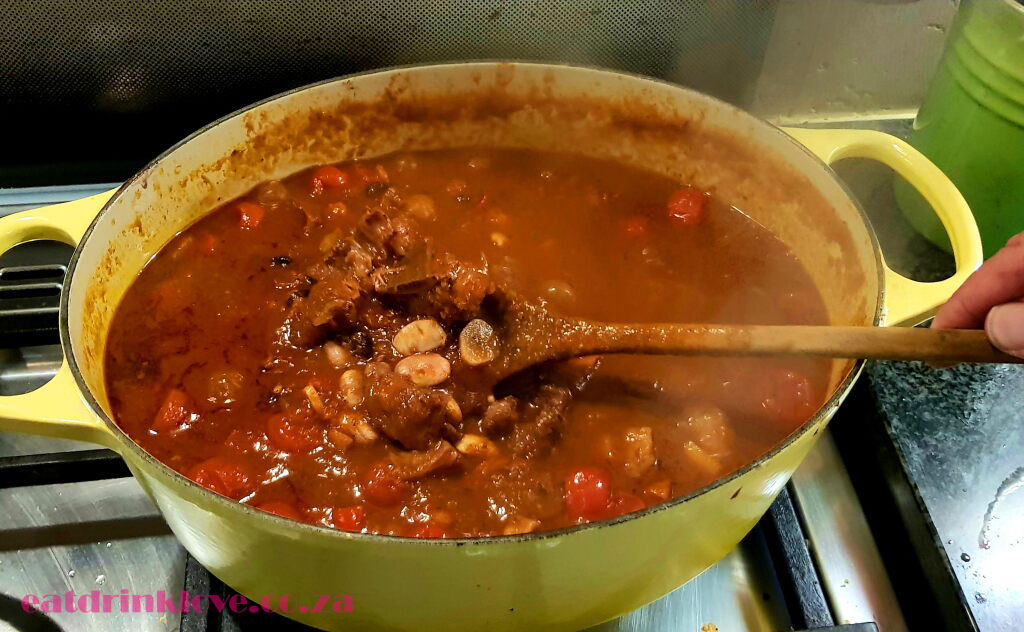 After 60 minutes, add the beans with the tinned tomatoes to the pot and continue cooking for another 60 minutes until the beans are soft. Stir occasionally.
Reserve about 10% of the corn and assorted peppers for garnish. Add the remaining corn and peppers to the pot along with the red onion and red wine vinegar.
Cook for another 5 minutes, then serve hot. Garnish each serving with a dollop of sour cream, coriander, and the reserved corn and peppers.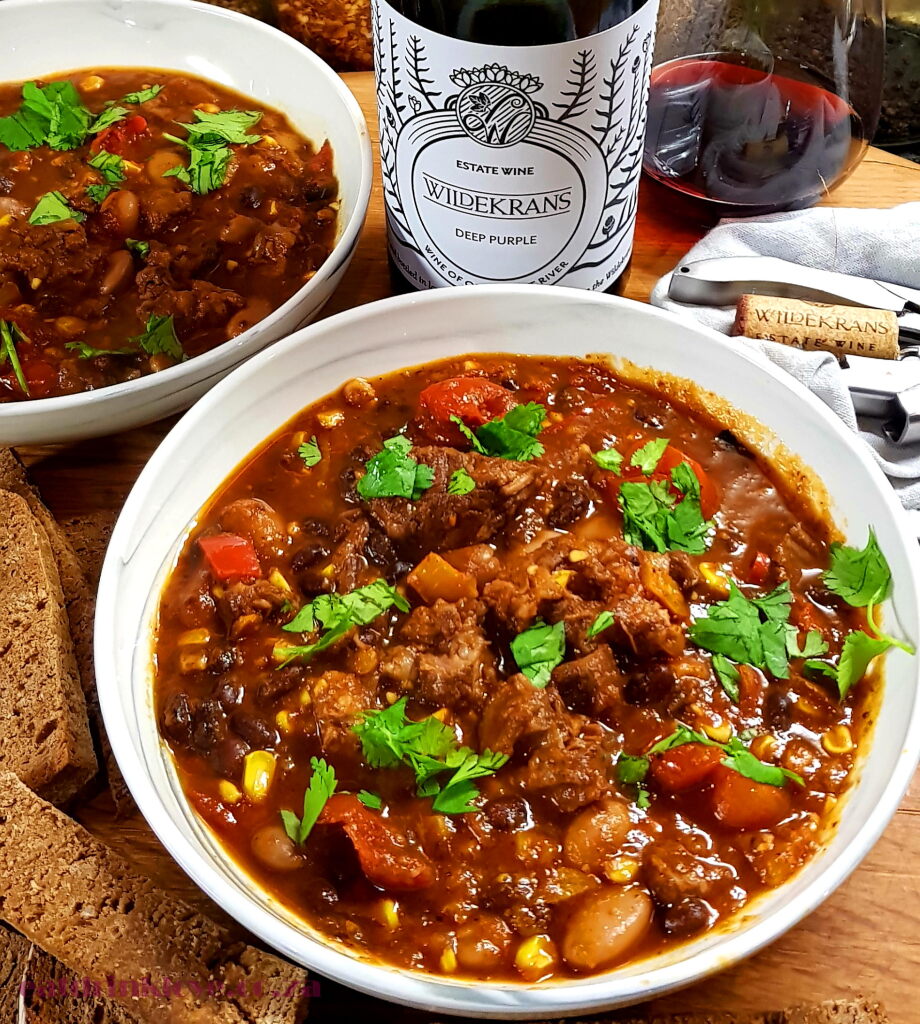 We enjoyed this with a great Deep Purple of Wildekrans, Here is the write-up on their website:
Classic blend of Shiraz, Cabernet Franc, Merlot & Pinot Noir. Complex rich nose with a sophisticated mélange of red fruit, elegant spice, lavender and dark chocolate aromas. Full, velvety palate with intense, well integrated blueberry, blackcurrant and white pepper flavours. Lovely balance between the fruit and tannins creating a long, lingering aftertaste.