A friend of mine recently gave me a nice cut of bacon. Upon first seeing the piece of meat I thought it was a duck breast. The idea of duck got stuck in my mind and I decided to convert an Angry Duck recipe into  "Angry Pork".  This will then be a starter for date night  where the two other dishes are Mexican Soup and Lamb Shank with oven roasted veg.
Mexican Soup
This is a very easy dish to make, you need the following:-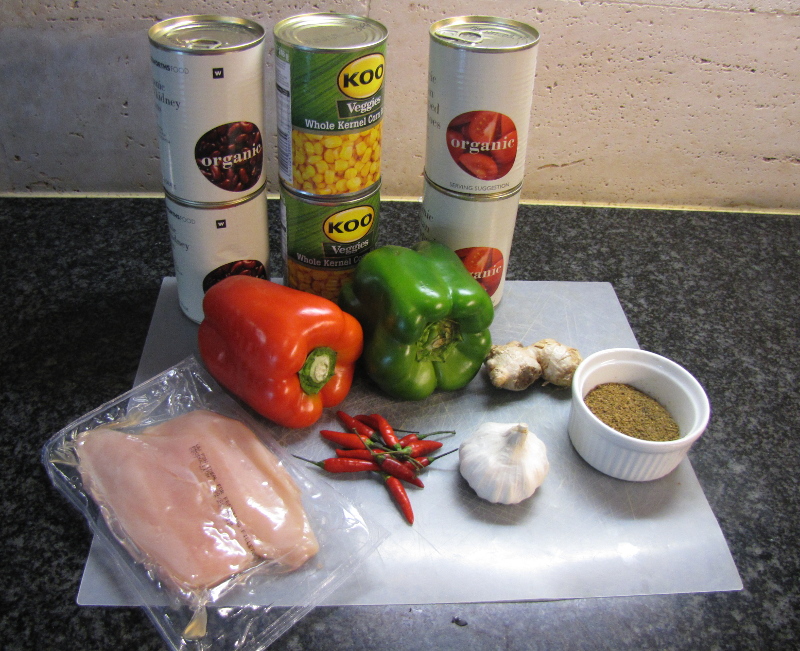 30 ml freshly ground cumin
10ml freshly ground black pepper corns
15ml freshly ground roasted coriander
20ml salt
15g freshly chopped garlic (I crush the garlic first with a big blade)
8g chopped hot birds eye chillies
2 chopped medium onions
1 chopped green bell pepper
1 chopped red bell pepper
Fresh coriander
1.2 liter chicken stock (If you do not have homemade stock, use stock cubes)
6 medium sized chicken fillets
2 cans of whole kernel corn
2 cans of diced tomatoes
2 cans of black kidney beans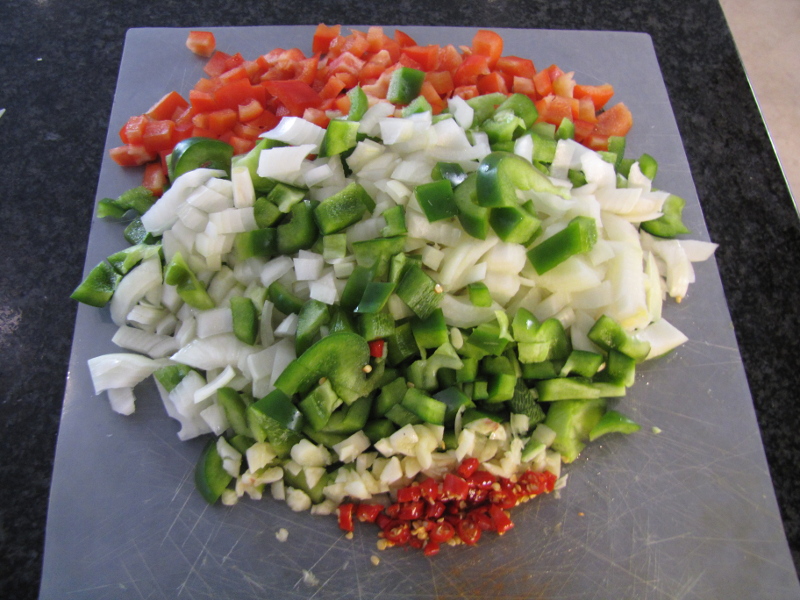 Cook the chicken in the stock until done. Remove the chicken and cut into small pieces (1cm x 1cm). Add all the ingredients (including the chicken) into the stock. Let it simmer for an hour.  Serve with fresh coriander.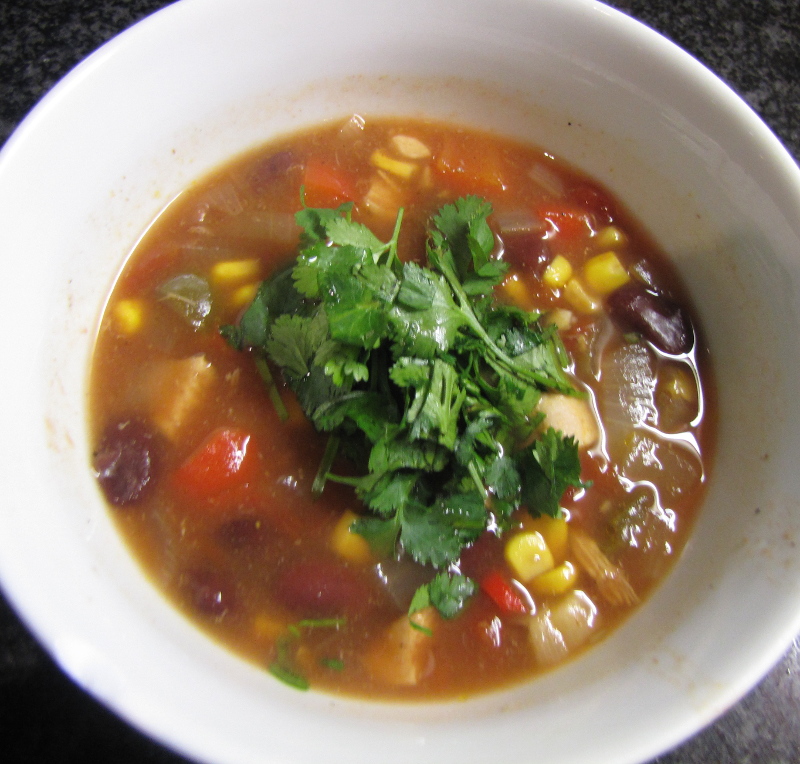 Tip: You can easily add more chicken breasts if you want the soup to be meatier.
Angry Pork
300g – 400g thick cut smoked bacon
10ml salt for rubbing
2 glugs of oil for frying
1 onion thickly sliced
40g baby spinach (I couldn't get hold of bok choi)
130g sugar snap peas
15g crushed/chopped garlic
15g chopped fresh ginger
2 finely chopped hot birds eye chillies
30ml sambal oelek
20ml soy sauce (if you can get hold of light soy sauce, use that instead)
30ml tamarind paste
15ml palm sugar
Noodles to serve the dish with
Score the skin of the bacon and rub with salt. Heat a wok with a glug of oil and cook the bacon with the skin down for about 10 minutes until crispy. Flip the bacon and cook for another minute or so. Remove the bacon and cut it into very thin slices.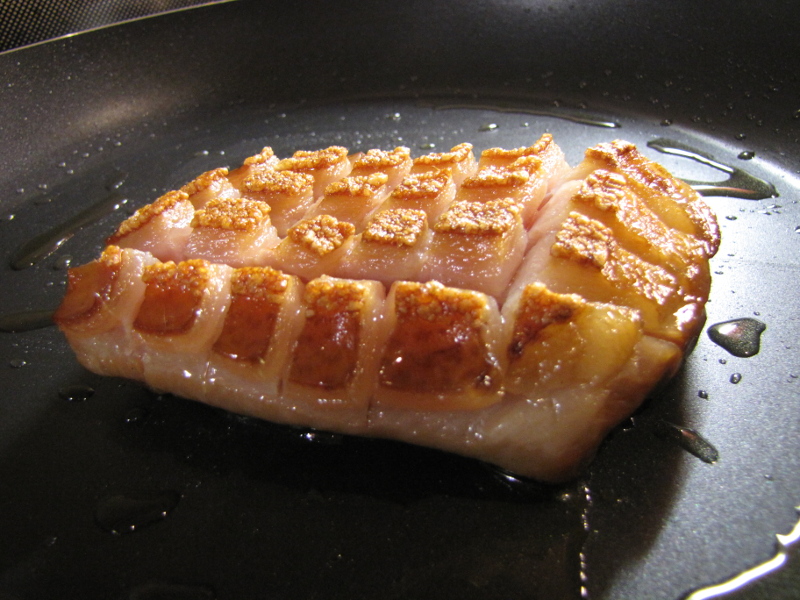 Add another glug of oil to the wok and stir fry the onions for a minute. Add baby spinach, sugar snap peas, garlic and ginger and fry for a few minutes. Add the remaining ingredients (including the duck) and cook for another minute. Serve immediately with noodles.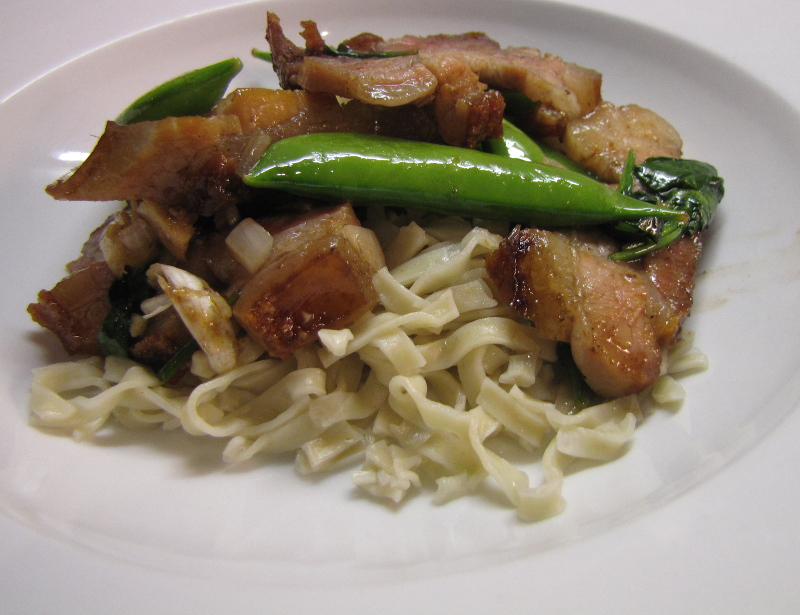 The original Angry Duck recipe can be found here
Lamb Shank
I'm not going to go into detail about the lamb shanks. I took 2 lamb shanks and cooked it in a slow cooker for 5 hours in a stock which I got from a previous dish. I served it with oven roasted veg which consisted of colorful carrots, baby cabbages and baby corn.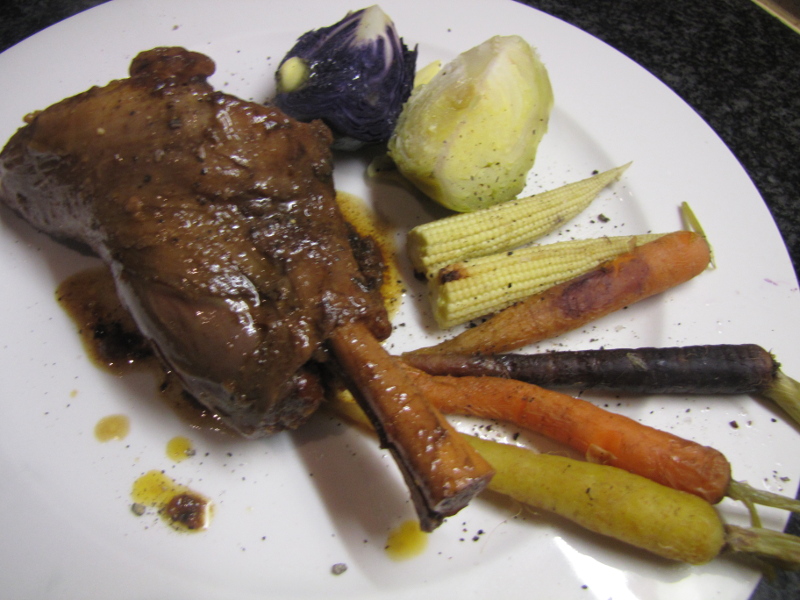 We enjoyed all of the dishes with a 2013 Saronsberg Shiraz which went down very well.