Café de Paris butter was first served in the 1940s at the Café de Paris restaurant in Geneva.  There are many different variations but the key ingredients are usually citrus, herbs, curry powder and anchovies – not a combination that sounds very compatible but this flavoured butter is  delicious.
We have made different versions of this butter before but unfortunately this was before the blog and the recipes got lost somewhere along the way.  This time we decided to make it with more herbs than usual for a fresher tasting butter.
Café de Paris Butter
Ingredients :
125g butter, softened
1 Tsp vegetable oil
1/4 onion, diced
1 clove garlic
100ml parsley leaves
100ml basil leaves
50ml thyme leaves
Juice of 1/2 lemon
1 tsp lemon zest
1 tsp orange juice
1/2 tsp orange zest
2 tsp medium curry powder
1 tsp paprika
1 tsp Dijon mustard
1/2 egg yolk
5 anchovy fillets
1/2 tsp capers, rinsed
2 tsp cognac or brandy
1 tsp ground pepper
1/2 tsp salt
1/2 tsp ground ginger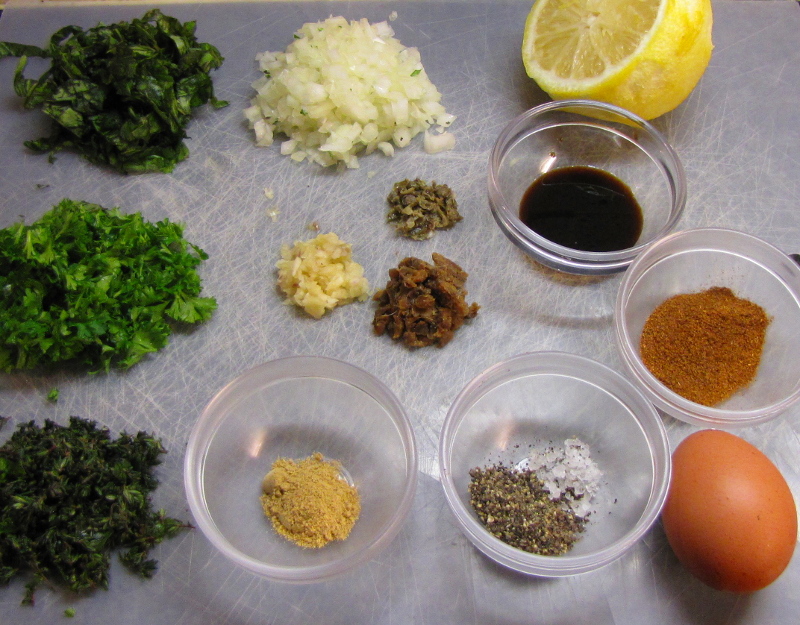 Heat the oil and cook the onion and curry powder over low heat until soft and translucent.
Process with rest of the ingredient until just combined.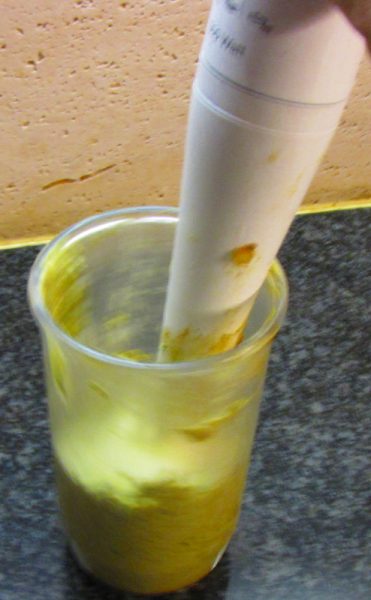 Roll butter into a 5cm diameter log, wrap in plastic wrap and refrigerate until firm.  This also freezes very well.
We used this with a springbok fillet that was marinated overnight in yoghurt and crushed roasted coriander.  We took it out of the fridge 6 hours before preparing so that it could reach room temperature.  Adrienne rolled it in freshly crushed pepper and then pan fried in olive oil for 12 minutes, turning it over every minute.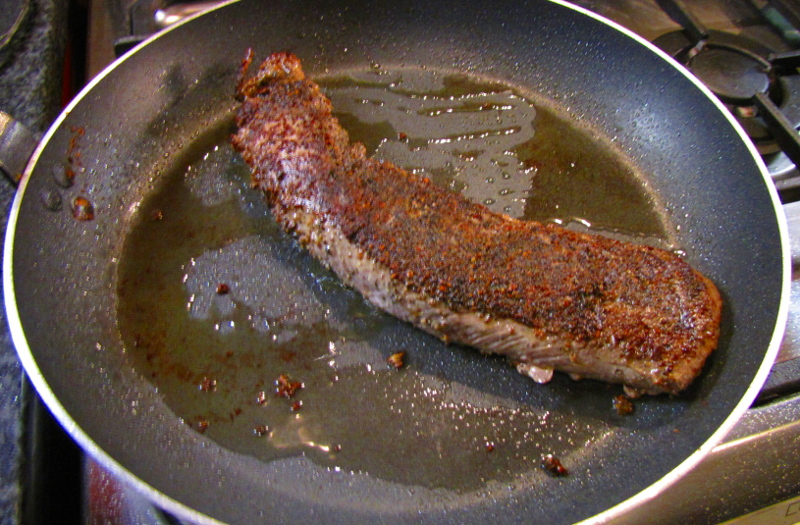 It was perfectly crispy on the outside and rare on the inside.  We had this with cauliflower mash and sautéed turnips, leeks and oyster mushrooms.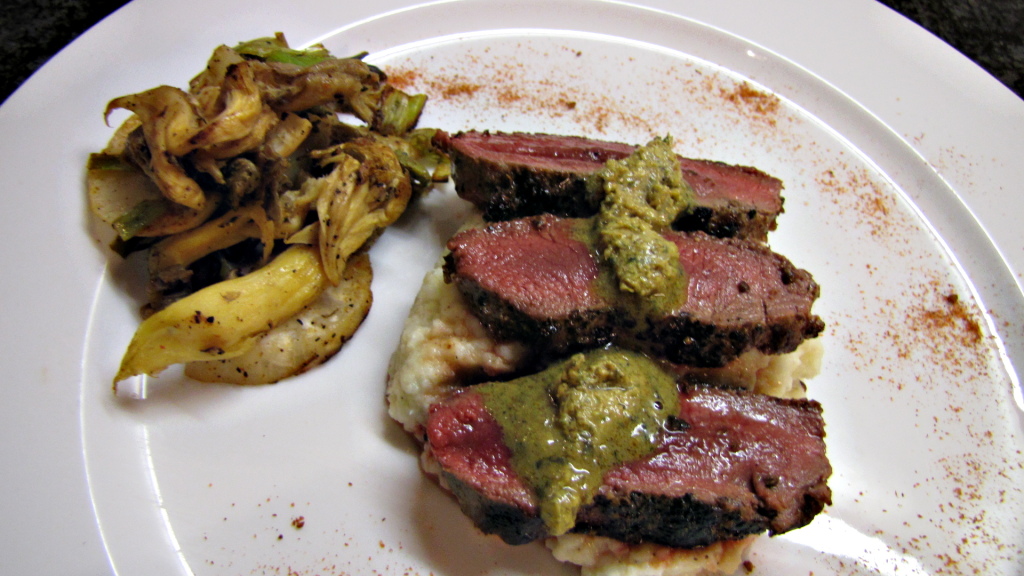 This fresh and zesty flavour of the Café de Paris butter went very well with the rare Springbok fillet.