Feijoada is considered to be the national dish of Brazil.  Pork and beans  are slowly cooked and served with rice, collard greens and orange slices.
A dish of Portugese origin, it is said that slaves would make this dish out of pork leftovers and black beans. Pig ears, feet and tails are traditionally used in this dish – I opted to leave it out of my version.
We started the evening with a Brazilian Butternut and Coconut Soup.  You can find the recipe here.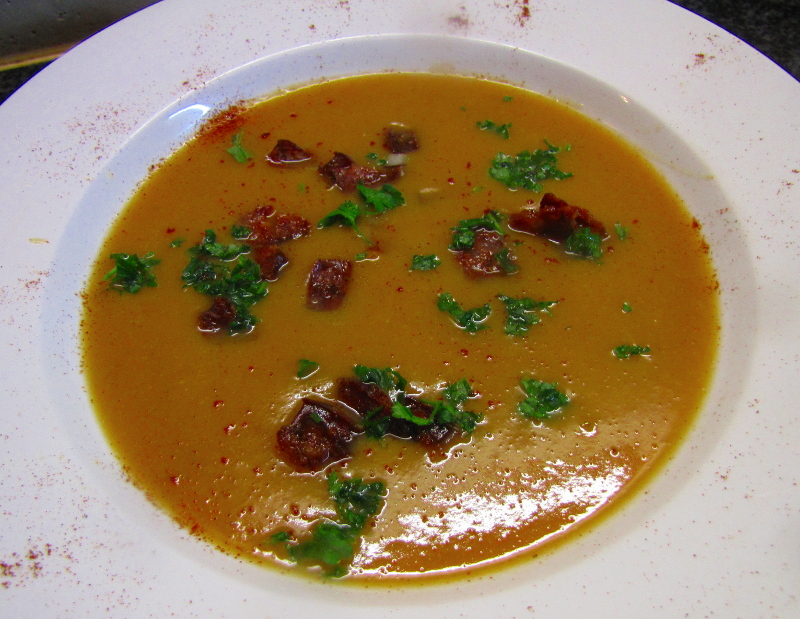 Feijoada
Ingredients
250g black beans – dried (I used red speckled beans as I could not find dry black beans)
1.5kg gammon
250g smoked pork ribs
250g chorizo
2 onions
4 cloves garlic
4 bay leaves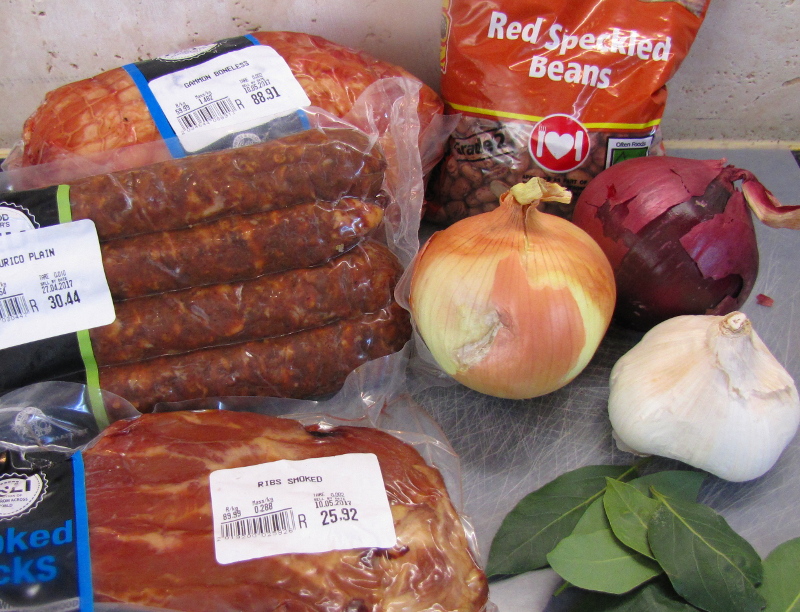 Method
Soak the beans in water overnight.
Cook the beans in the water that it was soaked in for half an hour until softened, but still firm (preserve the cooking water).
Fry the meat until browned.
Fry the onion and garlic.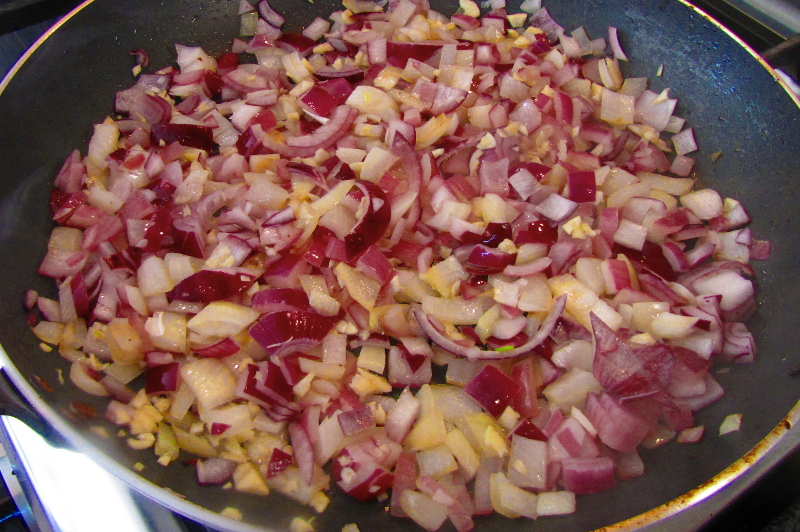 Put the meat, onion, garlic and beans in a pot(or slow cooker) with just enough water to cover the ingredients.
It's important to use the same water that the beans were soaked and cooked in to get a darker coloured stock.
Add the bay leaves and simmer for 4 hours on the stove or 8 hours in a slow cooker.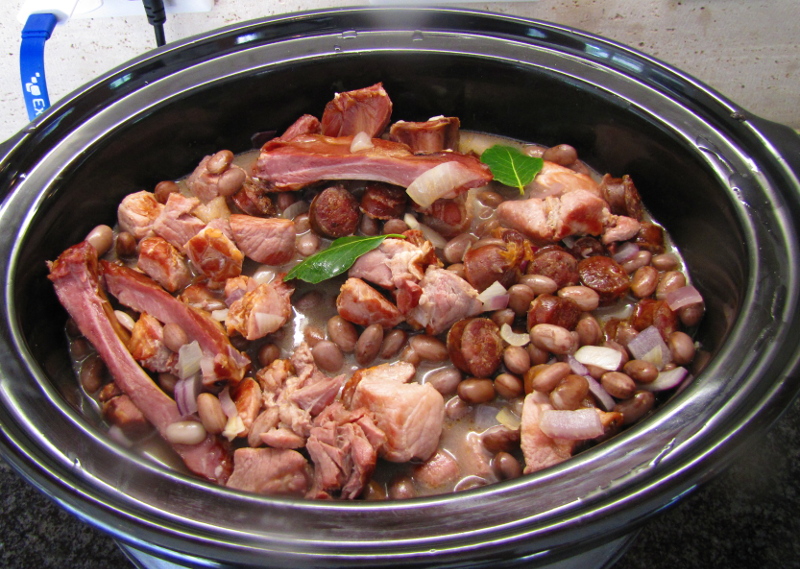 The sauce needs to be quite thick, so I liquidized some of the beans with the stock  to get it to the right consistency.
Serve with white rice, spinach, orange slices and salsa.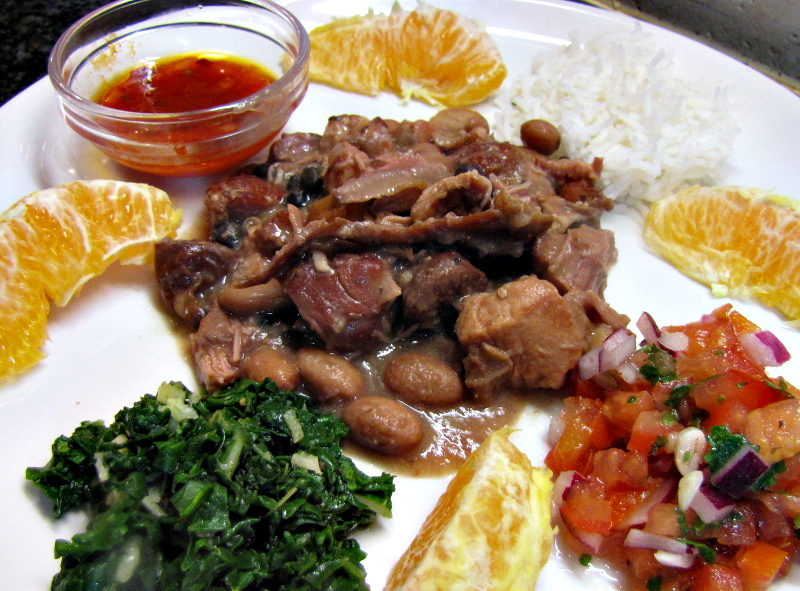 Fejoada is usually accompanied by collard greens which is not commonly available in SA.  Spinach was a good substitute and went very well with this dish.
The orange slices traditionally served to cut through the richness of the dish did not work as well as expected.
This is a lovely dish for the colder evenings that are coming  – comfort food at its best.
For dessert we had a Port Flan.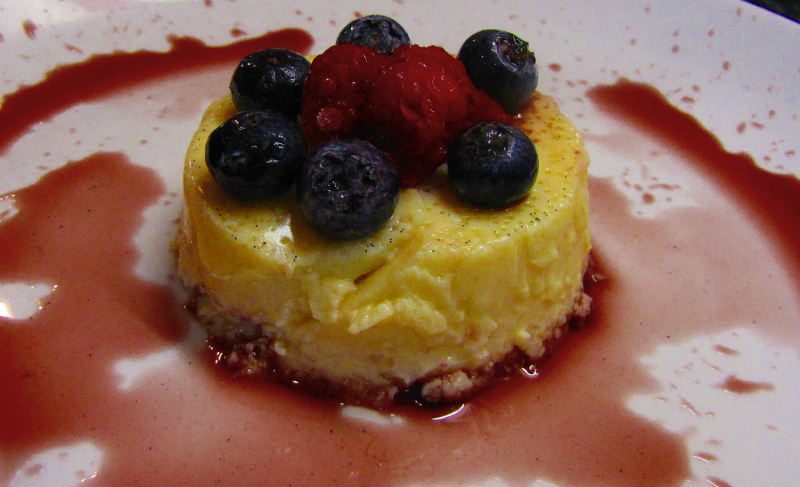 We had this with a  Zonnenbloem Shiraz Mourvedre Viognier 2014 and a Neil Joubert Shiraz 2013.