We went to Portugal in February and it was the most incredible holiday. We loved the country – the beautiful landscapes, beaches, architecture, people and of course the glorious food !
Getting there
We flew from Cape Town to Porto with Air Angola.  Pros: It is the cheapest and quickest flight you will find to Portugal. Cons: The plane from Luanda to Porto was a bit shabby and the flight attendants not the friendliest.  Overall it wasn't too bad.
We left Cape Town at 17H20 and landed in Luanda at 20h20.  After a quick layover we left Luanda at 22h30 and landed in Porto at 06h15.
Getting through immigration was  quick and easy.  The official did ask me whether Adrienne (standing behind me in the queue) was Swiss.  Must have been the shorts in the middle of winter.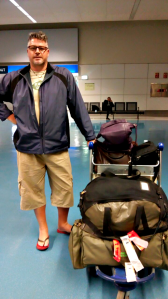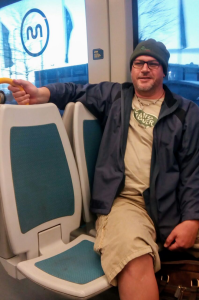 After figuring out how to use the metro (very easy) we made our way into Porto.  We could only check into our AirBnb at 16h00 so had time to kill and needed  SIM cards.  After getting lost a couple of times we finally found a mall with a Vodacom shop. And had to wait as they  only opened at 10h00.
By now we knew better than to negotiate the very hilly Porto streets with luggage. We Ubered to The Biggest Cloakroom where we could store our luggage until 16h00.  As it was  lunchtime we went to one of the restaurants on my foodie bucket list which was just around the corner.  Taberna St Antonio  is a family restaurant named after the patron saint of eateries.  It is very popular with the locals and always packed.
Adrienne ate the tripe which he said was the best that he has ever had. I had delicious fishcakes. Unfortunately  we did not take pictures of the food – must have been the jet lag.
Where we stayed
Our Airbnb – Oporto Best View Garden – is in the Miragaia neighbourhood.  It is less touristy than the main area near the train station, but still close enough to walk everywhere.  The house has a terrace  with wonderful views over the River Douro river and Vila Nova de Gaia .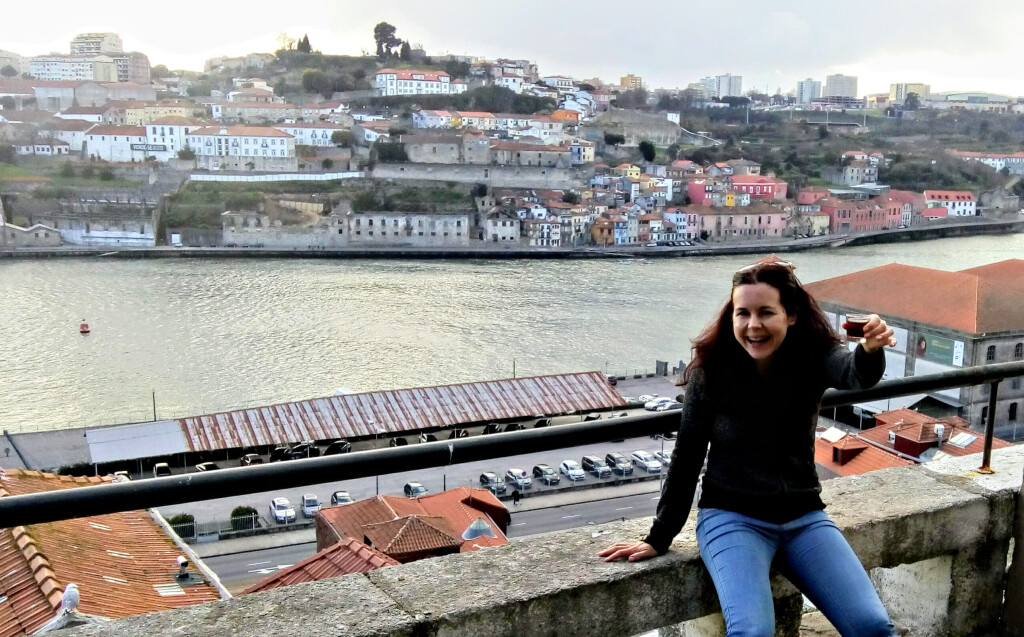 For dinner we ended up in a local little bar -Cafe Chico's Bar. We ordered a delicious meat and cheese platter from the very friendly owner/manager.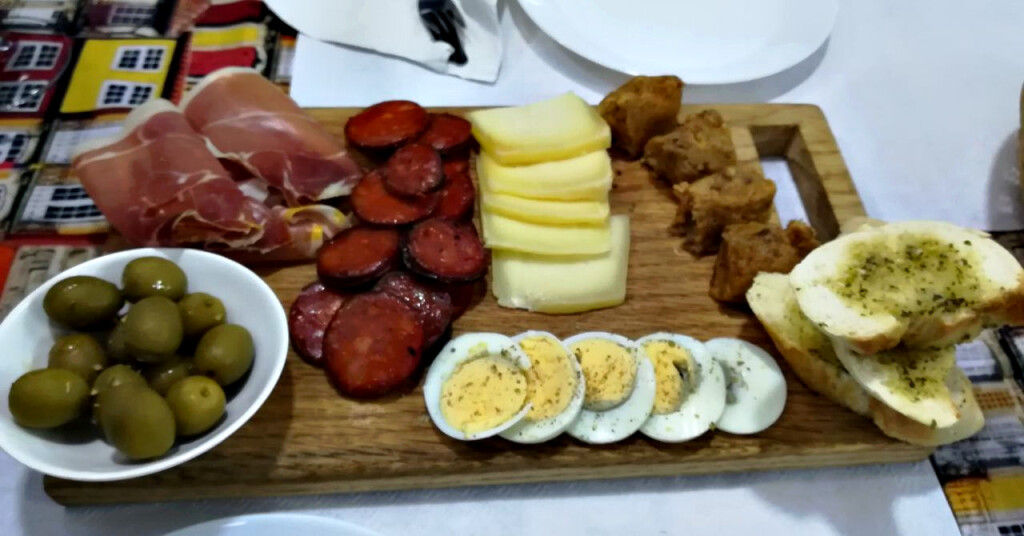 Exploring Porto, Francesinhas and Sunset beers
The next day we explored Porto and went for lunch at the next place on my foodie bucket list – Cafe Santiago – famous for their Francesinhas. A Francesinha is a sandwich that originated in Porto.  It has a steak, ham and sausage filling and is covered with melted cheese and a tomato & beer sauce.  Served with french fries it was probably the best sandwich I have ever eaten.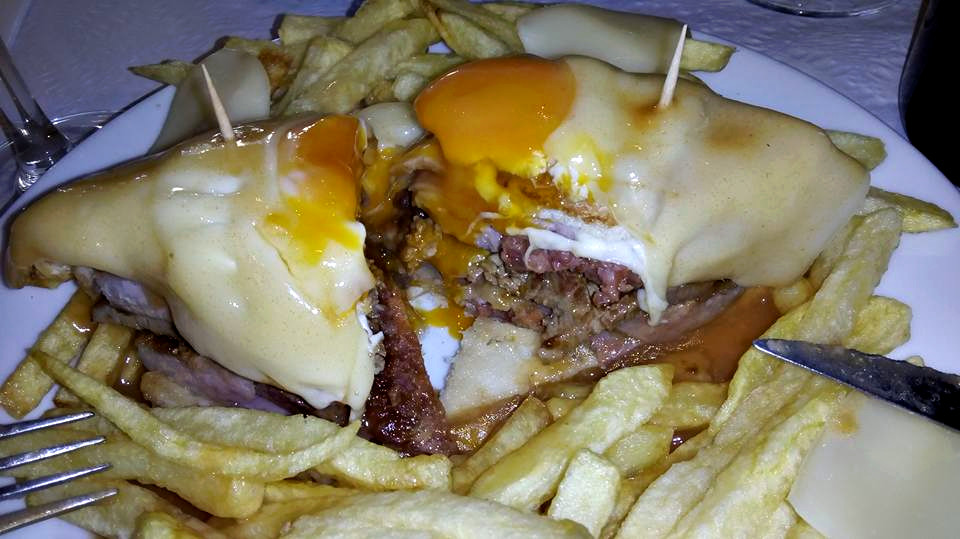 We spent the rest of the day exploring – Porto is a beautiful city. Later we watched the sun go down over the Douro river at the Miradouro das Virtudes. This is  one of the best viewing points in Porto and  just around the corner from our Airbnb.  There is no law against drinking in public places in Portugal. Everyone just buys beer at the little cafe across the road and chills out.  Got to love this country.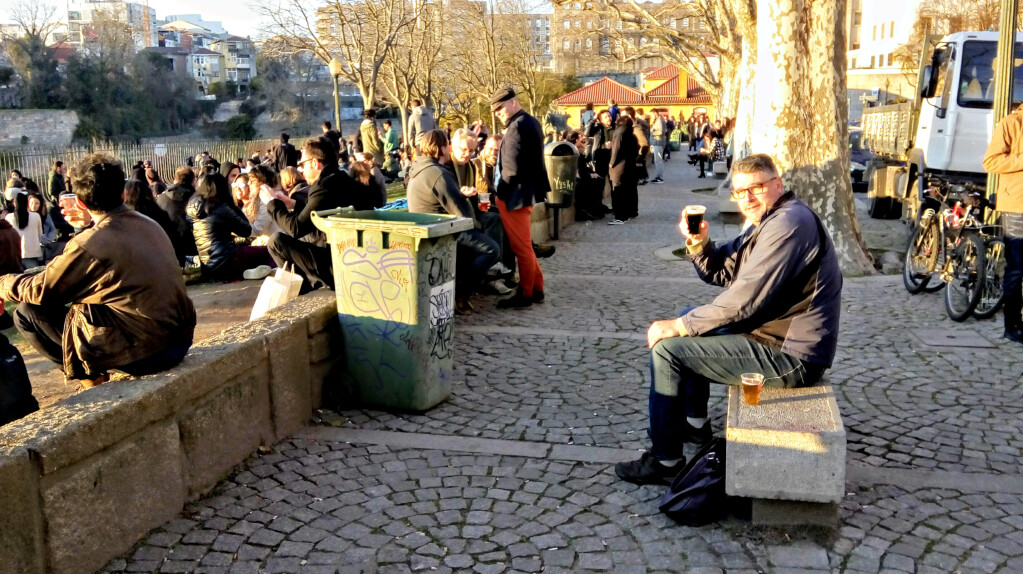 We went to dinner at a lovely little restaurant called O Caracas which is run by twin sisters and their mother. Unfortunately we did not take pictures but the veal was memorable.
Port tasting, jazz and tapas
The next day was quite dreary (we were lucky with the weather so far – after all it was the middle of winter in northern Portugal).
We met up with some friends from Cape Town who flew in earlier the day and went for lunch at Sandeman in Vila Nova da Gaia (on the other side of the Douro river).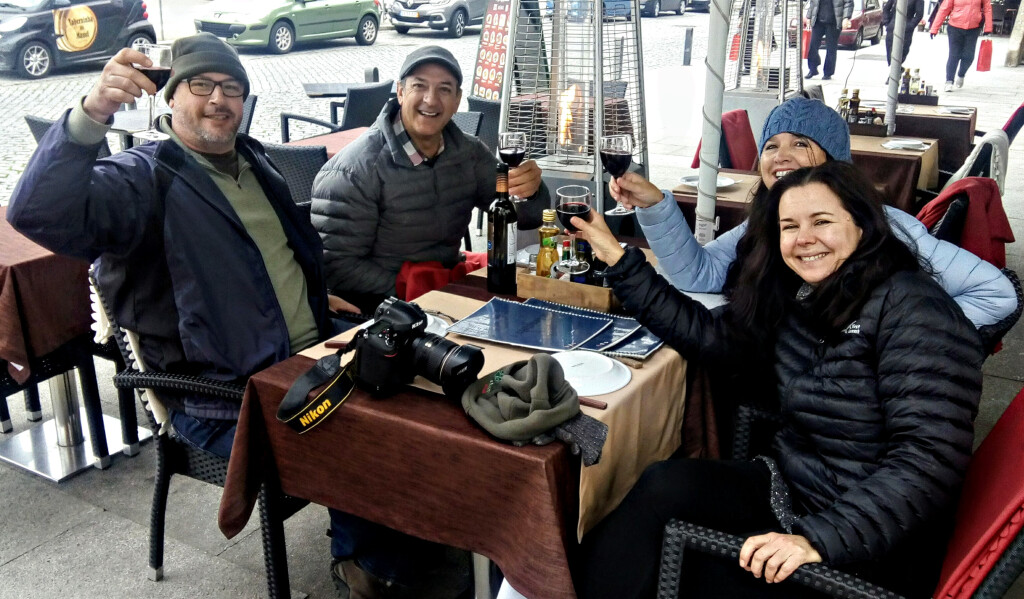 This was the most "touristy" place that we would go to in Portugal but it was fun and the squid was delicious.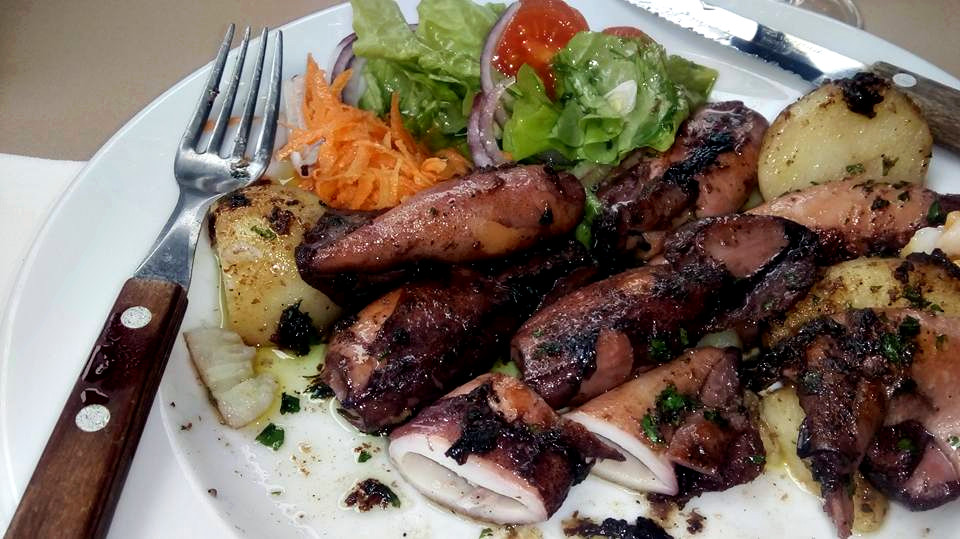 After lunch we went to do some port tasting.  Eschewing the larger more commercial port houses we ended up at Quinta dos Corvos. The lady who presented the tasting was actually born in South Africa and we really enjoyed chatting to her. The port was delicious and if we had more space in our luggage we definitely would have bought more than one bottle.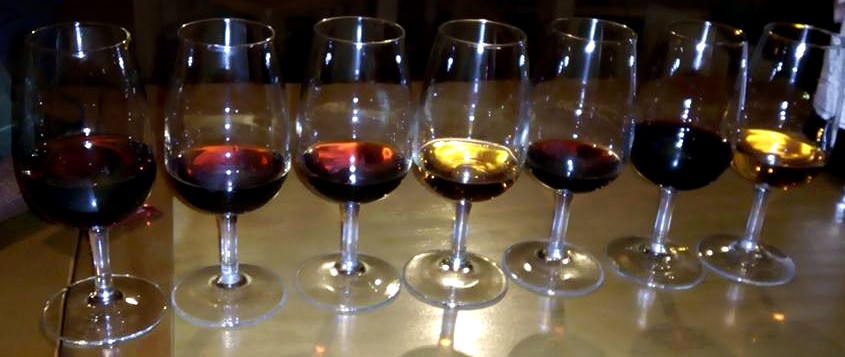 After  the port tasting we watched the sunset a very funky little place called Mirajazz and then spent the evening at a tapas bar. This was the only time in Portugal that the food wasn't very good. However the atmosphere was great and we had a fun evening.
Matoshinhos, Bifanas and Pedro do Frangos
The next morning we took a bus to Matosinhos – a beach a couple of kilometers north of Porto.  We walked back halfway to Porto before we got the bus back. It was fun walking along the boardwalk with all the locals on their Sunday morning strolls/runs.
We were starving when we got back to Porto and went for lunch at Conga – a restaurant known for their Bifanas. A Bifana is a pork steak in a roll.  At Conga they simmer their pork for hours in the spicy sauce.  Washed down with an ice cold Super Bock beer it was so good we had to order more !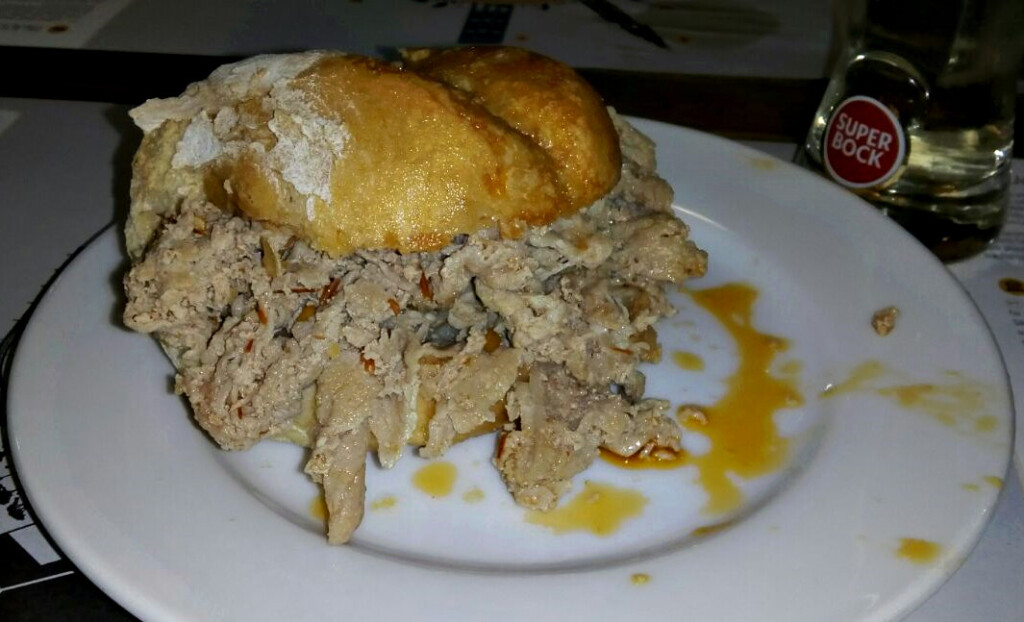 We had sundowners on our Airbnb terrace on our last evening in Porto with our friends.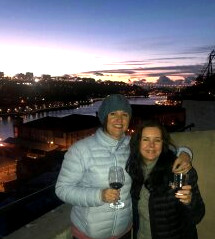 For dinner we went to  Pedro dos Frangos for their famous roasted chicken and loads of Vinho Verde.
We loved our first couple of days in Portugal.  The next day we left for Vila do Castelo.  You can read about what we ate and drank here.