After spending a couple of days in Porto (which you can read about here) we wanted to explore a bit more of northern Portugal. Viana do Castelo looked like the perfect place.  This beautiful city with its stunning architecture and old world charm is 75km north of Porto.
After a late night in Porto it took us a while to get moving but the freezing air when we got outside quickly woke us up.   Buying our tickets at Sao Bento train station and figuring out where to switch trains was pretty straight forward, so we arrived in Viana do Castelo without incident.
We stayed at the Hotel Laranjeira which is in a side street just off the medieval centre of town.  The hotel was lovely and the staff very friendly.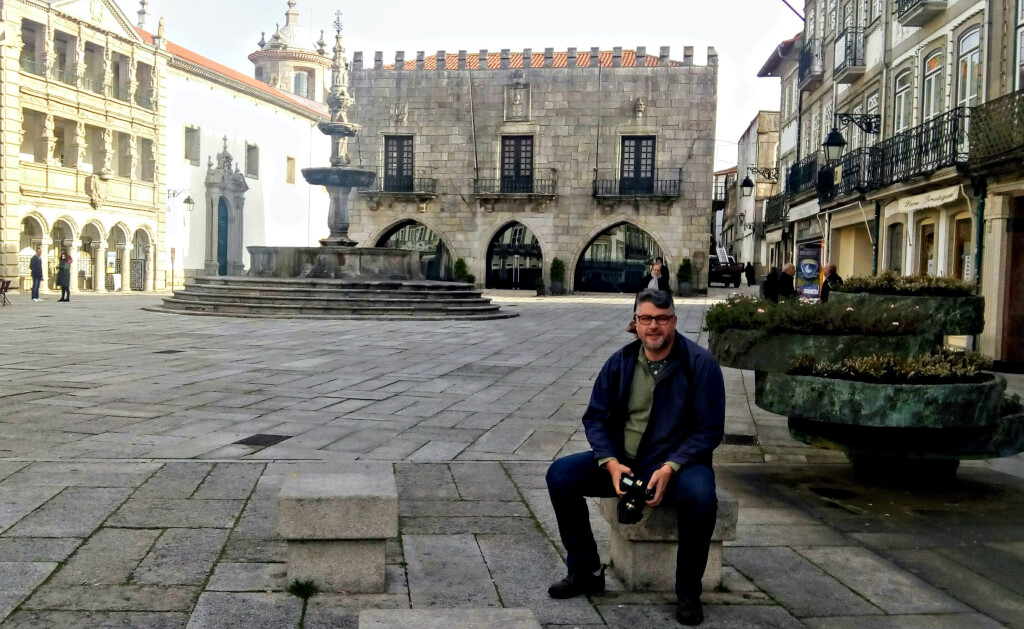 As usual we were starving and went in search of lunch.
We found a cozy table outside at Tasquinha da Linda near the port. Adrienne really enjoyed their Bacalhau.  Bacalhau is cod fish (either fresh or salted and dried) – an iconic ingredient in Portugese cuisine.  You get potatoes in every form with every meal in Portugal. Needless to say we had to put our low carb lifestyle on hold for a while.
We went exploring after this until the freezing cold drove us inside for more wine.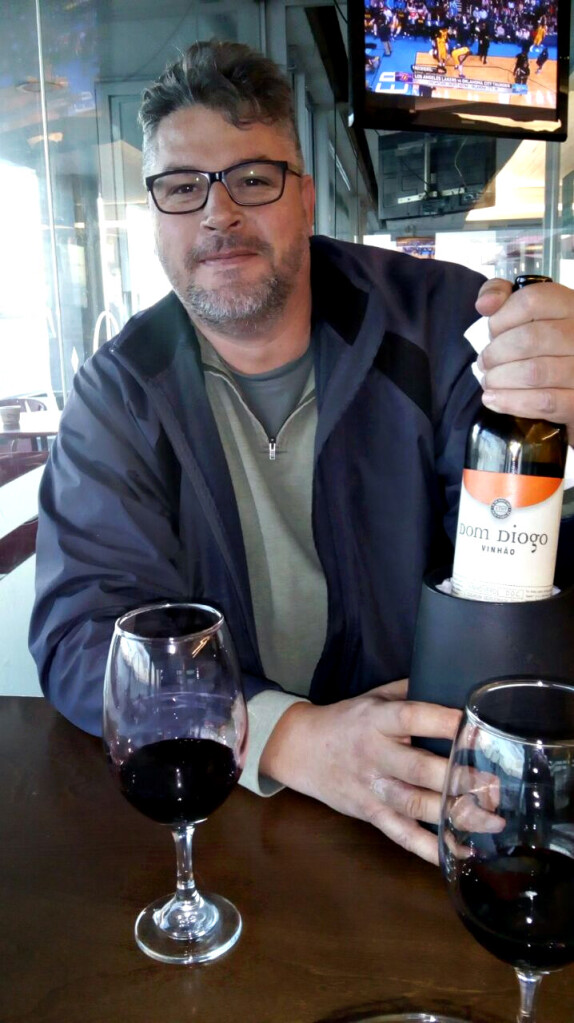 I almost do not want to say it as I love Portugal so much, but we weren't too impressed by any of the Portugese wine we drank.  And we drank a lot of wine – every day.  From the house wine to the more expensive wines.  Maybe it's because we are used to the very distinctive taste of the different cultivars in South Africa.  In Portugal as in most of Europe the wines are bottled by region not by cultivar.
For dinner we went to a little family restaurant in a back street  called O Marques.  This turned out to be one of our best meals in Portugal.  You have the choice between a meat and fish dish and we both went for pasta with various meats. I think I even ate blood sausage. So simple but so much flavour.  It was a huge meal and I could not finish it.  This was the first time that I have ever left pasta on a plate.   They serve their house wine in jugs – we had a few.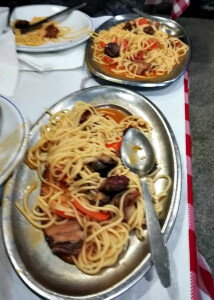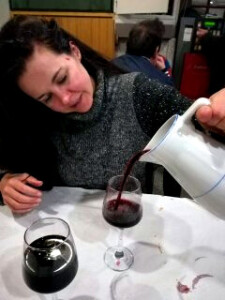 Esposente
On Tuesday we took a bus to Esposente – a small resort town south of Viana do Castelo at the mouth of the Cavado River.  We had delicious boiled and fried octopus at Agua Pe.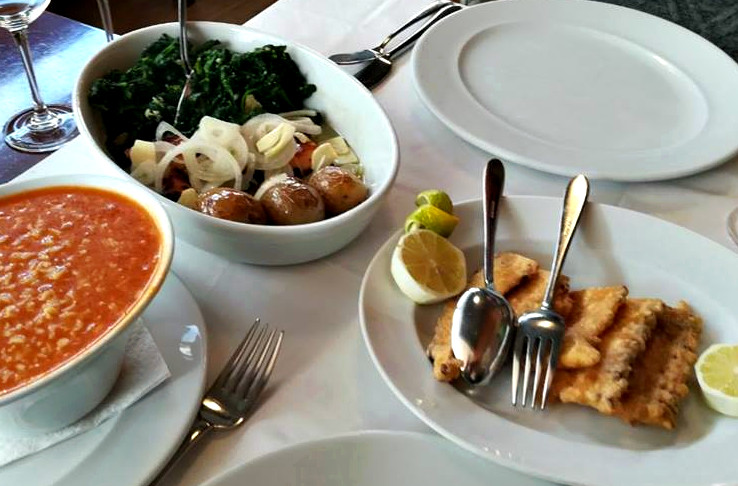 After walking off our lunch we caught the bus back to Viana do Castelo where we had some wine at Cafe Paris.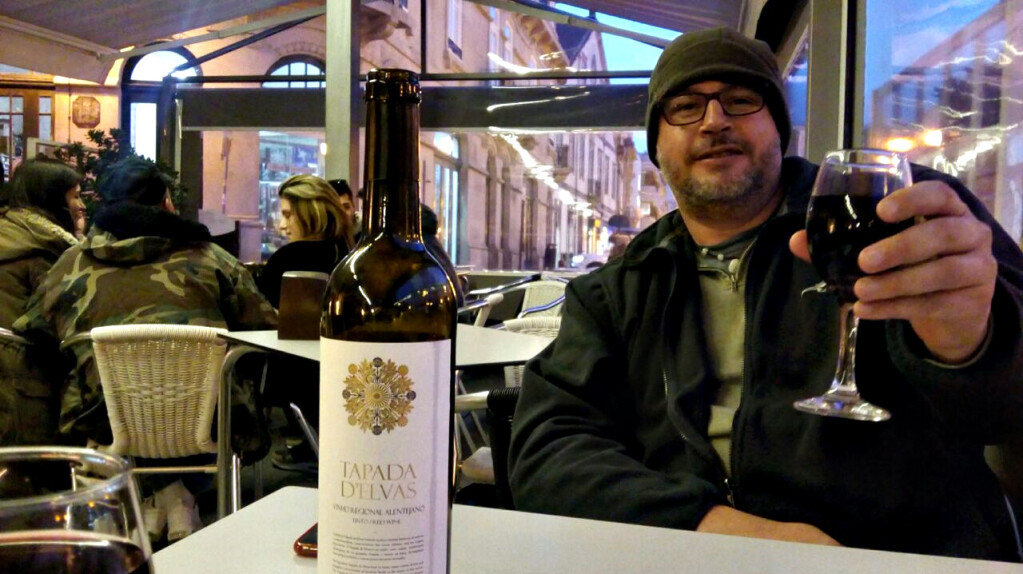 We had dinner at Gago Coutinho – another family run restaurant where we shared a lovely fish platter and Adrienne finally had his sardines.  All with a lot of potatoes and lots of wine.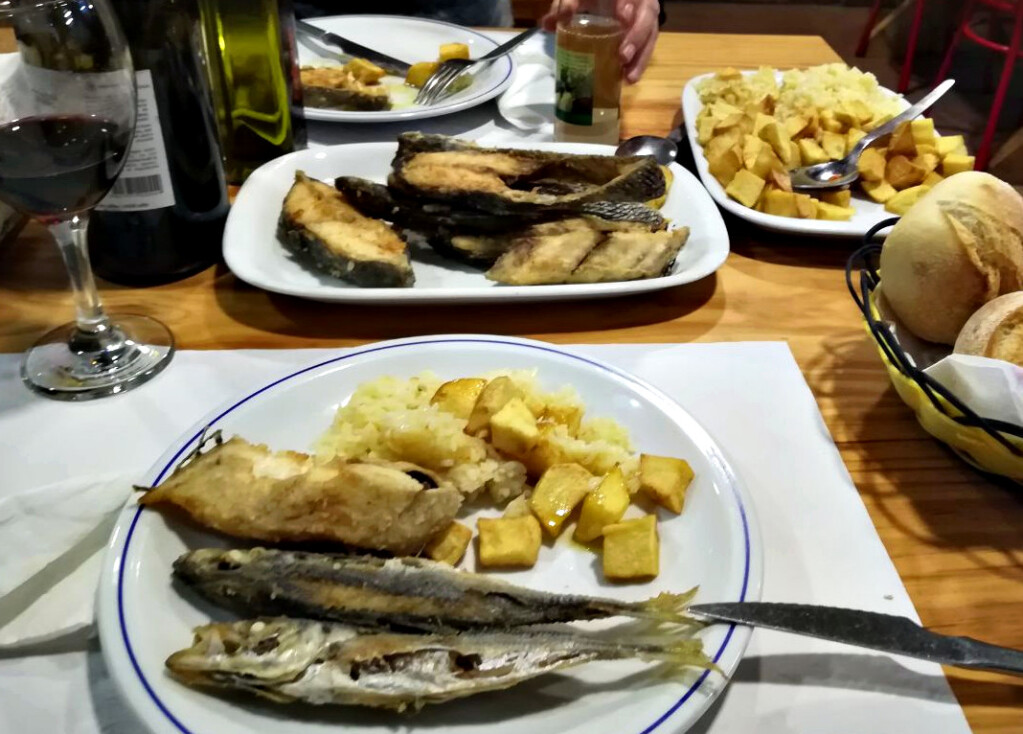 Santuario de Santa Luzia and Cabadelo beach
On Wednesday morning we took a funicular ride up to the  Santuário de Santa Luzia – a Byzantine Revival temple of the 20th century with panoramic views.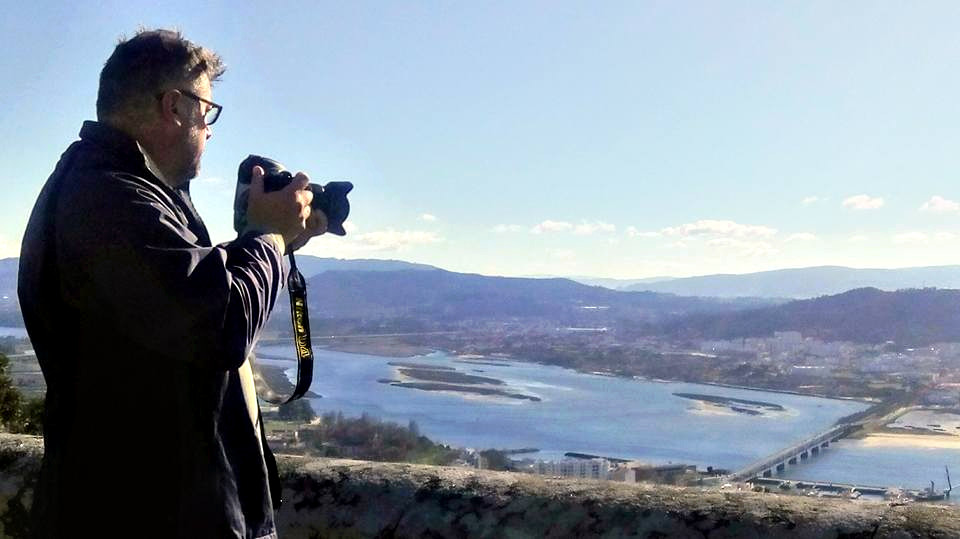 The afternoon we decided to explore Cabadelo beach which is across the mouth of the river Lima.  The ferry does not run in winter so we took a taxi there (there's no Uber in Viana do Castelo).  After some exploring it was time for lunch. It was mid winter and  freezing cold so we got hungry quite often.  There weren't a lot of  of options so we went to Fozz Cafe where we started off with the traditional Cado Verde soup and some Super Bock beers.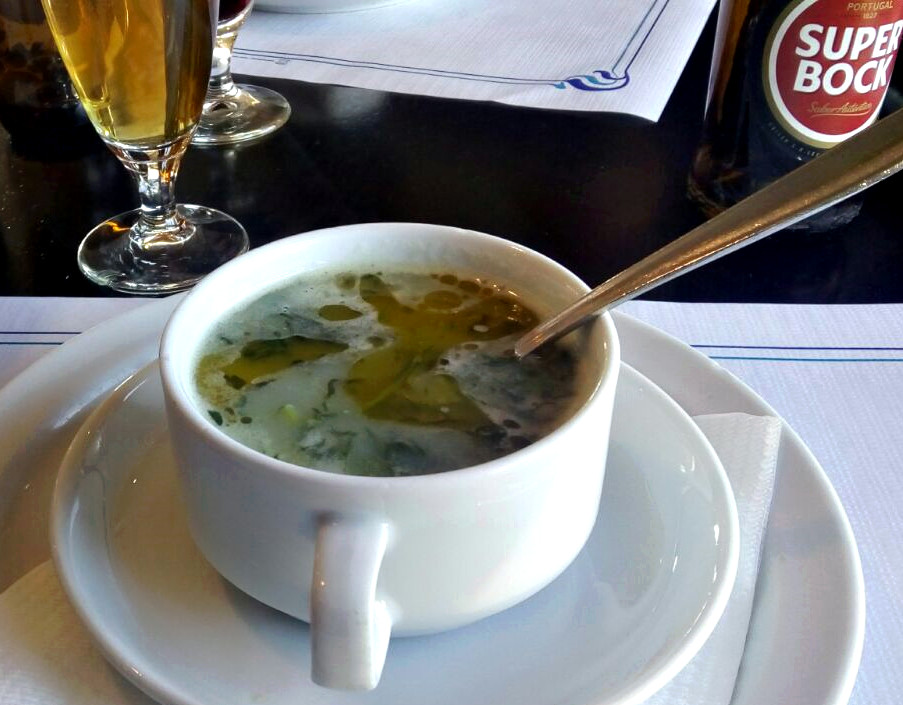 For our main course we both ordered Francesinhas. We could have shared as they were huge.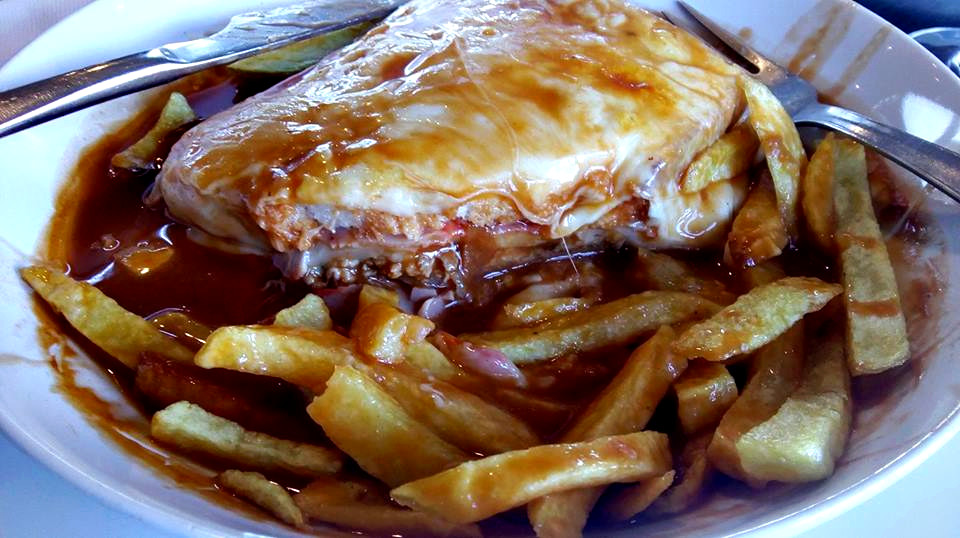 It is a good thing that we had a big lunch.  When we wanted to return to town we could not find a taxi and had to walk almost the whole way back. Fortunately there was a bus stop along the way and a very kind elderly Portugese lady made sure (through gesturing as she spoke no English)  that the hapless tourists got on the right bus.
After a couple of glasses of wine to restore our spirits we stumbled upon a little bar called Liz Caffe Bar.  We had  a delicious  meat and cheese platter  and of course some more wine.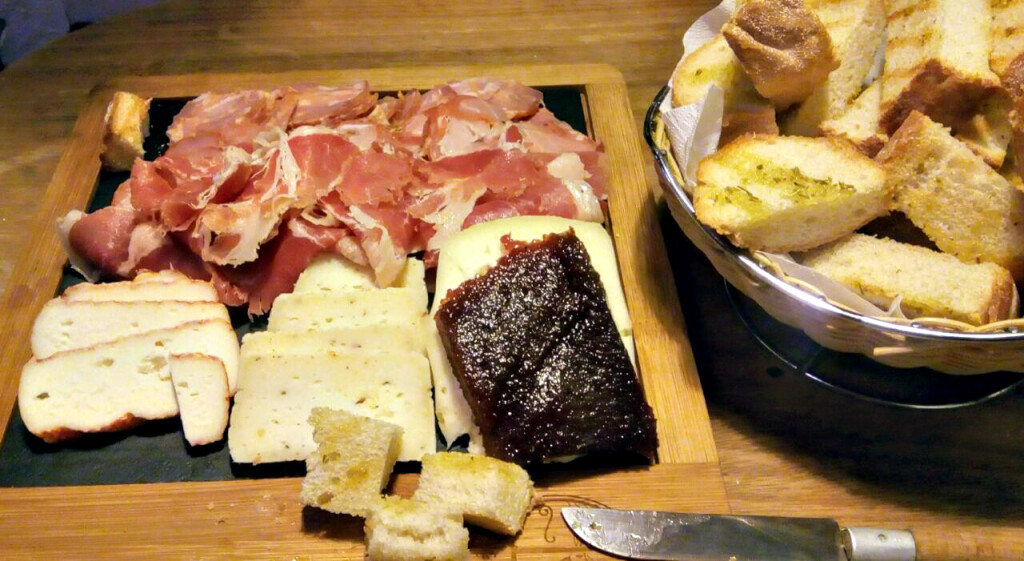 We loved Viana do Castelo and cannot wait to go back.  You can read about the rest of our holiday here.