I was thrilled to find Gochujang in my local Asian grocer recently.  This fermented red chilli paste is made from chilli powder, glutinous rice, fermented soybean powder, barley malt powder and salt.  It has a spicy, savory, sweet flavour and is an essential ingredient in various Korean dishes.  I decided to use it in a spicy Korean marinade for pork belly.
Korean Pork Belly Bulgogi
Slightly adapted from this recipe on the Korean Bapsang blog.
Translated Bulgogi means "fire meat". Thin marinated slices of pork or beef are cooked on the barbeque or on the stove-top. It was freezing when I decided to make Bulgogi so I pan fried it. I look forward to "braaiing" it over the coals next time.
Ingredients
900g thinly sliced pork belly
1 small onion thinly sliced
3 spring onions cut into 5cm pieces
Marinade:
7 tablespoons Gochujang (Korean chilli pepper paste)
3 tablespoons soy sauce
3 tablespoons mirin / rice wine
2 tablespoons sugar
1 tablespoon honey
2 tablespoons sesame oil
2 tablespoons minced garlic
1 tablespoon grated ginger
1/2 small apple grated (about 4 tablespoons) – optional
I could not find the Gochugaru (Korean chilli pepper flakes) used in the original recipe so I increased the amount of chilli paste by 1 tablespoon.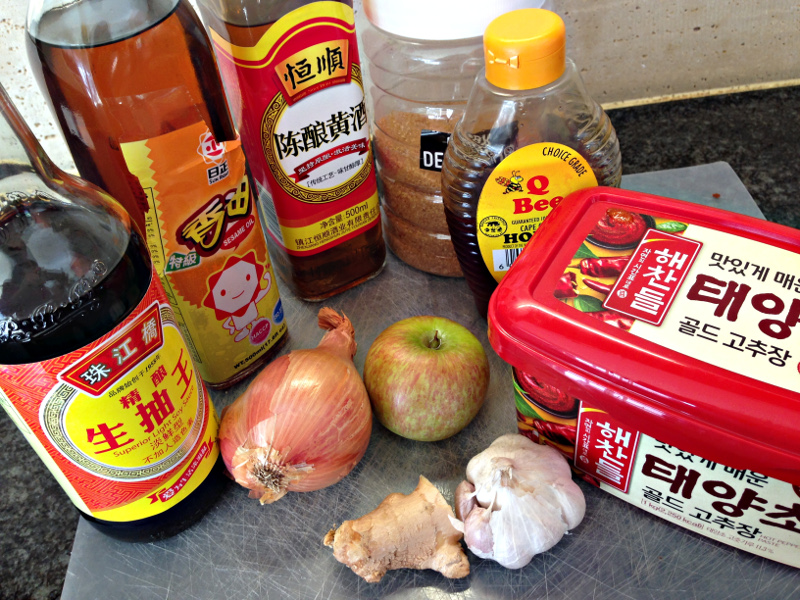 Mix the marinade ingredients.  Add  the onion, spring onions and pork belly.  Marinade for a couple of hours or overnight.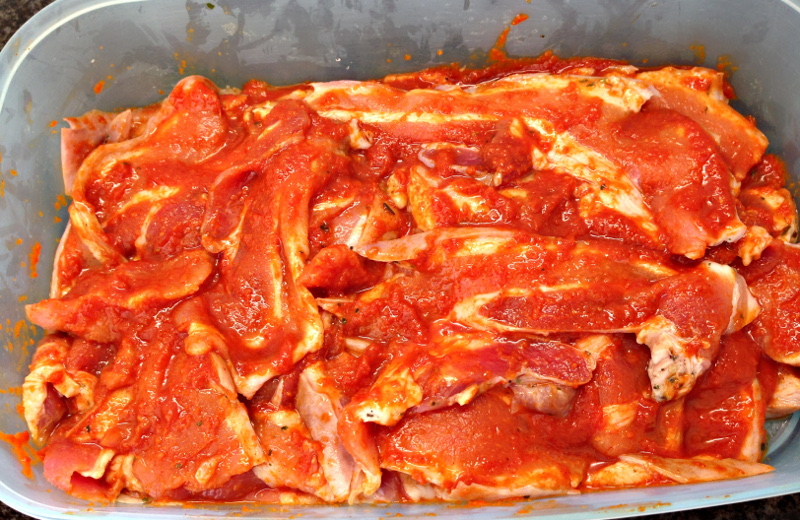 Pan fry over medium heat.  The sweetness of the chilli paste should caramilise the meat slightly.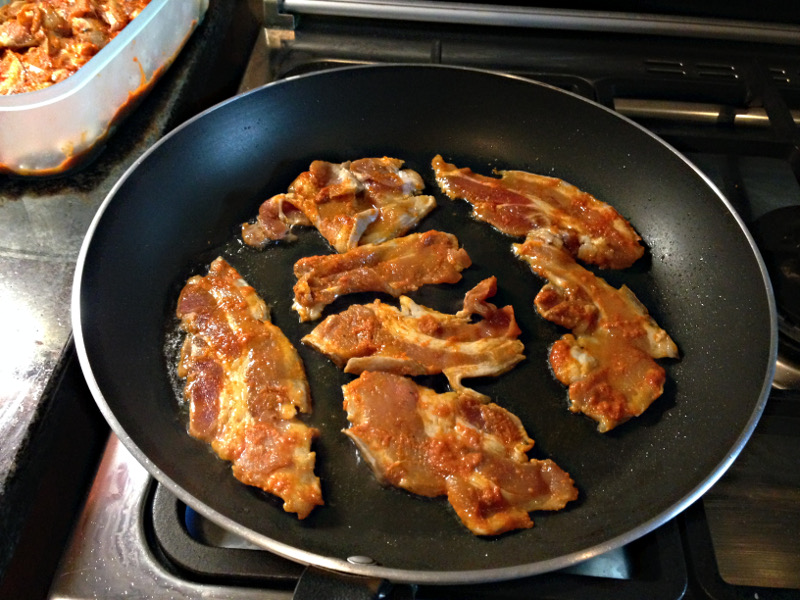 In the original recipe the meat is wrapped in lettuce leaves.  I could not find proper lettuce leaves in our little village on the day so I served it with rice and kimchi (salted and fermented Korean vegetables).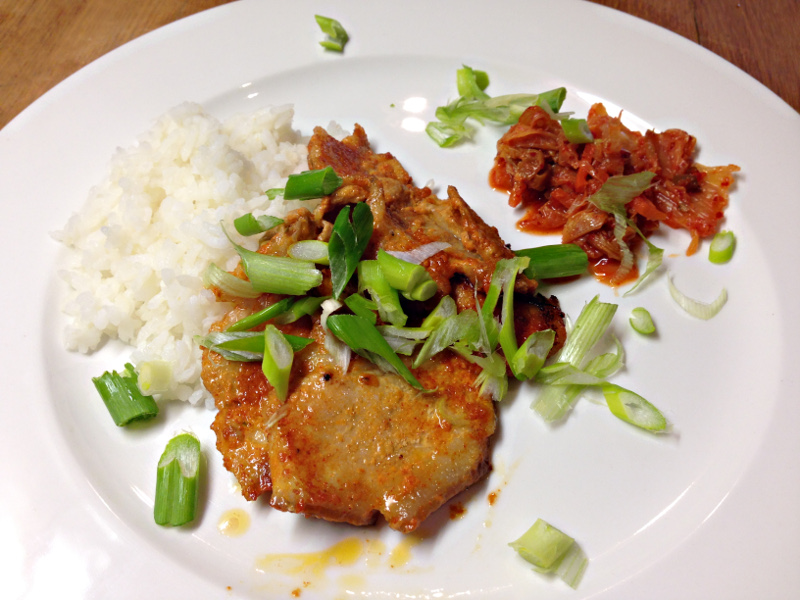 This was a very tasty and easy dish which you can really make with any meat.  Now that I have my  Gochujang paste Korean marinades will feature quite a bit at braais from now on.