I recently came across a gochujang sourdough bread recipe and decided to create a complete Korean meal by adding grilled doenjang chicken.
The bread
To make the gochujang sourdough bread, you can use your favourite sourdough bread recipe and add gochujang paste, spring onions and garlic. The ingredients for my recipe were:
350g unbleached, stone ground white bread flour
70g sourdough starter
265g water
7g salt
50g gochujang paste
1 green onion, very roughly chopped
10 garlic cloves, peeled and very roughly chopped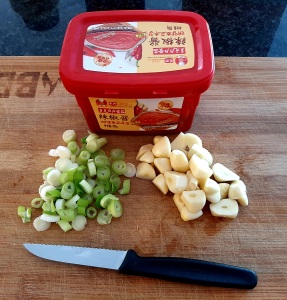 Mix the starter, water, salt and gochujang paste well together and then add it to the flour. Mix it all well.
Slightly fry the garlic in olive oil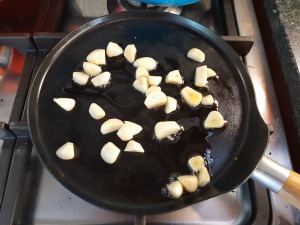 Then fold the onions and garlic bit for bit into the dough when you do the normal "folding" of the dough. Continue the process as you would normally do with sourdough bread and bake it in the oven.
The chicken
Spatchcock a whole chicken, cover it completely in brine and leave it in the fridge for at least 6 hours, but preferably over night. Remove the chicken from the brine, pat it dry with a paper towel, and put it back in the fridge for 3 hours.
Prepare Hyosun's marinade and marinade the chicken for at least 2 hours before grilling. Grill the chicken on medium coals, basting it now and then with the excess marinade.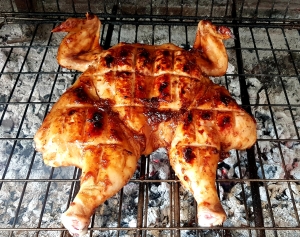 Serve the chicken and the bread together on a bed of green vegetables. In this case we used baby spinach (and some grilled corn). Garnish the chicken with fresh chillies, green onions and sesame seeds.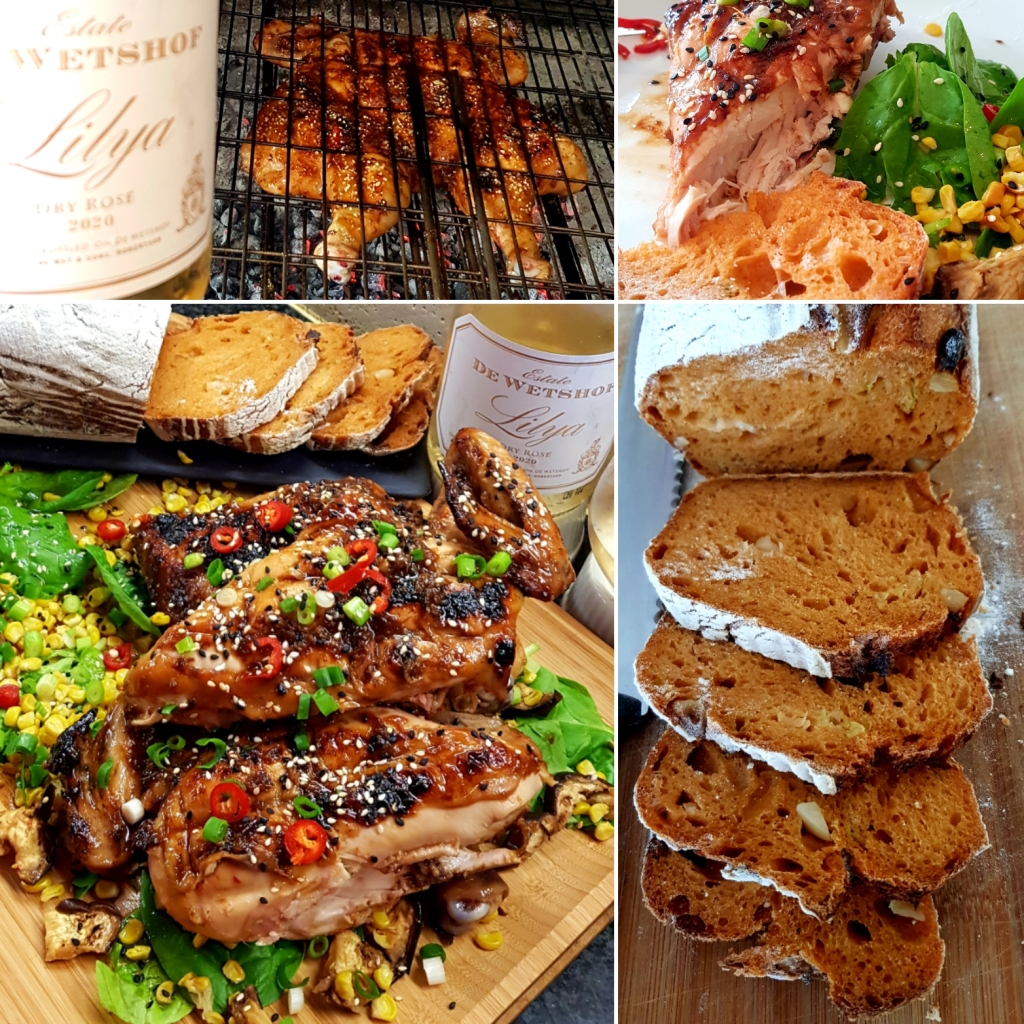 This dish was definitely in the top 3 best chicken dishes I have ever tasted. The chicken marinade is to die for!