This is a very easy and extremely tasty way to make authentic Thai pork spare ribs.
Ingredients for the pork
+/- 1.2kg good quality pork spare ribs
Ground white pepper for seasoning
Salt for seasoning
Ingredients for the Thai marinade
50ml oyster sauce
1 Tbsp light soy sauce
2 tsp fish sauce
2 tsp caster sugar (or any fine sugar)
2 Tbsp water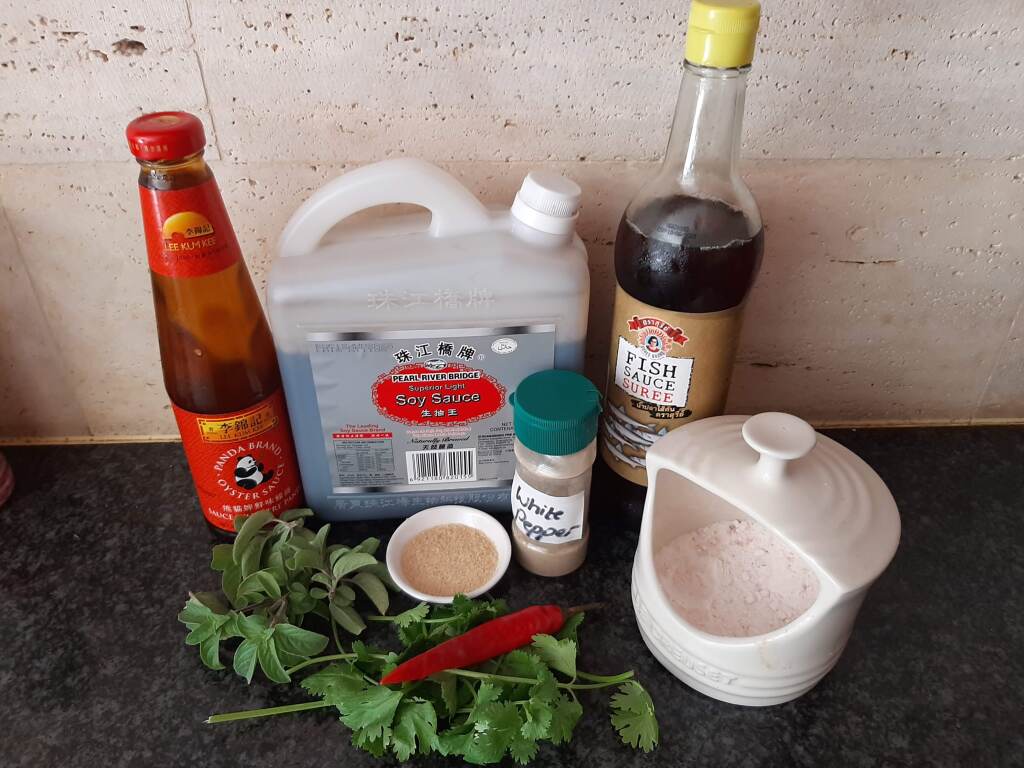 Ingredients for the garnish
Fresh coriander sprigs
Thai basil sprigs
1 long, fresh, red chilli chopped
Method
Preheat the oven to 180°C.
On a large piece of foil, place the pork ribs and season well on both sides with the salt and white pepper. Wrap the pork tightly and add another piece of foil on top to secure it completely and make sure no juices escape.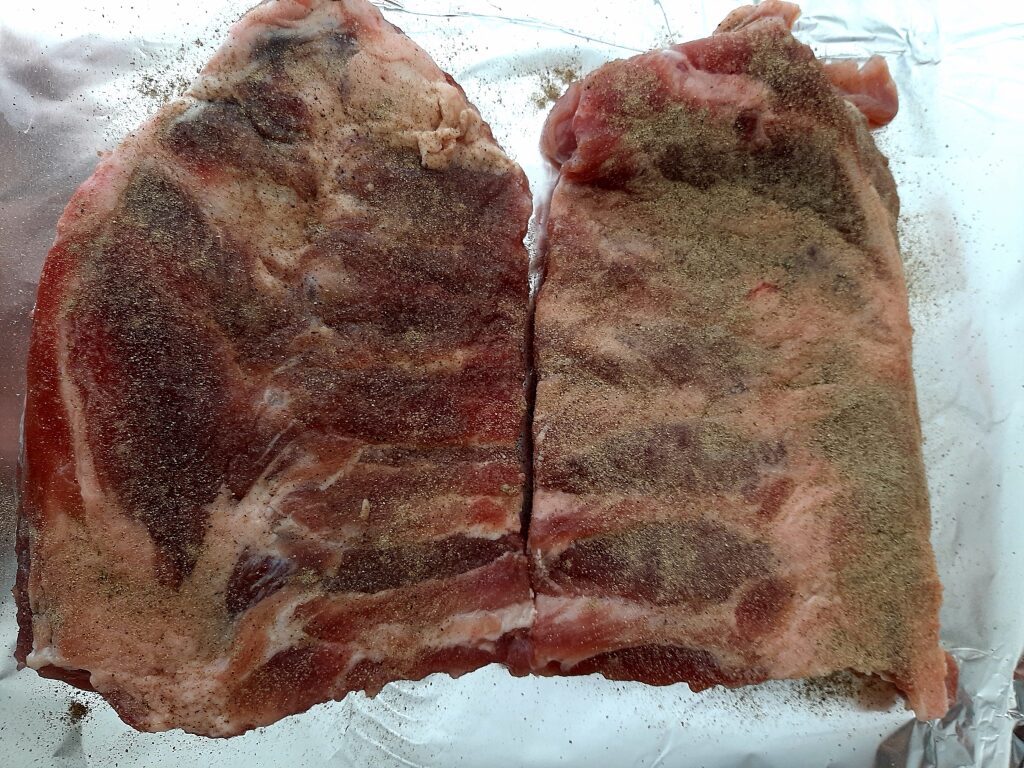 Bake for 2 hours until the pork is tender.
Let the pork cool down and put it in the fridge overnight (or if you are in a hurry, just let it cool down completely).
Place the oyster sauce, soy sauce, fish sauce, sugar and water in a small bowl and stir until the sugar has dissolved.
Remove the ribs from the foil and grill over medium coals, basting and turning the ribs often. Grill until the ribs are golden brown.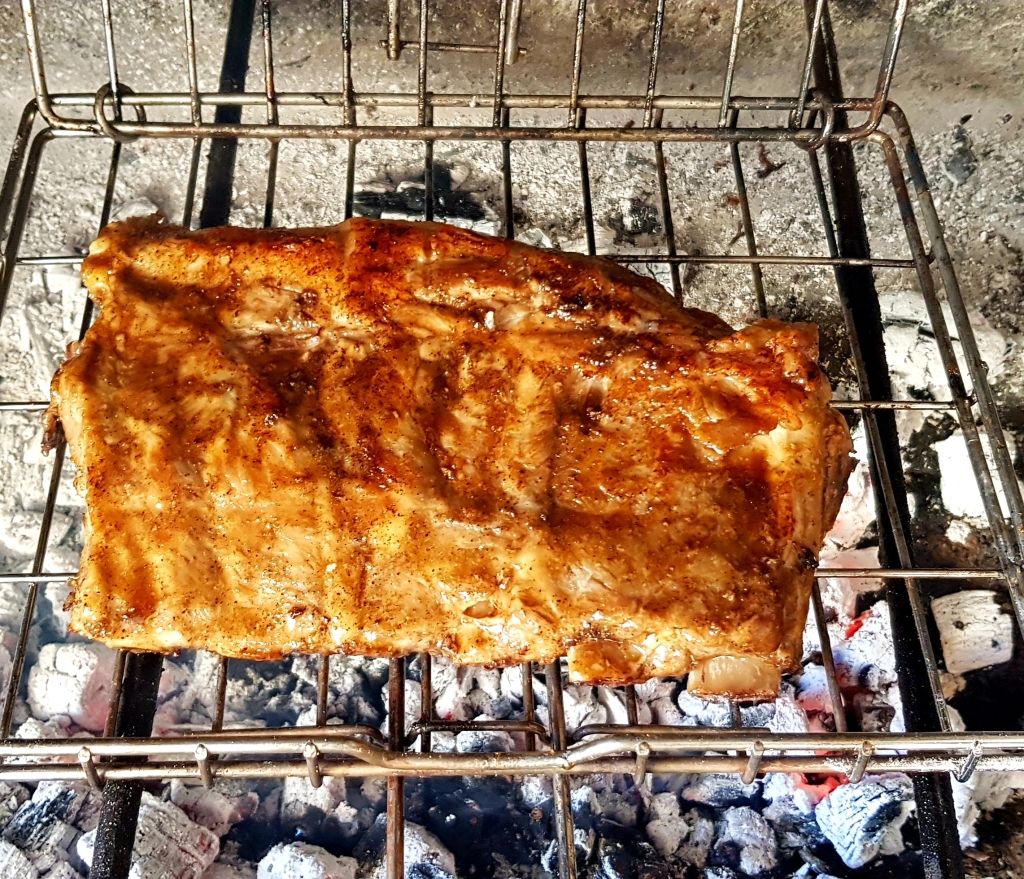 Transfer to a platter and serve with the coriander, basil and chilli as garnish.
Optional egg noodle stir fry
We decided to serve the ribs on top of an egg noodle stir fry with bell peppers, green beans, shitaki mushrooms, red onion, spring onion and grilled corn.
Ingredients for the egg noodle stir fry
Paired with a bottle of Rickety Bridge Brut Rosé MCC, this dish was well received.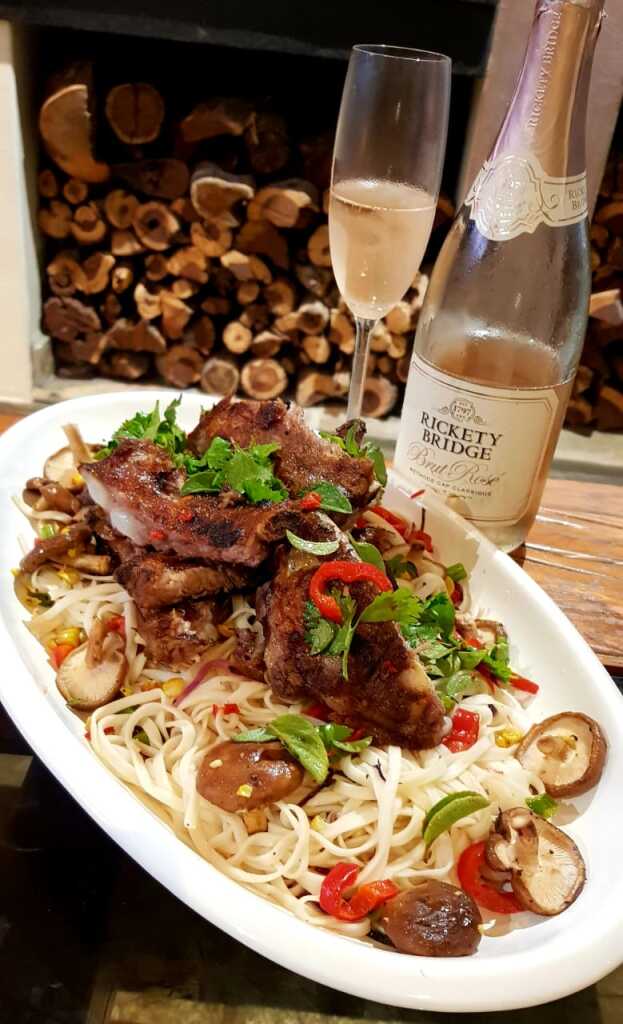 ….and then also served here with egg fried rice and a tomato and plum salad