The story continues with my recent acquisition of genuine Hungarian paprika. My first dish was this delicious Hungarian mushroom soup which was a big success. I then decided to make this Hungarian chicken paprikash and for a starch I thought Shlishkes would work pretty well.
Paprikash
The paprikash is very easy to make and except for the Hungarian paprika, requires simple ingredients.
Ingredients
8 chicken thighs
4 tsp genuine Hungarian paprika
50ml olive oil
1 medium onion, finely chopped
300ml quality chicken broth (preferably home made)
80ml sour cream
80ml milk
2 Tbsp all-purpose flour
Salt
Black pepper
Chopped parsley for garnish
Instructions
Season the chicken thighs with salt and black pepper and rub generously with the paprika.
Heat the olive oil in a large pan (with a lid) and add the onions. Fry the onions until translucent. Add the chicken and fry on both sides until brown.
Stir in the broth and cook covered over medium heat for about 30 minutes. Cook for another 10 minutes without the lid. Remove the chicken and set aside.
Mix the sour cream, flour and milk well together in a small bowl. Add this mixture to the pan, stirring continuously until the sauce thickens.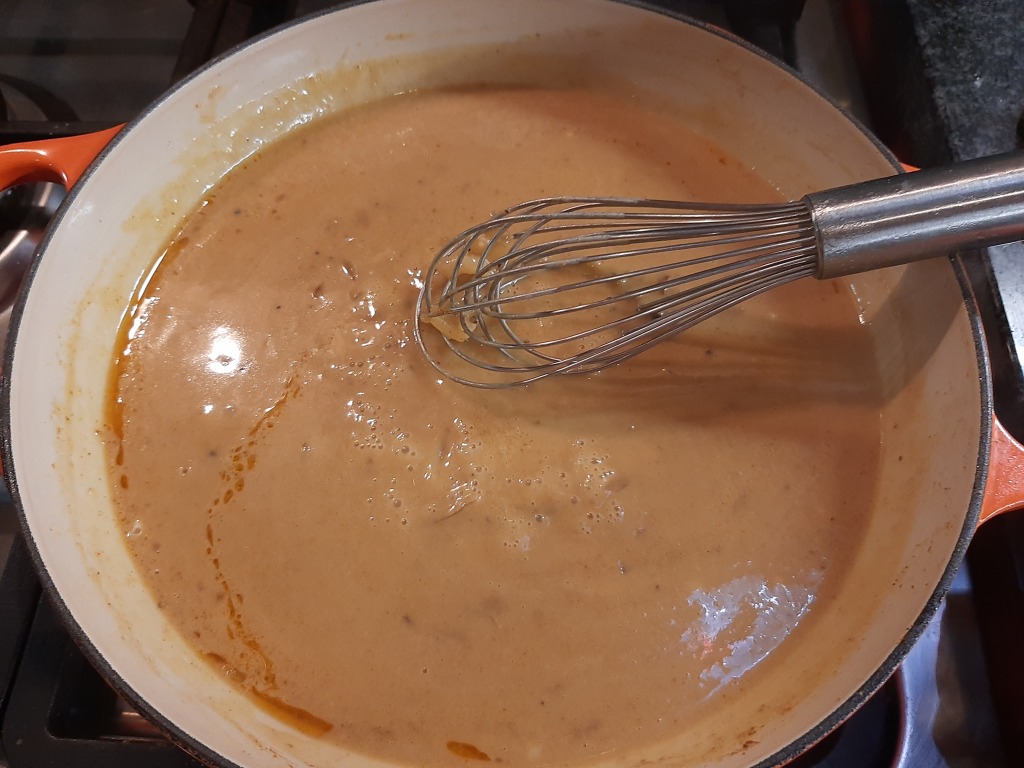 Return the chicken to the pan and sprinkle with chopped parsley. The original recipe for the paprikash can be found here.
Shlishkes
The shlishkes are Hungarian potato dumplings which takes a bit more time and needs a bit more skill, but the ingredients are very basic.
Ingredients
Kosher salt
1kg potatoes
650ml all-purpose flour (may need more)
2 eggs, beaten
100g butter
250ml fine bread crumbs
Instructions
Cook the potatoes until they are soft. In a bowl, peel them, mash them, add the eggs and a teaspoon of salt. Add the flour steadily until you get a soft dough.
Transfer the dough to a well floured surface and knead until smooth.
Break off golf ball size pieces and roll them until the diameter is about 2cm. Cut into 4cm pieces.
In a large pot, boil some water, add the dumplings in batches and scoop them up when they surface.
In a large pan, melt the butter and add the crumbs, mixing it all well.
Roll the dumplings in the mixture, and then you are done!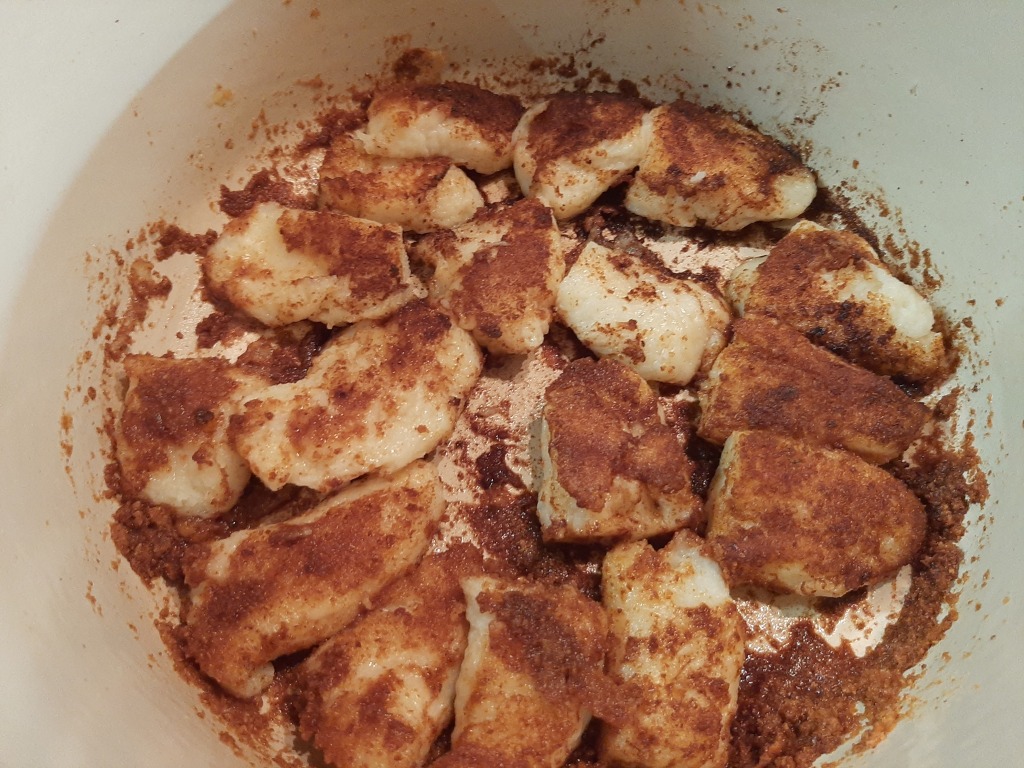 Then serve the two together with a nice bottle of Cabernet Sauvignon. The original recipe for the shlishkes can be found here.