This is an old recipe of mine with a bit of a twist by adding various condiments like guacamole, gremolata and chimichurri. This is one of my best soup recipes and one which I make each winter.
I would normally cook this when having friends over, so this recipe caters for about 15 main meals or about 25 starters. This soup freezes great, so you can always put the leftovers in containers and freeze it for later use. You can obviously half or even quarter this recipe.
Ingredients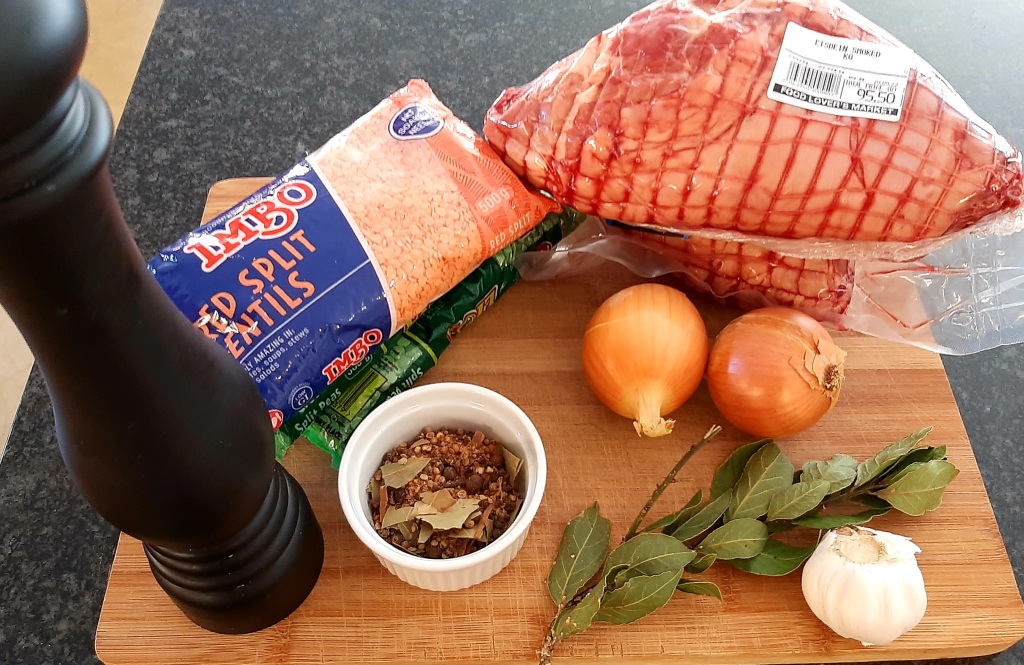 2.5kg smoked eisbein / hock – bone in
1kg dry, split peas
500g dry, red split lentils
1 bulb garlic, cleaned and minced
4 medium onions, sliced – you can go with more onions if you prefer
3 Tbsp pickling spice – you can use the stuff you buy in the shop or make your own – homemade pickling spice is much better
5 bay leaves – additional to the ones in the pickling spice
1l chicken / pork stock – homemade stock makes a real difference
Salt and freshly ground black pepper.
Oil for frying
Method
Heat up oil in a large soup pot. Add the pickling spice and fry for 1-2 minutes. Don't burn the spices. Add the onions and garlic and fry them until translucent.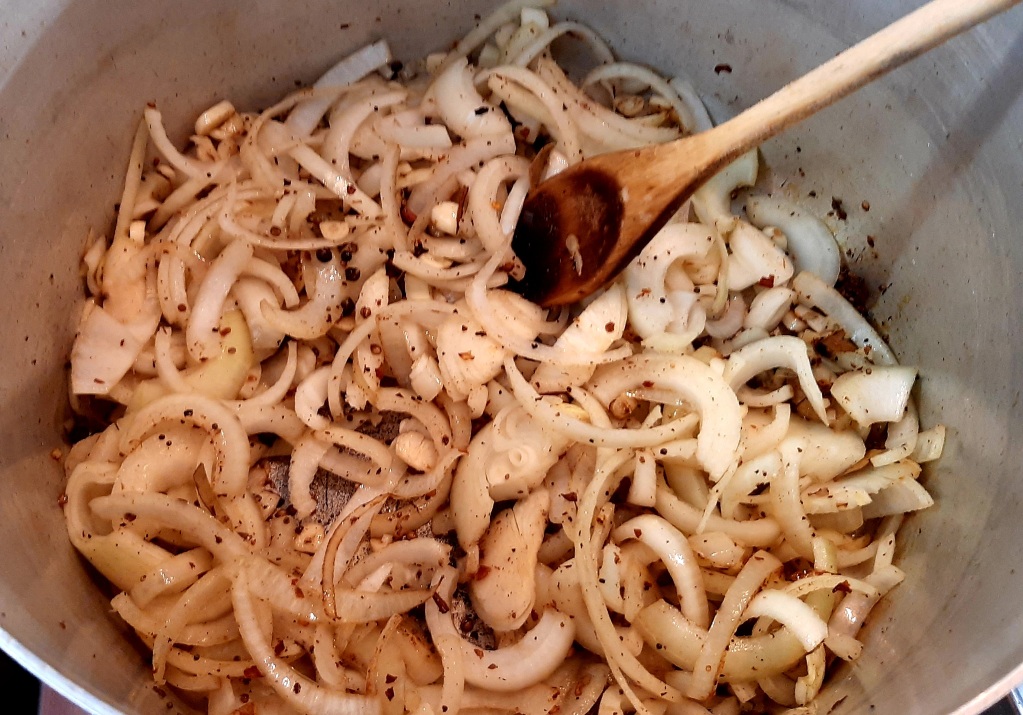 Add the meat, pickling spice and bay leaves. Add enough water to cover the meat. I added about 3l of water.
Bring to a boil and then let it simmer until the meat comes easily off the bone. This will probably take 2.5 to 3 hours. Add water if needed. Turn the meat over once during this process.
Remove the meat from the pot and let it cool down.
Add the peas, the lentils and the stock to the pot with another 1l of water. In total there should be between 5l and 6l of fluid (including the stock) going into the pot, but this will depend on the consistency you want. Let it simmer and stir often.
In the meantime, remove the bones and skin from the meat and discard. Chop the meat up into roughly 1cm pieces.
When the peas and lentils have dissolved completely (this will take at least 2 hours), add the meat and cook through.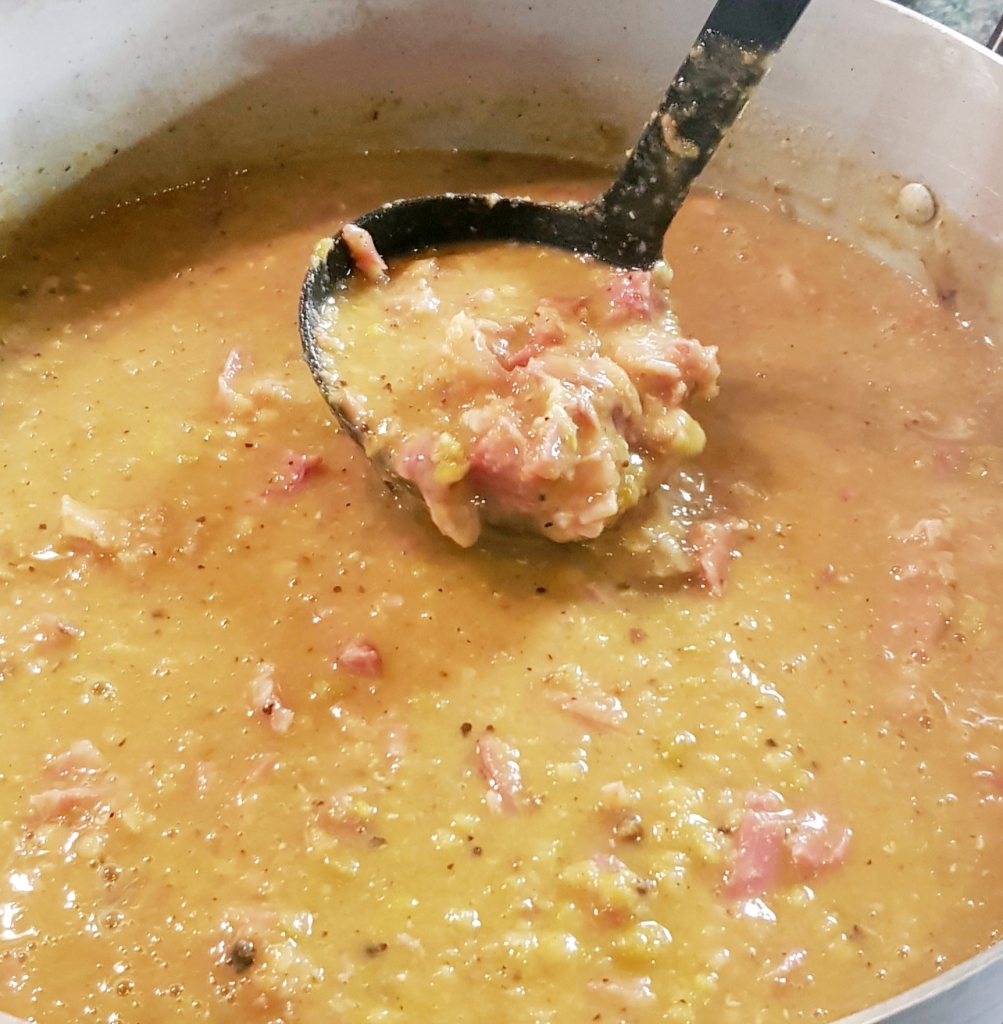 Add salt and black pepper to taste. I added 2Tbsp salt and 2Tbsp freshly ground black pepper.
Turn off the heat and let the soup stand for about 30 minutes.
Serve with rustic bread and condiments such as guacamole, gremolata or chimichurri.
The various condiments served with the soup
We enjoyed this with a nice bottle of Six Hats Viognier from Piekenierskloof Wines.