This chorizo and broccoli soup is one of my favourites because of the contrast between the spicy chorizo sausage and the smooth creaminess of the broccoli.
I used the following ingredients which is enough for 4 servings: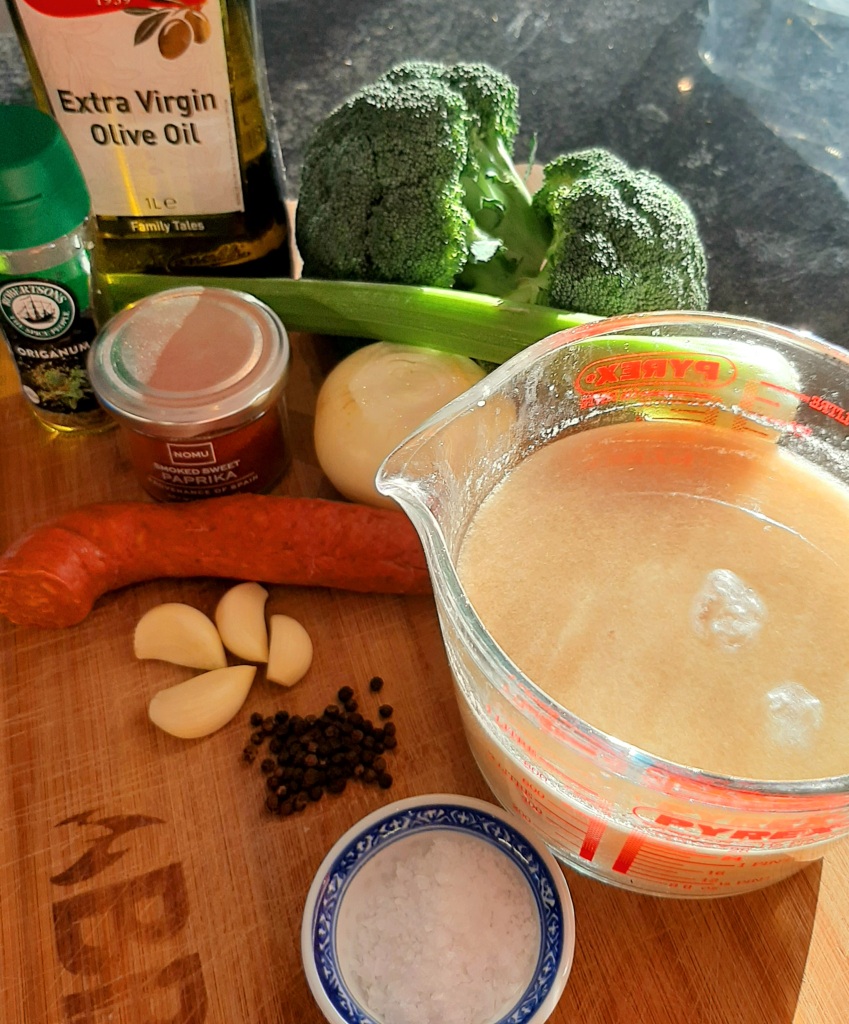 Ingredients
500g broccoli, chopped (keep some florets as garnish)
100g chorizo, 2mm slices
1 stalk celery, chopped
1 medium onion, chopped
4 garlic cloves, chopped
1 tsp smoked paprika (optional and depends of the amount of paprika in the chorizo)
1 tsp dried origanum
600ml chicken stock, homemade if possible
Freshly ground black pepper
Salt
Olive oil
The ingredients all chopped up
Method
Fry the chorizo in a heavy pot with a dash of olive oil for +/- 5 minutes.
Remove the chorizo and set aside.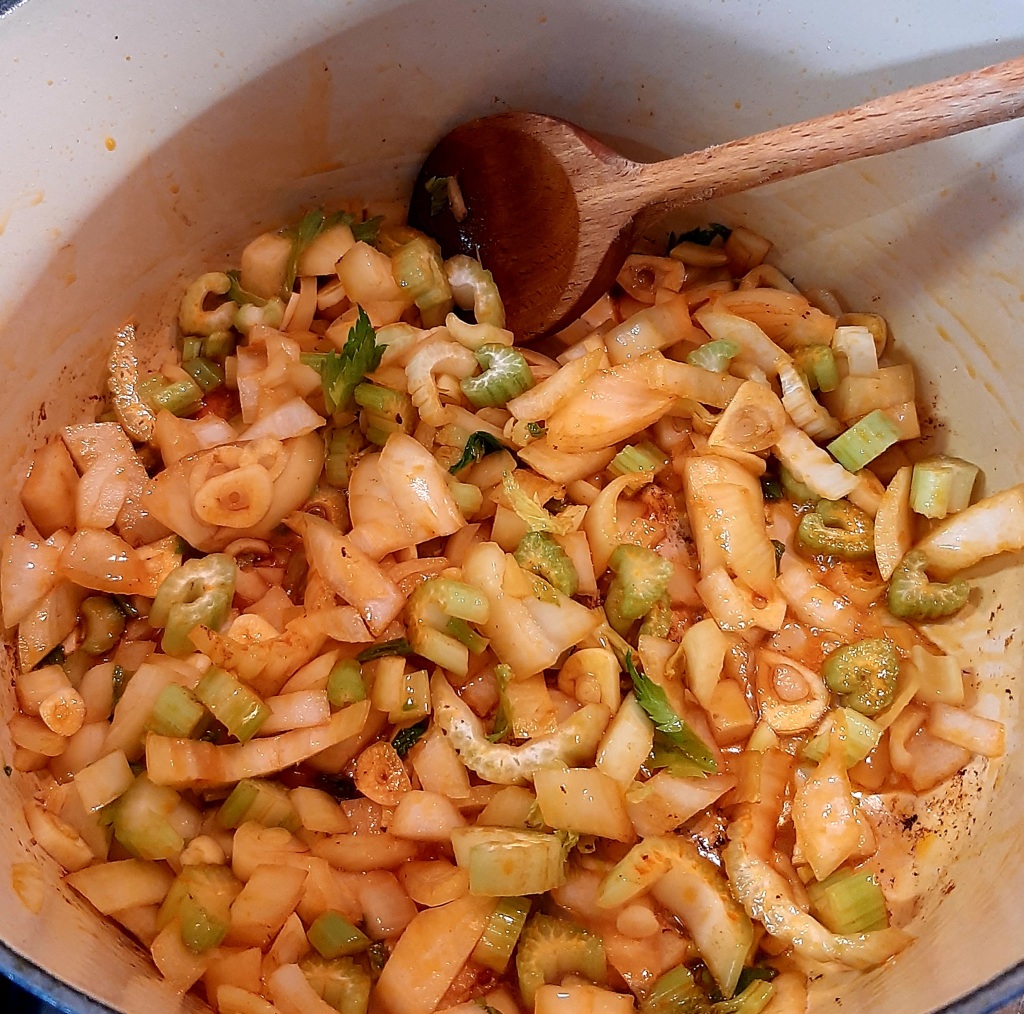 Add the onion, garlic and celery and fry until the onion becomes slightly brown.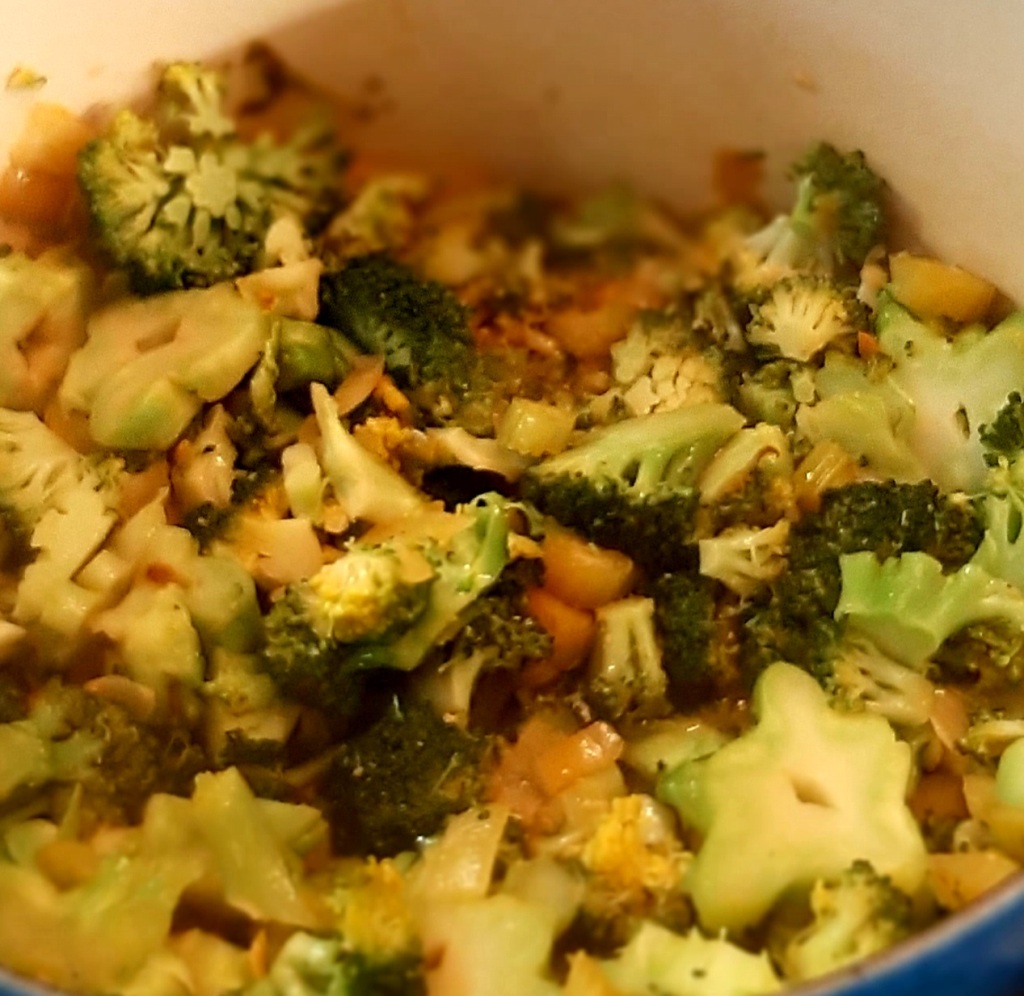 Add the broccoli, 100ml of the stock and cook for about 15 minutes with the lid on, stirring often.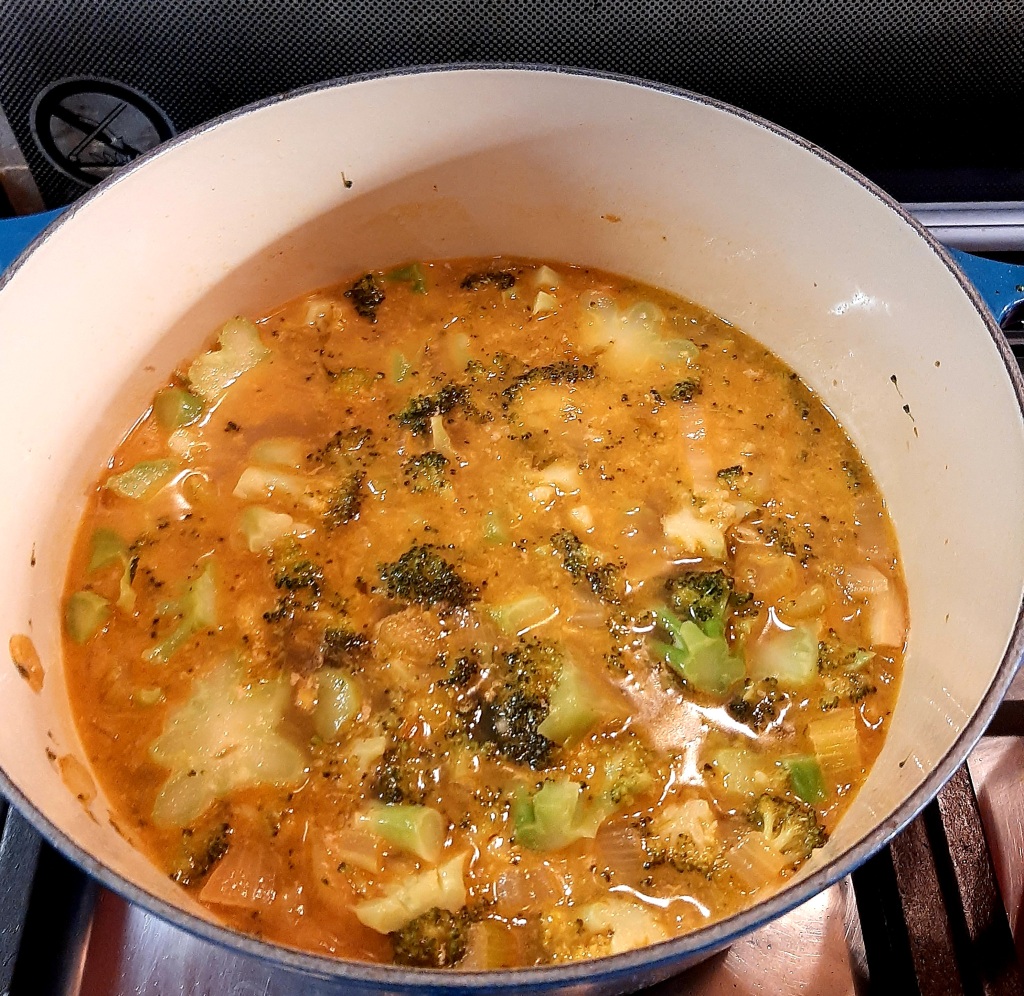 Add the rest of the stock, bring to a boil and remove from the heat.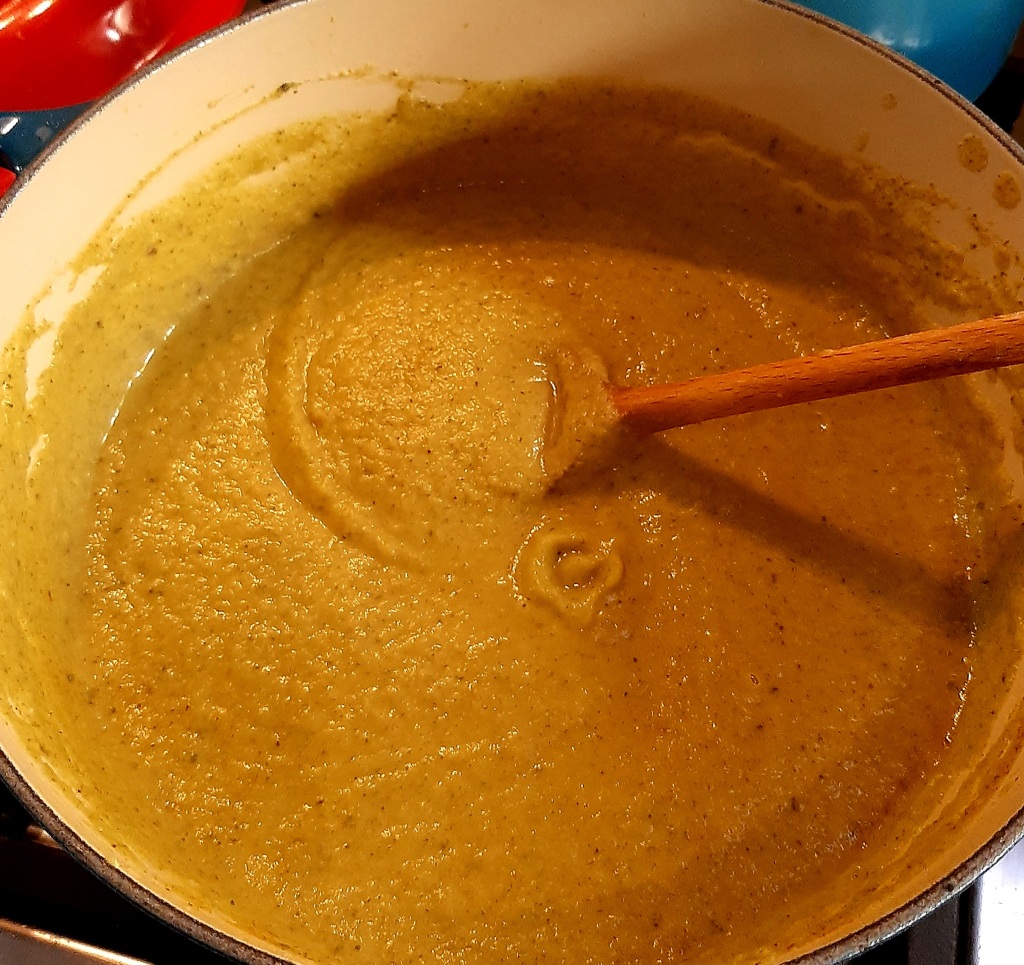 Let it cool down slightly and then liquidize all of it together with stick blender until it gets a smooth and creamy texture.
Put the pot back on low heat and add the origanum and optional paprika. Also add salt and pepper to taste.
Cook for another 15 minutes on low heat and serve with the chorizo and broccoli florets as garnish.
We enjoyed this with a nice bottle of 2020 Pinotage from Maastricht.