This is a very easy dish which can be served as a main or a starter or a side dish.
Green beans or string beans, are at their best when picked young and tender for a fresh, crunchy texture. The guanciale can probably be replaced with pancetta or bacon, but it offers a much more complex and rich flavour.
This dish is often served just using pancetta, green beans and feta, but replacing the pancetta with guanciale and adding roasted garlic and balsamic vinegar, creates a combination to die for.
The following is enough for 4 people as a side dish:
Ingredients
450g fresh green beans, trimmed and cut in half
140g guanciale, cubed in 1cm pieces (you can use less guanciale or replace it with pancetta)
1 bulb garlic, cleaned and sliced thinly (you can use less garlic)
2 Tbsp balsamic vinegar
125ml crumbled feta cheese
Salt & freshly ground pepper to taste
Parsley for garnish
Method
Fry the guanciale in a deep pan over medium heat.
Fry the guanciale to release all the fat
When the guanciale is crisp and most of the fat has been released, add the garlic to the pan and fry until brown. Remove the garlic and guanciale from the pan and set aside.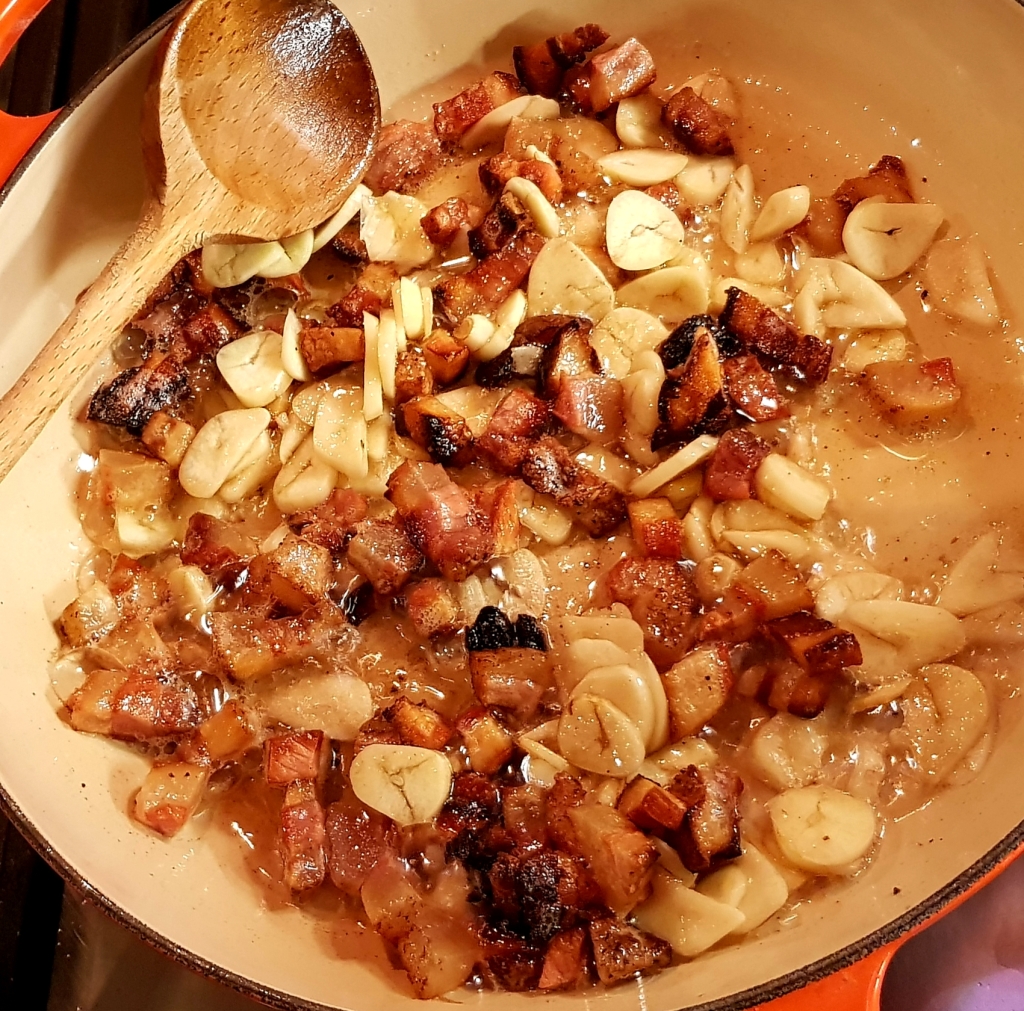 Add the beans and balsamic vinegar to the pan and sauté until the beans are almost al dente.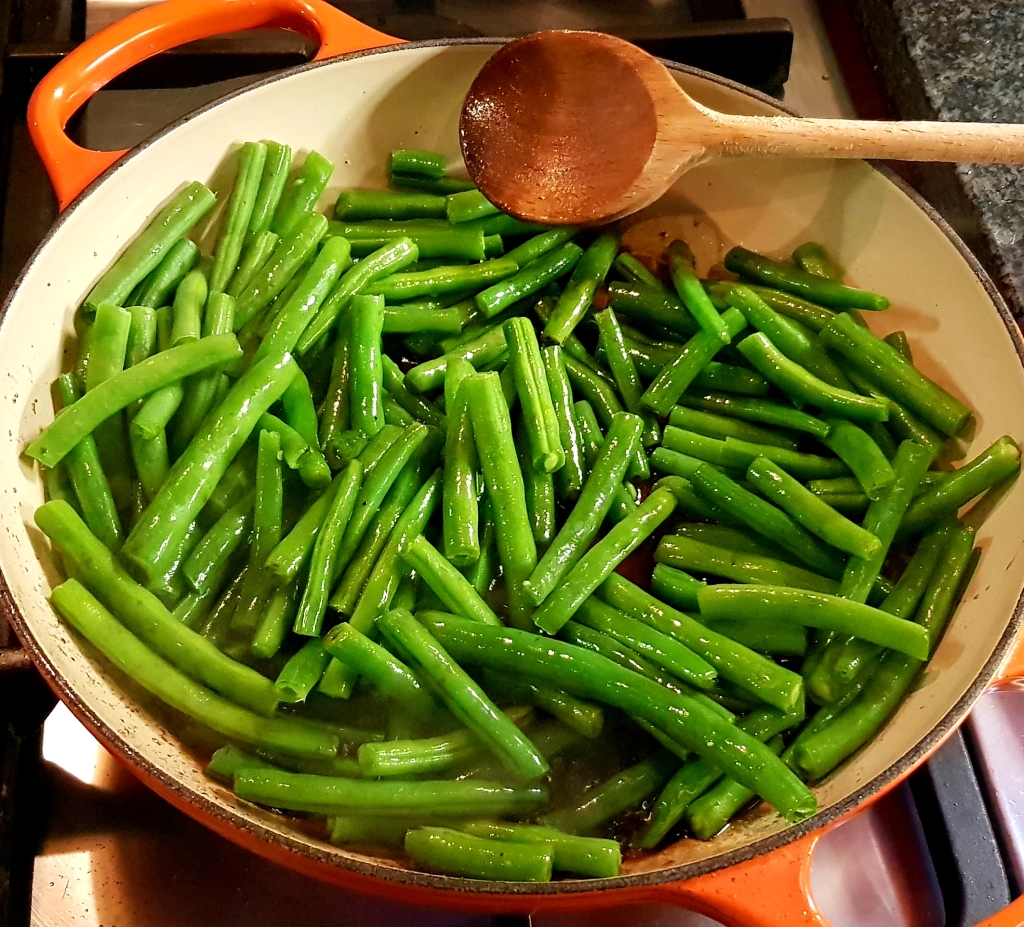 Add the feta, guanciale and garlic and stir through.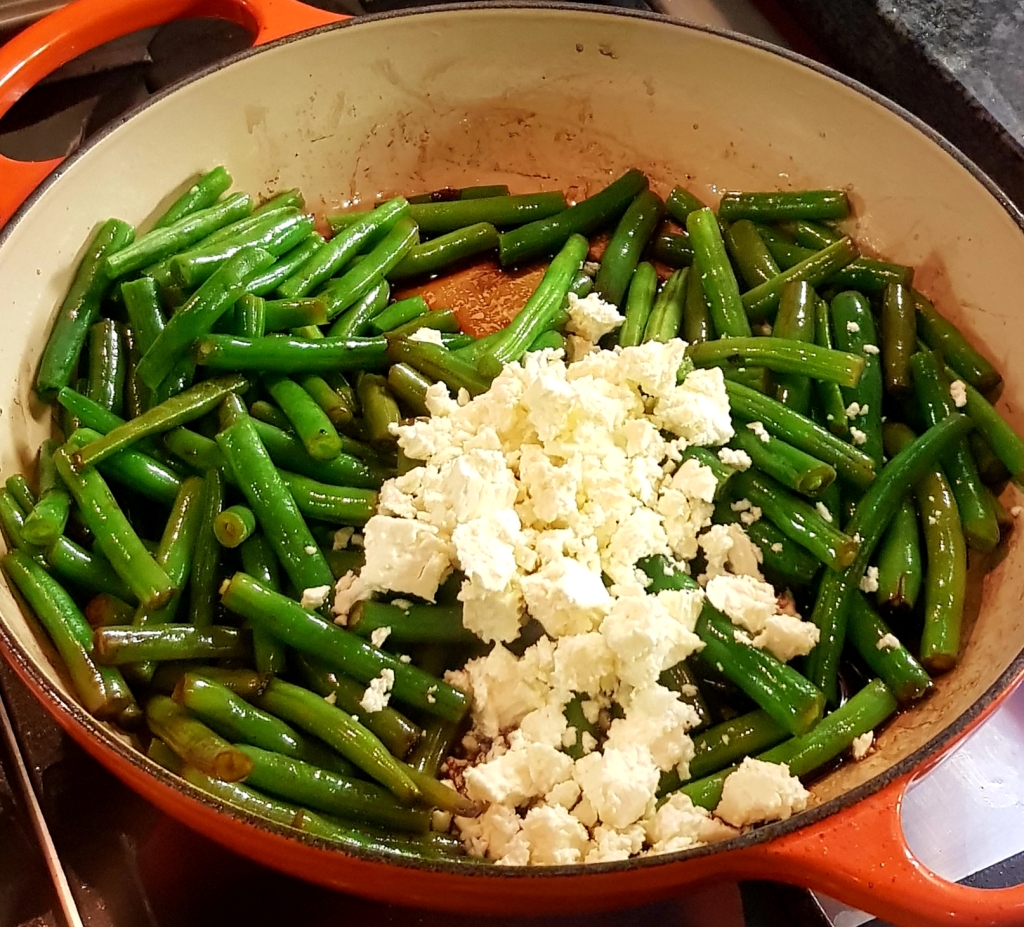 Adjust the salt and pepper and serve hot with parsley as garnish. We enjoyed this with a bottle of Louis57 Sauvignon Blanc.