Rancho is a dish typical of Portuguese cuisine and originates from the Trás-os-Montes e Alto Douro Province where "Trás-os-Montes" translates to "behind the mountains". It is casserole-type of dish consisting mainly of beef, bacon, chorizo, garlic, chickpeas and pasta, although there are many variations on this. Rancho is a rich, hearty dish and should be enjoyed on cold, winter's days with a good wine.
You will need the following for this dish, but you can omit the carrots, cabbage and potatoes.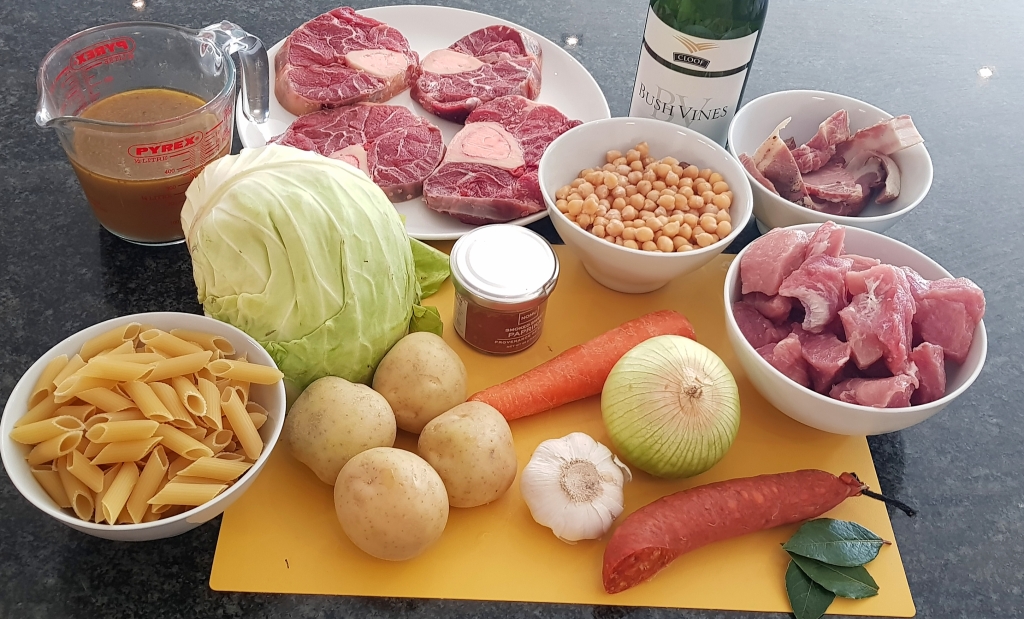 Ingredients
100g chorizo, thinly sliced (some recipes call for blood sausage to be used)
500g boneless pork, cut into cubes
4 beef shin cuts (+/- 600g), cut into cubes and keep the marrow bones aside
200g bacon, diced
250g canned chickpeas or 80g dried chickpeas, cooked
150g penne or macaroni pasta
1 onion, diced
6 garlic cloves, chopped
1 carrot, cut into cubes
4 medium potatoes, cut into cubes
150g cabbage, thinly sliced
2 tsp paprika
3 bay leaves
100ml dry white wine
500ml chicken stock (it is important to use good quality stock)
Chopped parsley for garnish
Olive oil
Freshly ground black pepper
Salt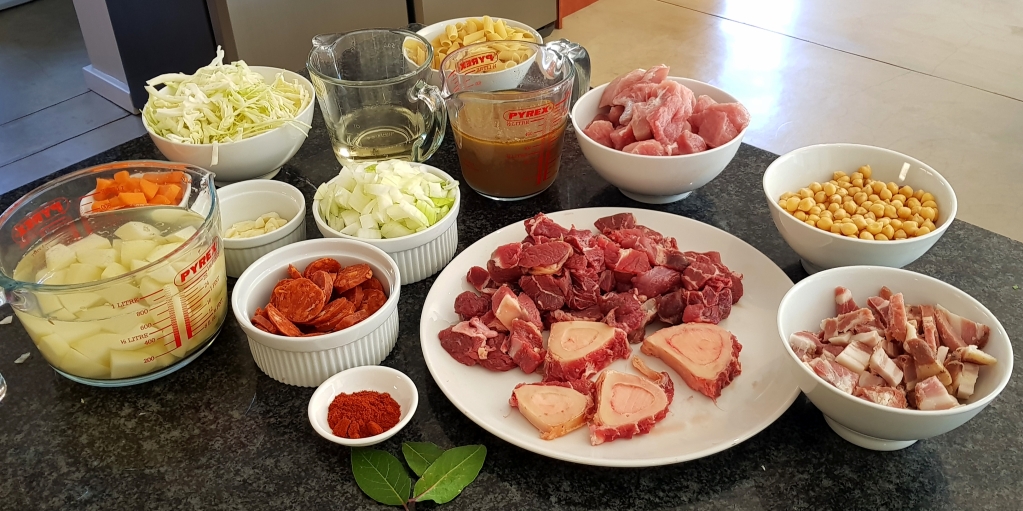 Method
In a heavy Dutch oven, heat up a dash of olive oil and fry the garlic, bay leaves and onion until the onion becomes translucent.
Add the chorizo, cubed meat and bacon and stir. Add the paprika and about 5ml ground black pepper. Fry over medium heat until the meat is slightly brown, stirring often.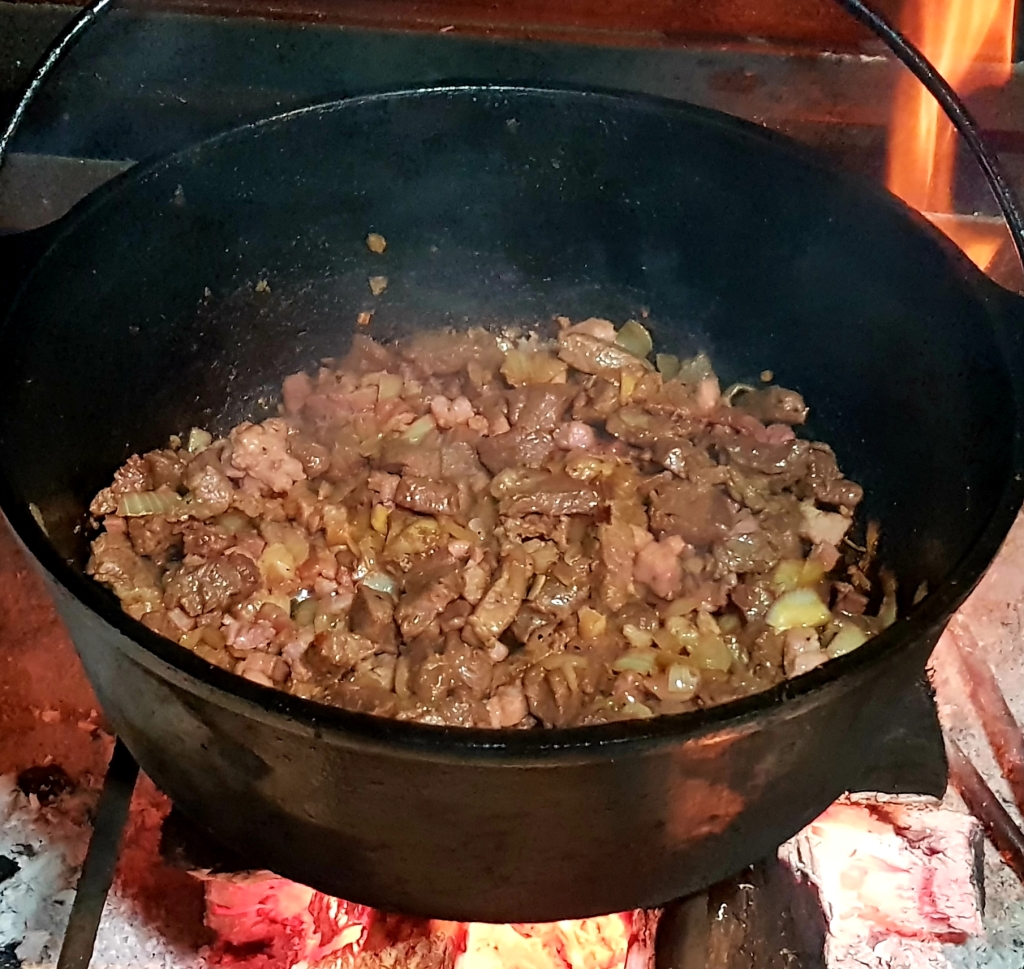 Add the wine, stock and marrow bones and let it simmer over low heat with the lid on. Add water if necessary as it is important that there is substantial sauce when serving up.
When the meat is tender, add the carrots, potatoes and cabbage. Cook until the carrots become tender, stirring slightly now and then.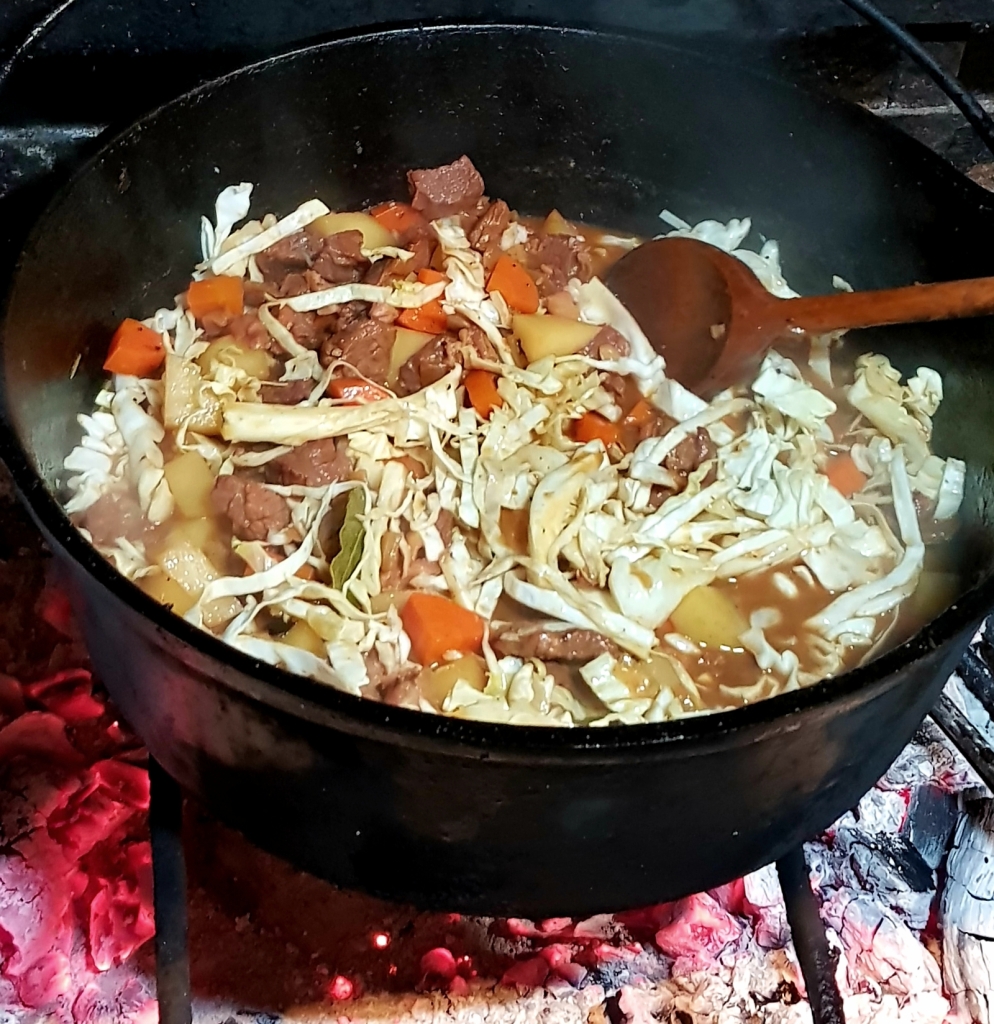 Adjust the seasoning with salt and black pepper if necessary.
Add the pasta and wait until it becomes al dente. Fold the chickpeas into the casserole and remove from the heat. Let it rest for 15 minutes with the lid on before serving up.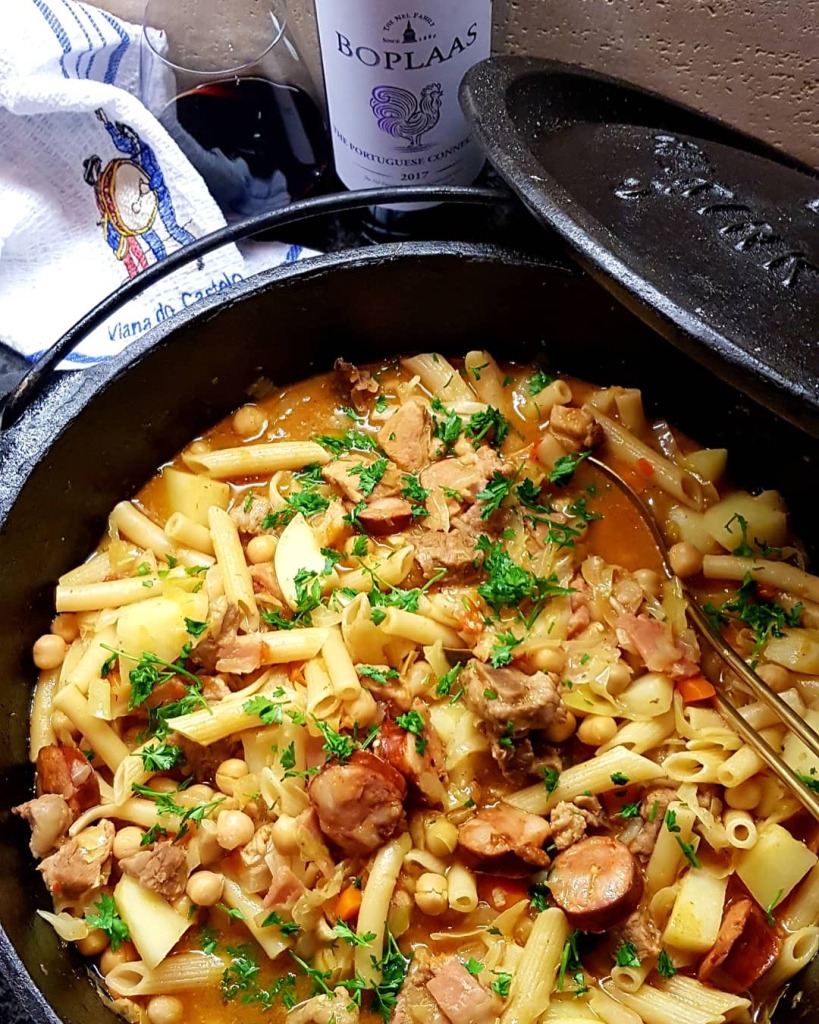 Garnish with some chopped parsley and enjoy with a good red wine.