A braai pie is a South African way of cooking a calzone-style pizza (or pie) over the coals. This one specifically, was filled with homemade salami, guanciale and olives, but you can use any filling you like.
Pecorino or Parmesan cheese and lots of baby spinach are also necessary. The cheese, to contribute to the pizza taste and the spinach to prevent the pastry from getting soggy and being crushed by the grid. A folding grid is a must for this dish.
Here is a post to a braai pie we made back in 2018.
You will need the following ingredients for the braai pie:
Ingredients
2 x 400g puff pastry, rolled out
100ml tomato passata
1 egg, well whisked
Some filling. I used homemade salami, fried guanciale and some halved black olives, but you can use any filling except raw meat.
200g baby spinach
50g grated Parmesan cheese
Non-stick cooking spray
Method
This can be tricky to make. The temperature of the coals need to be just right (rather on the cold side than too hot) and you have to be careful to not let the pastry stick to the grid and tear. Patience is key.
Make sure the grid is cold and spray it with a non-stick cooking spray.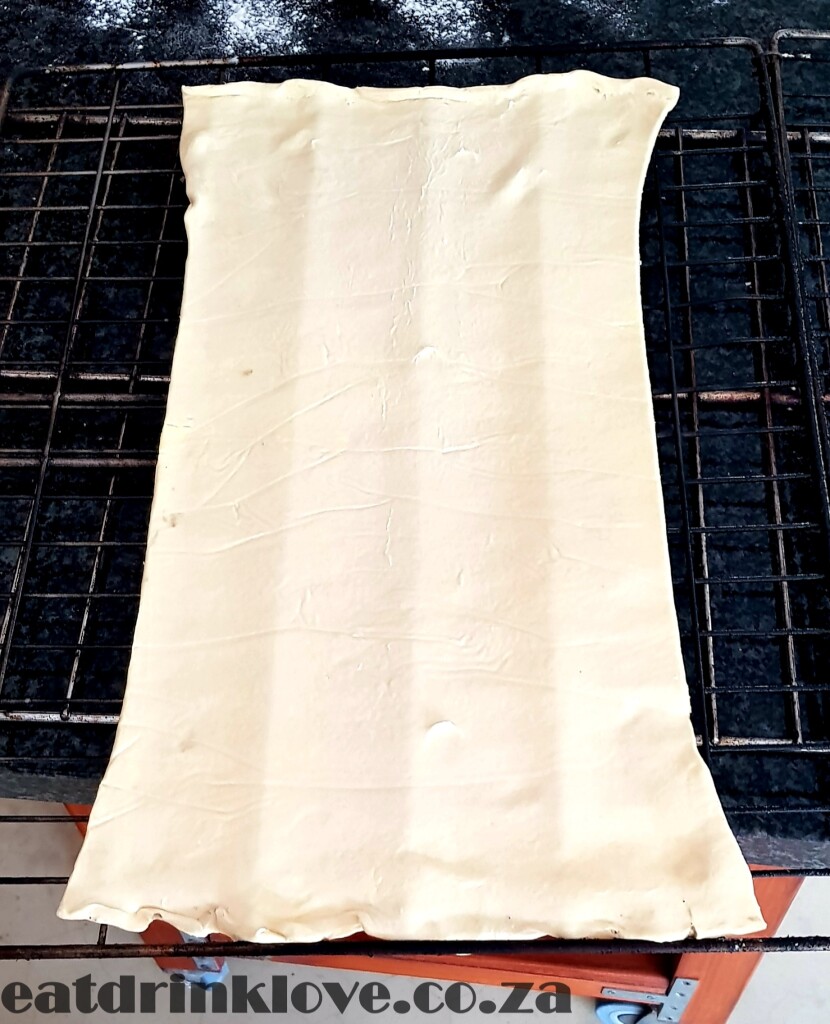 Put one of the puff pastries on the grid and brush with half of the passata sauce.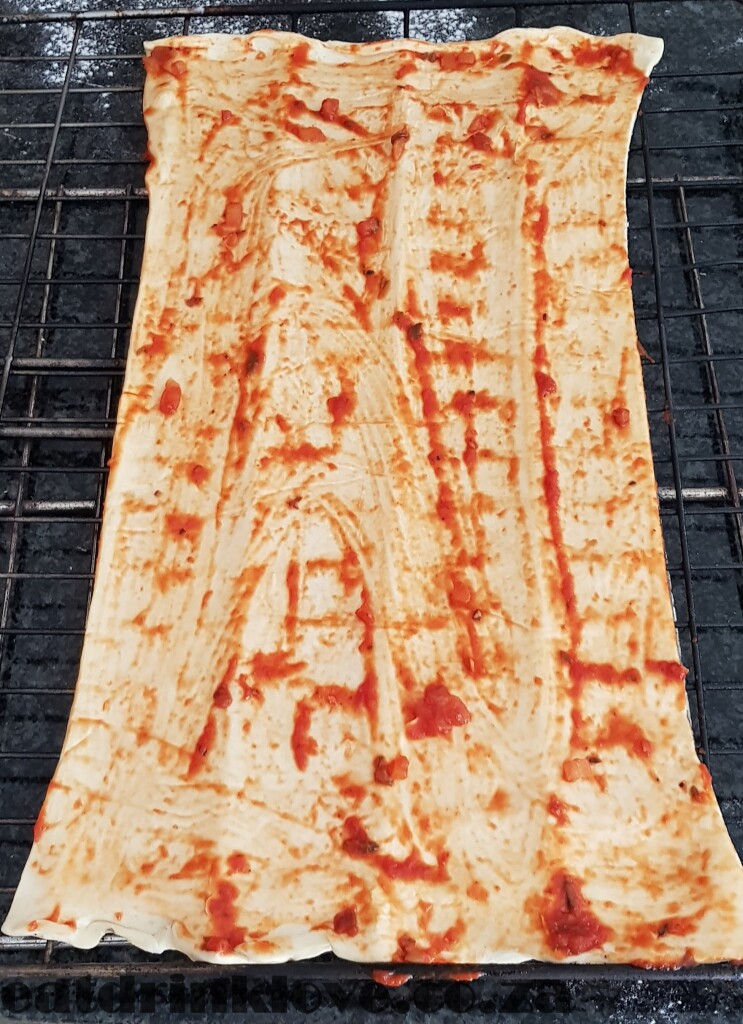 Cover the dough with a layer of baby spinach.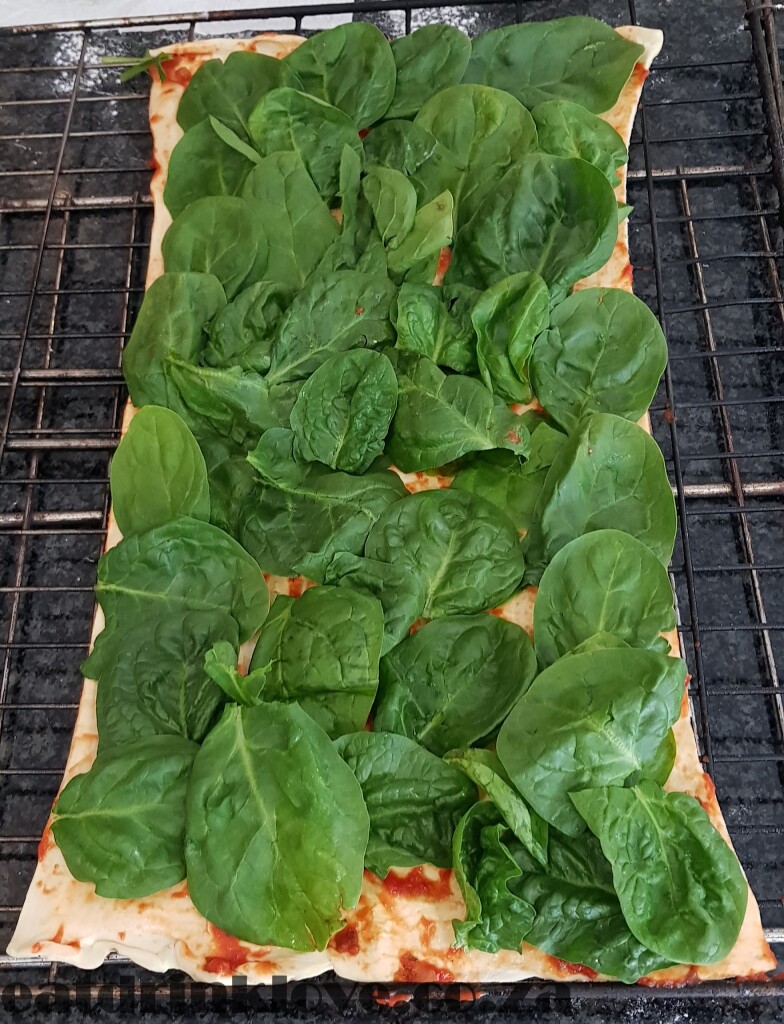 Add the filling on top making sure it is evenly spread.
Sprinkle the grated cheese evenly on the filling.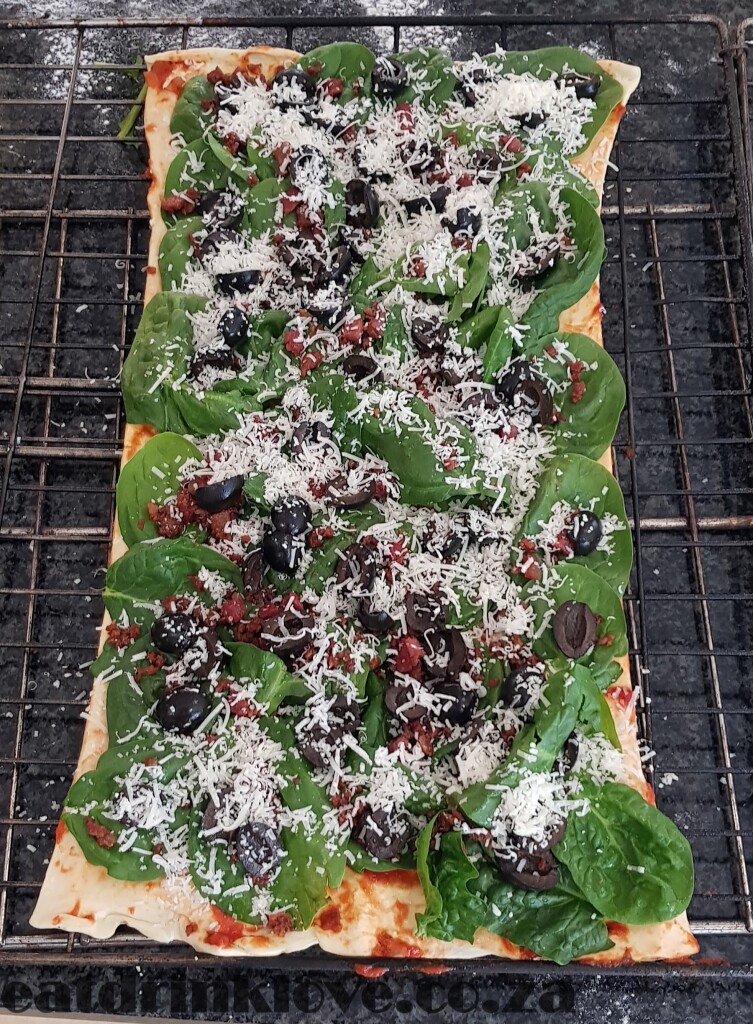 Add another layer of baby spinach.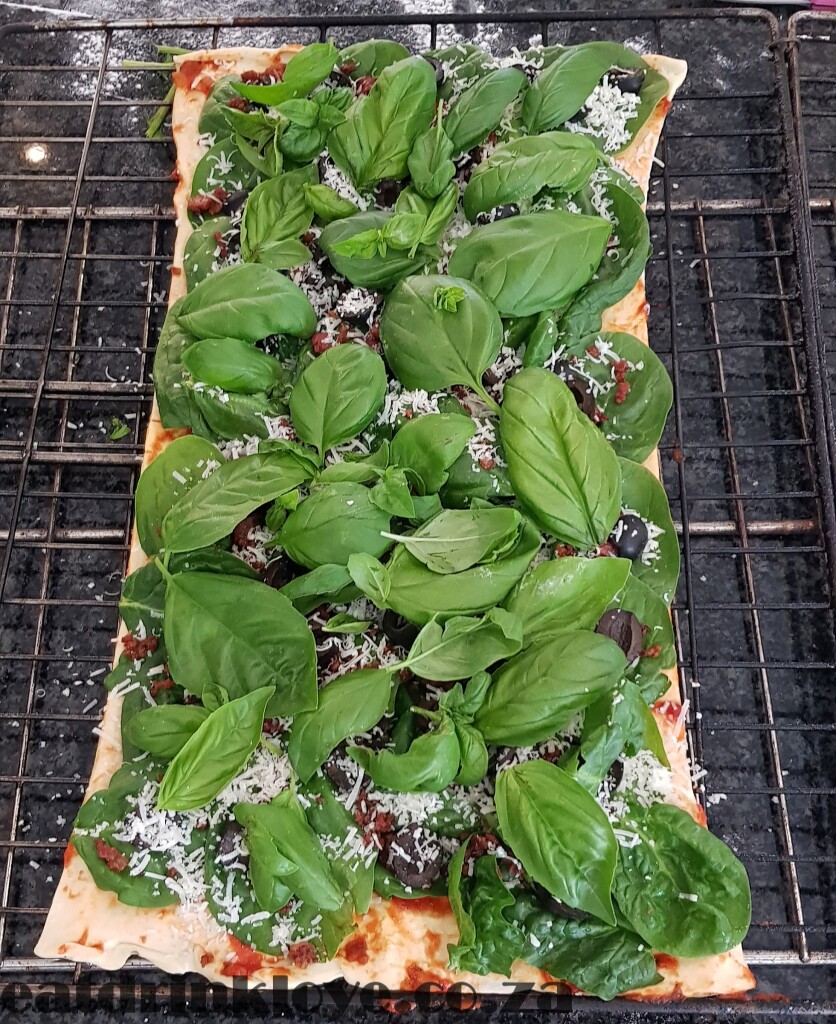 Brush the other piece of dough with the passata and put it on top of the spinach leaves, passata side down.
Make sure the edges are nicely tucked in and then brush the top with some of the whisked egg. Keep the rest of the egg.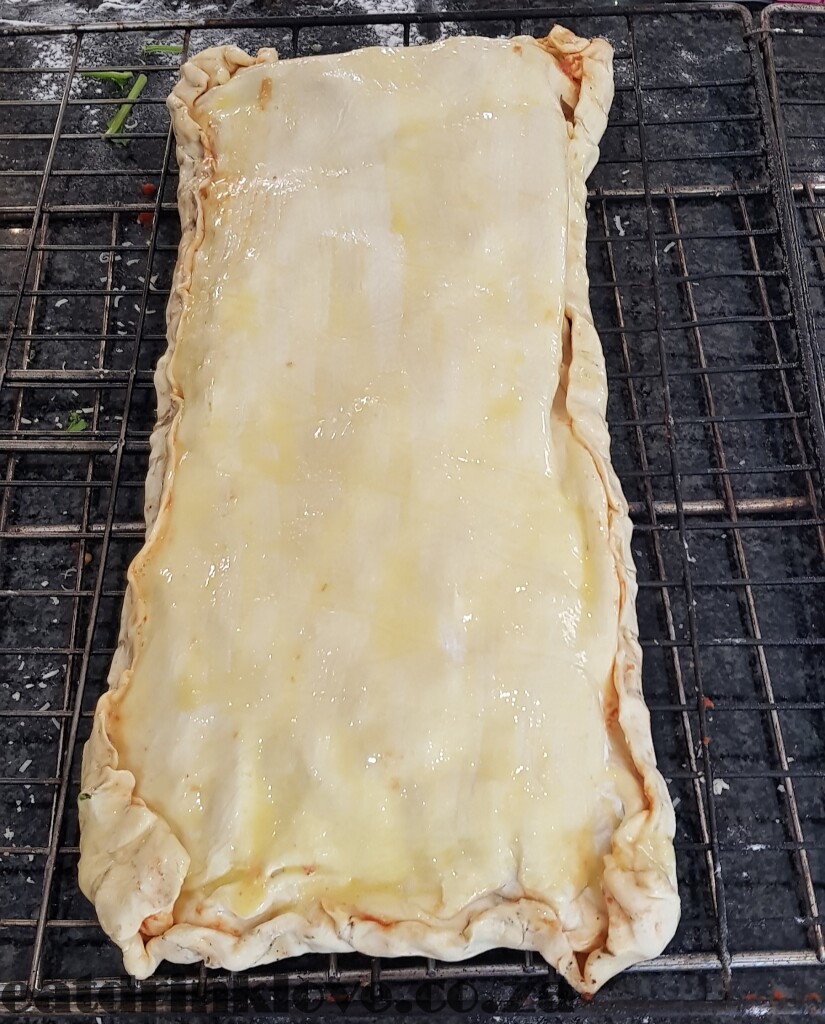 Close the grid carefully and put it over the coals. Turn frequently and carefully.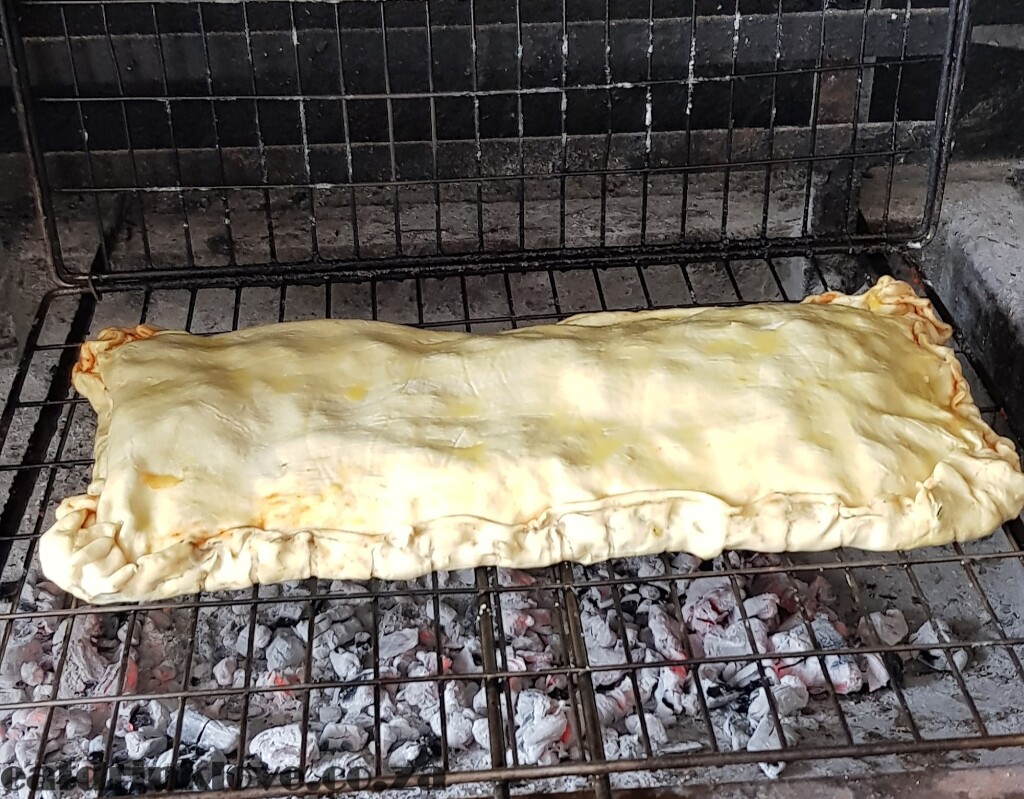 With the first turn, brush the other side of the braai pie with the remaining egg.
After each turn, lift the top part of the grid carefully to make sure the braai pie is not sticking to the grid. If it is stuck, use the rear end of a wooden spoon to push it down.
Remove the braai pie when it has an evenly deep, golden brown colour on both sides. I use a wooden cutting board to remove the braai pie from the grid. See the video below.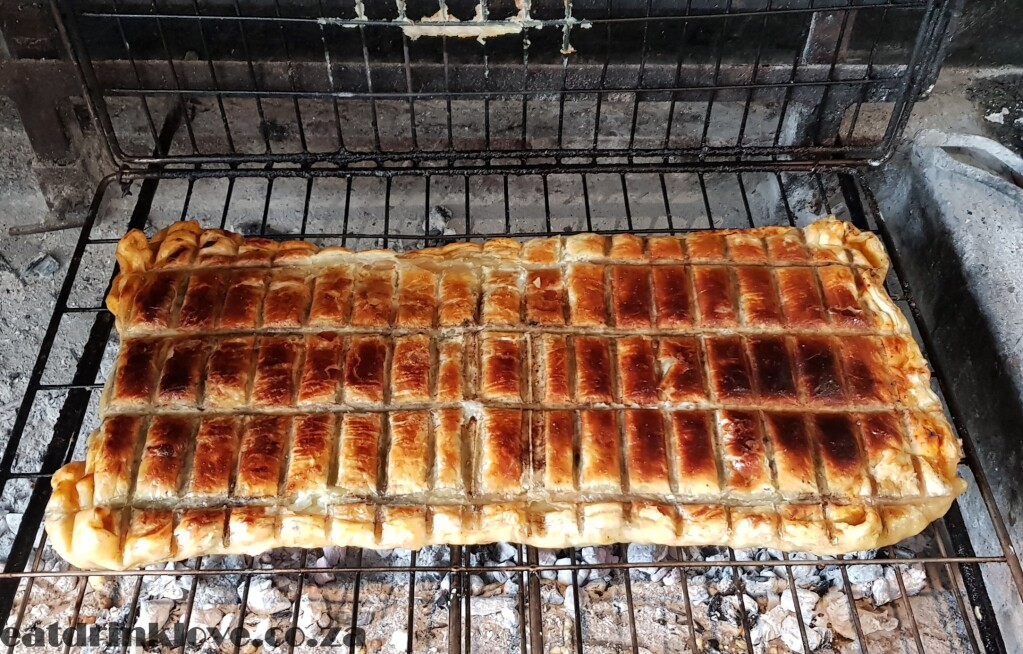 Cut the braai pie into convenient portions and serve immediately.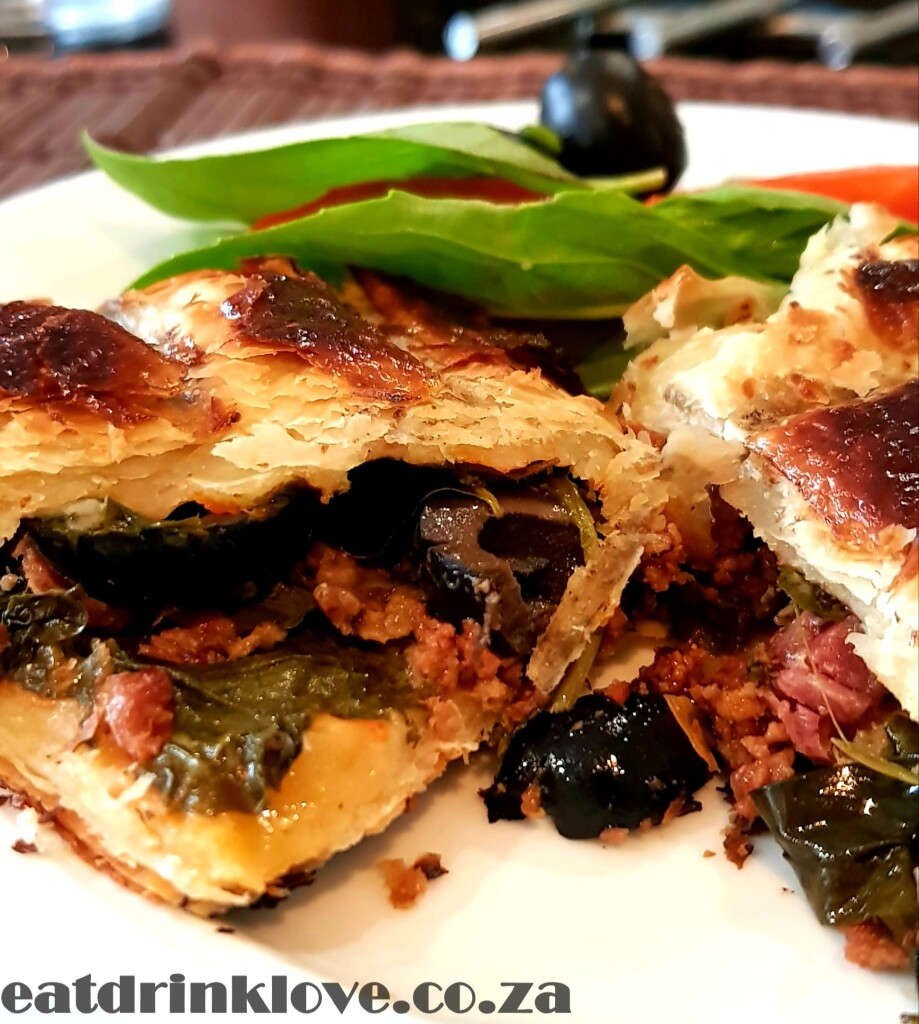 Here is a quick video to demonstrate the process.
We enjoyed this with 2022 Diemersdal Sauvignon Blanc. Here are the tasting notes: