I recently went on a charcuterie course hosted by Richard Bosman and one of the sausages we made was an Italian sausage called Salsiccia. Being quite a hot day and looking for something light, I decided to use this sausage for this Italian sausage salad.
The original recipe is by Jamie Bissonnette and can be found here.
Ingredients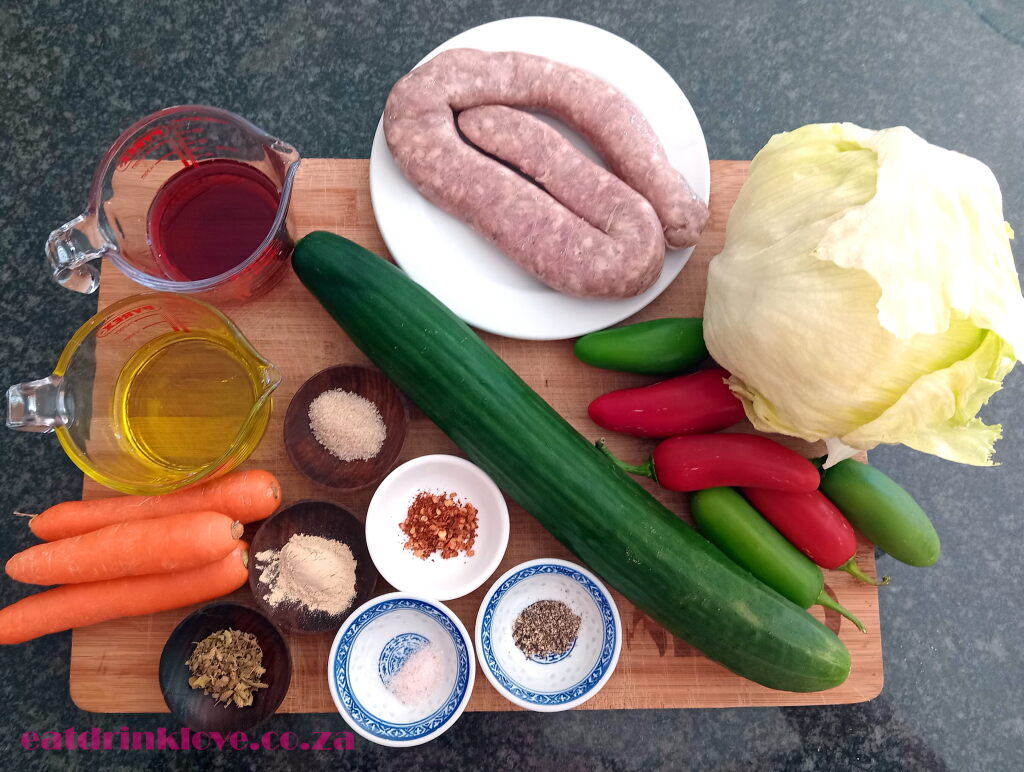 75ml red wine vinegar
75ml olive oil
1 tsp dried (Mexican) origanum
1 tsp brown sugar
1 tsp garlic powder
½ tsp red chili flakes
¼ tsp salt
½ tsp freshly ground black pepper
1 large or 3 small carrots, ends off, peeled and thinly sliced
500g Italian (Salsiccia) sausage
6 jalapeños, de-seeded and thinly sliced. I used 3 red and 3 green chilies. The original recipes uses peperoncini.
1 large cucumber, ends off, cut length-wise, de-seeded and cut into 1 cm slices
1 small iceberg lettuce, chopped (about 300g)
Sourdough or rye bread, cut into slices (about 4 slices)
Fresh basil for garnish
Oil for frying
Method
The cucumber being prepared
Add the vinegar, oil, origanum, sugar, garlic, chili, salt and pepper in a large bowl. Mix well.
Stir in the carrots and cucumber and marinade for 45 minutes.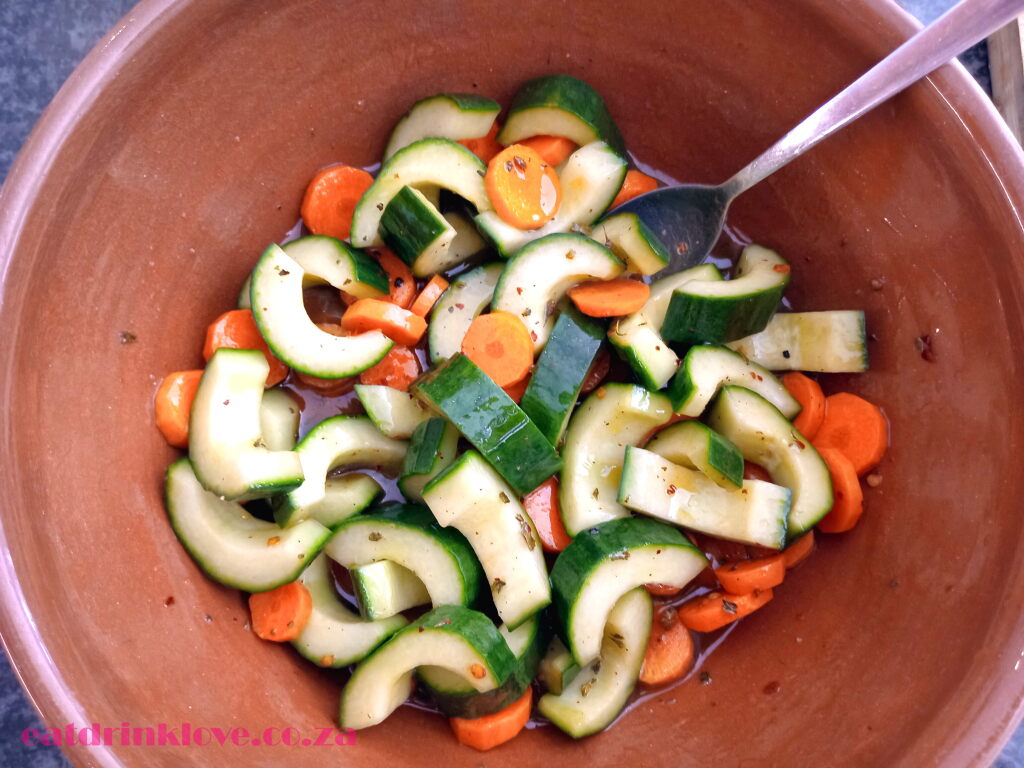 Heat a pan and fry the sausages over medium heat with a little bit of oil until the sausages are brown and cooked through. Transfer the sausage to a cutting board and cut into 1 cm slices. Keep the fat.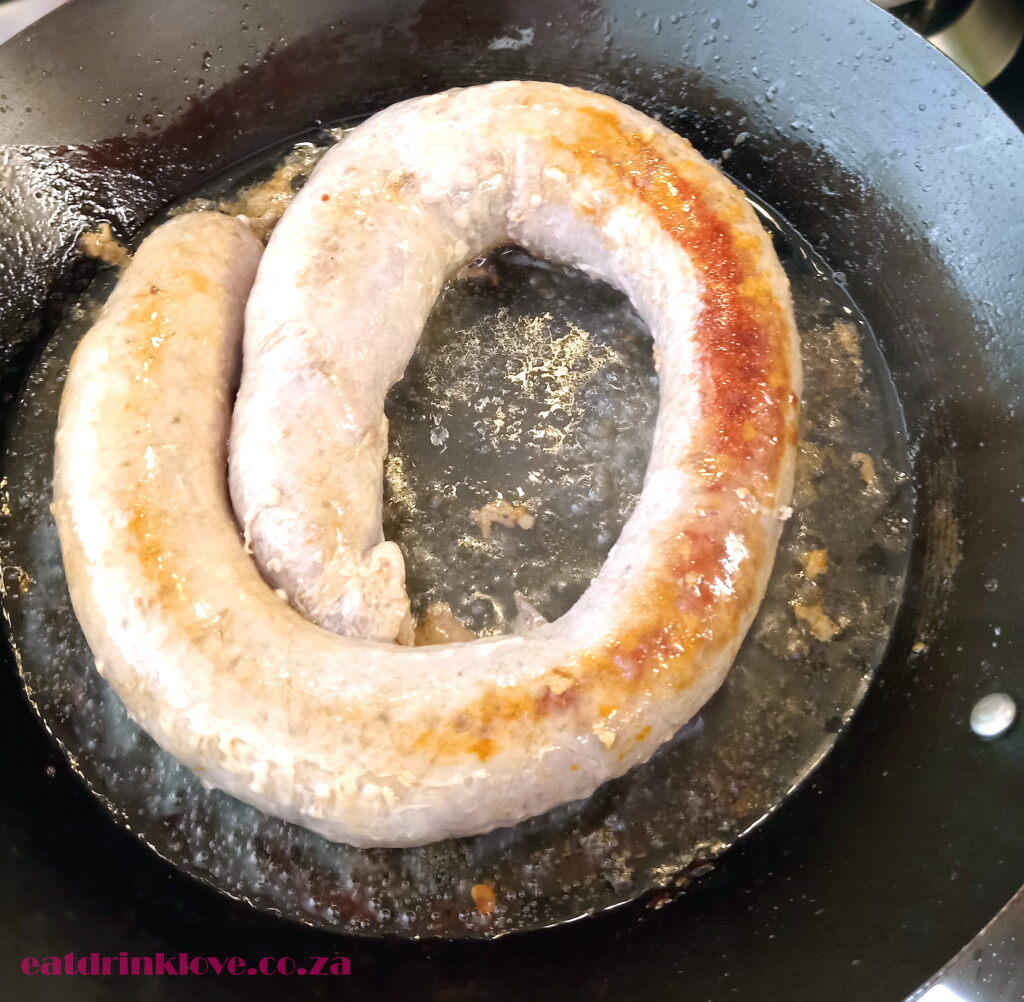 In the same pan, fry the bread until golden brown on both sides.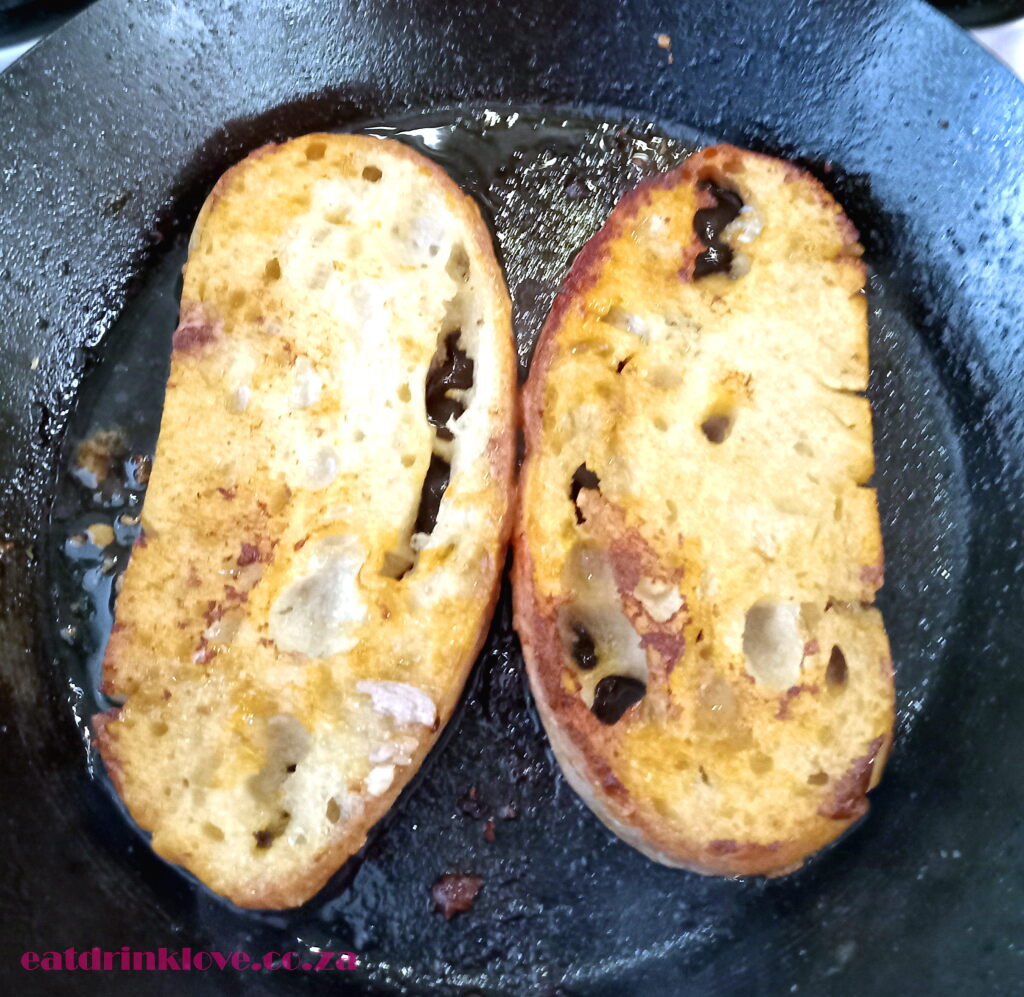 Toss the sausages with marinated vegetables, lettuce and sliced jalapeños. Garnish with the basil and serve with the bread.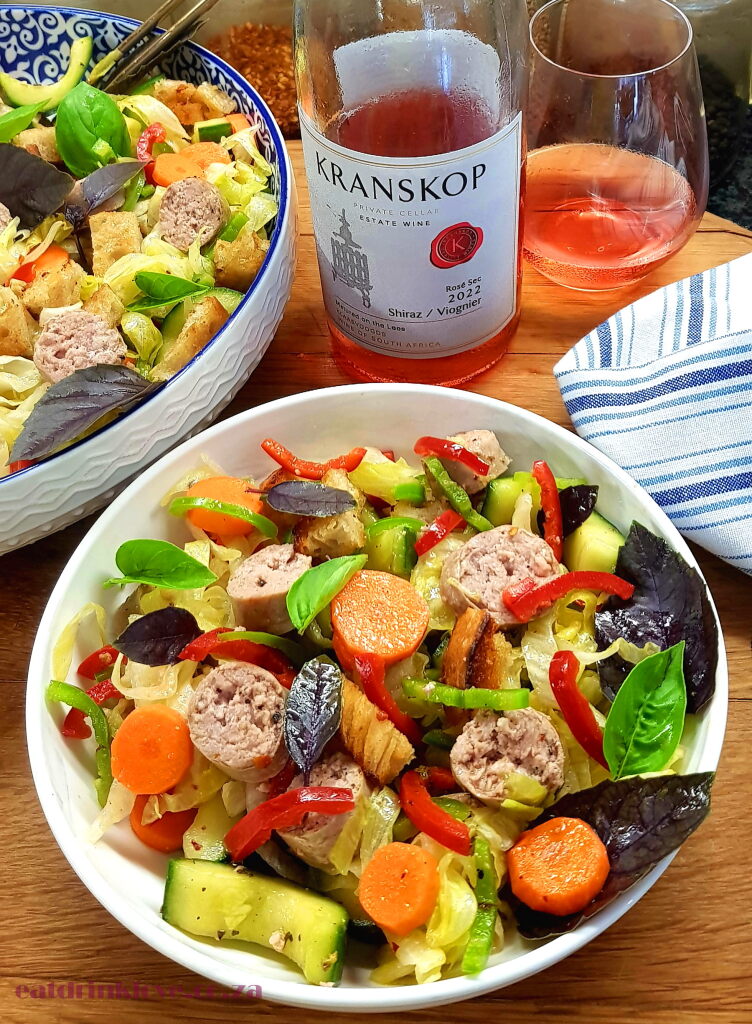 We served this with a beautiful 2022 Kranskop Shiraz / Viognier Rosé Sec. Here are the tasting notes: