Tagliata di manzo is an Italian beef fillet recipe traditionally served with only arugula (rocket) and cheese. This recipe enhances the dish by adding balsamic vinegar and thyme.
The original recipe by Theo Randall can be found here.
Ingredients
300g beef fillet, cleaned, trimmed and sinews removed (it must be at room temperature by the time of using)
60ml olive oil
1 Tbsp fresh thyme, chopped
250g cherry tomatoes, half of them cut in half (I got my hands on some exotic tomatoes)
100g rocket (arugula)
½ lemon, juiced (cut the other half in two and use as garnish)
50g Parmigiano Reggiano / Parmesan cheese, shaved (any quality, hard matured Italian cheese will do)
Balsamic vinegar to drizzle over
Olive oil to drizzle over
Sea salt and freshly ground black pepper
Basil for garnish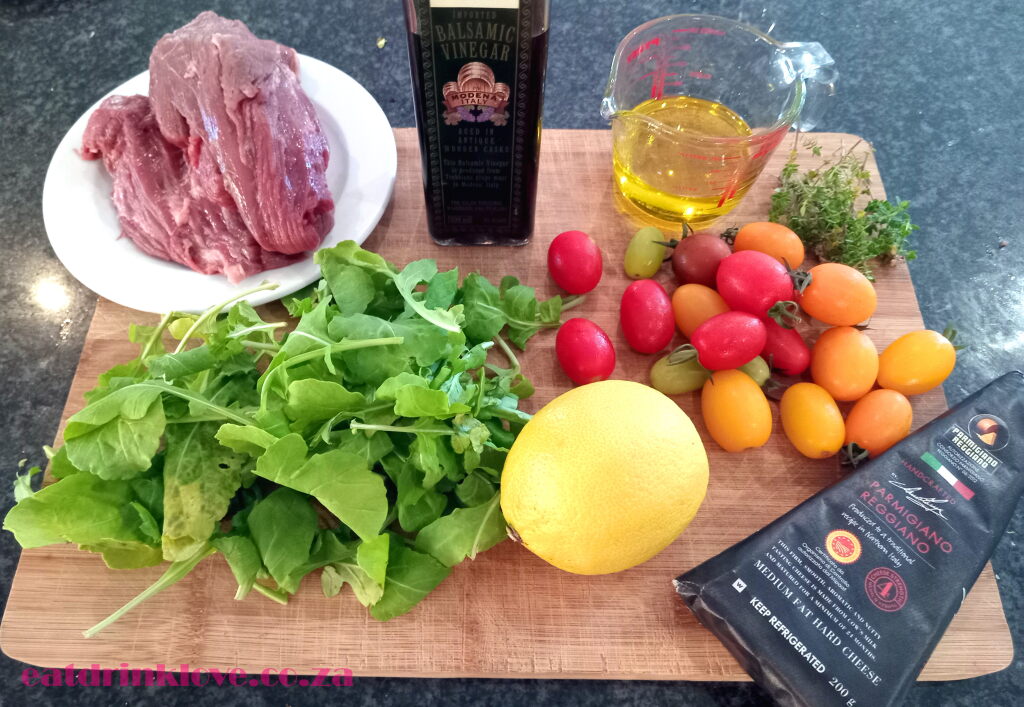 Method
Rub the steak with 15ml of olive oil and thyme and then season the steak on all sides with the salt and black pepper.
Heat a heavy pan over medium to high heat and cook the steak for 3-4 minutes, turning frequently. The steak must have a crust on the outside, but still rare on the inside. Remove from the pan and set aside to rest for 3 minutes or so.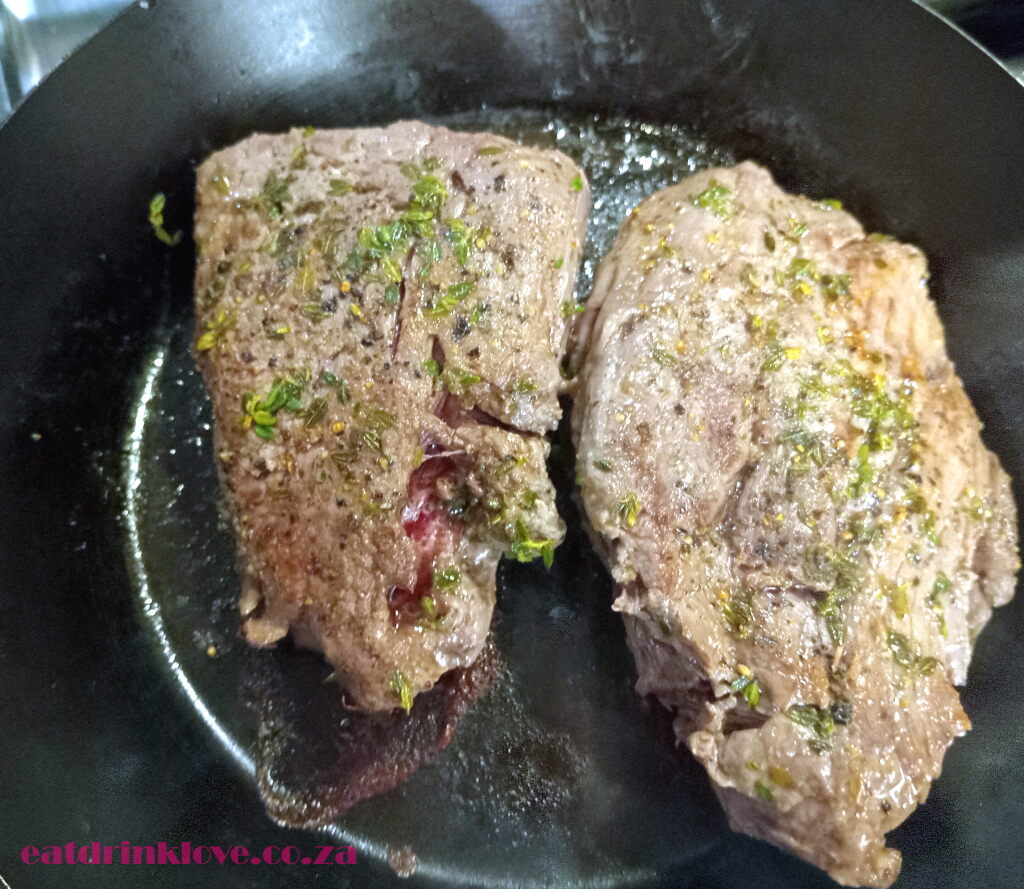 In the meantime, mix tomatoes and rocket in a large bowl with 45ml of the olive oil and lemon juice. Season slightly with salt and pepper and mix gently. Spread the mixture on a plate.
Slice the fillet as thin as possible and arrange on top of the tomatoes and rocket. Drizzle balsamic vinegar and olive oil over and add some more black pepper on top.
Finish with the cheese, basil leaves and lemon wedges.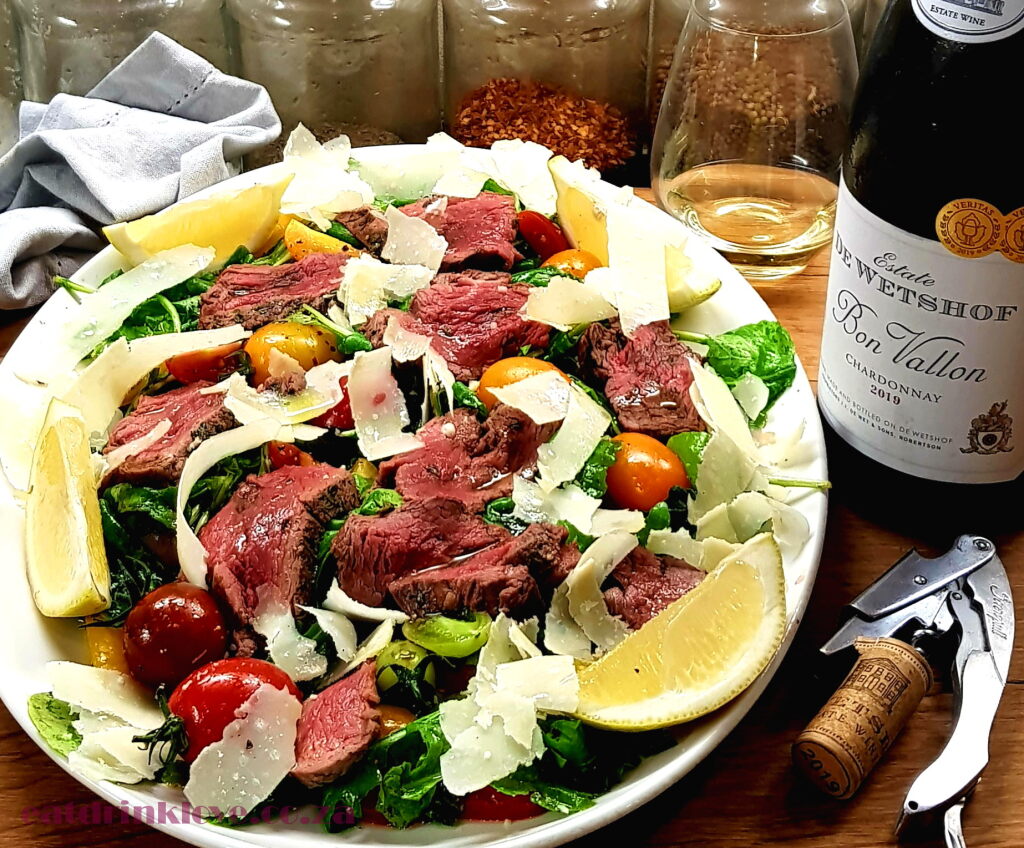 We served this with a 2019 De Wetshof Bon Vallon Chardonnay. Here are the tasting notes for the 2021 vintage: