A salteña is a baked empanada that originates from Bolivia. Typically, it is a savory pastry that is filled with beef, pork, or chicken mixed with a sweet, slightly spicy sauce. This sauce typically contains olives, raisins, and potatoes.
I got this recipe from Charbel Barker and didn't deviate too much from it.
This dish has two components, the filling and the dough:
Ingredients for the filling
4 chicken breasts, cut into 2 cm cubes and slightly seasoned with salt and freshly ground black pepper
1 packet of gelatin
1l of quality chicken stock
100g butter
2 Tbsp achiote paste
1 onion, finely chopped
2 large potatoes, cut into 1cm cubes
1 cup peas, you can use frozen peas
½ cup parsley, finely chopped
½ cup white sugar
1 Tbsp cumin
1 Tbsp Mexican oregano
1 Tbsp salt
1 Tbsp freshly ground black pepper
3 hard boiled eggs, cut in 0.5cm slices
50g seedless raisins
50g olives, cut in half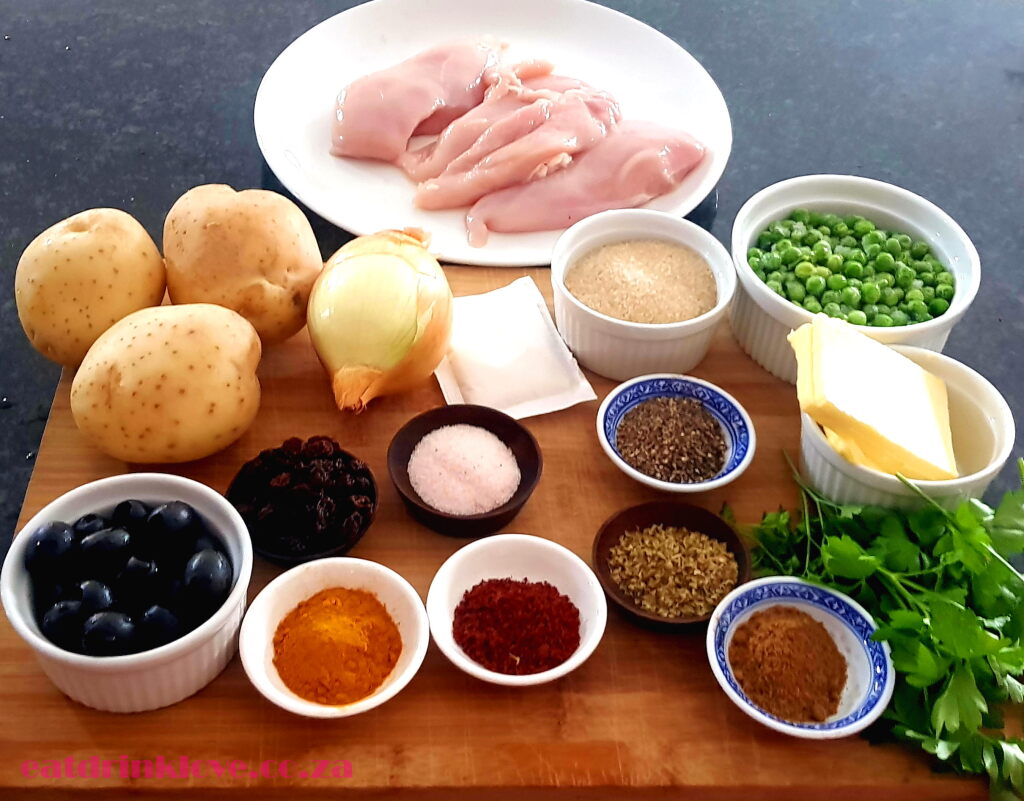 Ingredients for the dough
3 eggs
½ cup sugar
100g butter, melted
½ tsp salt
1½ cups boiling hot water
Preparing the filling
Boil diced potatoes in water until they are cooked but still firm. Drain the potatoes and set them aside.
Heat a heavy skillet over medium-high heat and add butter to it. Fry the chicken until it turns brown and then remove it from the skillet using a slotted spoon and set it aside.
In the same skillet, mix in the achiote, onions, and cooked potatoes. Season everything with cumin, salt, pepper, and oregano.
Stir in the peas, chopped parsley, and sugar and cook for a couple of minutes.
Add the chicken and stir well.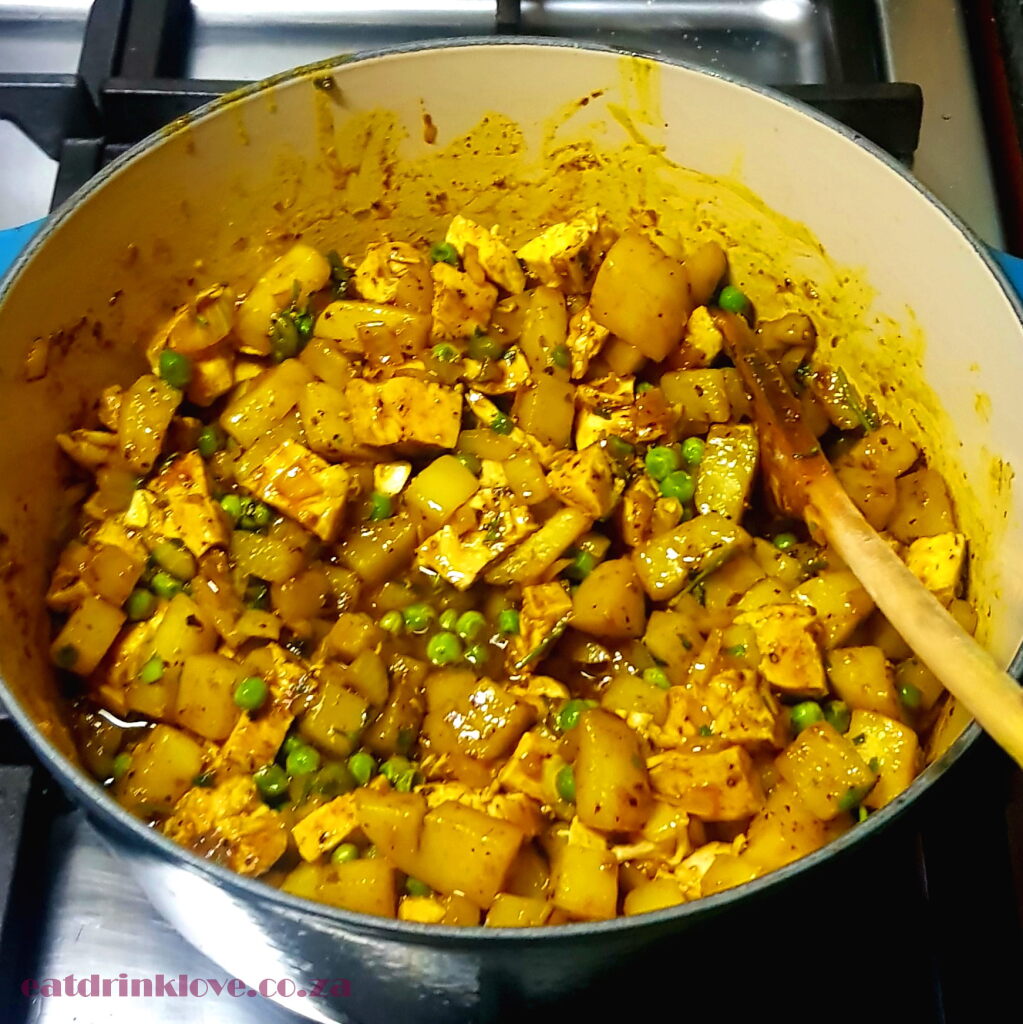 Pour in the chicken stock and bring it to a boil. Stir in the gelatin and then remove the skillet from the heat.
Transfer the filling to a large bowl and refrigerate it for at least 4 hours, but preferably overnight.
Preparing the dough
Combine flour, sugar, and salt in a large mixing bowl.
In a separate bowl, beat 2 eggs.
Add the beaten eggs to the flour mixture and mix well.
Pour in hot (almost boiling) water and knead until a large ball of dough forms (add more flour if needed to reduce stickiness).
Let the dough rest for 30 minutes, then divide it into smaller pieces.
On a floured surface, roll out each piece into circles about 15cm in diameter and 3mm thick.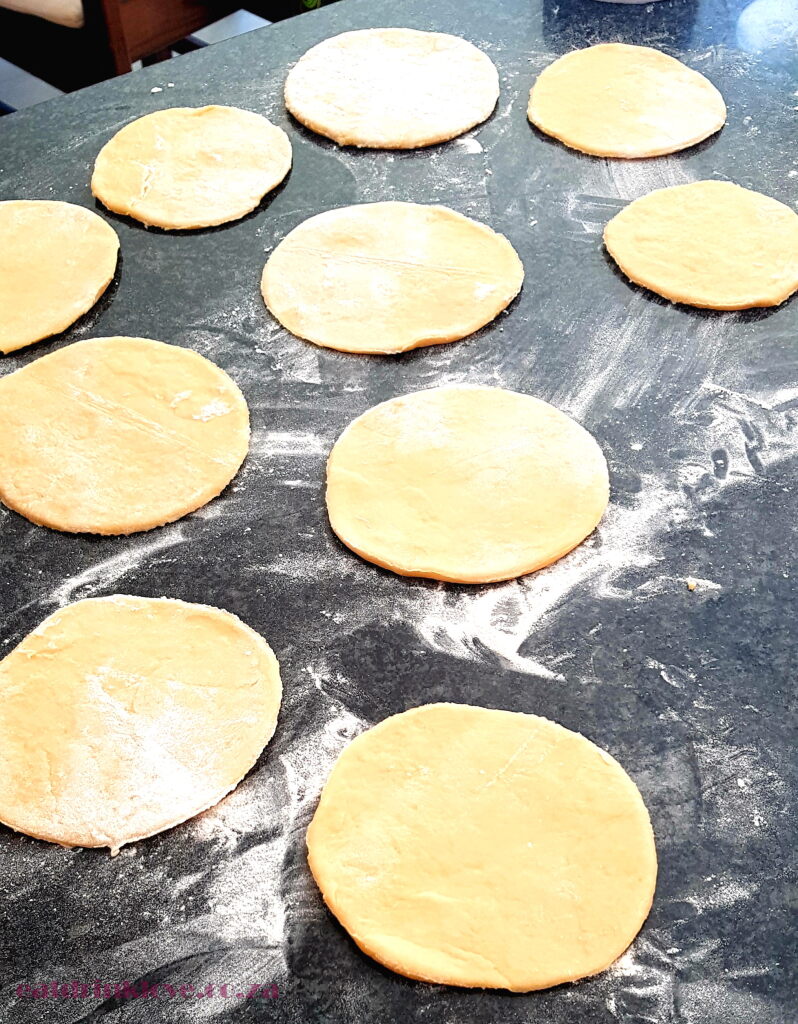 Making the salteñas
To begin, preheat your oven to 250 degrees Celsius.
Whisk one egg in a small bowl.
Roll out a piece of dough to the specified size, then add a slice of hard-boiled egg to the center, along with chopped olives and raisins about 1/4 cup of the filling.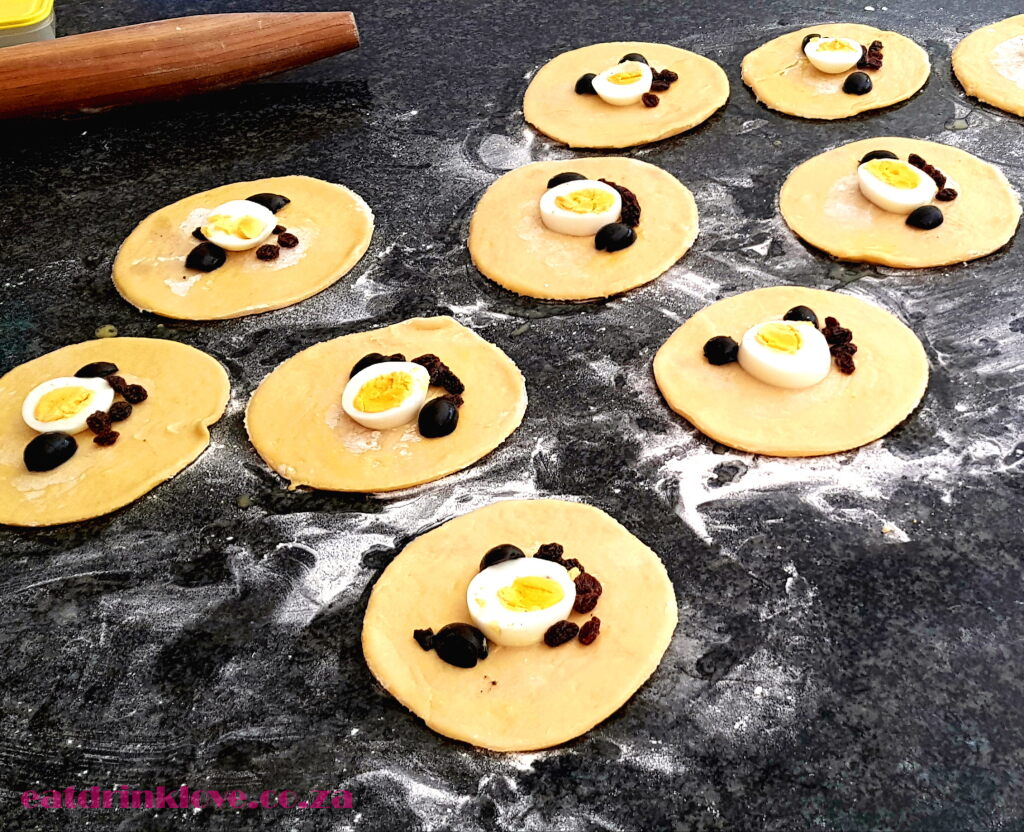 Moisten the edges of the dough with the beaten egg, then fold over the top and pinch the edges together.

To prevent the salteñas from opening during baking, twist and pinch the edges to create a braided appearance. This can be a bit challenging, so don't worry if they're not perfect, just make sure you create a strong seal.
Brush the salteñas with beaten egg just before baking.
Line a baking sheet with baking paper or foil and place the salteñas on it. Bake for about 15 minutes, or until they turn golden brown.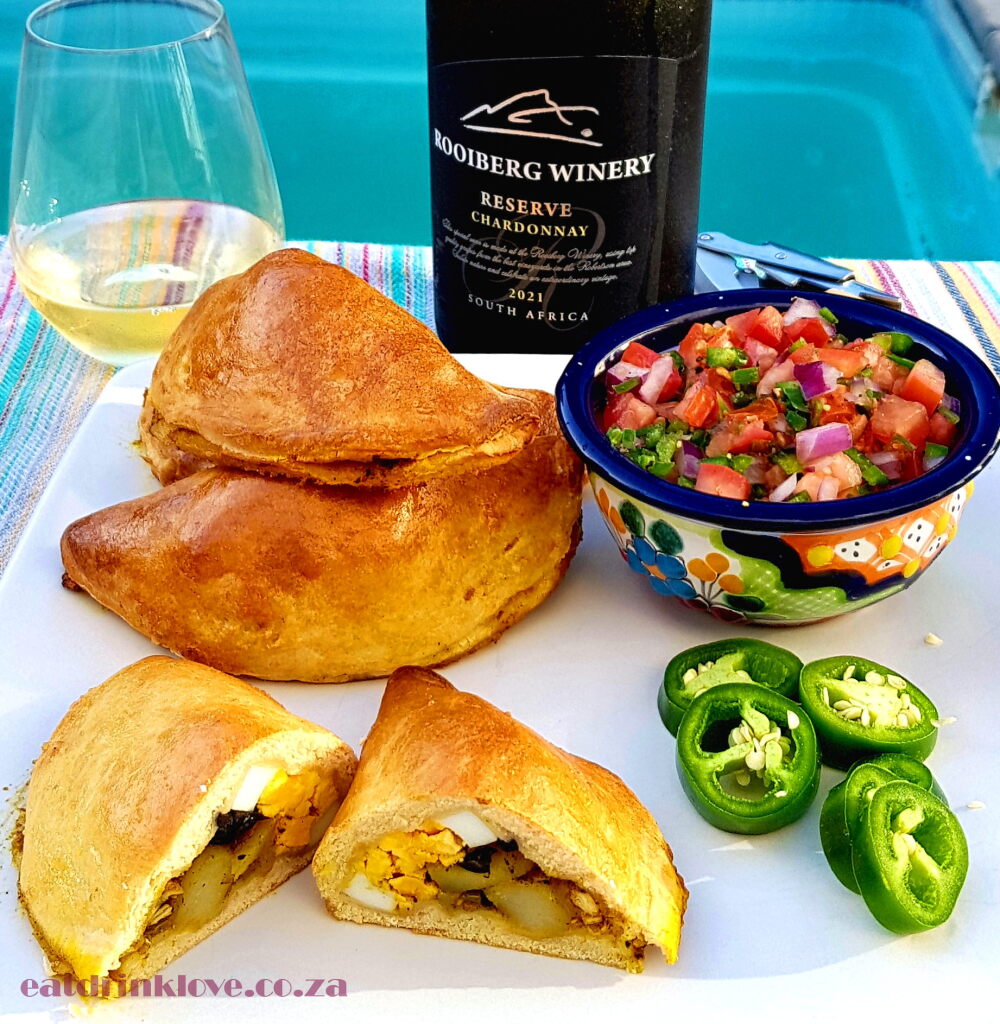 We paired this with a very special 2021 Rooiberg Chardonnay Reserve. Here is the sheet for the tasting notes.