The initial inspiration for this soup was drawn from Nagi's Creamy Ham Bone Soup with Beans, which I then modified to create my own version. Despite its velvety and rich consistency, this soup is crafted without the use of any cream whatsoever.
This recipe is divided into three components: the broth, the soup, and the thickening.
The Broth
For the broth, you'll need the following ingredients:
1.2kg smoked pork knuckle / eisbein
2 large carrots, cut into 3cm pieces
1 celery stick with leaves, cut into 3cm pieces
2 garlic cloves, chopped
3 sprigs of thyme, tied in a bunch
3 bay leaves
2 cups of assorted dry beans
2 liters of water
The Soup
For the soup, gather these ingredients:
30g butter
1 onion, chopped
2 garlic cloves, chopped
3 celery sticks, chopped
2 carrots, chopped
500ml full cream milk
2 tsp dry chicken stock
60g spinach
The Thickening
For the thickening, you'll need:
125ml full cream milk
80ml cornflour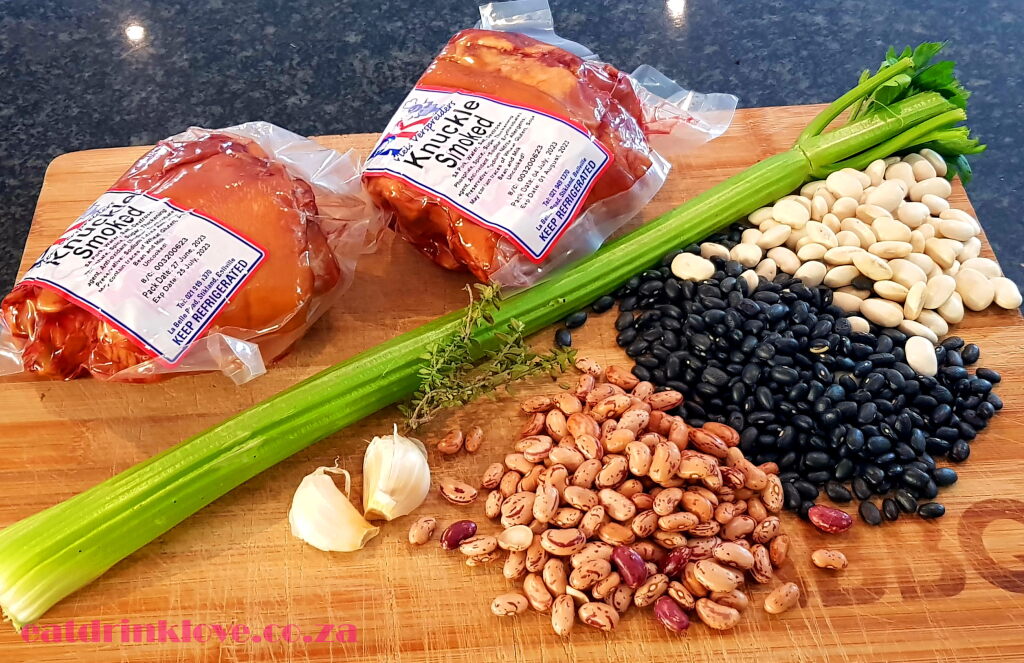 Place the ingredients for the broth in the slow cooker and allow them to slow cook for 6-8 hours on the low setting. Ensure that the pork becomes tender enough to separate from the bone, and the beans retain their structure without disintegrating.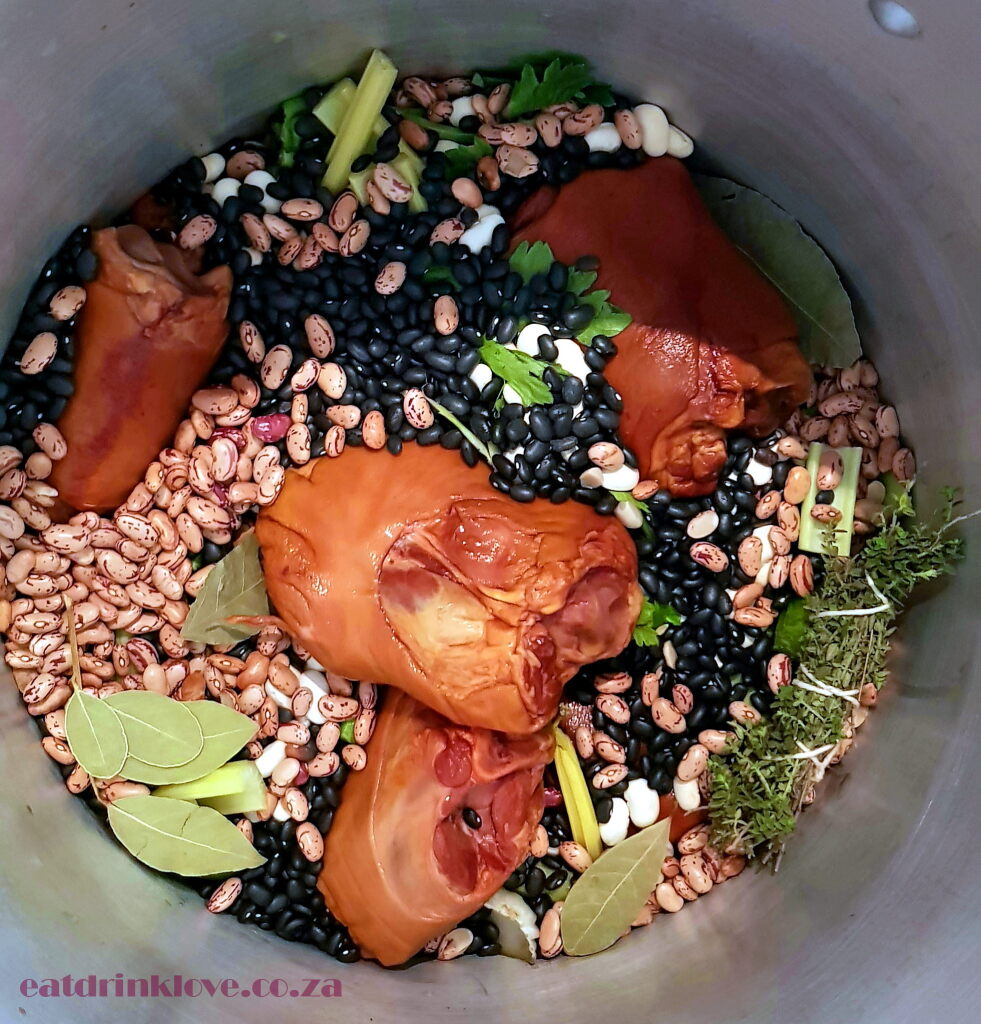 Once done, remove the pork knuckles from the pot and shred the meat, discarding the bones. Return half of the shredded meat to the slow cooker, reserving the rest for pan-frying later. Remove the thyme sprig and discard it. Remove the carrots and celery. Blend them with a portion of the broth and return the mixture to the slow cooker.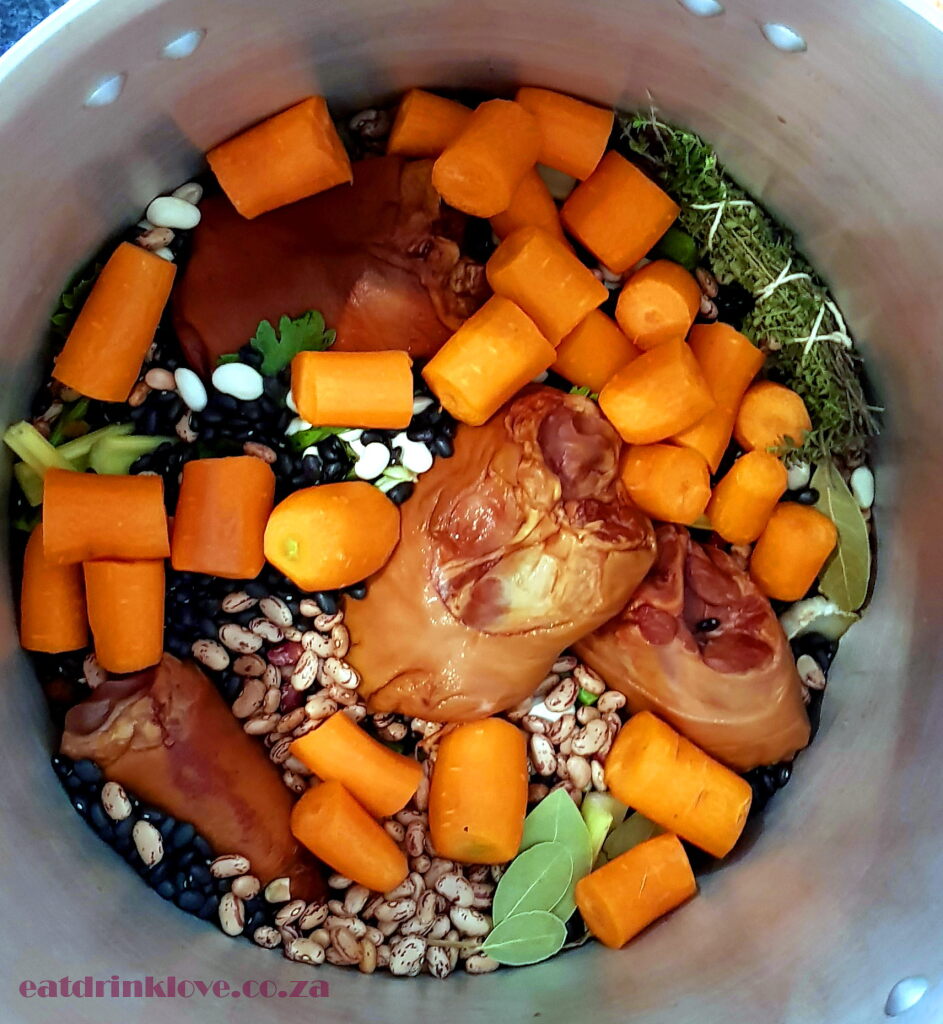 In a pan over medium-high heat, melt 15g of butter. Add the remaining half of the shredded meat and cook it until it turns golden and crispy. Most of this pan-fried meat should be added back to the slow cooker, reserving a portion for garnish. In the same pan, melt the remaining butter and sauté the onion and garlic until they turn soft. Add the chopped celery and carrot, cooking them until they also become tender. Pour in 500ml of milk and stir.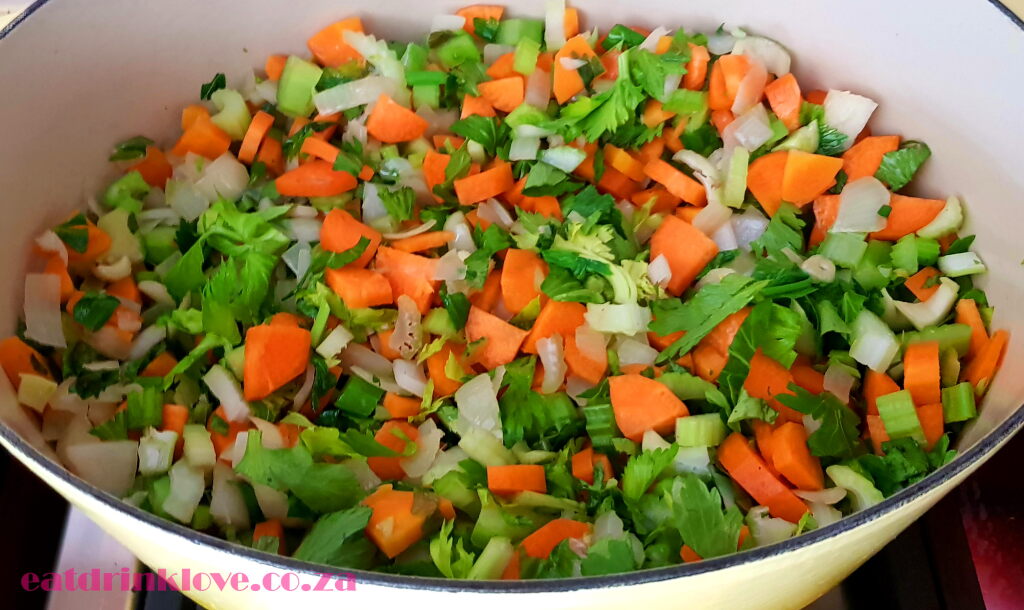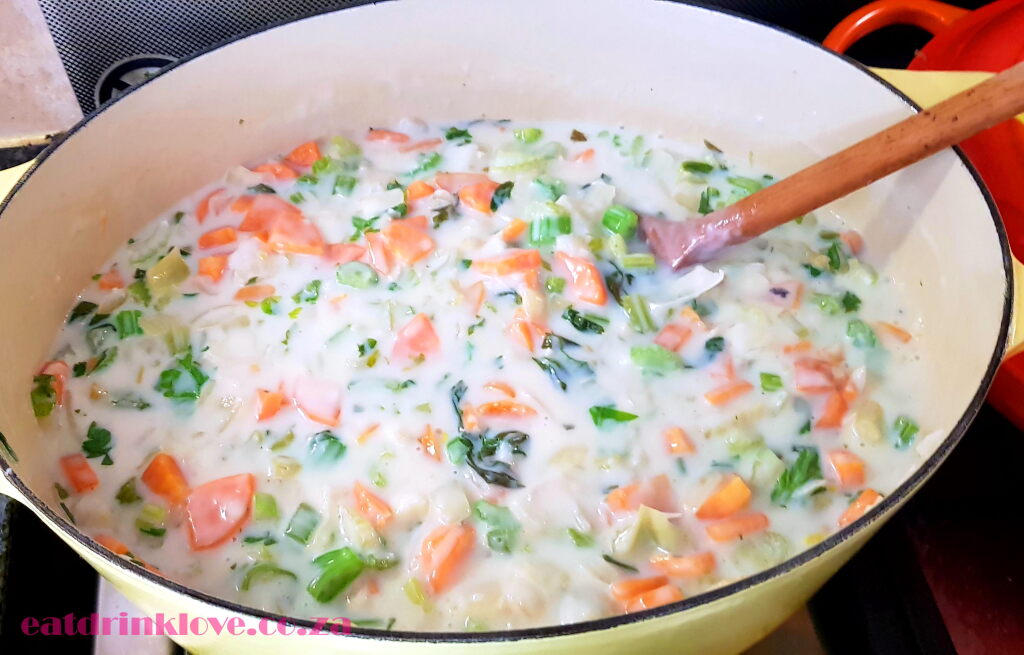 In a separate bowl, mix the cornflour and extra milk together. While stirring the mixture, gradually pour it into the pan. The mixture will thicken rapidly. Once it reaches a very thick, paste-like consistency, transfer it into the slow cooker. Dissolve 2 teaspoons of chicken stock in the slow cooker and stir well. Push the spinach into the liquid and cook everything on low for an additional 30 minutes. This will allow the spinach to wilt and the broth to heat and slightly thicken.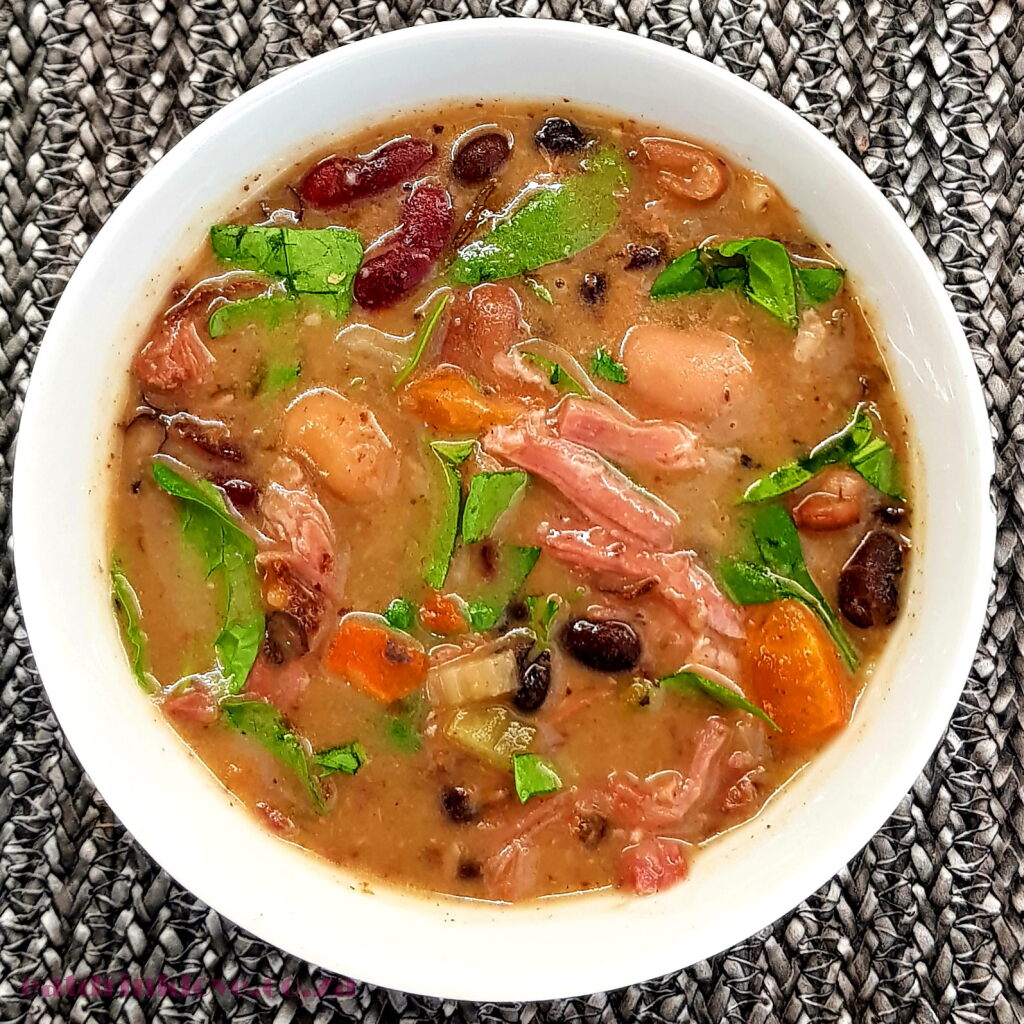 Serve the soup garnished with the crispy meat.