A recent heat wave in Cape Town had us running around looking for a dish that would suite summer. I stumbled upon a sausage and pasta dish on YouTube by Jamie Oliver and decided to give it try with some modifications.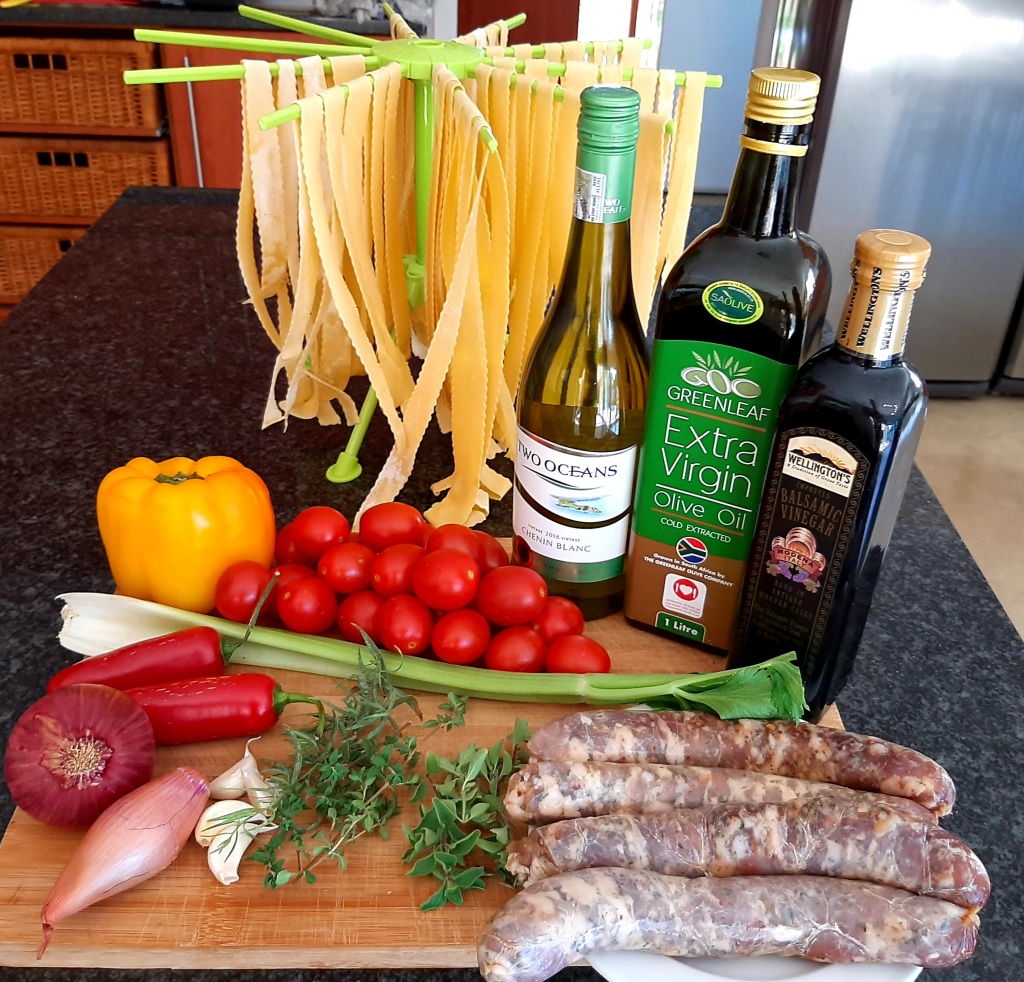 Ingredients
+/- 600g Italian sausage – Jamie uses merguez sausages, but any good quality sausage will work
350g of homemade pasta – we used pappardelle because of its rustic appearance. Tagliatelle or even penne will work just fine.
2 Chilies, halved and the seeds taken out
1 red / orange bell pepper, cleaned and roughly chopped
1 red onion, roughly chopped
1 shallot, roughly chopped
1 stalk table celery, roughly chopped
6 garlic cloves, finely chopped
+/- 600g cherry tomatoes, halved
2 bay leaves
3 sprigs of thyme
3 sprigs of tarragon
3 sprigs of origanum
150ml dry white wine
25 ml balsamic vinegar
100g ricotta cheese
Olive oil for frying
Chopped Italian parsley for garnish
The ingredients being prepared
Method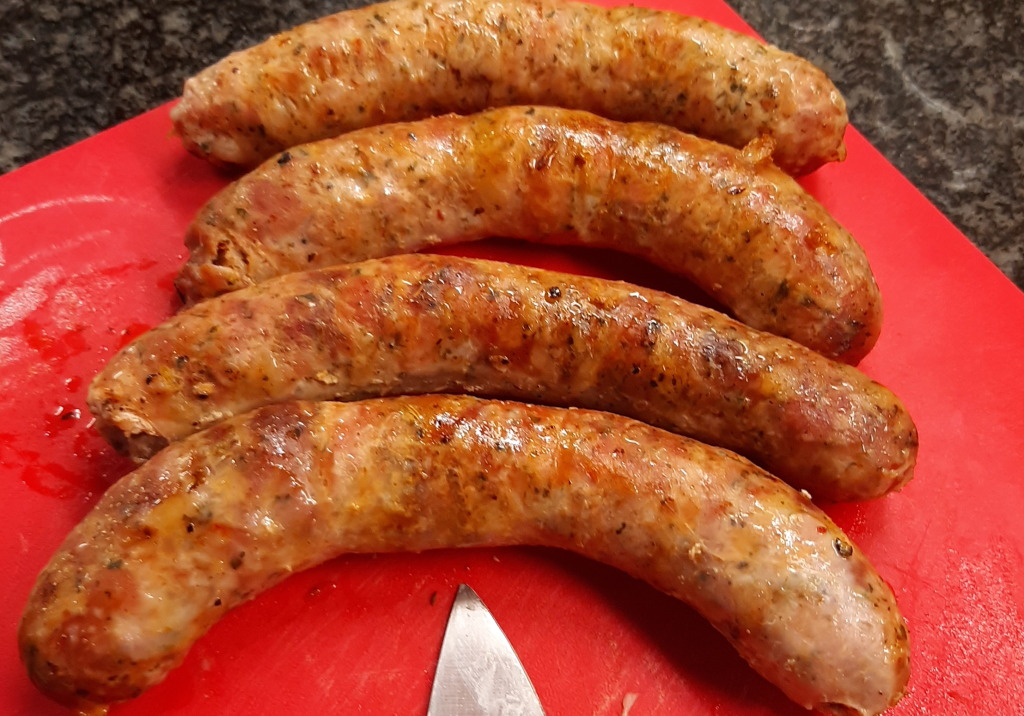 Add olive to a casserole and fry the sausages over medium heat until brown. Remove the sausages and set it aside to cool down. Cut it then into 3cm pieces.
Preheat the oven to 180 degrees Celsius.
In the same casserole, put the thyme, tarragon and origanum and cook for 5 minutes over medium heat. Add 50ml of the wine and cook over medium heat just to deglaze. Add the onion, shallot, garlic, chilies and bay leaves and cook over medium heat for 5 minutes.
Add the sausages and tomatoes and pepper, mix well and cooked for another 10 minutes.
Finally add the rest of the wine and the balsamic vinegar and put it uncovered in the oven for 25 minutes.
Remove from the oven and let it rest for about 5 minutes.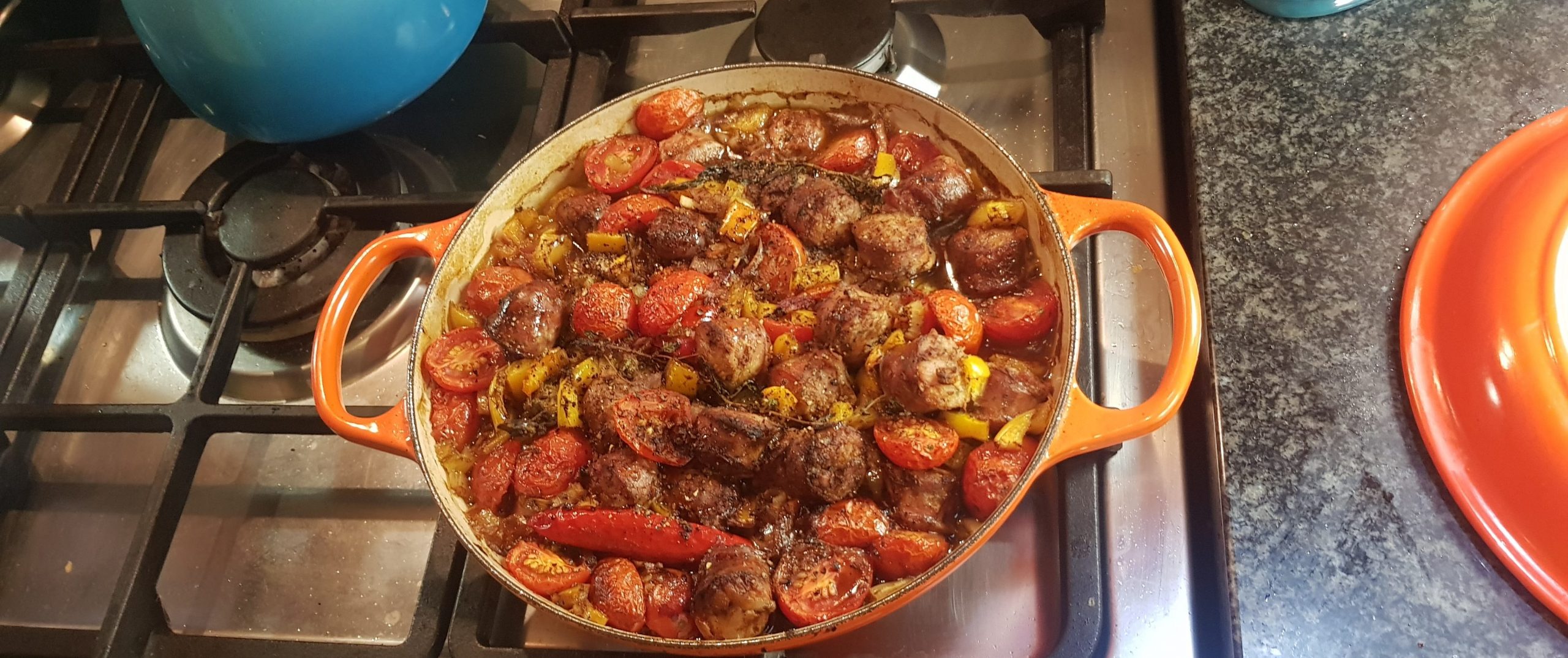 Serve with crumbled ricotta cheese and the parsley on top.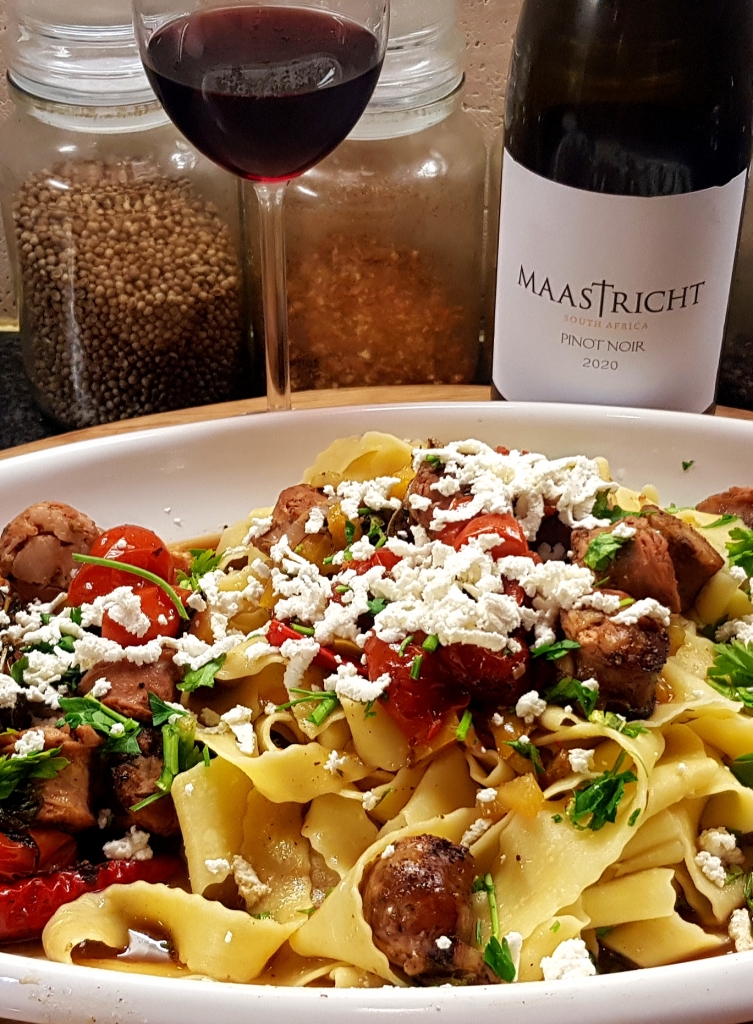 We served this with a chilled bottle of Pinot Noir from Maastricht.
This dish is based on a YouTube video by Jamie Oliver and can be found here.