Continuing my Caribbean cuisine spree from Jamaican Pork with Pineapple and Banana and Jamaican Jerk Pork Tenderloin, I decided to make this Trinidadian pork curry. Packed with lots of green herbs it doesn't make for the prettiest dish, but it's surely very tasty and layered with flavours.
The original recipe can be found here. I adapted it slightly.
Ingredients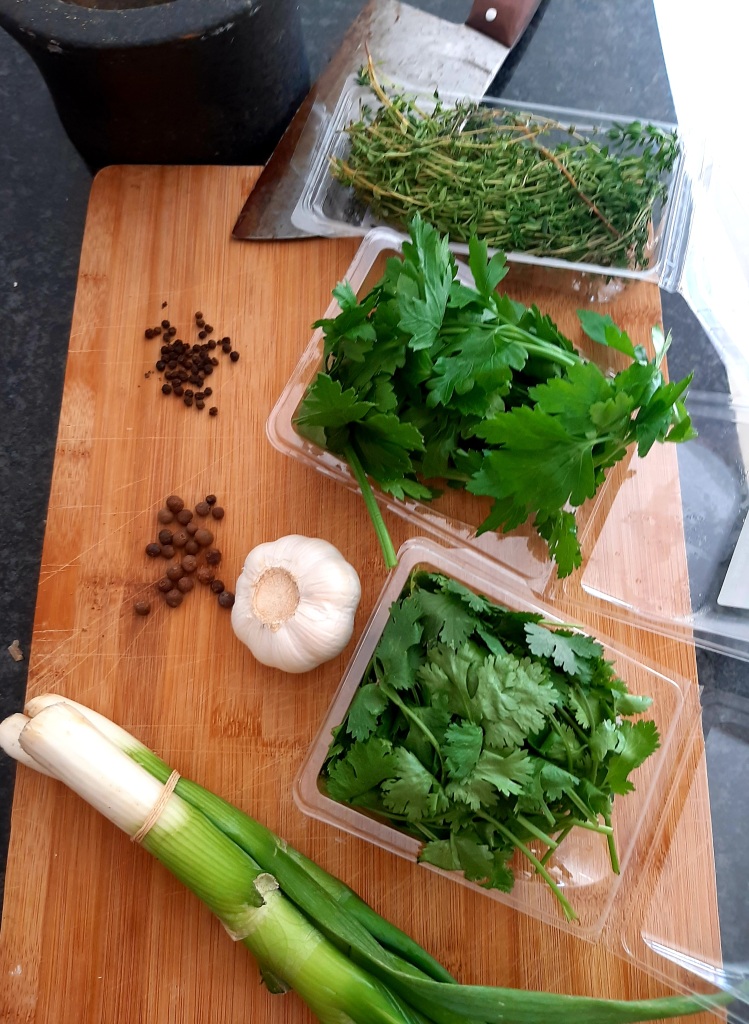 450g boneless pork stewing meat (if you have stewing meat with bones, debone the meat and use the bones to create a quality stock)
100ml fresh coriander, roughly chopped
80g spring onions, roughly chopped (and some more for garnish)
3 garlic cloves, roughly chopped
1 Tbsp fresh parsley, chopped
1 Tbsp fresh thyme, chopped
1/2 Tbsp allspice, freshly ground
1 tsp black pepper, freshly ground
2 Tbsp vegetable oil
2 Tbsp ground garam masala
350ml quality pork / chicken stock
1 Tbsp cumin, freshly ground
1 fresh habanero, seeded and chopped
Lime wedges for garnish
Method
Combine the coriander, spring onions, garlic, parsley, thyme, allspice, black pepper, cumin and habanero in a blender and process it until you have a paste.
Mix the paste with the pork in a bowl, cover and leave overnight in the fridge.
Heat the oil in a heavy skillet or pot and fry the garam masala for 1 minute. (I decided to make this over an open fire)
Add the pork with the marinade and fry for 5 minutes until it starts to turn brown. Add some more oil if needed.
Add 250ml of the stock, cover and let it simmer for 1 hour.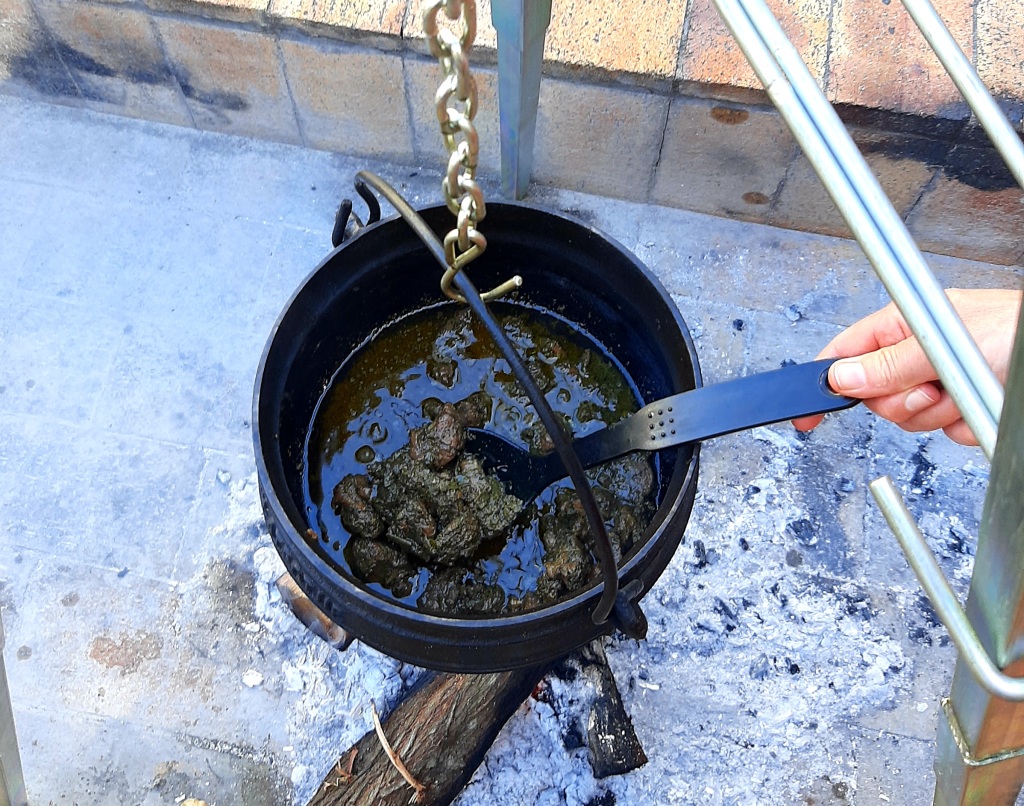 Add the rest of the stock depending on how saucy you want the dish. Simmer for another 45 minutes covered.
Serve on hot rice (I used wild rice) and garnish with spring onions and lime wedges.
We served this with a Wolfkloof White Merlot.
Nose: Strawberries, Candy-floss
Palate: Candy-floss, strawberries, low in acidity, great summer wine for drinking and dining on the patio.