As mentioned in the Jamaican Jerk Pork Tenderloin post, I recently got hold of some well-priced pork tenderloin and decided to create a couple of Caribbean dishes. This island style dish is very easy to make (15 minutes) and provides that sweet, rich and fruity flavours which are synonymous with Caribbean cuisine.
The original recipe can be found here. I adapted it slightly.
Ingredients
450g pork tenderloin, cubed
2 Tbsp butter
2 tsp Caribbean curry powder, but you can use normal curry powder instead
2 bananas, cut into 2cm rings
200g fresh pineapple, cubed
100ml pineapple juice
100ml quality pork / chicken stock
1/2 red / yellow onion (minced)
25g coconut flakes (and some for garnish)
Fresh coriander for garnish
Lime wedges for garnish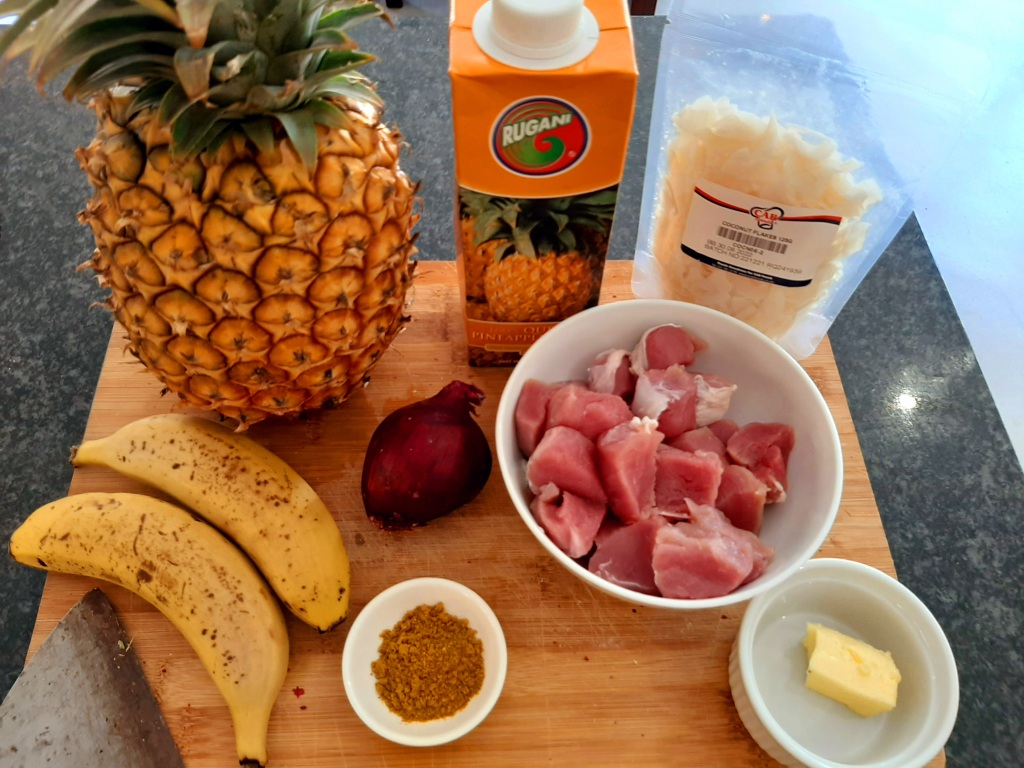 Method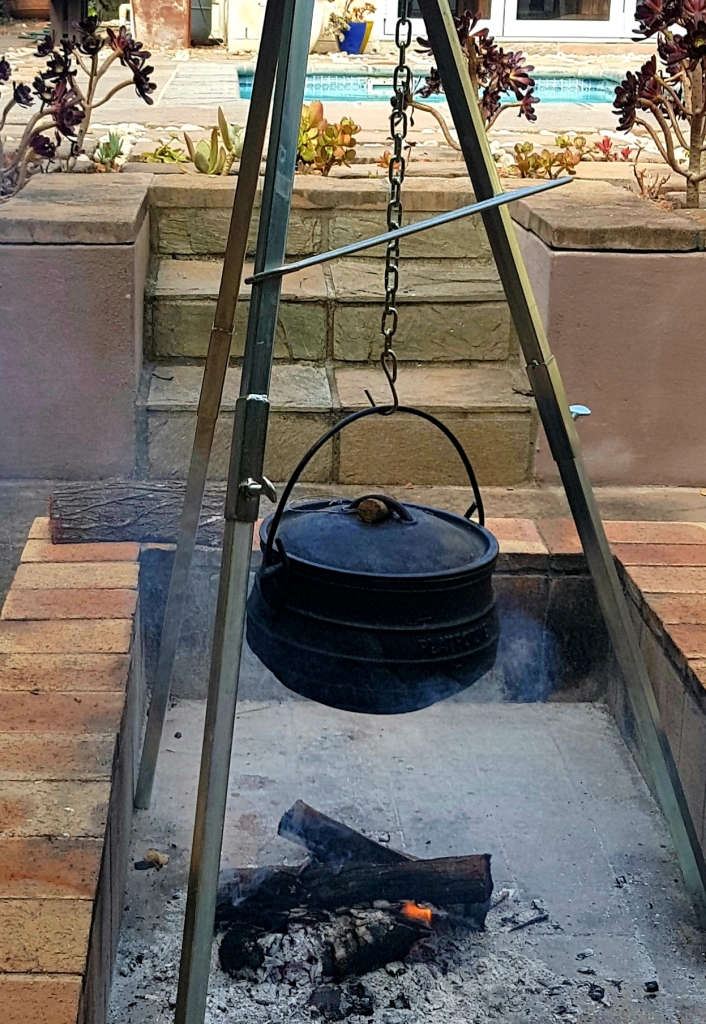 I decided to cook this over an open fire using my new potjie tripod.
Melt the butter in a large, heavy skillet or pot. Add the curry powder and stir. Once it becomes foamy, add the pineapple cubes. Add the banana about 2 minutes after.
The butter and curry on the left and browning the pineapple and banana on the right
Remove the pineapple and banana as soon as the banana turns brown. Don't let the banana get too soft otherwise the dish will become mushy.
Add the pork cubes and fry until slightly brown. Add the onions and fry until onions are soft.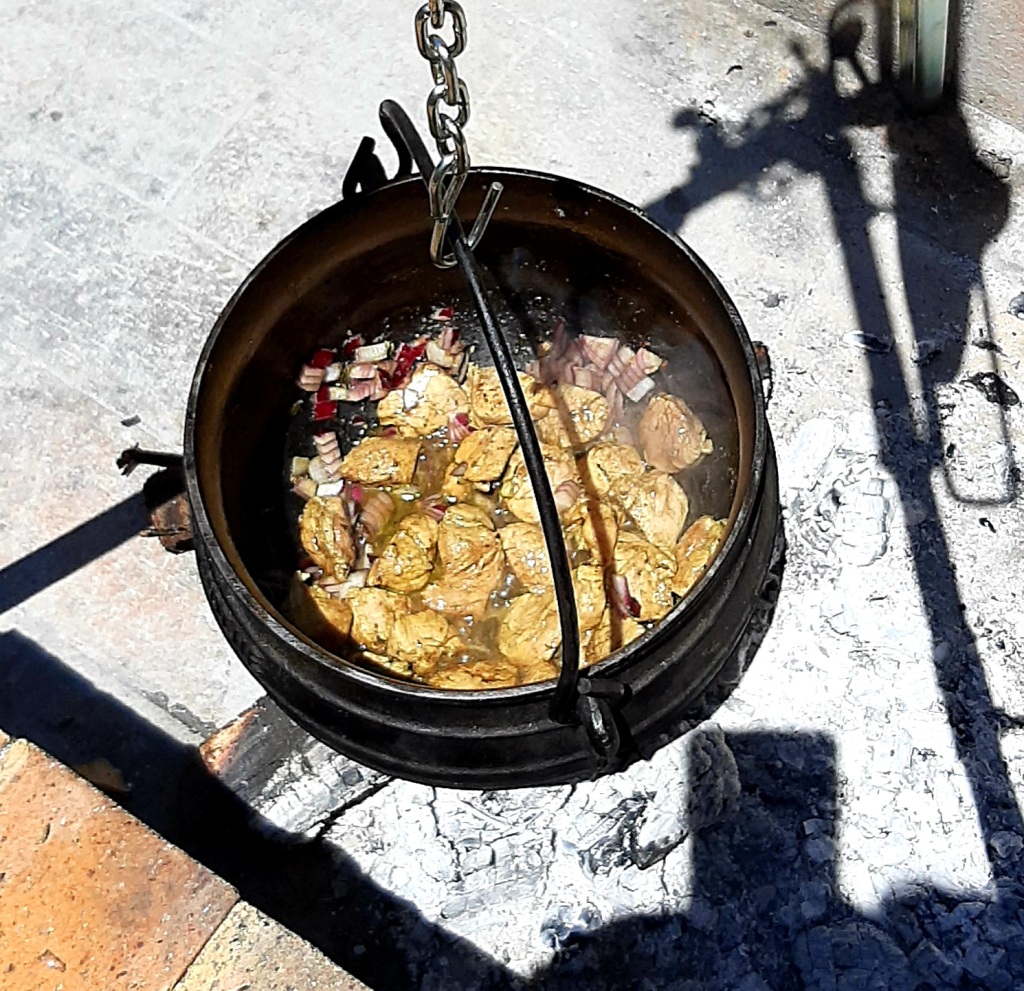 Add the pineapple juice and stock. Cover and let it simmer for about 15 minutes.
Fold in the pineapple and banana mix as well as the coconut flakes.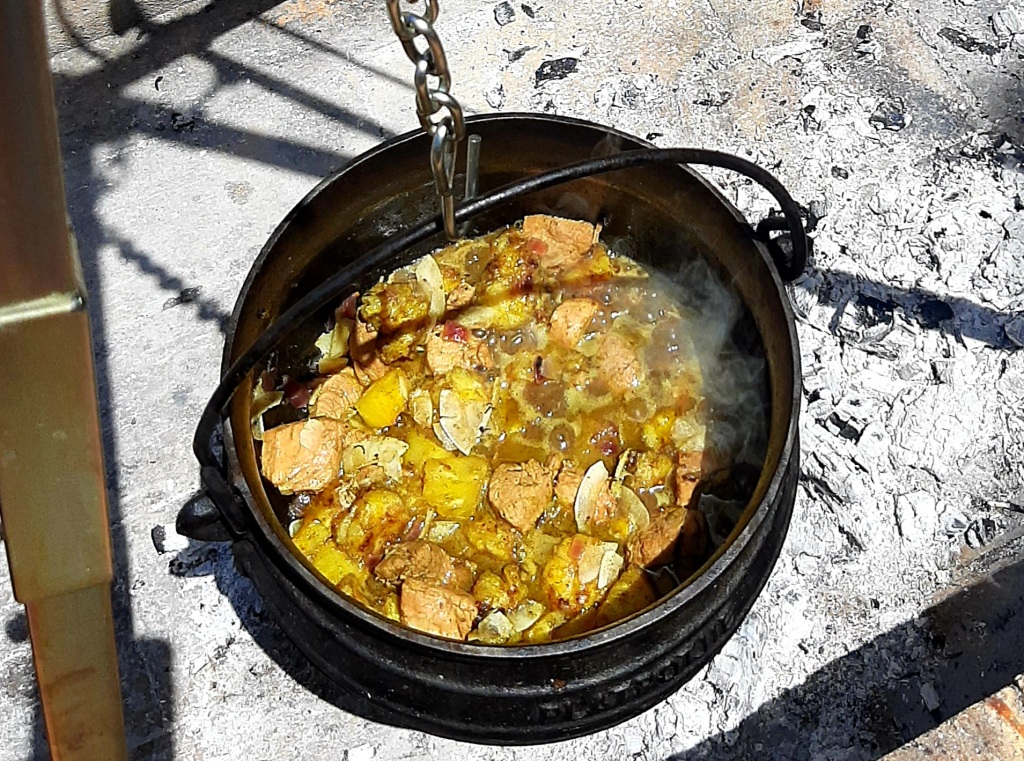 Serve on hot cooked rice and garnish with fresh coriander leaves, the rest of the coconut flakes and lime wedges.
We served this with a bottle of 2021 Bon Courage Dry Gewürztraminer. The tasting notes are below.